It's another Fun Filthy Friday! Here's this week's Q & A with our resident expert in all things, Phil Nicoletti. Phil announced his plans to race the Lucas Oil AMA Pro Motocross Championship this summer, but no worries, he'll still be here for all your important questions!
Send your questions to phil@racerxonline.com.
Phil,
I think it's awesome how you keep it real and tell everyone what you really think. A lot of people are afraid to be negative because they don't want to piss anyone off. I think it's funny! When it comes to riding, though, do you actually still love it? I don't know if we fans can picture you really being "Ryan Dungey super pumped" on anything or just smiling all the time like Andrew Short. But do you actually love riding and racing? Has it become a job for you and now it's just working for the paycheck?
Mike,
I appreciate it, Mike. I truly love riding my dirt bike. Not going to lie though. I sometimes enjoy just spending the time at a local track with my buddies, talking shit and cracking a few CL's after a day's riding. Maybe those days seem more fun and enjoyable because we hardly get to do them. You can just ride with your friends, lap after lap, with no lap times and no structure. Memories are made on those days. But on the other end of the spectrum, I love motos, and I love the summer grind. I enjoy the structure, and the complete body fatigue after a few 30-minute motos. It's a total balance. But the older I get, the more I appreciate the hard day's grinding and stroking out in the sun. Yes, it is "work", and the business side can make you hate it at times. But I haven't reached the point where I don't want to work to be competitive.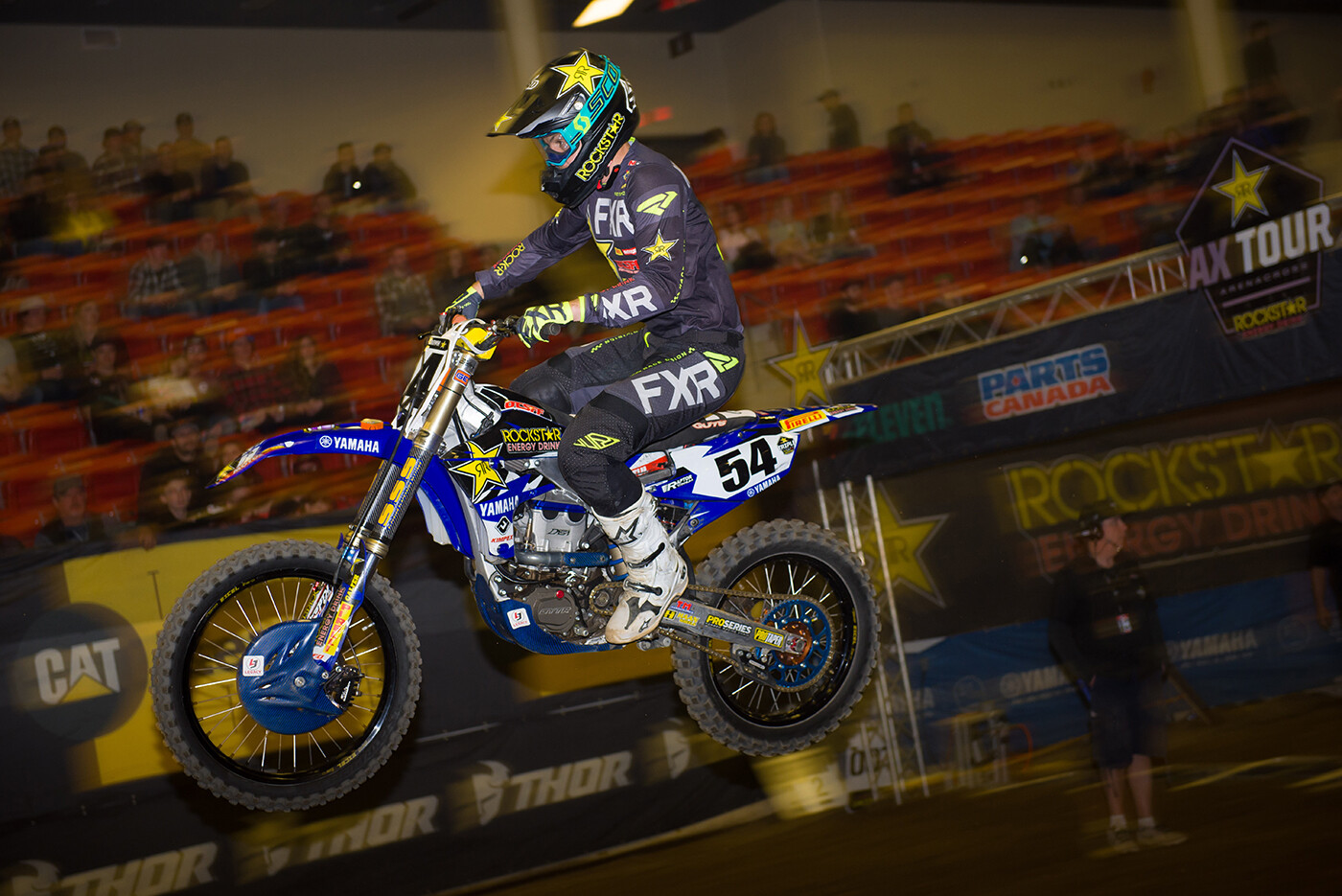 Hey Phil, the weather is finally coming around here where I live up in Connecticut. I know you are from New York. Growing up what were the winters like riding for you? Did you just put the bike away or did you throw in some studs on the tires and milk jugs on the bars and go for it? What was it like when the weather finally got better, and you got to do normal riding again?
Yet Another Rippa
Anotha Rippa,
Winters were a bit different for me and moto. I wasn't homeschooled, so I could never go to a training facility, or Florida in the winter. I always wanted to, but my parents told me to get bent! I only had one option to ride, and that was in the snow. One of the main snowmobile trails went through my parents and grandparents' property. So, my old boy would buy me Trelleborg tires. There were many, many years I shredded a CR80 and CR125 on the snowmobile trails. I would go for miles and miles. I'd take a gallon of pre-mix, put it in a backpack, and go rip with my buddies. I would haul ass on the trails because they were packed in. Pretty similar to riding in sand to be quite honest. In the fields when the trails widened up and the snow wasn't quite packed in, the boys would catch back up on the sleds. I've had some gnarly cartwheels though. I mean some massive get offs! Getting a bit squirrelly on the trails and cartwheeling into the trees. Wide open down corn fields, throttle tapped, and sticking right into a snow drift.
When winter finally went away, it was the normal routine every year: Getting my ass kicked by the kids that went down south for the winter and were already up to speed. Never lasted too long, though.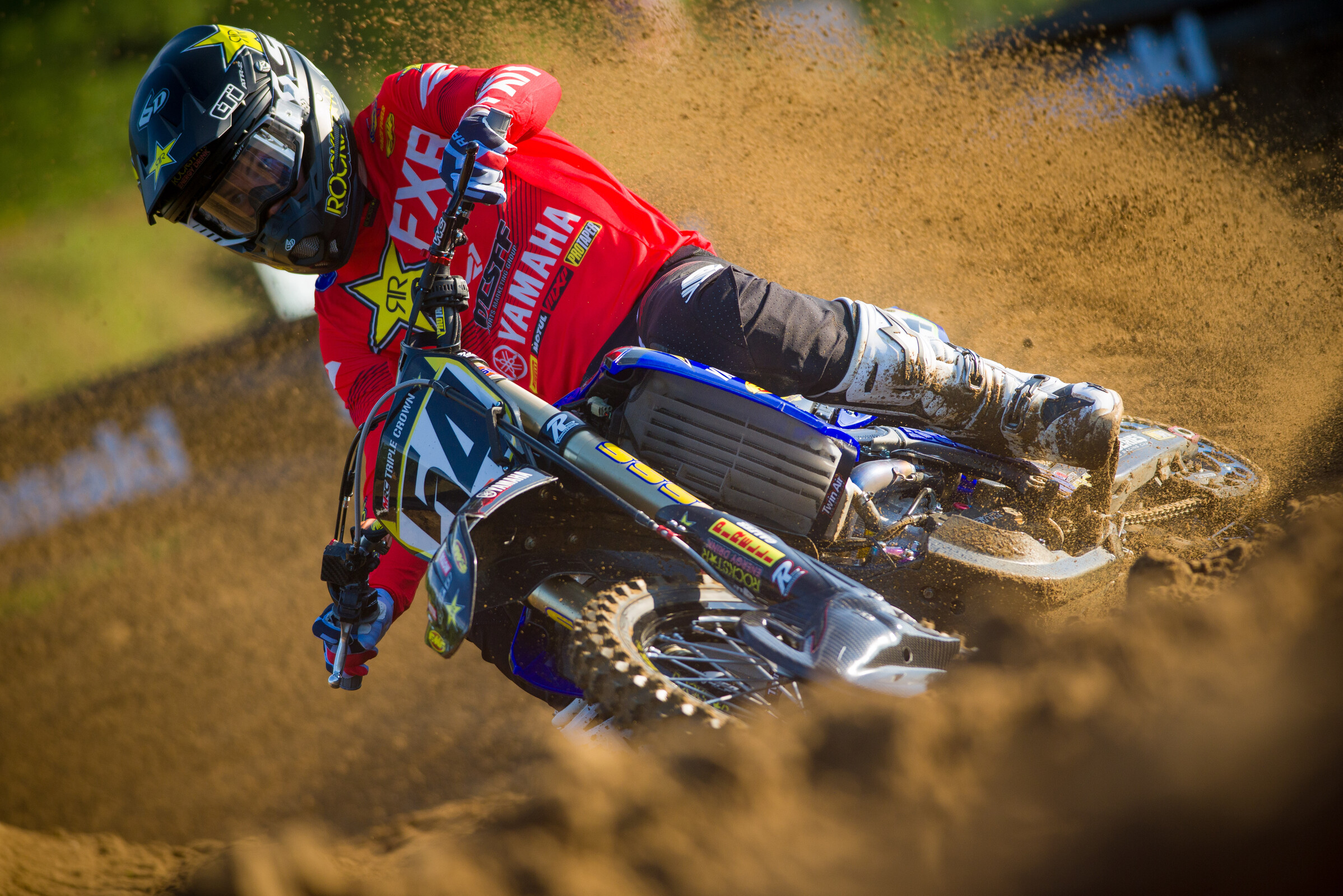 Phil,
I know you and Weston Peick were friends and teammates, but if you rode together a lot, you're both aggressive guys and I'd imagine someone had to get mad at some point. Was there ever a Phil Throat Slit Gesture mixed with a Pieck on Friese moment at the JGR test track? If not, who wins in an imaginary brawl? I just want to picture it.
Smash Brother
Brother Smash,
Weston is one of my good buddies. We never really knew each other until we became teammates in 2015. You'd think we both would have the personalities that would clash, but we get along quite well. We both have zero problem telling one another that they're a dumbass, to keep it light. The shit talking was always high. We rode and trained together a fair amount. I know Weston is all tough, but now I have the secret knowledge. I know three things that'll make him cry: mountain bikes, elevation, and humidity. The humidity was his Achilles' heel as a dragon's back section was mine. We sure as hell let each other know that, too! But as far as a brawl, let's just say you'd get your money's worth haha.