Crawfordsville, IN
Ironman
AMA Pro Motocross Championship
You know that whole mind over matter thing? Justin Cooper has tried that in 2020. He came into the final stretch run for Monster Energy AMA Supercross hurt but tried to make the best of it. He came into the start of the Lucas Oil AMA Pro Motocross Championship hurt but tried to make the best of it.
Unfortunately, the matter matters. His results have sagged. The Utah swing in supercross didn't go to plan, so instead of making a title run against Dylan Ferrandis and Austin Forkner, he struggled.
"That crash was the last day I rode before I went to Utah," he said on a video that surfaced of a big get-off. "My bike hit false neutral on a step-on, so I went over the bars pretty heavy. I hurt my chest, and it really made it hard at those races, because I struggled to breathe, and it was already hard to breathe up there."
Injured in a separate crash just as supercross ended, he holeshot the first outdoor moto of the season at Loretta Lynn's Ranch, but promptly dropped back. Only now, after a strong second-moto showing at Ironman over the weekend, have we seen a sign of the usual Justin Cooper, the guy who has basically lived on the podium ever since he turned pro.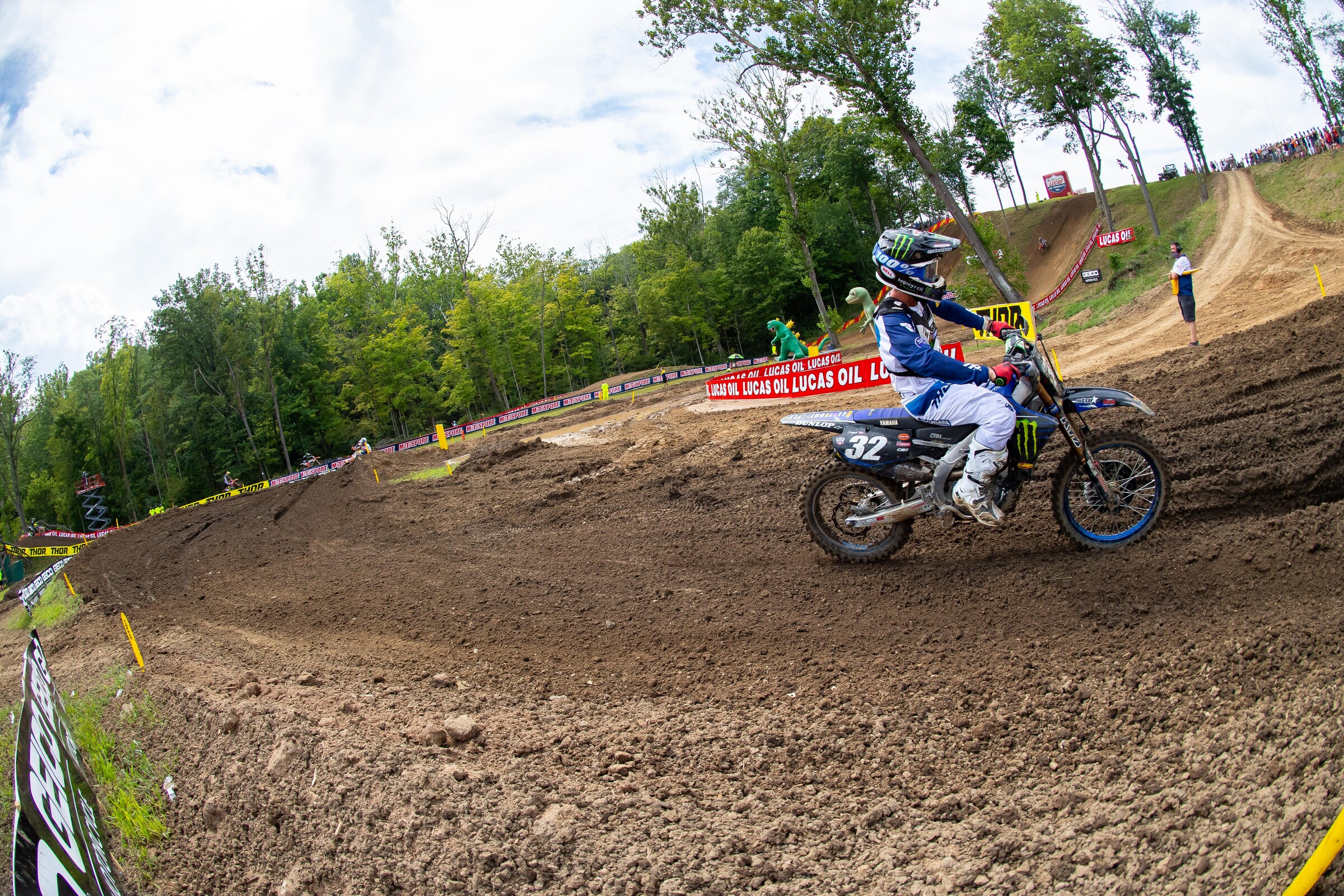 "It's definitely been a tough comeback for me, I got hurt right after supercross, so I didn't get to do any outdoor testing. I guess I'm just catching up, the bike setting isn't where I want it to be, and I guess my fitness isn't where I want it to be," he explained on Monday night.
Cooper suffered what's called a boxer's fracture in his hand, so he spent the entire break between the two series in a cast. He knew Loretta's would be a struggle, but he went for it anyway, grabbing the holeshot in the first moto of the season.
"I guess I did have a pretty good mentality because I still got a good start, and I was focused on that," he said. "But I got swallowed up right away. I probably went to fourth in the first lap, I was caught off guard there. Then I had a crash later on, I think I could have been a solid top five in this moto. It's all about time, but that's exactly what we don't have.
"I was pretty worried. I had to ride with a brace because I had a cast on for four weeks, so the braking bumps were pretty bad on the wrist. My wrist was locked up for four weeks, so it wasn't like the hand was the biggest thing I had to worry about, I also had the wrist. I started riding a week before the [first] race and I knew it was going to be tough. I knew I had to try to get up there and do something."
The second Loretta's race was a struggle in the mud, and he was eighth in moto one at Ironman.
"We sat down after the first moto and we were kinda like, 'Yeah, we can't do that again, that's unacceptable,'" he said. "I was able to explain what I was feeling out there, and we came up with a pretty small change that worked wonders for me. I wish I would have pushed and sent it a little more, but I kind of settled in with the pace up front. The moto actually went pretty quick. Everything felt right in that moto. Gonna do some more testing this week and I think we can be up there the whole time."
Cooper is learning more about testing as his pro career evolves—just last year he still told me he had a lot to learn—but he also admits it's possible to go the wrong way. He started last year's 250 Class chase looking like a possible champion, until his results tailed off at mid-season.
"Any pro will tell you, the testing never ends," he says. "You're always trying to get better. Sometimes that hurts you, I think. You have to find a good base setting and stick around there. That hurt me last year. I ended up going back to a setting I used in the first three races. The whole middle of the season, I was trying to find something new, but the best setting we had was what we started with. We have some new suspension stuff this year and we've been trying to work that in. I think we're pretty close, at least at the point where we can battle for wins now."
It's a shorter season and Cooper sits an uncharacteristic seventh in the standings, 60 points out of the lead. A year ago, he was right there in the standings after three races. Now he might be reduced to spoiler role, but race wins would still feel good.
"That second moto was good, I just needed that to wake myself up a bit," he said. "It's frustrating because you know you belong up there, but it's not in the cards right now. We made a good change in moto two and I feel like we can run the pace. Should be better from here."