Anaheim, CA
Anaheim 1 (A1)
Monster Energy AMA Supercross Championship
The Rock River Yamaha team has been a staple in the pits for many years and launched the careers of riders like Weston Peick, Colt Nichols, Alex Martin, and more. We almost lost them for 2020 though as managers Christina and Chris Denney decided to step back from those duties and the team's title sponsor, Cycle Trader, pulled out. Team owner Mike DuClos has decided to take a forward-facing role with the team and along with new (old) rider Benny Bloss, he's going racing. Which is awesome and I called Mike up to talk about the ins and outs of the deal.
Racer X Online: Before we go to 2020, big changes for you guys this year, obviously with Christina and Chris Denney no longer with the program. This is a big change for you now.
Mike DuClos: It is. They've been with us, 2008 they started working with the team. I met them actually prior to 2005. We've done work with them ever since. They're [the Denney's graphics company, Roost MX] our supplier of all our graphics, our truck wraps, our trailer wraps, everything that we do. It was time. She spent a lot of time on the road. Chris spent a lot of time on the road. They in a sense missed their daughters growing up for the racing. So, they're going to focus on the business. They're still involved. It's funny. I joked with her today; I think she's more involved now than she was before. I get emails like, "Did you do this?" Then I get a text, "Hey, did you do that?" It's pretty cool. I'm blessed to have them part of it, for sure.
Did you think about folding it up, to be honest? You're a business guy. You're busy. Did you think about ending it?
Yes. I think with any business, as you know, you think about ending it every day! [Laughs] So it comes down to that. There's good days and there's bad days. This has been my passion. I've told Yamaha on multiple occasions; I don't race because I have a dealership. I have a dealership because I race. If at some point I decide to hang up the racing, I don't know if I'd stay with the dealership. I enjoy the racing side.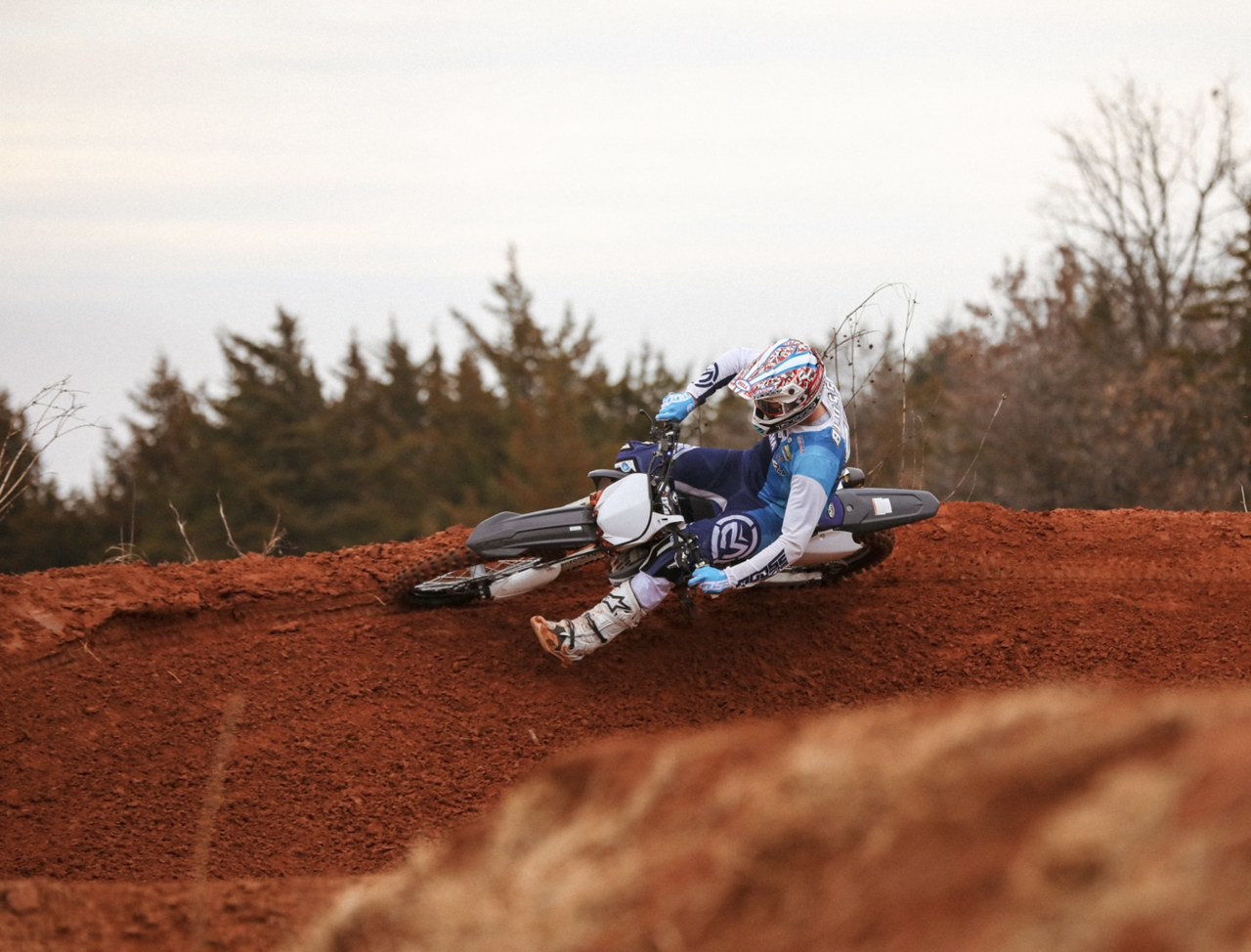 The dealership, for people who don't know, because this comes up a lot—you're in Wisconsin. You're a huge Yamaha dealer. Sell a lot of units for all sorts of things for Yamaha.
Yeah. We're a single-line Yamaha dealer, always have been. We were one of their pilot stores back in the day. Again, that's another company that I can't say good enough things about. They always step up and help me, whether that's in sales, racing service, they're there. It's been awesome. We've tried to return the favor and stay loyal and sell just the Yamaha brand. But we do everything that they have. Motorcycles, ATVs, side-by-sides, watercraft. We do generators, scooters, pumps, all of it.
What's the plan for 2020 and Rock River Yamaha? I know you lost Cycle Trader, which definitely sucks. Did you get another title sponsor?
We're still working on that. We have a few different ones in the works. I was blessed to have Cycle Trader. Anytime something like that comes to an end you first start thinking to yourself, what did I do wrong? What could we have done better to make it last? To have them for six years was a blessing. We took the team to multiple new levels because of them. Yeah, it sucked that it had to end. We knew it had to end someday, and it did. But some new doors opened up. I have some really great opportunities ahead. Unfortunately, Cycle Trader's contract went through the end of this year, so I had to really treat that with gloves. I didn't want to offend them by branching out right out of the gate and saying, "Let's start looking for a sponsor." So, I've kind of been subdued in that. But now we're full steam ahead and we've got people interested. It may not happen for A1. We'll be the Rock River Yamaha team again until we get it nailed. We'll have a title sponsor here shortly.
I'm excited about your rider, Benny Bloss. Certainly, he's never had a chance to really show what he can do in supercross. He's a good dude. Top five outdoors a lot. How was that decision?
His dad and I, first of all, have been friends for over 20 years. Benny was one of the original Rock River riders. He rode on Polini 50's for us back in the day, and we took him all the way through. He rode for Rock River as a professional too. We'll be releasing some pictures of that as well. Then he got his Rocky Mountain ride and it worked out good for him. So, with some injuries that he had, it just kind of put him in a bad place. We were fortunate enough to talk and put this thing together. I'm excited. He loves the Yamaha. We've got it dialed in. He's just looking at now making changes to make it better. I'm not going to make any speculation, but I think that we're going to turn some heads in 2020 with him on a 450.
That will be good. He certainly deserves it. For you, are you going to all these races as a team manager?
In a sense. I'll probably be doing a lot of it from remote. I will be out at A1. I do have a team manager that could stop on board and is ready to. We're focused on Benny. Right now, I'm spending all the money on him. When we get the title laid out, then we'll be bringing out the team manager and any other crew that we need to move forward.
I heard you were close with [Kyle] Chisholm and a few other riders I know were reaching out. Single-rider effort for now?
So, we're supporting Kyle. Kyle's a great guy. I've got to be honest. We went back and forth and trying to make it all work. It is a business. You've got to realize that it's more about what's the best interest to him. Between gear and helmet and a few other things that he had, the money just was better for him doing a privateer effort than it was to be under our truck. So, he's riding our bikes. He'll have our graphics. We're going to support him at whatever level we can this year. If it all works out, then maybe next year we look to add him in. My son, Jameson, got his pro license. He's going to be running some East Coast rounds for us as well, between his schooling. He's working on finishing up his double-major and computer science and IT. He'll ride some rounds in there. Then when he's done in May, I gave him the opportunity. I said, "Hey, if you want to go get a job, do it. If you want to take a year and run this thing, ride, go ahead." Then there's two other riders, an East and a West Coast rider that I'm talking with now. They're kind of on the bubble. If we add a title, I can absolutely do this. If not, I could support you guys at some level. We'll probably try to be announcing that in the next couple weeks as well.
As the team owner of course, you know the old saying. If you want to make a million dollars racing, start with two. So, you've got to watch that money. Moose is on board with you though, I see? Moose is back?
Absolutely. Every single sponsor stayed on board. I was so tickled. Some of them even came up and said, "Hey, we know that you're kind of in a predicament here. We're going to help you with this, this, and this." They all rallied. We talk about our sport and how rough it is to have a team and the sponsorship dried up and all that stuff. I agree with that to some extent, but my sponsors of the team have been so loyal and stuck behind the effort that we have that I was just teary-eyed almost with some of them talking. I just can't believe the reach out that I got. It's going to be cool.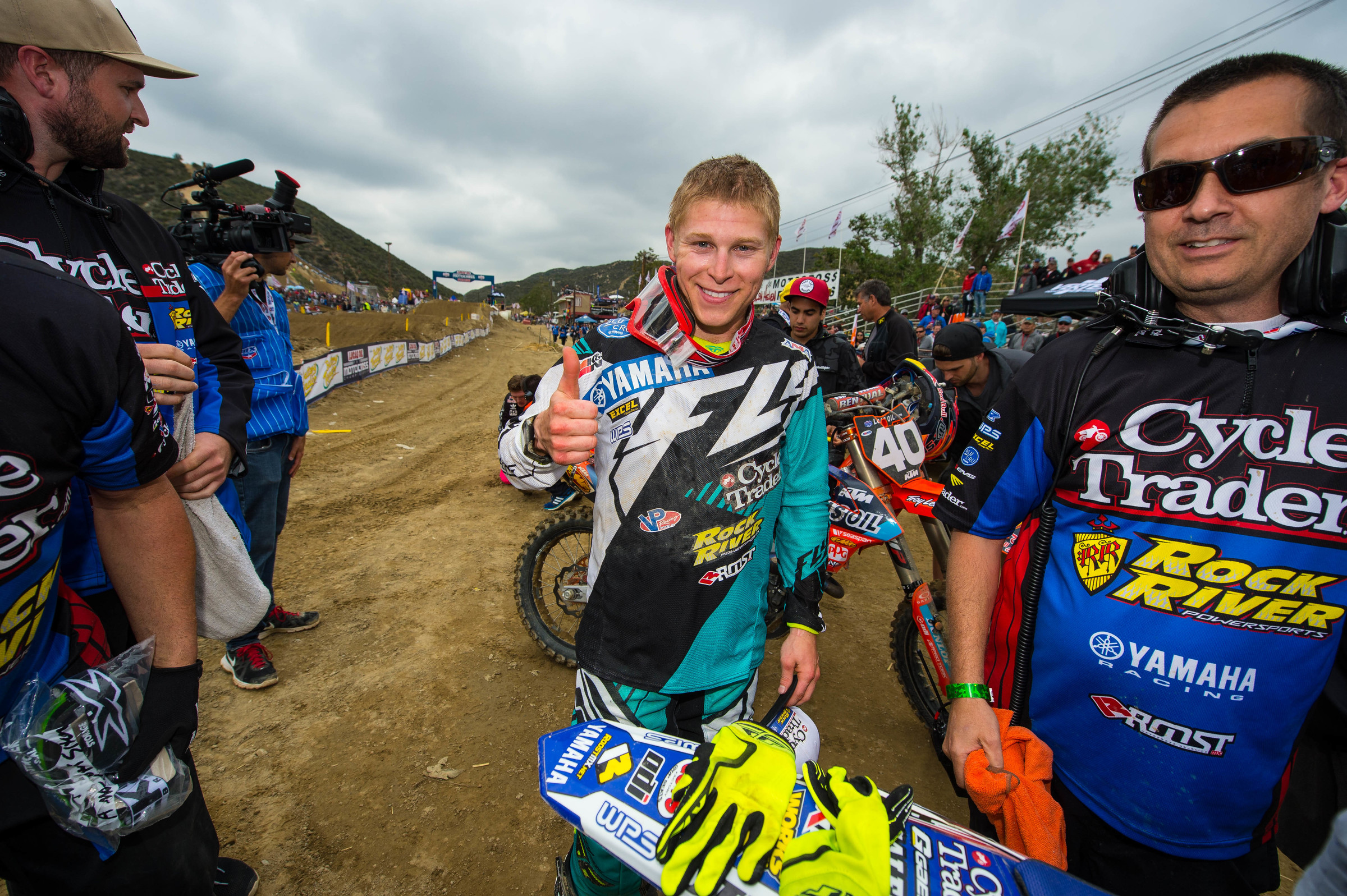 That's awesome. Going back to Chris and Christina, they did a good job for you and now you're doing this. Is it eye-opening to how much work they did and things that you didn't realize? Let's face it. You're not in there every week with a headset and all that as an owner for the past ten years, or whatever.
Yeah, absolutely. There's so much that gets done behind the scenes on both sides. I think her eyes were opened a little bit when we started talking about what all needs to be done. When you see what goes on in the back end trying to keep this all together, between credit cards and flight and travel and just payroll and holding it all together, and then you couple that with what's on the front end, it really does take two people to do it. That's another one of the reasons why backing it down for this year makes sense so that we don't overwhelm myself with what's going forward.
Quietly, and I said this to Christina when I did that podcast with her and Chris when they came to the studio, quietly you guys have had a lot of really good riders come through that truck. If it's only for half a season or one year and they're gone to a Star program or to a bigger factory program, Weston with JGR and all this, you got to be stoked with the legacy of guys that have come through your truck.
Yeah. That's what's exciting about it. When I sit in my office—and I always for our amateur kids and our pro kids, I grab a jersey from them and throw it up on the wall. It always reminds me when I'm looking around the room of who we've helped and where they're at now. Weston, Christian Craig, Aaron Plessinger, [Justin] Cooper, Alex Martin… The list goes on of these riders, [Chase] Sexton, that we've helped for years and have been part of our program all the way through. I'm proud to have been part of that. That's what it's all about. Years ago, I can remember talking with Keith McCarty. I was like, "I want to win. I'm going to go out and win supercross." He's always like, "Settle down, kid. Settle down. This is where we're at." I've kind of settled into the role that if I can't get a five-million-dollar budget, I can't win a supercross. Unfortunately, that's just the truth. But somebody needs to do what I'm doing. I'm really happy to be the guy that can take kids from a PW50, or a Polini 50 in Benny's case, and get them all the way through their 450 years and everything in between. It's exciting. It's rewarding. It really put my shop on the map.
Over the years, I've been a media guy for a while, and I'll write about a team like your team and I'll call it a B team. I got people upset over that before. I'm like, I don't know what else to tell you. You're not going to win races. You're certainly valuable. You're certainly a great team. You're just not a factory-level team. It's refreshing as a media guy to hear you embrace that. Nobody's saying it's a garbage team. Nobody's saying you don't do a good job. You need teams like yours. Again, you understand where you're at in the grand scheme of things. If you can just help these guys get to the next level, that's all the reward you need.
That's right. The sport is so much different. You look at something like NASCAR and everybody in NASCAR is an A team. That's just how it's run. But it's a different sport. Here, the privateer effort is important. The weekend warrior guy is important. Then you have your smaller teams that travel around with ten bikes in there to get to the races. That's important. Where we're at, Yamaha sees value in what we do because we do provide that source. In the years of Bradley Taft, he's an example of one that went up into the Star truck and then he needed some additional help so he came back down to our truck to kind of get the nurturing that he needed, and then move back up into the ranks. So, we pride ourselves in that. It's worked well in our business model. We're a B team and I'm proud of that.