Mt. Morris, PA
High Point
Lucas Oil AMA Pro Motocross Championship
Attention: The supercross hangover is real. We now know thanks to Cooper Webb's brutal honestly, which includes not only the occasional jabs at his competitors, but also honest assessments of himself. I saw Cooper Saturday morning at High Point and asked if he was well served by the weekend off after Colorado. He said he would be better. Why?
Cooper's explanation was shockingly simple.
"Hard work."
Cooper then explained that he wasn't really grinding on outdoor prep before Hangtown. Granted, none of the riders come into Hangtown feeling totally ready, but that's just because they don't have enough time. Webb's problem wasn't just time, it was effort. He straight-up admitted to me that he was only putting in a few "half-assed motos" before the opener. First, he was too focused on his supercross title to really get his head in the game for outdoor testing and motos. Later, when supercross was over, he wanted some time to enjoy his new championship. He admitted to me that he was struggling past the 20-minute mark at the early rounds. He simply wasn't working hard enough, and he couldn't run that crazy pace for 30 plus two (further, it probably doesn't help that Webb, honestly, had not ever run that crazy 450 Class pace in Lucas Oil Pro Motocross in his previous two seasons).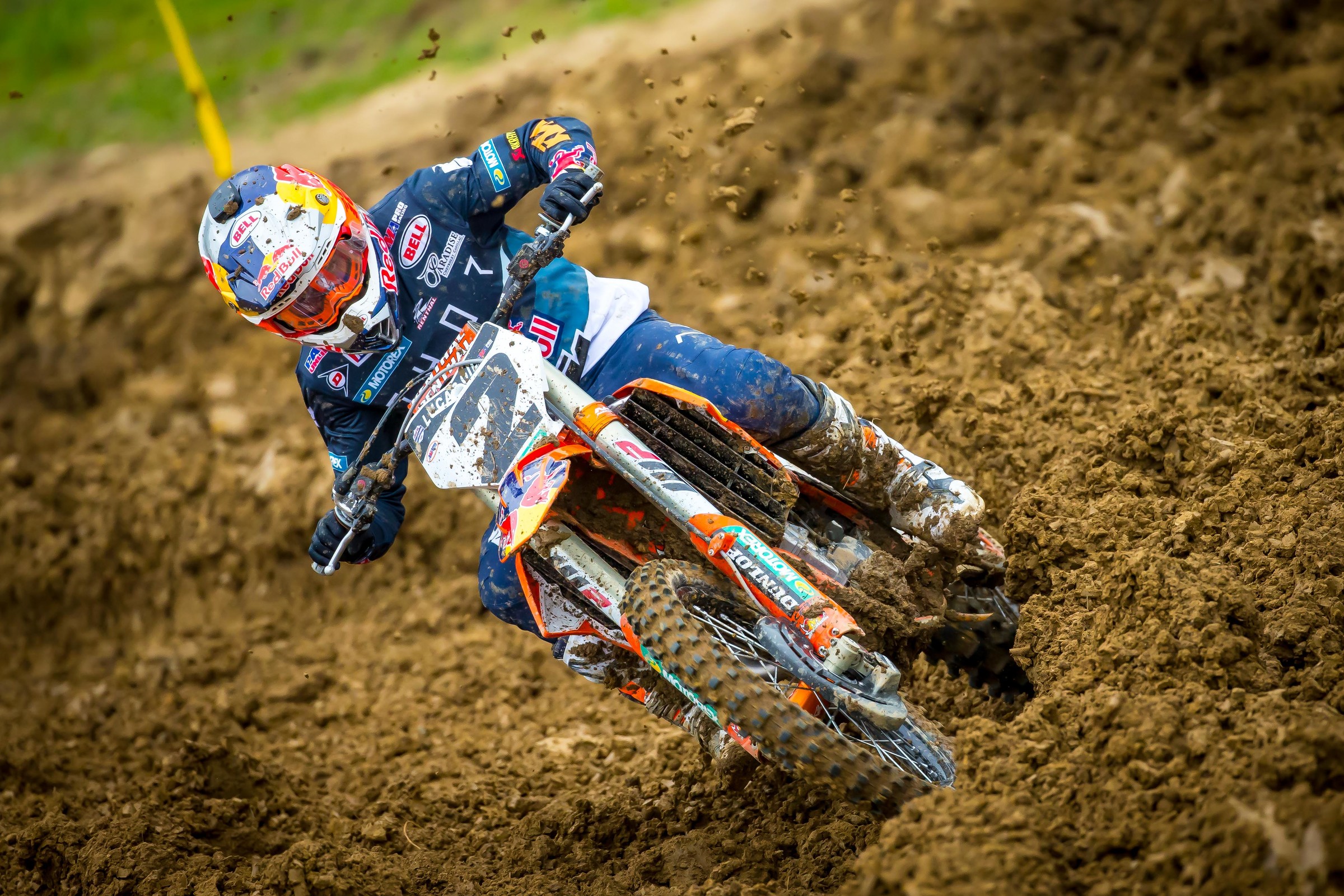 I appreciate the honesty. It's also understandable because this supercross hangover has been discussed in theory for quite some time. Rockstar Energy Husqvarna's Jason Anderson was fit enough to win last year's Monster Energy AMA Supercross title but was also struggling to go the distance in early motos last year. He even said in podium interview that he was good for 20 minutes but then felt "like trash" after that. Obviously, Webb and Anderson weren't out of shape. Supercross main events aren't as long as nationals, but you don't win the championship without fitness. It's just outdoors requires even more, and you can't just get it on a bicycle or in the gym. You have to do the motos. Anderson last year, and Webb earlier this year, were focused solely on locking in the supercross title. It was the best possible move for them at that time, and they were willing to accept the consequences once the motocross campaign began.
Even Ryan Villopto and Ryan Dungey were far from peak form in motocross following their first-ever supercross titles.
Anderson would probably have righted the ship last year, but he got hurt after round two. Webb made it to round four, and now he's much better. He didn't win or podium at High Point, but he was much better than the previous rounds.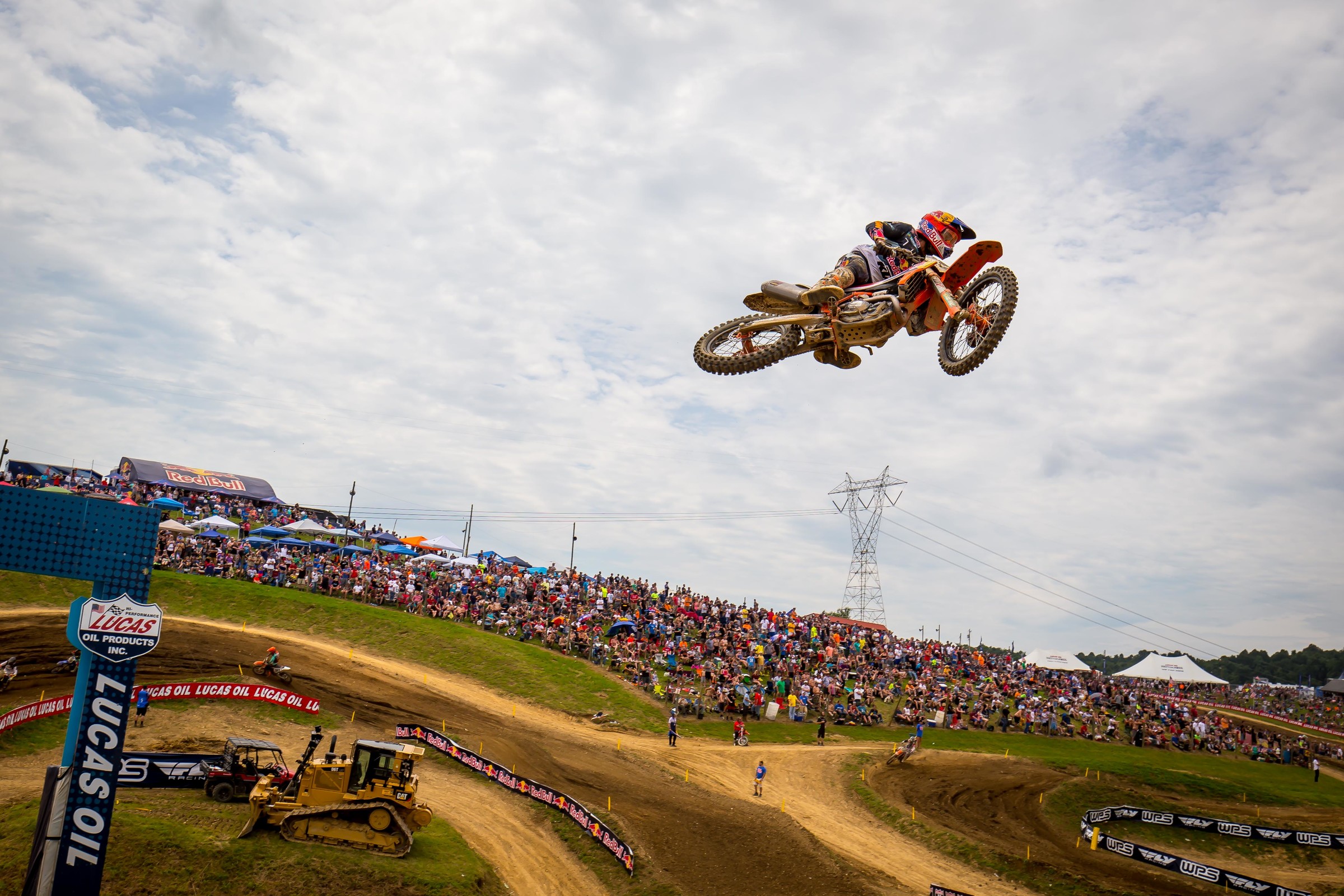 "I think in Colorado I got beat by like a minute and a half, and that time was about, what five seconds?" said Webb on the High Point podium. "Feeling a lot better and making a lot of progress."
Of course, you know that bike changes are part of this formula as well. Webb says when he did start testing, he didn't have a base setting because he had not raced motocross on the KTM yet. It wasn't perfect at Hangtown, but then they started to make changes and actually went in the wrong direction, leading to the holeshot-to-eighth performance in Thunder Valley's second moto. Now he's brought the bike back in the direction of Hangtown.
It would be easy to blame it all on bike setup and bike changes, though. Webb isn't afraid to look in the mirror and point at himself when it's warranted. Being brutally honest with himself led to massive changes and massive success in supercross. We'll see how far that formula can get him in motocross.