Brayton Joins Alessi, Friese at MotoConcepts for '17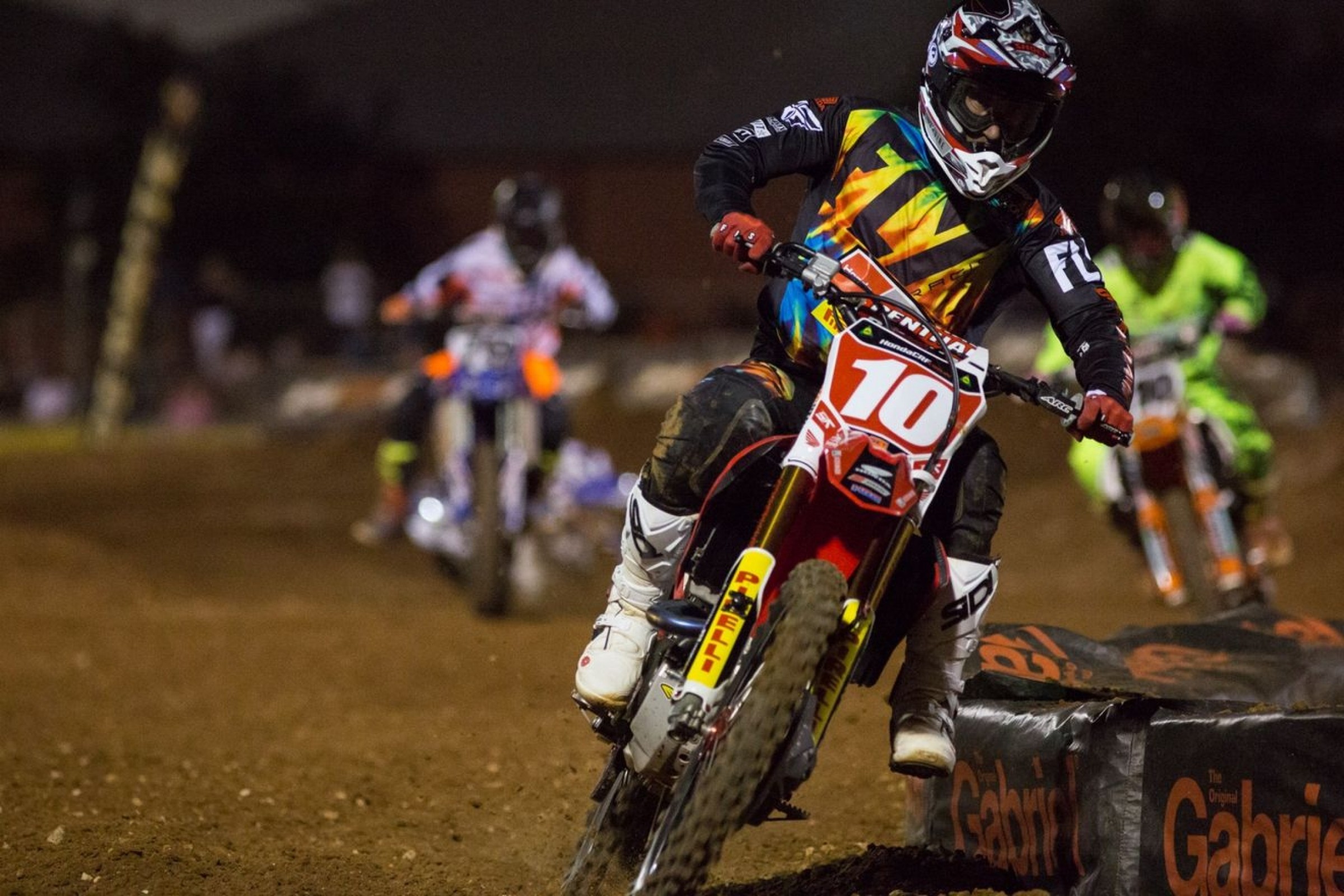 With the off-season of "too many good riders not enough good rides" ongoing, it marks a great opportunity for a team to sign a veteran contender and make a splash. MotoConcepts Racing has done that, adding Justin Brayton to the 450 squad alongside the returning Mike Alessi and Vince Friese. Also, the team adds rookie pro Cameron McAdoo, who recently won the Monster Energy Cup Amateur All-Star event, for his maiden voyage in 250SX East Region.
Brayton will race aboard a 2017 Honda CRF450R, and we've heard he'll have access to some good parts for it, although it's not yet clear what level that support will be. Brayton has a relationship with the brand going back to 2012, when he rode for Team Honda and scored several podiums and finished third in the 450SX standings. He rekindled that when he received an offer to race for the Genuine Racing Honda team in this year's Australian Supercross Championship. He won that title, and also got in touch with the Honda HRC folks here in the States to do some testing before he headed Down Under.
In September, Brayton told us, "Well, initially it was [The Honda deal] 100 percent just for Australia, but as time moves on and the more I get used to the bike, the more I would like to stay on it for next year. Right now there's nothing set in stone, but there have been some talks to possibly stay on a red bike."
Alessi and Friese will race on 2016 Hondas. Today's team press release indicates the team will have Honda support for Brayton, Alessi and Friese, and a team intro will even be held at the Honda test track next week.
"Since the inception of our team in 2009, we have been doing this successfully on our own with minimal support," said MCR team owner, Mike Genova, today in a press release. "We have been competitive in both the 250 and 450 class so now, with the support and resources Honda brings to the table we will be an even stronger force. In a year where the available rider pool has more talent than ever before, we're stoked about our rider lineup. These guys are consistent on and off the track and I have a great deal of respect and appreciation because of that."
Meanwhile McAdoo, 18, is putting together quite the rags to riches tale. A year ago he was pretty much an unknown, but got to know Mike Alessi while training with him at Club MX in South Carolina. Mike asked his father, Tony, to give McAdoo a look. Thus, an amateur component of the MCR team was born, and now McAdoo will transition to the pros.
"Over the past nine months of working with Cameron, he has displayed the work ethic, attitude and perseverance that it takes to be a podium guy. He has natural talent and a strong drive to win," said Genova. "I've seen significant growth in Cameron since joining the MCR program led by Tony Alessi. He's going to be a guy to watch."