Finally! Tickle, Bogle to RCH/Yoshimura/Suzuki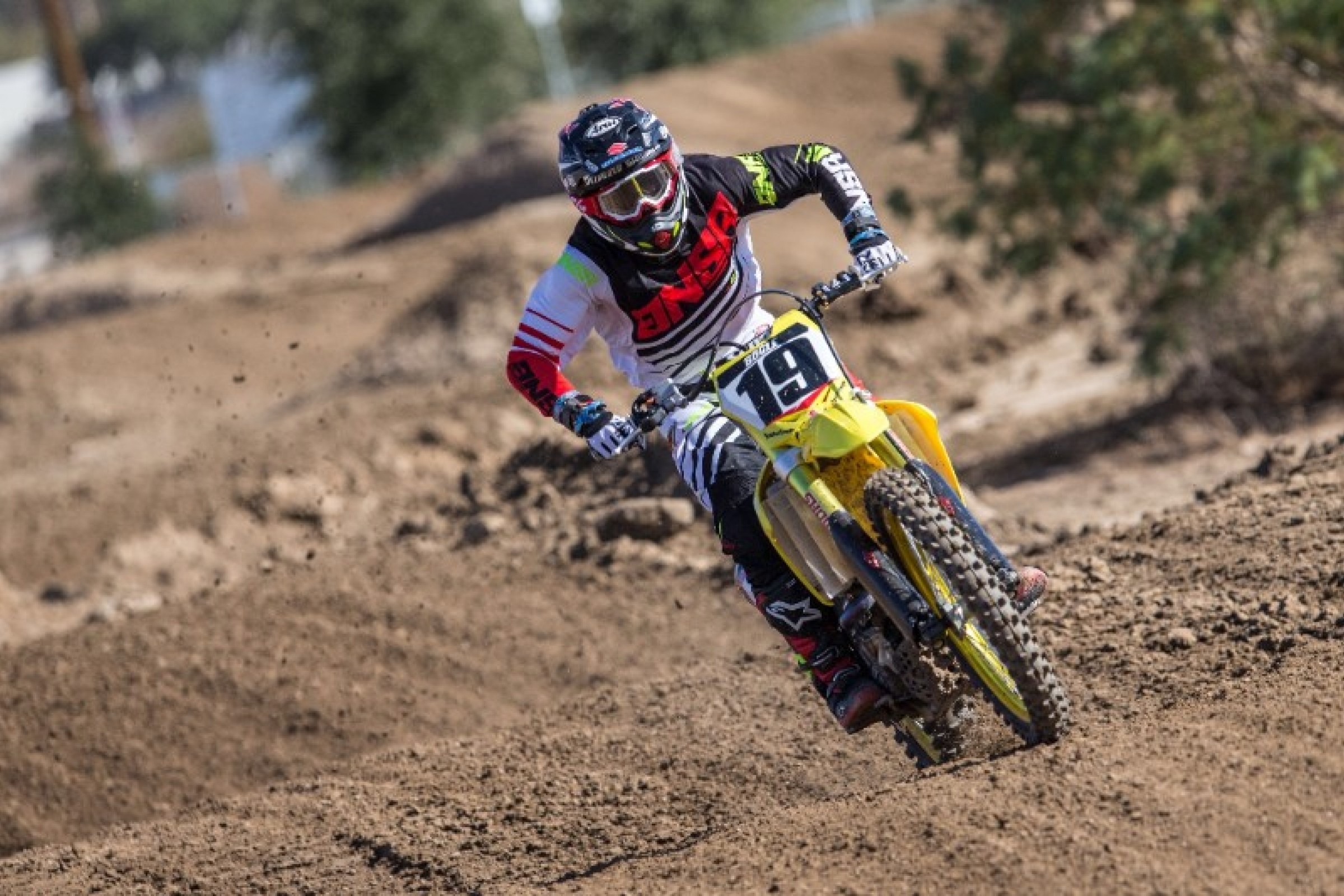 It's been a bumpy ride. Early in the off-season, the RCH Suzuki team was announced as the new, sole, factory Suzuki representative for 2017, with Team Yoshimura/Suzuki shutting down (JGRMX has switched to Suzuki in a support role). Then came the rough stuff—a bevy of rumors saying RCH had lost key sponsors Soaring Eagle Casino and Jimmy John's, and might not have the funding to go racing.
Well, those rumors turned out untrue. Yes, Soaring Eagle and Jimmy John's are gone, and RCH appears to not have a title sponsor as a replacement, however, the team finally made it official today that it will go racing anyway. As expected, Broc Tickle will rejoin the squad, and will be joined by Justin Bogle. Tickle was the original RCH Suzuki member back in 2013. Bogle moves over after spending his entire pro career thus far with GEICO Honda.
"Combining the strengths of RCH, Yoshimura, and Suzuki into a single factory racing effort has been rewarding," said Kerry Graeber, Vice President, MC/ATV Sales and Marketing for SMAI in a press release. "And with Broc returning and Justin joining the Suzuki family, we are eager for the 2017 season to begin."
RCH is coming off its most successful season to date after finishing second in the 2016 Monster Energy Supercross Championship and collecting its first premier class title where Ken Roczen rode the No. 94 Suzuki RM-Z450 to the Lucas Oil Pro Motocross Championship.
"Broc has been with RCH since 2013," said RCH Racing co-founder Ricky Carmichael. "He's one of the sport's most respected veterans and one of those guys who gets better every year. We're really happy to keep Broc in the mix at RCH and to bring him along with us as part of our Suzuki Factory effort. Justin won a championship in the 250 class and has shown great promise on a 450. We're excited to see how quickly he meshes with Broc, the team, and our championship-winning Suzuki RM-Z450."
"After winning the 2016 Lucas Oil Pro Motocross Championship this summer, we're chomping at the bit to get back racing," added fellow RCH Racing co-founder Carey Hart. "We have been working alongside Suzuki and Yoshimura to refine this new program for 2017. We are excited to have Broc back and to be able to bring a rider of Justin's caliber on board."
Kyle Bentley returns in the team manager role. RCH Racing is co-owned by Ricky Carmichael and Carey Hart, hence the initials RCH.
Bogle and Tickle have been spotted testing in California throughout the off-season, but no one was quite sure how the team would end up shaping up. It's certainly great news to see the team regroup and get back out there. We hear that Hart himself has stepped up to make some of this happen, even financially when the going got rough, and it's cool to see that he's still this committed to keep the team moving forward. After winning a title with Roczen but then losing his talents to Honda, it might have been tempting to call it quits when the sponsorship game proved difficult. But RCH has a commitment to Suzuki, Tickle and Bogle, and it looks like they're going racing after all.
That's news we like to hear!