Spring Creek MX Park
Millville

,

MN
Spring Creek (Millville)
Lucas Oil AMA Pro Motocross Championship
It really doesn't make any sense. With its brutal winters confining dirt bikes to the garage for months on end, Minnesota doesn't seem like a hot bed for motocross—literally or figuratively. But the troops keep coming. We know all about Ryan Dungey carrying the flag to the top for his state, and he was later joined by Jeremy Martin to make for double Minnesota-born National Motocross Champions last year. But the list of fast guys from that state stretches much further.
The Dunge won't be racing Minnesota's big race at Millville this year due to an injury (although he's spent more time in Minnesota this summer than he has in the last ten years) but there are many other local heros that will have big crowd support this weekend. We'll list them below, but first, a quote from Mitchell Oldenburg, who attempts to make sense of so many fast Minnesota riders coming up at once:
"I think we all just wanted to beat each other so bad that it just carried into when we came to race other guys. Now that we're at the pros we all have the same mentality. We want to be the best. I think that's just how we were raised. I can't speak for everyone, but for the most part all our parents were hard workers and farmers and stuff like that. They don't stop until the work is done and I think that's what I've learned just from people in Minnesota in general. Everyone there works hard and earns what they get."
Here's a sampling of today's Minnesota pros:
Ryan Dungey:
Yeah, he is out but he's still the 450MX Champion, he's already Monster Energy Supercross Champion again, he won his second ESPY last night, he did The Body Issue in ESPN the Magazine, he's on a Wheaties box…he's Ryan "freaking" Dungey. Any state would be proud to have him. By the way Ryan's brothers Blake and Jade are not slouches on dirt bikes, either.
Jeremy Martin:
J-Mart is the two-time and defending 250MX National Champion and wants desperately to stem Cooper Webb's recent run and win at his home track this weekend. Martin and Dungey are known as two of the hardest-training riders in the sport, and some theorize that winters spent away from the motorcycle helped build a pent-up desire in them. Now that they're pros, they've been unleashed.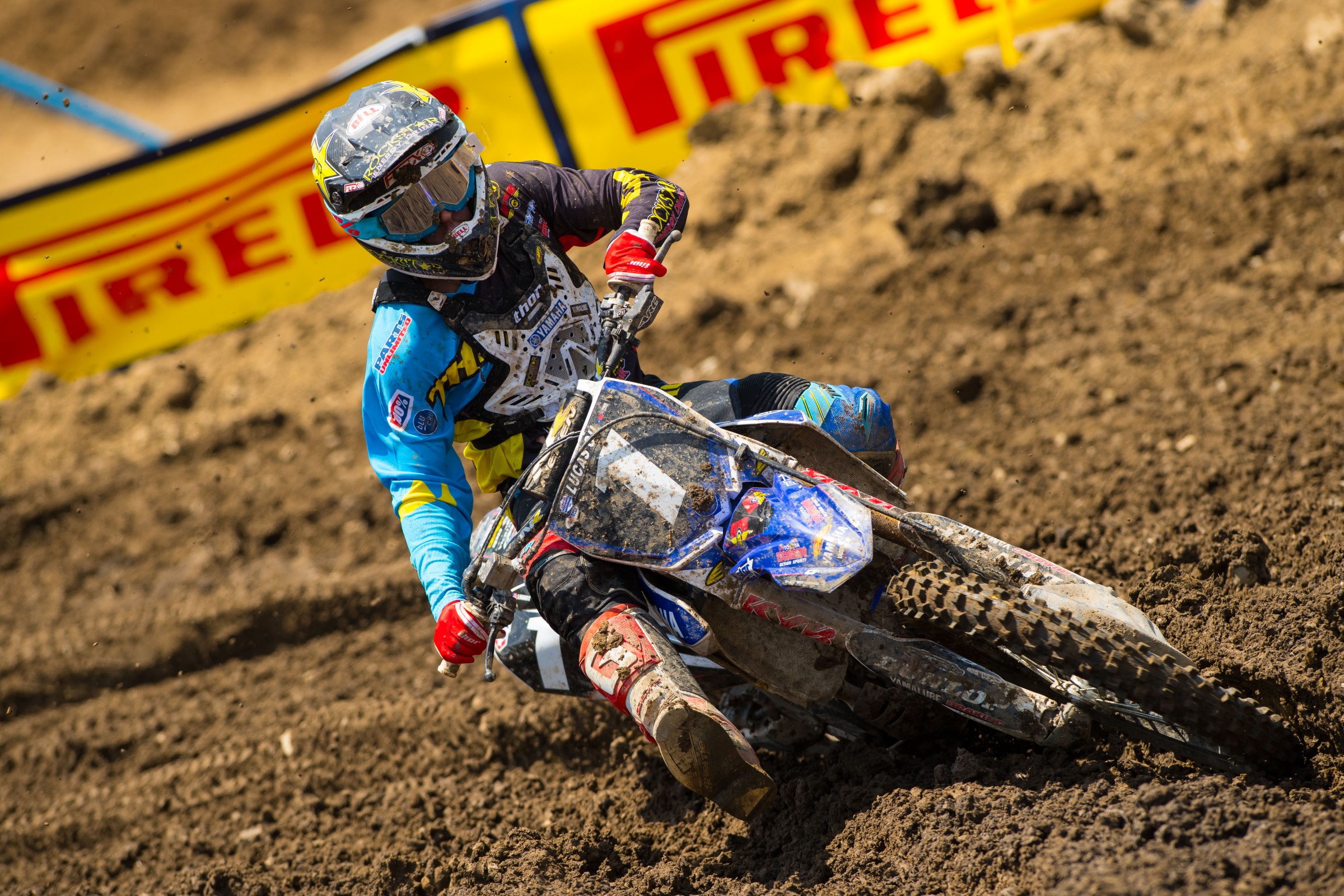 Alex Martin:
Now we're at the point where we don't know which Martin brother is the faster one! A-Mart has jumped to another speed level this year and also scored his first career overall victory. The Martin brothers have been living and training back in Minnesota all summer, building some tracks on a friend's land so they can ride on their own schedule. Yeah, their parents own Spring Creek, but that track is pretty busy getting ready for a variety of events, so the brothers do most of their riding at the private track they just built.
Mitchell Oldenburg:
The results say Mitch is from Alvord, Texas, but that's only because he moved there a few years back. His parents once owned a track in Minnesota but migrated due south to purchase the well-regarded Oak Hill facility in Texas. Oldenburg, who rides for the Troy Lee Designs/Red Bull KTM team, has been making great strides lately and is knocking on the door of the 250 top five. His Minnesota roots run deep, so this could be a good weekend to get it.
Gannon Audette:
Audette was strong in the amateur ranks and was rewarded with a Star Racing Yamaha ride as a rookie, but that only lasted one year. He trudged the privateer ranks for years, usually with support from the Legends & Heroes display in the pits, but was often hurt at the worst times (literally at the Dallas 250SX East Region opener two years in a row). This year is his renaissance: he picked up a ride with Monster Energy/Pro Circuit Kawasaki in supercross and delivered a podium. Traders Racing Kawasaki picked him up for the nationals, but Gannon crashed hard at Hangtown. He's steadily improving since that injury and just missed the points at the last few races.
Jesse Wentland:
Doing it for Rick Schugel Racing and Wisconsin Kenworth, Wentland is a privateer who has made great strides indoors and out the past two seasons. Unfortunately, he's been dealing with some injuries this year, too. His season is highlighted by a 15-20 at High Point.
Zack Williams:
Poor Zack Williams has ridden well this summer but has just missed the points (top twenty) several times. We're talking finishes like a 21-23 in the 450s at High Point.
Henry Miller:
A pro rookie, Miller stood out with some good supercross rides while driving himself to the races. He's still at it in the Nationals, going 21-22 last week at Southwick. Maybe this weekend is the weekend for some top twenties.
In addition….
A scan of the entry list for the weekend shows a ton of Minnesota locals giving Spring Creek a shot. Keep an eye out for Nicholas Jackson, Trevor Lind, Joseph Perron, Jared Trepanier, Blake Raskovich, Clarion Chapiewsk, Cody Slark, Phillip Maus, Mitchell Koester, Tyler Allen and Jake Loberg.