Jalek Swoll (Broken Arm) Undergoes Successful Surgery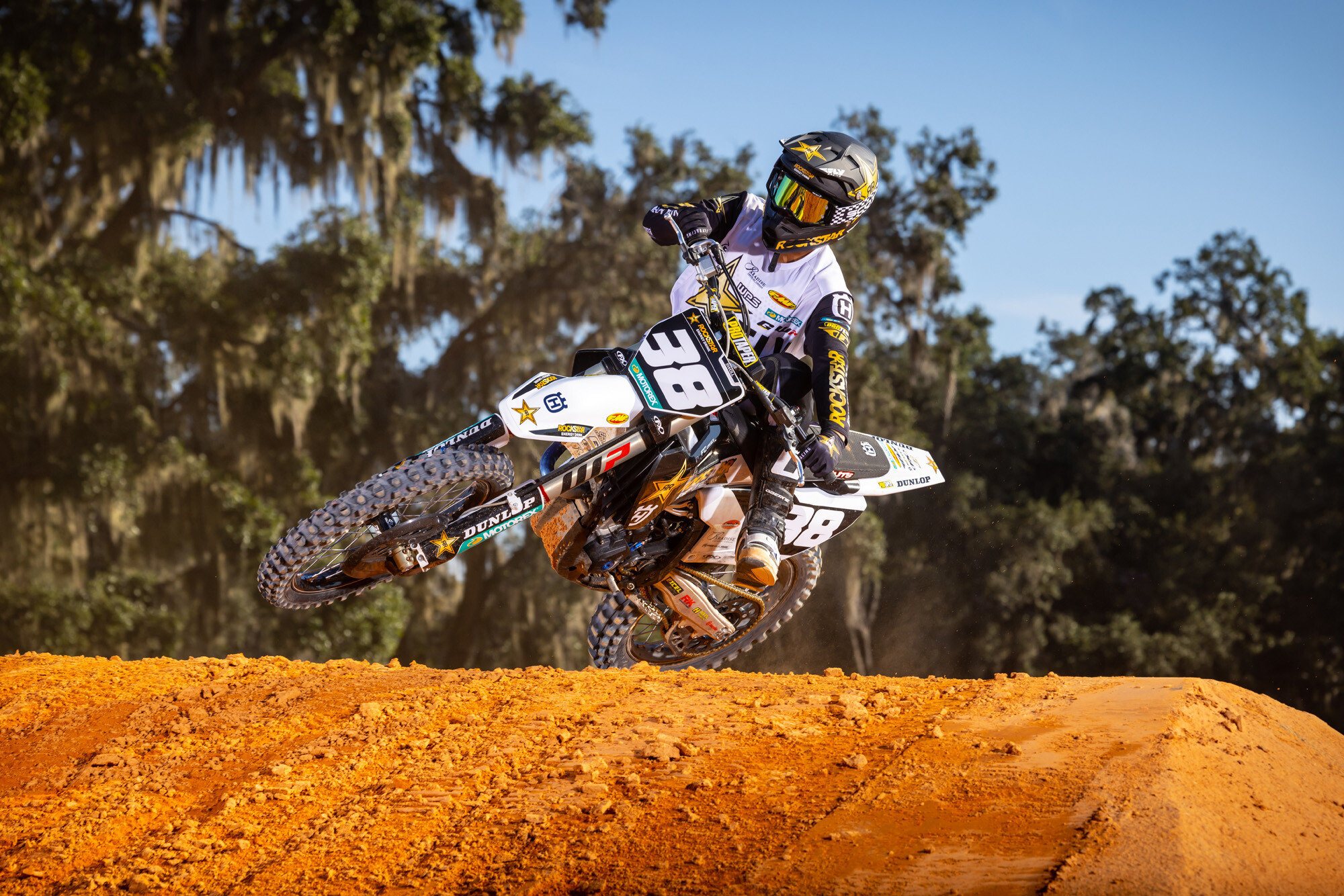 Houston, TX
Houston
Monster Energy AMA Supercross Championship
Unfortunately, we are reporting yet another injury to a 250SX East Region rider with the kickoff to the championship just a week away. Husqvarna has announced Jalek Swoll has underwent successful surgery to repair a broken arm suffered in a practice crash yesterday. Swoll posted on Instagram he suffered a spiral fracture to his humerus (upper arm). There is no timetable on a return to action, but as the 250SX East Region Championship will kick off in Houston, Texas, next Saturday, February 4, Swoll will be sidelined indefinitely.
Earlier this week, 250SX East Region riders Seth Hammaker and Jo Shimoda (both of the Monster Energy/Pro Circuit Kawasaki team) suffered injuries during separate practice crashes and will also be sidelined for the opening few rounds of the championship.
Related: Malcolm Stewart to Miss Anaheim 2 Supercross Following Practice Crash
The following press release is from Husqvarna:
Jalek Swoll Undergoes Successful Arm Surgery
Rockstar Energy Husqvarna Factory Racer Will Miss the Start of 250SX Eastern Series
Rockstar Energy Husqvarna Factory Racing team rider Jalek Swoll has successfully undergone surgery this morning (Saturday) to repair a broken bone in his arm, which he sustained during a practice crash on Friday in Clermont, Florida.
Swoll, who was slated to compete in the 250SX Eastern Regional Championship aboard the FC 250, will miss the opening round next Saturday, February 4 in Houston, Texas. Details of his recovery time have not yet been determined.
The news comes on the heels of another unfortunate announcement from 450SX rider Malcolm Stewart, who also suffered a practice crash earlier this week. Stewart will remain sidelined until further evaluation from doctors. The Rockstar Energy Husqvarna Factory Racing Team wishes both riders a speedy recovery.
Teammates RJ Hampshire and Christian Craig will return to the starting gate today in Anaheim, California for Round 4 of the AMA Supercross Championship.
---
Swoll posted an update on his Instagram this afternoon:
"Spent all of yesterday in the ER and today getting surgery so haven't been able to make an update post. Spiral fractured my humorous yesterday and was lucky enough to get into surgery today. Absolutely heartbroken that I couldn't show all the hard work me @browniemx @aldon104 and @perez_324 were working on truly felt like this year was going to a big one with massive improvements we made but I guess it just wasn't my time thankful for all that support"