ACTIONETIX Releases New Performance Supplement 100% ElectroLYTES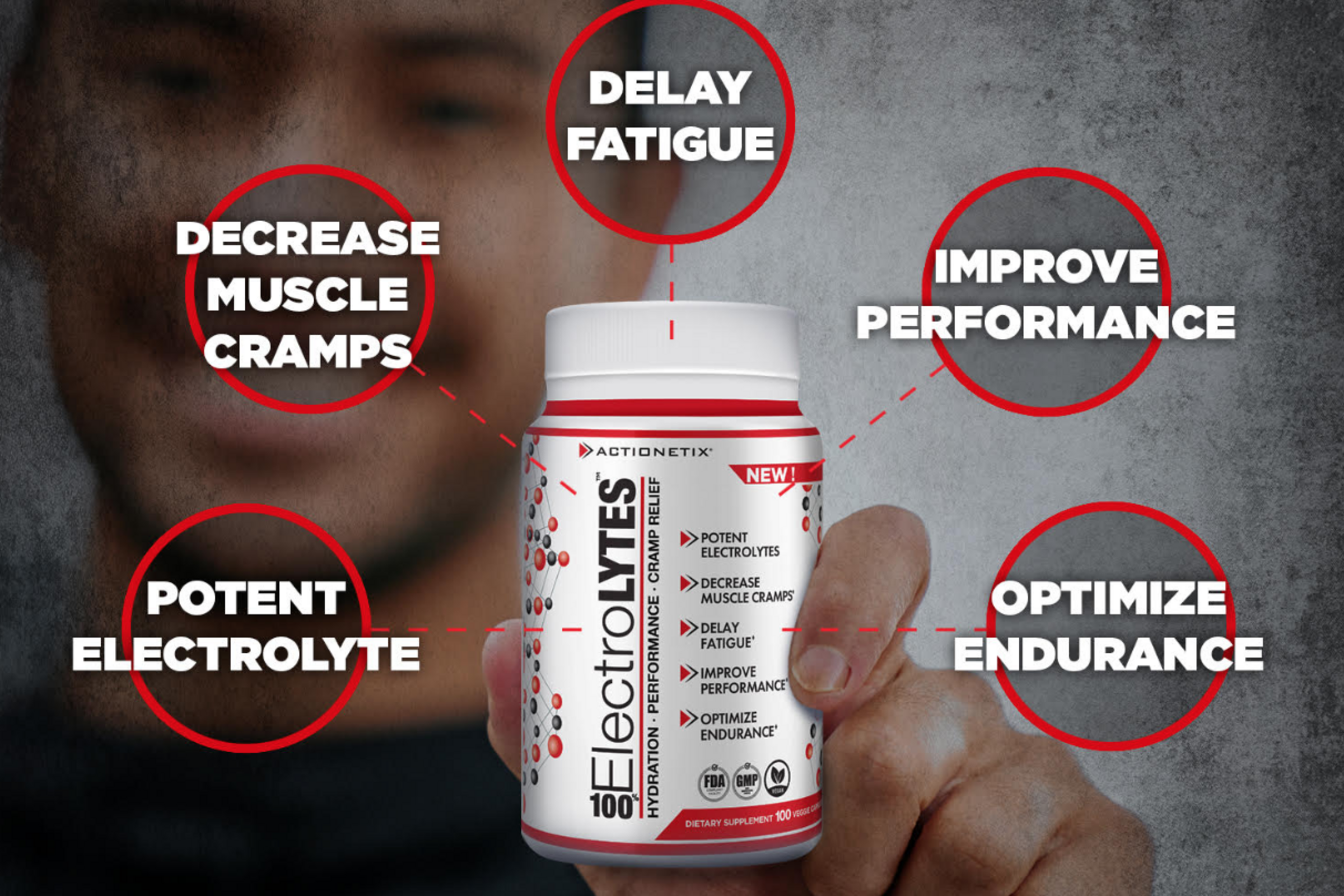 Based in Littleton, Colorado, ACTIONETIX has been making supplements for action sports and endurance athletes since 2010. With the release of New 100% ElectroLYTES, this marks the fourth supplement that has been grown out of the motocross community.
100% ElectroLYTES is a powerful, full potency electrolyte capsule that not only delivers all six electrolytes but provides them in physiologically significant dosages and ratios. Designed to decrease and eliminate muscle cramps, delay exercise fatigue, improve performance, optimize endurance and hydration status, as well as assist in thermal regulation, 100% ElectroLYTES is unmatched in its formula.
Made here in the United States under Current Good Manufacturing Practices (cGMP) in an FDA inspected facility, 100% ElectroLYTES is available in vegetarian capsules and is suitable for all diets including low carb, Keto amongst many others. The gluten free and calorie free formula will not affect blood sugar and like many sugary sports drinks, will not trigger gastric upset that we all know as 'gut rot'.
"This is simply the perfect supplement for the sport of motocross or off road racing," according to Craig Stevenson Founder of ACTIONETIX. "The demands of our sport and how it taxes our electrolyte balance is very unique, and in rare cases even life threatening, this is why we spent countless hours bringing 100% ElectroLYTES to market. We want to focus on improving the performance, safety and enjoyment of athletes across the globe and 100% ElectroLYTES is designed to do just that."
For a limited time, ACTIONETIX is offering a buy 1 get 1 free promotion on their site and on their AMAZON store.
To take advantage of this offer go to: