Motorsports Curated Teams Up with Jett Lawrence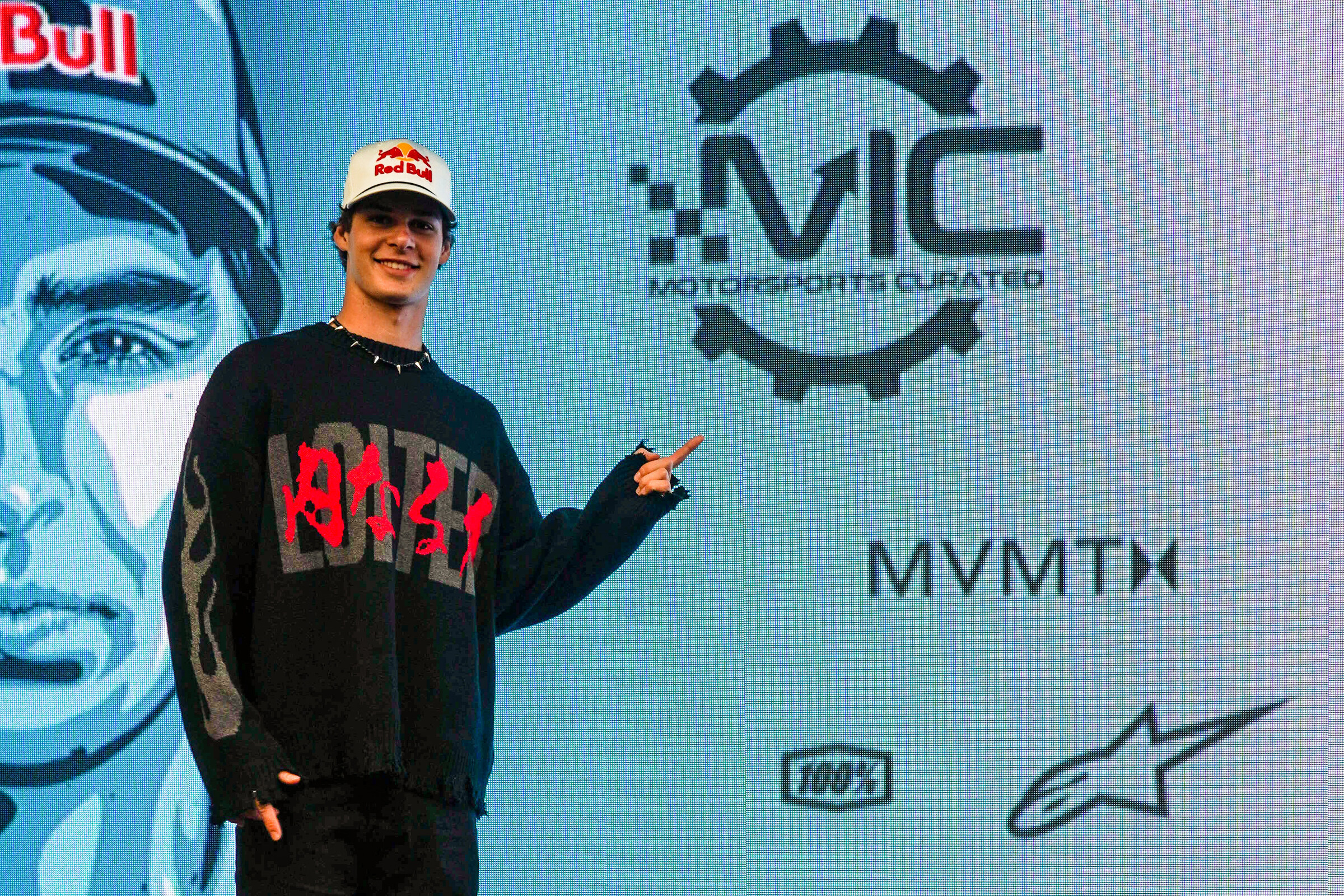 In the last three years, the guys at Motorsports Curated have redefined what moto social media can do. Founded by Albert Garcia and Jon May in May of 2020 with hopes of deepening the connection between fans and riders during a time of extreme disconnection, the company was an immediate hit. The ball started rolling when Jeremy "Twitch" Stenberg partnered with them for a gig; within two years, they'd added clients including Jeremy McGrath, Ricky Carmichael, James Stewart, Eli Tomac, Ryan Villopoto, and the entire Deegan family. Perhaps you've heard of some of them.
What is it that attracted all of those big names so quickly? Well, Garcia and May are very, very good at what they do: bringing awareness, attention, and interest to people and brands in the motorsports space. Their famous giveaways have garnered plenty of online attention, and they've found exciting new ways to get the word out about companies large and small.
Up next for Motorsports Curated is an exciting collaboration with for 2023, as they've signed on as one of Jettson's official sponsors for the full year. And as you'd expect from Lawerence, they've got lots of fun events and surprises in store for the season (including the pre-Anaheim press conference the Lawrence brothers held with Daniel Blair and Phil Nicoletti). Jettson donuts, anyone?
Other plans for 2023 include Lawrence popping up for signing events, some fun in-person giveaways—including some clever "micro-giveaways" of limited-edition Jett gear—as well as finding new and fun ways to give back to the community and bring some different brands together in exciting new ways.
Motorsports Curated is striving to be a part of the moto community in many different ways. Growing riders' and brands' socials gets them a bigger online presence, which in turn brings in more and larger sponsorship opportunities. They've succeeded tremendously so far and are still just getting started.
Also coming up in 2023, Motorsports Curated will be running at least ten giveaways and coordinating some fun new activities within the industry with people like Lawrence and Colby Raha.
To reach out to Motorsports Curated for social growth, branding opportunities, and many more services as part of their expansion, feel free to contact albert@motorsportscurated.com, or you can visit them online at motorsportscurated.com.
Coming up on January 17, they'll be launching their giveaway with Jason Anderson! Stay tuned for details about how to enter, or follow them on Instagram for the latest updates.