THOR, Aaron Plessinger Agree to Multi-Year Extension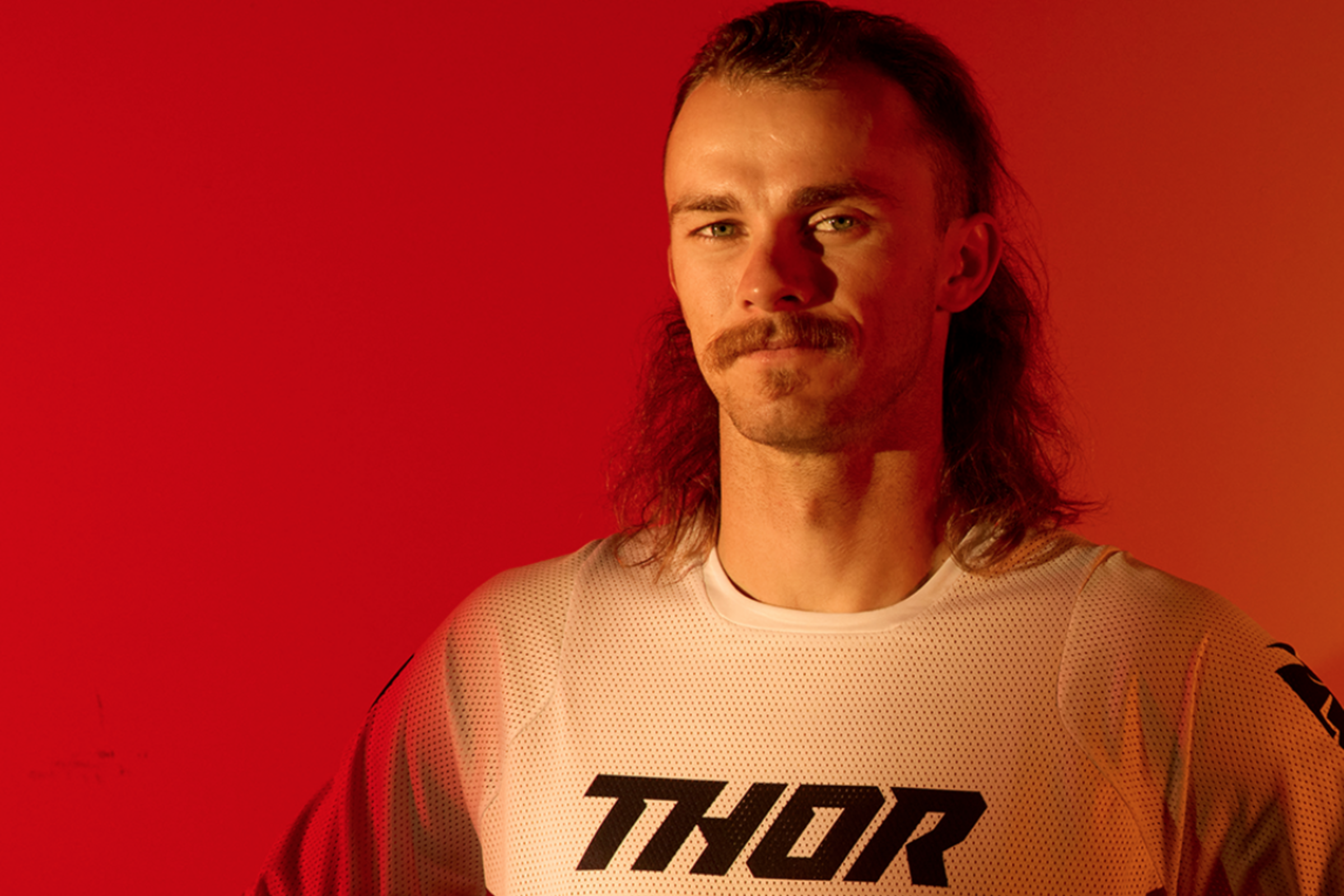 Anaheim, CA
Anaheim 1 (A1)
Monster Energy AMA Supercross Championship
Poway, California—THOR is thrilled to announce a multi-year extension with elite factory racer Aaron Plessinger as he enters the 2022 Supercross and Outdoor Motocross season, aboard a new bike and backed by a new team. Headed into his seventh year with the brand, Aaron has consistently represented THOR racewear in a positive and professional manner. THOR is excited to continue this multi-year relationship with Plessinger, utilizing his adept riding abilities, and valuable input to enhance THOR's premium product line.
Aaron is headed into the 2022 Supercross season aboard a new machine that's backed by the Red Bull KTM Factory Racing team. Aaron will be under the same tent as teammate and THOR athlete, Cooper Webb. Plessinger, a THOR athlete since 2016, is a fan favorite for his distinct style on the track and All-American attitude off the track.
Plessinger enjoyed a successful 250 career with THOR MX winning the West Coast 250 Supercross Championship as well as the 250 Pro Motocross title in 2018. That success and support propelled Plessinger into his 450 career in 2019 where he bagged numerous top-10 finishes along with one career top-five and now has his sights set on the 2022 SX season.
The 2022 AMA Supercross Championship kicks off on Saturday, January 8 in Anaheim, California where we hope to see Plessinger at the top of the 450 class, sporting his signature hairstyle and refusing to hold back as "America's Mascot". Get ready to witness Aaron firing up the crowd with the loud roars from his factory 450 engine and his long luscious locks flowing from out the back of his helmet.