$50K Pro Purse at the WTP Motorsports Best Whip Pro Invitational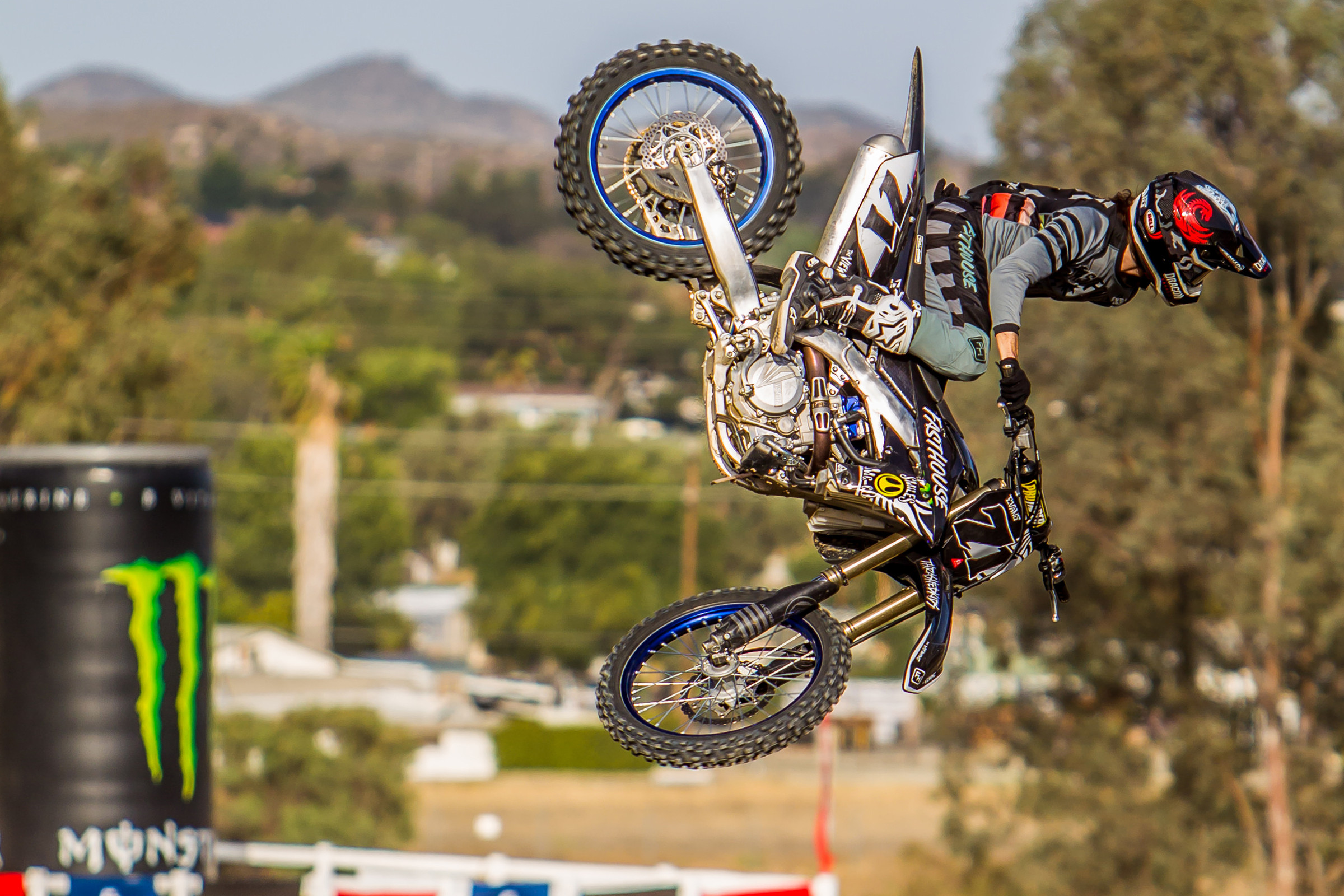 The WTP Motorsports Best Whip Pro Invitational, being held at Perris Auto Speedway on October 9, was born out of pure love of moto. Not long ago, DSC Construction, Extreme Recycling, and Monarch Heavyhaul got together to sponsor the TPJ Fly Racing team for 10 years. Strong believers in the privateer aspect of outdoor motocross and supercross, they try to help privateers as much as they can, also supporting individual riders on the side.
An annual ride day hosted by DSC Construction every year got a bit of a twist last year when retired SX racer Broc Shoemaker mentioned possibly having a whip contest, both to give guys like himself a platform to compete without an X Games invitation and to judge where he was, competition-wise, in the whip game. With almost no promotion or advertisement, the event was a success. DSC Construction, Extreme Recycling, and Monarch Heavyhaul banded together—adding Shoemaker as the athlete manager and Ryan Ritter as the acting marketing director—and WTP Motorsports was formed.
The idea behind WTP Motorsports is to give motorcycle riders another avenue to make a living outside of professional supercross or motocross. With a lot more new ideas in mind, WTP hopes to make a real impact on the sport in the near future.
The WTP Motorsports Best Whip Pro Invitational features a $50,000 pro purse, set to be contested by Genki Watanabe, Colby Raha, Cole Seely, Gordon Keck, and more. An outlaw show prior to the event will feature Harley-Davison riders doing stunts, and plans are in place for a kids' Stacyc race. The Best Whip event will utilize a bracket system; after the heats, Kelana Humphrey, Tom Parsons, and Robbie Maddison will do a few jumps for the fans as well. The winner will take home $20K, second $10K, third $5K, and every rider will make over $1,000 just to show up.
Check out the recap video below on Jeremy "Twitch" Stenbergs' Youtube from the DSC Best Whip Contest earlier this year.
Warning: Strong language and explicit content used in this video.
The hope is that the Pro Invitational will expand to a series for 2022 with three to five events—and not just on the West Coast—with even bigger purses and bigger events.
Be sure to give WTP Motorsports a follow on Instagram to stay up to date on event details. Tickets for the WTP Motorsports Best Whip Pro Invitational can be purchased below: