New Berlin, NY
Unadilla
Lucas Oil AMA Pro Motocross Championship
Ken Roczen lost the Monster Energy Supercross Championship to Cooper Webb by 35 points, but he currently leads Webb by 97 points in Lucas Oil Pro Motocross. Roczen trails Dylan Ferrandis by 39 points in Pro Motocross, but beat him by him by 116 points in supercross. Roczen and Justin Barcia are the only 450 riders this year to have won races in both supercross and motocross. On balance, through all the series, dates, locations and terrain, the numbers say Roczen has been the best overall rider in 2021.
Doesn't feel that way, right? Everyone knows the look of a champion and Webb's repeated soul crushing late-race runs against Roczen really left a mark. For as much praise as Webb garnered for showing heart and grit, Roczen took just as much grief, perhaps even more, for not sealing the deal on race wins. The "Webb is in Roczen's head" talk circulated weekly.
If you're Roczen, it would be nice to lash back out and mention that he has Webb covered outdoors, but he knows that's not going to play well. After the public beating he took regarding Webb during supercross, it would probably be nice to shout from the mountain tops how far the tables have turned. He can't do that. In fact, if he ends up second to Ferrandis, Ken will have to instead discuss another championship where he came up short. Further, Roczen simply draws more attention than most riders, be it from fans, media, lovers and haters. It elevates the successes and the failures.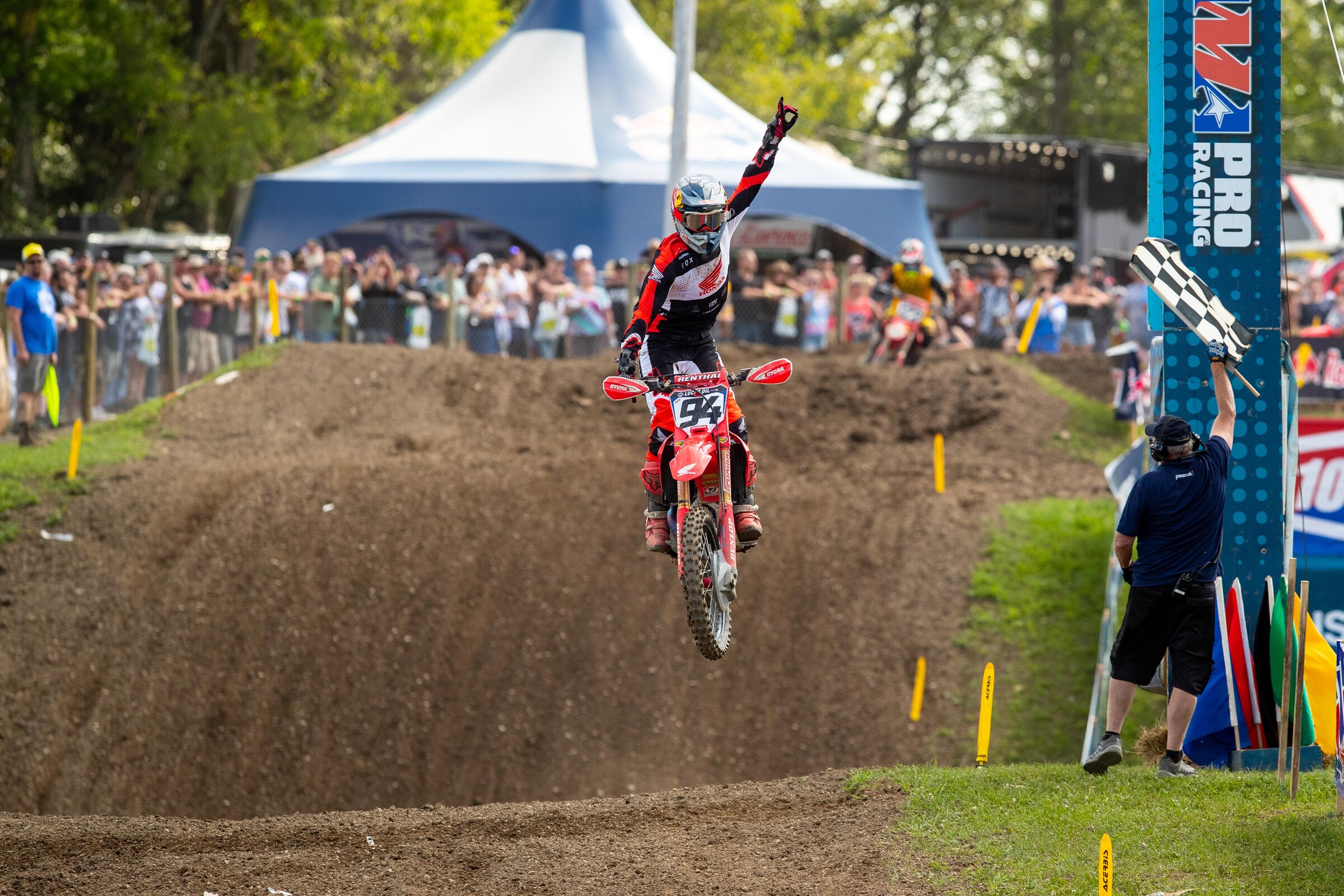 He was asked about getting so much attention during the post-race press conference at Unadilla.
"You always try to tune all that out," says Roczen, who then dropped a mild reference to his overall success this year, without naming names. "It seems like I always have a lot of eyes on me, and probably even more so away from the media, people forget that between supercross and outdoors I'm one of the most consistent guys out there."
Yup, combine both together and Roczen could be a champion this year, but such an award no longer exists (there was a brief run in the early 1980s with an additional Grand National Champion).
"I may not have gotten the championship so far, but my bad weekends, unfortunately, like Millville was a little out of my control, and Washougal, they're always just really bad," Roczen continued. "I need to eliminate that to get a championship. It seems like there's always a lot of eyes on me and a lot of fingers pointed but in the end, I'm always out there doing my best and when things line up, sometimes we have a day like today and sometimes we just don't."
Unadilla was one of those days, as Roczen went 1-1 in dominant fashion. It was a reminder of his skills and talent, but unfortunately those highs only make the lows stand out even more.
If the old AMA Grand National Championship were handed out, which combined points in both supercross and motocross, Roczen's 2021 season would look a lot better. That's legit, too, because the likes of Ferrandis, Webb and even Eli Tomac have made it through the season mostly healthy. In some years, a combined title would simply go the only top rider to attend all 29 rounds without injury. In Roczen's case, he's simply performed better than many of his peers who have also attended all the races, including (so far) out pacing his long-running rival Tomac.
At the moment, Roczen faces the daunting task of running Ferrandis down. The 39-point deficit, half of which could easily have been wiped out if he didn't have that first-turn crash at Millville, will be hard to overcome. It's the kind of standard what-if that clouds each Roczen title attempt since 2017, when he joined Honda. The pieces are there, but it never comes together.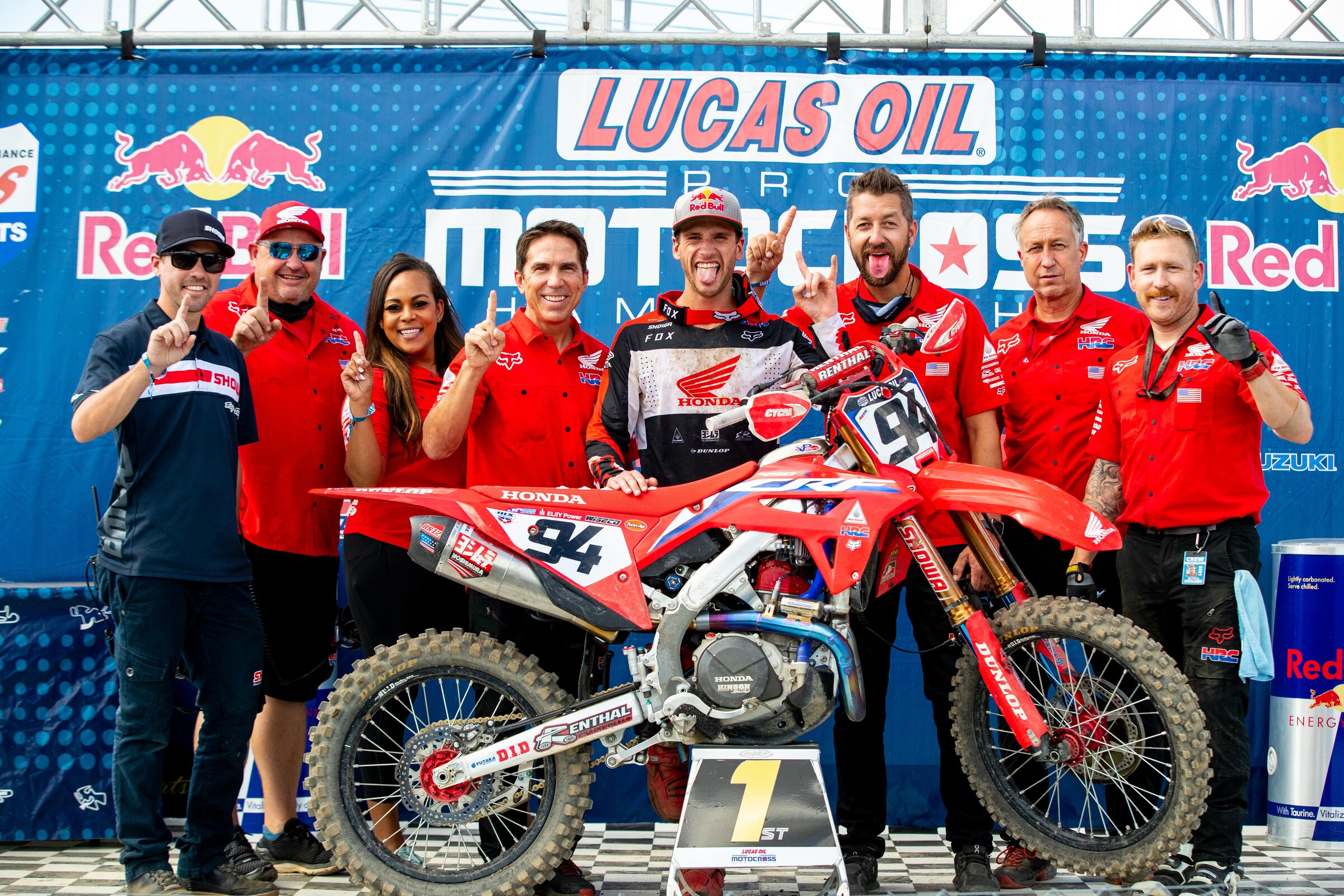 Honda knows this, too. The brand has not won an AMA 450 Championship since 2004, and since then five other manufacturers have held the number one plate. That includes two championships on two other brands (KTM and Suzuki) for Roczen himself. Teams try to keep the pressure off of their athletes, but when I asked Honda HRC team manager Erik Kehoe if he felt this mounting pressure to finally bag a 450 number-one plate, he didn't hesitate.
"I'm going to give you a simple answer: yes, yes and yes," said Kehoe in a call last week. "We meet with Japan every Monday. I have a running joke, I call it the cause of defeat. What is the cause of defeat? We analyze stuff, and we do look at things that don't go our way or when things slip away. We look at every scenario to think of where we can do better.
"I always say, our job is to keep calm around our guys," he continued. "We know that our guys perform better with a calm atmosphere around them so they can focus on what they need to do. But we do feel that pressure, and every one of our guys feels it, too. We take this very seriously."
Honda and Roczen know that a good season with second-place rankings in both supercross and motocross will not solve the problem. A title together would change the picture dramatically.
So, the task of reeling 40 points on Ferrandis begins, while also keeping Tomac, 23 points back in third, at bay. Budds Creek looms next.
"Budds Creek is a little bit of a special place for me, I won the championship back in 2016," says Roczen. "I like going there. Of course that was a while ago now. I also went there for the Motocross of Nations in 2007, I wasn't racing but I came with Team Germany. I look forward to going there, and I've raced good there before so that's a plus."
At this point, the squad needs all the pluses it can get, in hopes of finally getting the one that usually gets away.