This was not a Fun Flithy Friday. Our man Phil Nicoletti is even more bummed and depressed than usual after a series of first-turn crashes have left him with a hurtin' noggin' and a sore shoulder. Also, his best buddy Alex Martin went down in Colorado with a broken arm.
Can't believe we're asking for this, but maybe you could help cheer Phil up? Send your questions to phil@racerxonline.com. Try to keep it fun. Nothing else in Phil's life is.
Phil,
Um, I know you're usually pissed off at the world so I'm sure you've got some gems for us after these first two rounds. So how has your return to racing gone? Are you gonna be back for High Point and the rest?

Rich
Rich,
I haven't been in a good place. The start of the season obviously hasn't been dialed to say the least. It's hard when you can't even get a chance to battle or compete in the motos. Obviously it's pretty clear by the results you can see how the return has gone. Pretty shitty. I'm planning to make it back for High Point. I'll know more next week.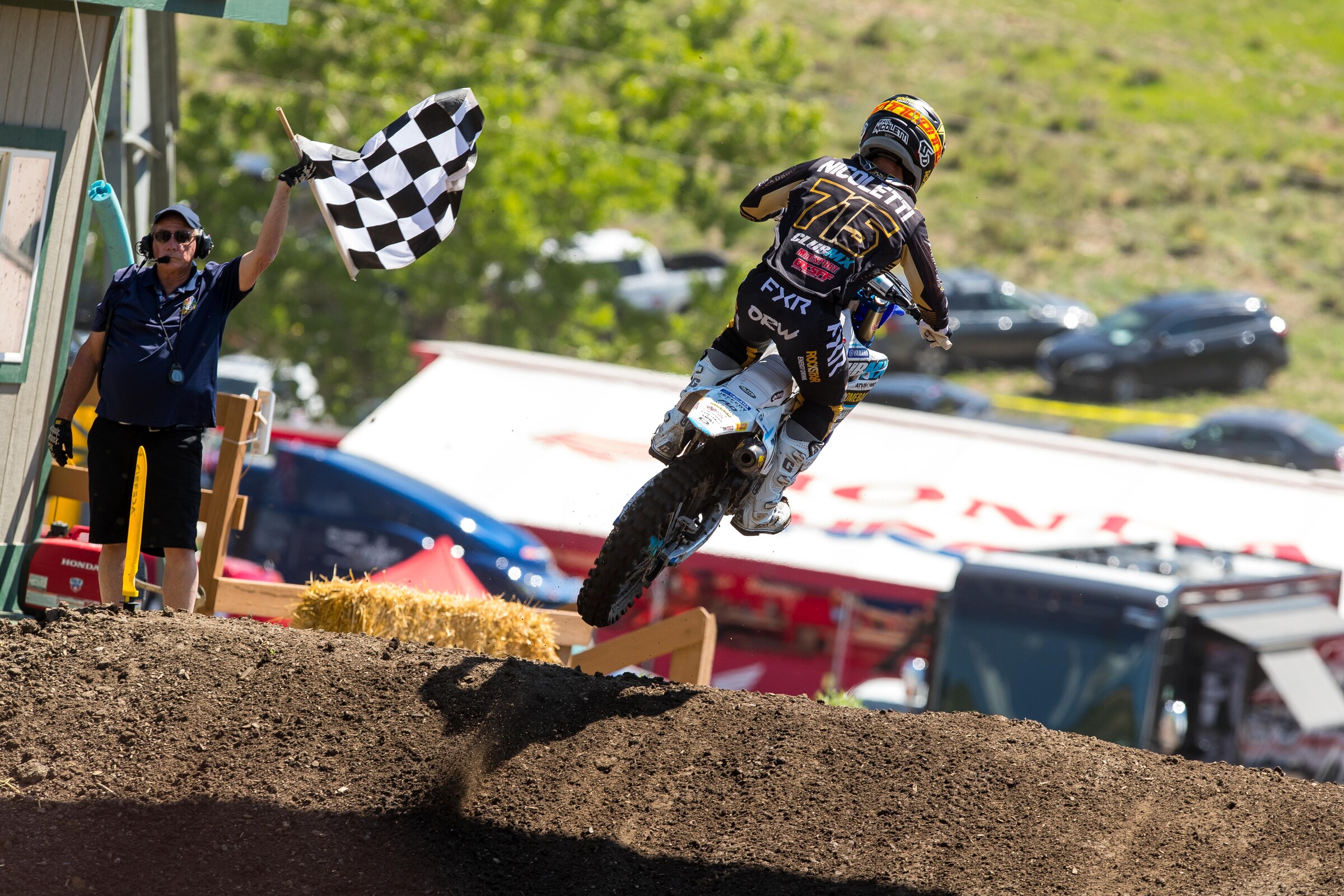 Phil,
I haven't even seen you on TV at all at these first two races. Is this Weege's fault? Usually anything bad about TV is on him. Anyway, I know you got jacked up this weekend, and you were in a first turn crash at Pala, too. But how was the riding besides that? Who were you battling with anyone? Who have you been banging bars with?

Privateer Warrior
Privateer Warrior,
Man, it has been a bummer. I blame Weege for not showing the first corner pile ups close up. 3 motos this year for me, and 2 of 3 I've been on the ground. Thunder Valley's first corner hurt pretty bad. I haven't had any battles with anyone. I literally rode the first moto all by myself, until 4 laps to go when I threw it away. Only thing I've been battling with is the soil at Pala and Colorado, and I've been losing every time.
Phil,
Wait so both Troll Brothers get hurt and you in the same weekend? What have the conversations been like this week? Have you looked in the mirror and given a throat slit gesture to yourself?

Troll Fan
Troll Fan,
It was been pretty depressing conversations for the first few days from me. Alex was obviously in a way shittier situation, but he had Dilaudid to help with his depression. Google it, kids. He was in Never Never Land. Not the way any of us wanted to start or finish. It's been a terrible start.

Sorry for the sort answers folks. Not much to say. Trying to get back on track.