It's another Fun Filthy Friday! Here's this week's Q & A with our resident expert in all things, Phil Nicoletti. Phil is back to racing! He went 19-22 at the Lucas Oil Pro Motocross opener at Fox Raceway last weekend and, as you can guess, he was stoked! Super pumped!
Phil is still handling questions for us all summer. We hope.
Send your questions to phil@racerxonline.com.
Phil!
We all know you love California. The Golden State! Where did you stay and what are you doing out there last week? Have you ever had your own place out there or have you been crashing on couches for the last decade whenever you need to head west?
Gavin Oldsom
Gavin,
I always tried to spend as little time as possible here. Place is a shitbox. Other than mountain biking up to the main divide, there isn't much good. I actually spent quite a few seasons out there lasting between two or three months. Longest I've stayed was in 2016 with Troll [Alex Martin] and Jerma [Jeremy Martin] for six months. Lived in Elsinore, and honestly was a blast. Jerma was training with O'Show [Johnny O'Mara] and Alex and I just tagged along. Lived with Weston Peick for one SX season in our JGR days. Another year I lived in Newport right off the beach, when Suzuki and JGR had me switch coasts last minute (they paid for it, not me lol). The one that will surprise people the most is that I actually lived in Victorville with the Alessis in 2010. That's right! To be honest it, it wasn't that bad. Ran a privateer effort, with Terry Varner as my mechanic, KTM factory services, out of a sprinter and it was dialed. Varner made it fun as hell for me. This now reminds me that I have spent a shit ton of time here. FML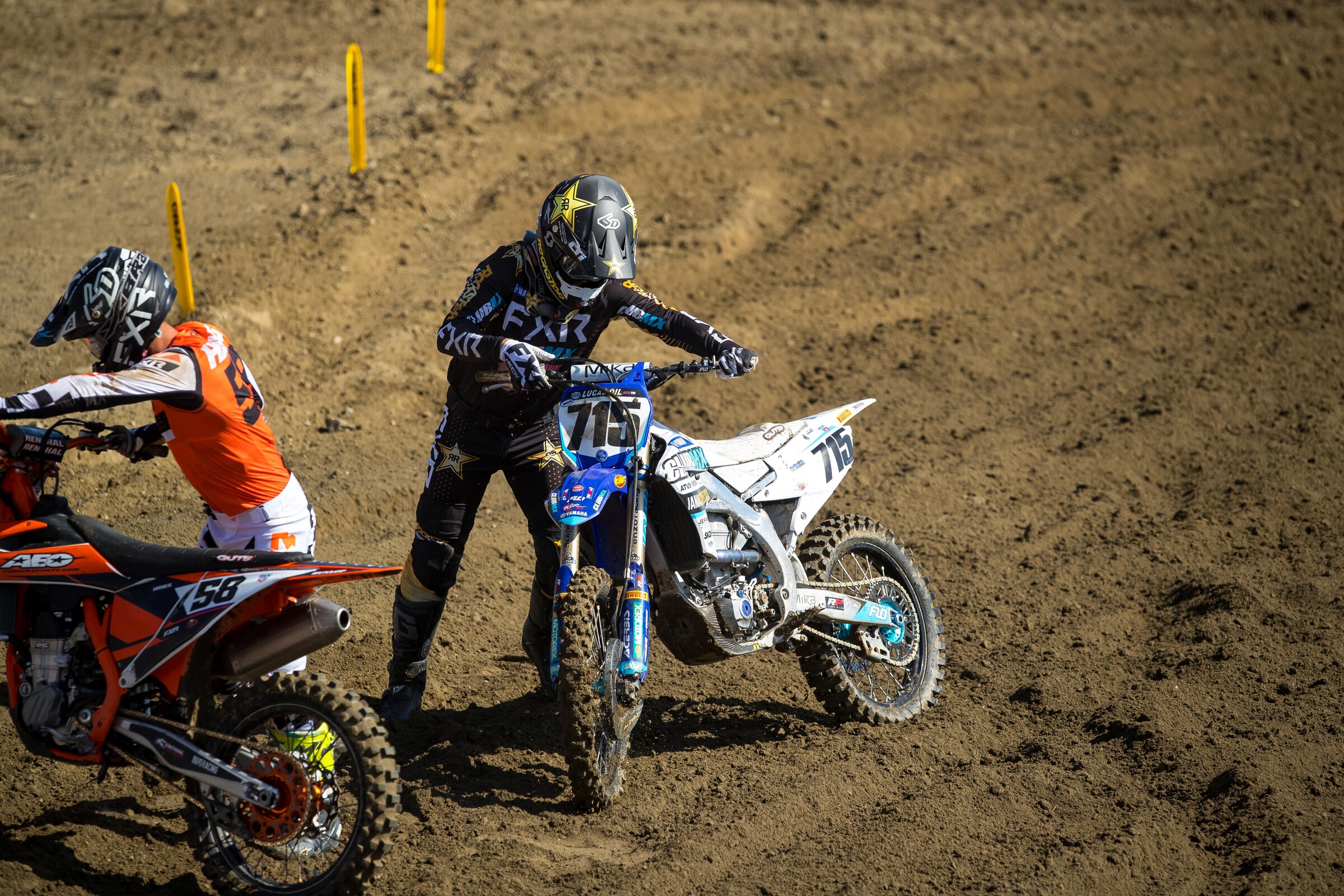 Phil,
So, you rode the media day on Tuesday? How was that? And, in advance of the answer I'm expecting, how do you not let a shitty Tuesday mess with your head for Saturday? Good luck this weekend, we will be pulling for you!
MadMan
Madman,
Yeah I had referenced Pala's media day to being like Erzberg. After my first lap, I was thinking, why did I come early for this? I tried to be positive, I really did. I guess the track was closed for two weeks, so it could get revamped. I haven't rode there since 2018, so I was actually pumped to check it out. After the first hill climb in the back, fighting for my life to get up looking like Fred Flintstone paddling my way up, I thought to myself "this ain't the spec" lol. But it was still good to check it out, and see the layout of course. Pala's dirt is actually really, really good when it's done right. That's the key.
It was cool I got to ride Erzberg yesterday. Can check that off my bucket list.

— Phillip Nicoletti (@filthyphil__) May 26, 2021
Filthy
When you're watching other guys ride, like you've probably done preseason and then again this week, and you see someone do something big or cool or fast, does that get your own creative juices flowing, or does it just make you shake your head? I would imagine riders can learn from one another but at the same time maybe it sucks to see someone do something that you know would be hard to replicate.
It's always badass to see what other guys are doing. It doesn't even have to be elite level guys, that make me think "wow that was badass." Kids at ClubMX show me different ways to do stuff. Must of the stuff that kids do on dirt bikes nowadays is mind blowing to me. I don't have the skill some of the kids have, so I always get a bit jealous. I try and learn lines, jumping bumps, etc. from everyone. But I try and take the preseason videos with a grain of salt with some of the pro guys. Ninety percent of them make it look like they would take down JS7 and RC on their best day.