It's a Fun Filthy Friday! Here's this week's Q & A with our resident expert in all things, Phil Nicoletti. Someday Phil might actually announce his official plans to race the Lucas Oil AMA Pro Motocross Championship this summer. For now, we have your questions and Phil's answers. Send your questions to phil@racerxonline.com.
Dearest Phil, I would like to go back to that little "incident" you had with Mike Alessi at one of the Canadian nationals.
You remember that, right ? He gave you a little love tap and you fell over. Then you were screaming expletives and had your finger in his face.
Phil, it's called MOTOCROSS RACING! I think you owe Mr. Mike a very warm-hearted apology. Aye?
Yours truly,
BA Nelson
BA Nelson,
BA must stand for "Bad Ass" because that's a badass question. I don't owe Mike an apology. We both apologized a long time ago to each other and to the fans. So I'm not sure what you're trying to get at Badass Nelson. Two weeks after our incident we raced, he won, and I gave him thumbs up. A week later, I won, and we shook hands. But for the record, It was more than a "love tap" and I didn't crash. Helluva save I might say. You might have "bad ass" in your name, but we'd probably have to scrape you up off the ground if that was you though. I'm not bummed. I chalk it up to an epic memory, a good battle. We were going for it that year, but in the end Mike and I both lost to Colton Facciotti anyway so there's no winning in losing. That's what makes racing bad ass.
Phil,
Let's say you were racing supercross this year and had to do these residencies in Houston, Indy, Dallas, whatever. You're in the city for like 10 days. What would you do between races and who would you have beaten up to cure the boredom?
10 Day Tom
Tom,
I think the longer stays are a nice change of pace. Yea, I'm sure it's an inconvenience because you're out of your routine and don't have your normal necessities, but at the same time you're not flying in on a Friday, and flying out at the ass crack of dawn Sunday morning. You can actually enjoy the cities you visit for a change, instead of the just seeing the inside of the stadium and the hotel. Airbnb would be the way to go for me, that way I had a proper kitchen so I can cook my own stuff. Eating out every meal gets OLD. But I think staying would change the vibe a bit more, make it seems like a mini vacation versus just a two day trip. I don't know if I would have beaten up anyone. Most of my time would be spent Troll Daddy (Alex Martin) or Lucas Mirtl (my agent). Making fun of Troll is good for him, keeps him grounded. Lucas also owes me about 1,000 dinners for all the commission he's made off me, so I'd be saving a lot of money per diem.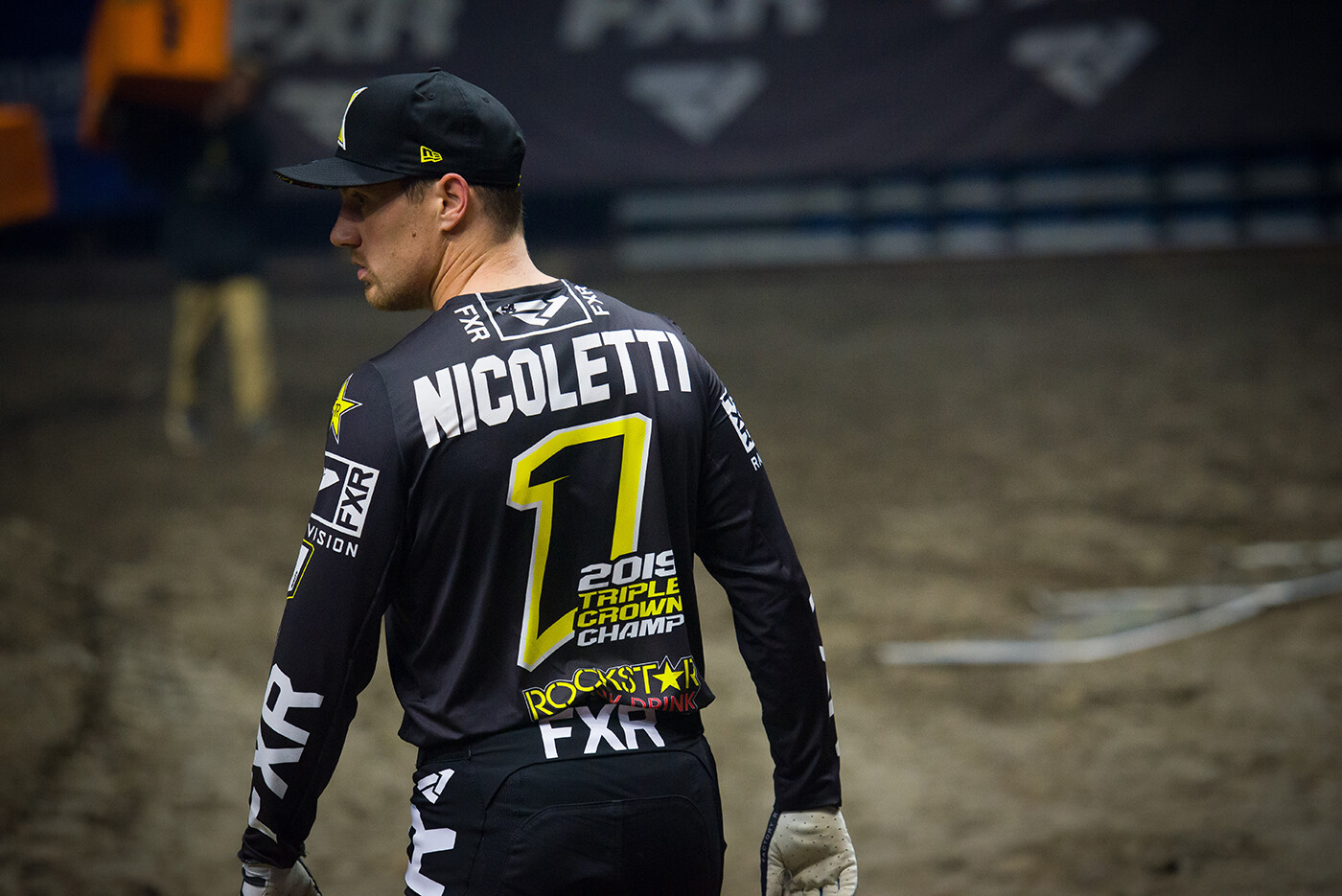 Hello Phil,
I read a couple of times in the past from some of our esteemed moto journalists who said that you referred to Supercross as Deathcross. My question is, in say 1,000 years or maybe 2,000 years when archeologists (or maybe little green men) are digging up remnants or figuring out how to play back video from the 21st century, will they watch in aghast as crowds in large stadiums cheer on "contestants" at death defying spectacles of competition on two wheeled internal combustion machines? Will they be as freaked out of that as much as our civilization is about Gladiators in the Roman arenas fighting to the death for the sole enjoyment of the crowds? Did those gladiators train as hard as today's supercross heroes? I suspect even the Christians fighting the lions didn't train quite as much. Can we start referring to supercross riders as gladiators?
PS Even though I'm living in a wheelchair now due to a motocross accident I still tune in every Saturday evening (and Tuesday) to watch in adulation and cheer on my favorite gladiators!
PSS Which Supercross rider gets the nickname Sparticus?
I can't think of a good nickname for myself so I'll just go with Steve.
Steve
Steve,
Buddy, pal......I'd hardly call supercross guys gladiators lol. Some of these dudes are scared of their own shadow. Not in a bad way, they just don't have a mean bone in their body. A gladiator is a man's man walking around with a sword, ripping on a chariot, filleting dudes open. I don't think wearing skinny jeans with premade holes and riding a scooter with a mask on down to track walk is quite comparable. That's my personal opinion. I know deathcross is gnarly, but I'm pretty sure everyone would rather endo off a SX triple than get in an arena with gladiators and lions with zero percent survival rate. Hey, some riders might feel like they've been thrown to the lions, but the difference is they've never actually been thrown to the lions.