Once again Phil Nicoletti is here to answer your questions. Do you need advice on something regarding life, love, or racing? Phil has superb advice on all of these topics and many more.
He'll also be back racing this summer in the Lucas Oil AMA Pro Motocross Championship, but who really cares about that? Phil is here for you. Send your questions to phil@racerxonline.com.
Who is more annoying Mathis or Weege?!?!! Asking for a friend...🤣🤣
Josh Brewer
[Editor's note: he will now go by Steve Mathis, thank you, Josh!]
Josh,
I'm gonna be honest. They are both equally annoying. It just depends what topic you get one or the other on. Matthes on politics or Weege spending money. They are both good debaters, so you have to have your hands ready to throw a punch back. But they are pretty good for half assed journalists. Unless they are talking shit on me, which seems quite often. Then they suck!
Phil, what's your favorite trick besides the backflip, which I'm sure you can do really well.
Tyler Cooper
Tyler,
Let me lay out some facts for you.
I don't even know what 90 percent of the tricks are called anymore.
Do I look like a guy that knows how to do tricks? Never practiced that stuff a day in my life. I can hardly whip. The shit those guys pull off is mind blowing.
I believe the bike should be upright and straight, with both hands on the handlebars and feet on the foot pegs. If you see me not doing one of those, something bad is happening and send help.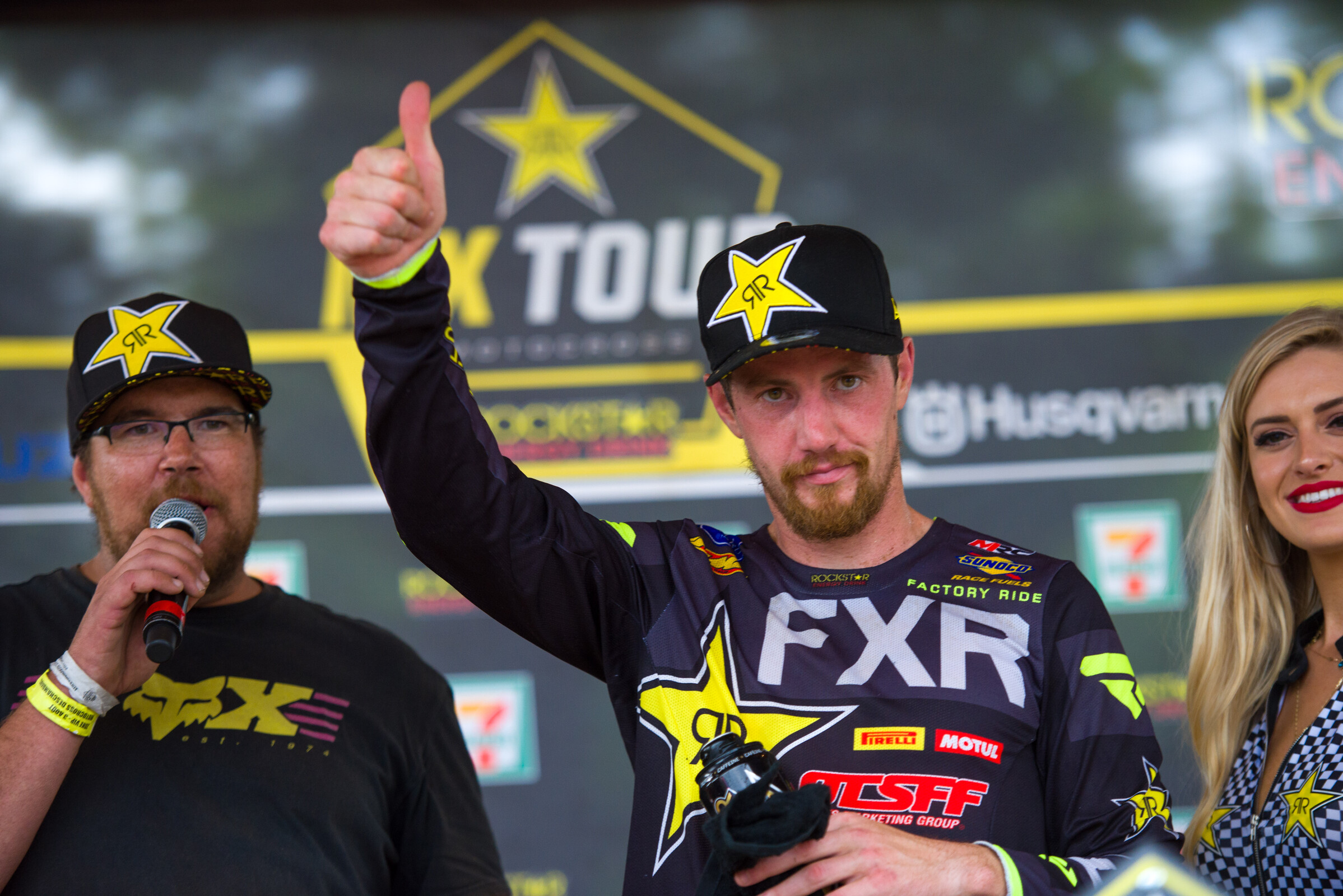 Phil,
Do you like two-smokes? What kind of experience do you have riding them? What's your favorite bike of all time, not including the one you're on now. Don't be biased!
Ricky Moroge
Ricky,
Man, I loved two strokes. When I was in my teens, 2002 to 2005, four strokes were just really coming into play. So that was the new thing. I couldn't wait to get off my CR125/CR250 and move to a CRF250/CRF450.
At that time, it wasn't anything more than wanting to hear a different sound when I was riding. I always heard a two-stroke revving, and I wanted to float some valves instead. But nowadays, people miss the sound of 125's piercing through the air.
My personal favorite was in 2005, I had a CR125 built by JMS. She was badddd. I never got to showcase it that year in Schoolboy at Loretta's due to a broken femur. I regret selling that bike to this day.