Once again Phil Nicoletti is here to answer your questions. Do you need advice on something regarding life, love or racing? Phil has superb advice on all of these topics and many more.
He'll also be back racing this summer in the Lucas Oil AMA Pro Motocross Championship, but who really cares about that? Phil is here for you. Send your questions to phil@racerxonline.com.
Hello Sir. Congrats on the new gig. I'm curious on your thoughts of kids coming off 85's. Do the kids that ride 125's wide open for a few years ride better in the long run than the kids jumping to a 250F in one year? Thanks for your time.
Mike Golden
Mr. Golden,
I'm a big believer in having kids ride a 125 before a 250F. It's a touchy subject. Ages 13 through 16 are milestones for kids, both physically and mentally. I grew up in era where you spent those years in Schoolboy 12-15 Stock/Mod and we rode 125's for at least a year. It helped us get used to the bigger chassis and wheels, without the full weight of a 250F. We still rode 250F's, but the main priority was the 125. I don't like seeing kids at 13-14 years of age, weighing 125 lbs, standing 5'3" riding a 250F. I don't think mentally or physically they are ready for the power. I also don't feel like they fully understand the consequences of cartwheeling and having the added weight of a 250f tagging them vs a 125. Obviously, EVERY kid develops differently. By no means is there a perfect solution.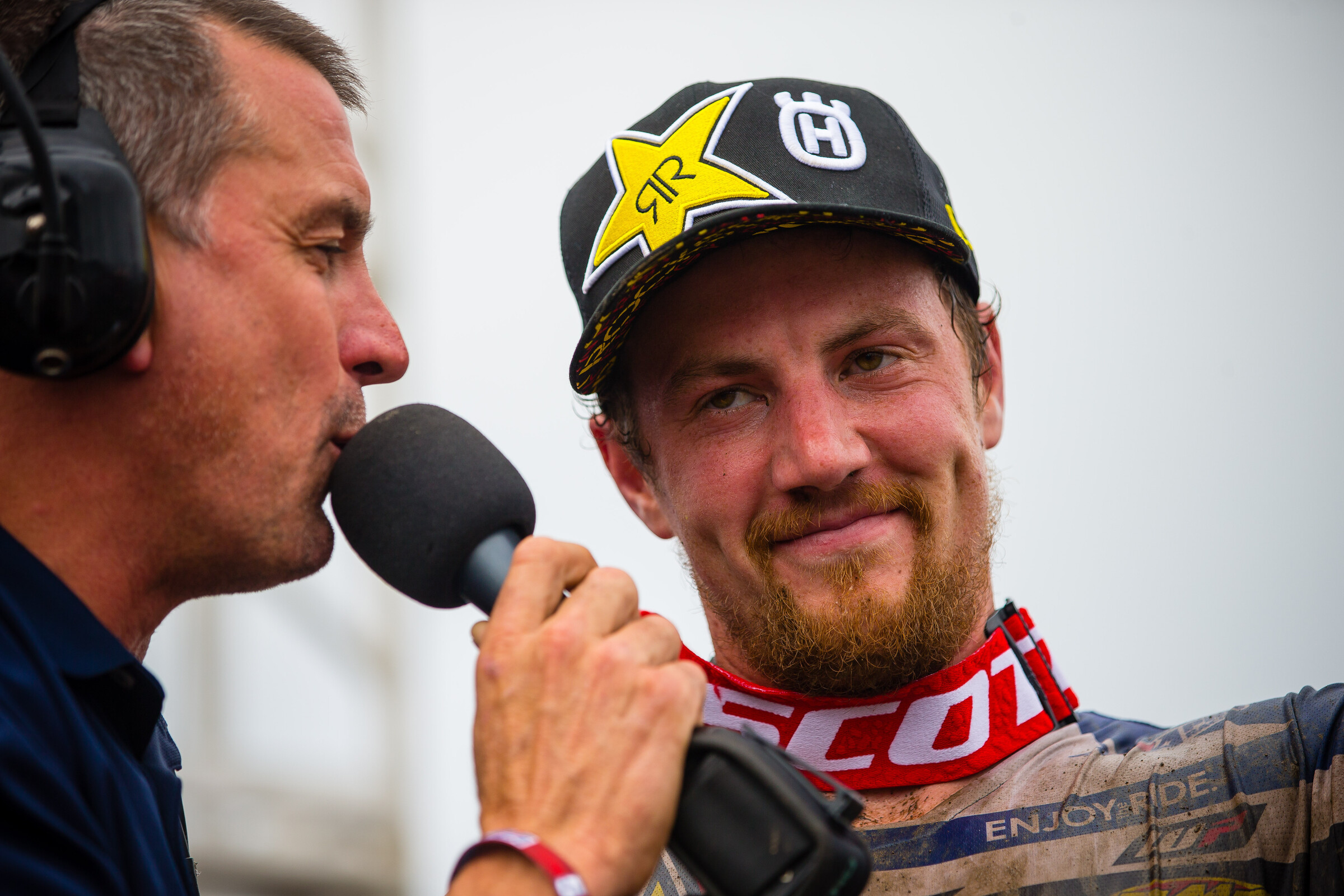 Good evening Phil, I hope you are well. I have what some may consider a complicated question. However if there is anyone that can answer this, it's you. Anyway, I want to learn to ride a motorcycle. I've only ridden on the back but never piloted. I'm in my 30s, about 190 pounds, I've been around the sport all my life and now I want to learn how to ride. I'm happy to start out simple on a 125 if that's what you suggest. However, I'm happy to go bigger on a 250F or 450. What would be the first steps I need to learn to ride safely? Oh yeah, I forgot to mention this and I think it may change how you answer the question: I'm completely blind. I know that may seem a bit odd. However, my end goal is because I can't see you or anyone scrub a triple, I want to feel what it's like to do this. Anyway, I'm really counting on you to help me here. I appreciate it Phil
Brian Spencer
Hey Brian,
Mate.... I'm going to be honest here. I don't think I can help. Only time I'm blind is in the off-season some nights or after Vegas SX at the after party. I'm also pretty sure some of the riders in the 450 LCQ are blind, and for some reason some of those guys have said the same about me. Sometimes I just see red in those races. Anyway, I've heard that when you lose one of your primary senses, your other senses become more acute. But I don't see how your smell or taste is going to help guide you riding a dirt bike! Plus, this might not even help you. I can see just fine and can hardly scrub, so just because you get on a bike doesn't mean you'll learn to throw it sideways on a triple. Look, you can ask anyone who raced me in one of those LCQs: I don't think I'm in the position to be guiding a blind fella off a jump. Sorry, Brian.
Dearest Phil,
I have followed your career for many moons and one thing I've always admired about you is your honesty. So answer me this: how do you like your hot dog? Slaw? Just mustard? Plain? Inquiring minds want to know.


Sincerely,
 Vurb Slaw Dog
Slaw Dog,
I don't eat hot dogs much. But if you go eat with Coy Gibbs at a fancy place and they have a hot dog on the menu, he's going to order it. Even if they don't, he might ask if they can make one. Coy also has a million-dollar idea for the hot dog business. I think he is absolutely insane for this. Maybe if he opens his hot dog franchise, I can try one and finally come up with an answer for your question.