Broc Tickle wasn't exactly sure what happened with Justin Hill. Hill was expected to return to the SmarTop/BullFrog Spas/MotoConcepts Honda team, but suddenly, he did not. When Tickle got the call from team manager Tony Alessi to see if he wanted a spot on the team, he wasn't going to get into details of what happened, he just knew he needed a ride. Before the call, Tickle was planning to be a full privateer in 2021.
"I was talking to Tony a little bit right after outdoors and I was supposed to maybe ride the bike. Things kind of fell through obviously to where they already had some guys riding the bikes and guys signed," Tickle told us on the PulpMX Show Monday night. "Then obviously I started my own process.
"I thought, I'm going to text Tony just to check in and see what's going on. He actually called me and said, 'Do you want to ride the bike tomorrow?' There was no commitment from his side at all. He just wanted me to ride the bike. That's kind of how it started."
And guess what? It went well enough to where the team added Tickle to the roster for the season. For Broc, it was a lifeline for sure.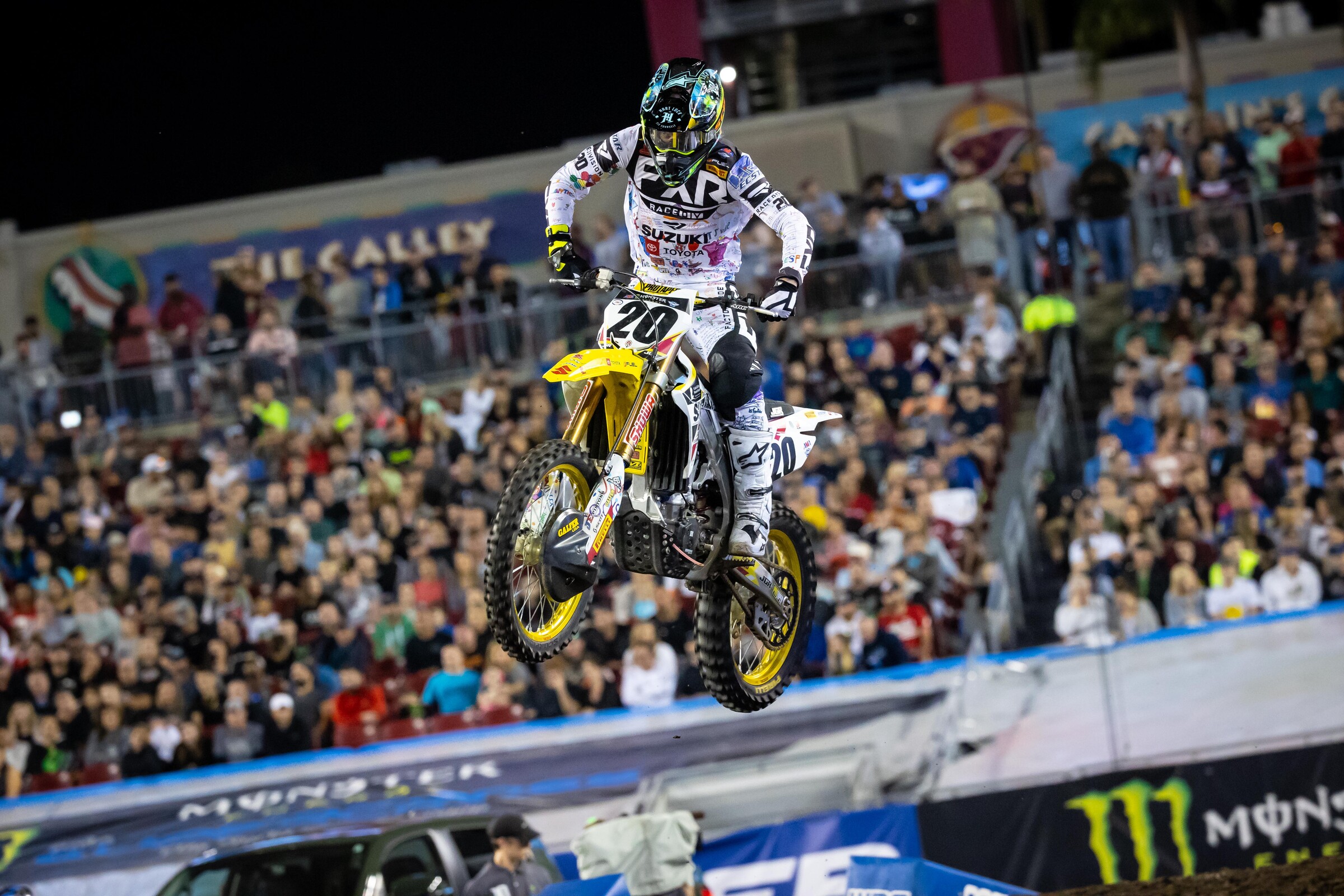 "I rode the bike and it went well," he said. "Then I signed a contract two days later or so. It was kind of a blessing, obviously, because doing my own program is great and sounds awesome, but let's be honest, everybody knows it's not easy to do it on your own, especially with what's going on in the world. Funding isn't really everybody's priority at the moment."
Tickle is a steady veteran of the sport who has bounced around a little bit since his two-year suspension for a failed anti-doping test while he was on the Red Bull KTM team. He never did figure out where he got that substance that he tested positive for in his system and despite being offered chances to possibly shorten his sentence if he came up with the details, Broc couldn't. That left him sitting out of racing for quite some time.
Before Tickle's suspension, with Red Bull KTM he had gotten three top-ten finishes in a row with a fourth at his last race, the 2018 Seattle Supercross. Smash cut to two years later and he was readying his own privateer effort to return to racing. Then JGRMX Suzuki offered a fill-in ride that was a last-minute deal. His comeback was short-lived due to a hand injury, and when he returned he couldn't get inside the top ten until the final SX race of the year. There's no doubt that while still a very solid rider, the time off has robbed him of some of the indoor skill he had before his suspension. After the SX season, Tickle then filled in at Monster Yamaha for Aaron Plessinger for the Lucas Oil AMA Pro Motocross Championship.
"Let's be honest. I've hit almost the rainbow within the last two or three years!" Tickle laughs about all the bikes he's raced.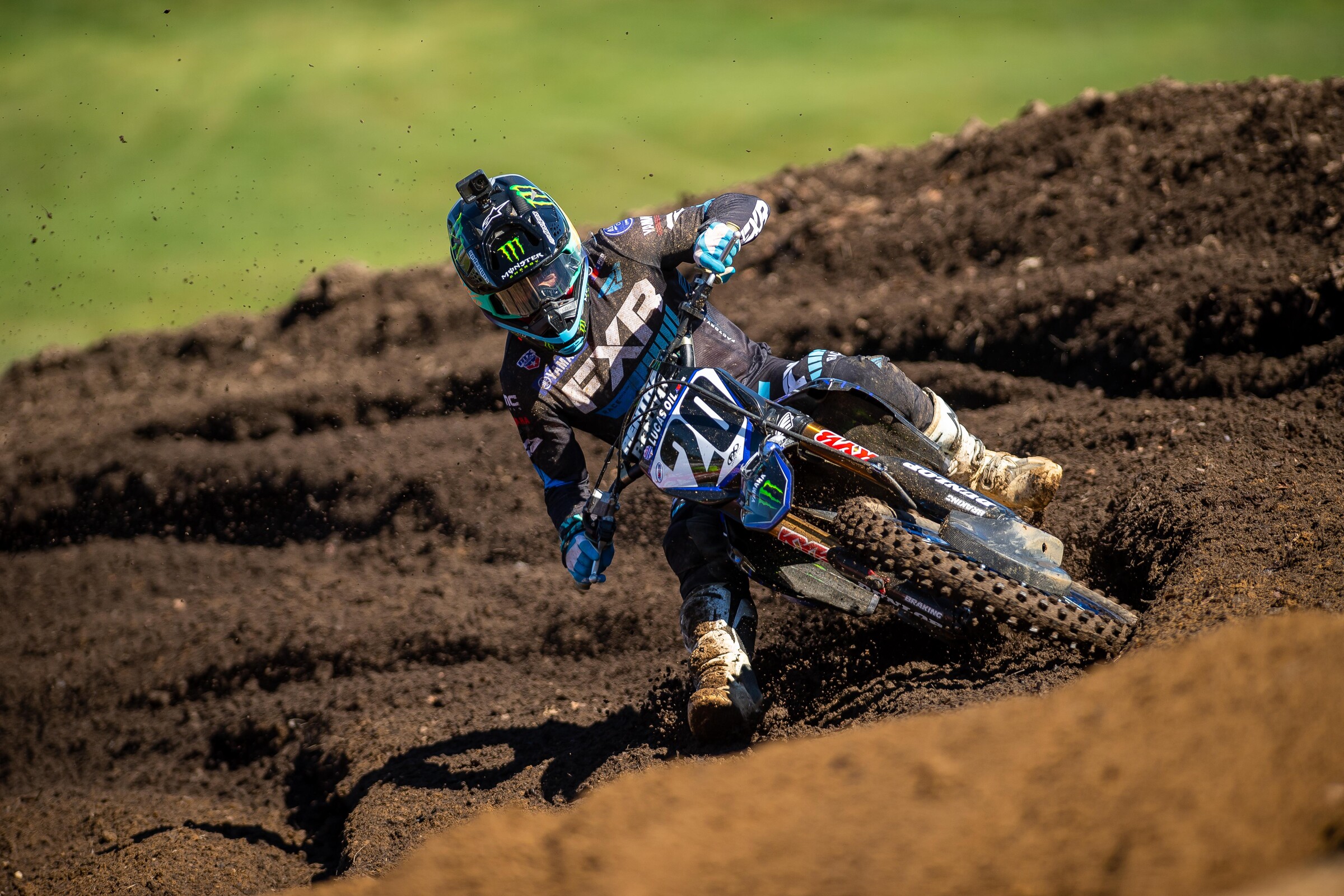 It was going to be even harder to prove his mettle for 2021, because when MCR called, he was still feeling a little rusty with supercross.
"I was nervous [about the MCR ride] just because I haven't rode, and it was supercross," he said. "You know how that is for us, even me. That first day riding supercross, no matter how many years or what year it's been, it's still nerve-racking. After Pala [the final round of Lucas Oil Pro Motocross], I borrowed a bike from Swap [Donn Maeda of SwapMoto Live]. It was a KTM 450 and I rode Perris twice. It was about three and a half weeks ago was when I rode the MCR bike for the first time. Basically I was fresh off the couch and haven't rode and it was supercross."
Tickle's a great test rider so he'll help the team dial in the bikes and also he'll benefit from an (almost) full off-season of knowing what he's riding and getting the time to get used to his bike. The team has the equipment for the riders to do well, just look at the results of Justin Brayton or Malcolm Stewart the last couple of years. The base is there. Does Tick have as much raw speed as the two riders just mentioned? No, but the equipment won't be holding him back.
"Obviously I wasn't worried about the bike," says Tickle. "I've seen the results and I know Tony, that's his priority. That's why I kind of wanted it to happen."
The team is also probably hoping that every rider on the squad in 2021, be it Shane McElrath, Benny Bloss, Vince Friese, or Tickle push each other to new heights. You look at all of the guys and I'll bet many weekends the guys will be battling around each other quite a bit, and no one wants to be the guy on the team who does the worst.
For Tick, this team takes him back to his 250SX days.
"Being on this team thus far is kind of being back on a Lites [250] team for me because there's four guys," he said. "We're all in the same gear. We're all riding together during the week. It kind of reminds me of being at Pro Circuit or Star my first couple years pro. So it's kind of exciting. Tony's awesome. He's done a good job."
One thing unique to the MCR squad is that outside of Friese, who will ride a 2021 Honda, all the riders will be on 2020 Honda CRF450Rs. This is definitely different in the sense that it's not the latest, greatest red rider machine.
"I'm good with it. There's four years of development on this chassis," says Tickle about riding the 2020 Honda CRF450R. "The engine I would have to say is maybe the best engine I've rode on supercross on a 450. It competes with the best I've ever rode. So I'm good with it. It's competitive.
"There are [plenty of] parts for it and there's not going to be that problem. I think that's the big concern with going to the '21. If Tony had four guys on the '21, there's obviously going to be a lot of parts needed. I think with what's going on in the world and with how many bikes are out there of the '21s that it's not enough to actually be secure."
So another color front fender for Broc Tickle in 2021 but this one might be the best one he's had yet. If you're looking for a sleeper in 2021 450SX, I'd look to someone on this team to be it. Which one? That remains to be seen but as far as Tickle is concerned, he's happy with his lot in life these days.
"It's [the team] a good atmosphere during the week, too," Tickle said. "It's not the corporation—nothing against the corporation type of team or whatnot, but it is a relaxed environment during the week. It's fun. It's refreshing.
"Where I'm at, it fits exactly what I need to be the best I can be coming into this year."
You can watch the full interview with Tickle from Monday night's PulpMX Show below, starting at the 1:41:00 mark.