Houston, TX
Houston 1 (East)
Monster Energy AMA Supercross Championship
The Monday after Anaheim 1 last year, I was driving through California and passed the famous Kawasaki "K1" test track off "the 15." (That's Interstate 15 to folks outside of California.) There it was: Eli Tomac pounding laps on his big #3 Monster Energy Kawasaki KX450.
Two days earlier, Tomac had started the 2020 Monster Energy AMA Supercross campaign in disappointing fashion. He got arm pump and struggled to seventh. Meanwhile Cooper Webb, the defending champ, was sick and rode terribly all day but managed to grind out a third-place finish. It was looking far too much like the previous supercross seasons, with Tomac entering with championship potential only to struggle with a few puzzling rides and results, while another contender beat him with consistency.
So as I drove past the Kawasaki track on Monday after the race, I couldn't resist. Could I maybe stop by and see what the Monday-after-Anaheim-drill feels like? I called the Kawasaki PR people and they said it was too late to schedule anything, but I could just drive down the road to the track and take the temperature of the team. If team manager Dan Fahey seemed okay with me being there, then it was okay. If not, Dan would tell me to leave.
So I parked my rental and walked sheepishly toward the staff, hoping Fahey or Eli's dad John wouldn't immediately scoff at my presence. I told them if I would leave immediately in they were in a mad scramble and didn't want other people around.
"Does it look like we're in a mad scramble?" asked Fahey.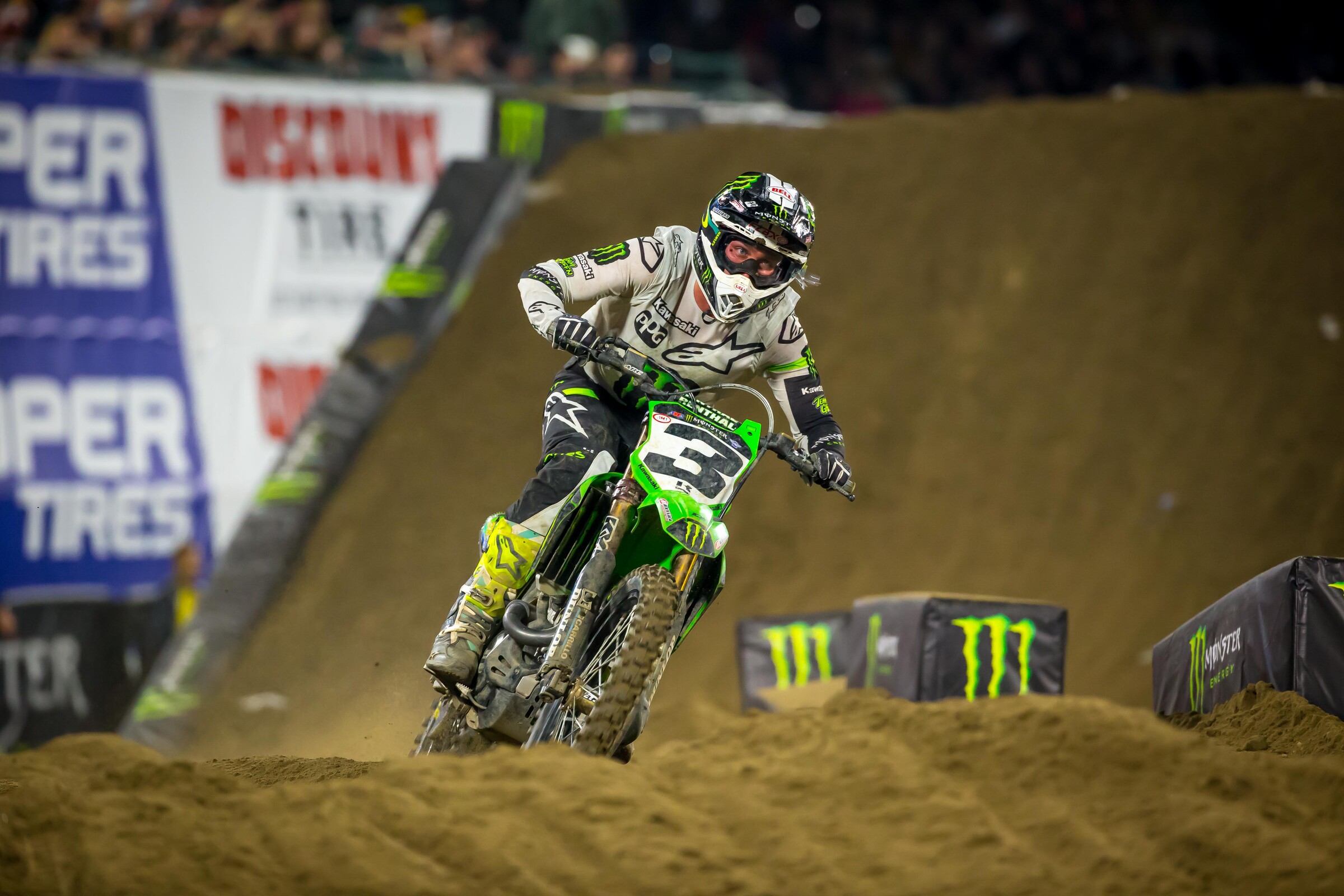 It didn't. This wasn't panic alarm, it wasn't stressful. Everyone seemed relaxed and Fahey didn't have any issues with me being there. We actually started bench-racing with hot takes from Anaheim, because deep down even staffers at the highest level are race fans, and Anaheim 1 is awesome for bench-racing. Eli also didn't seem stressed, and we talked about the house he owns up on the hill behind the track, and some other hot topics in the sport. It's always easier to talk to riders when it's not race day. Then Eli hopped on his KX450 and tried some things. Over on the other side of the track, Adam Cianciarulo and Nick Wey were working on something else—I think starts. The whole vibe was good. After about an hour, though, the time for socializing had to stop. "Okay, we really need to get back to work," said Fahey. And I left.
The next weekend in St. Louis, Tomac looked like a different rider. His start in the main was atrocious but he rode forward to finish fourth. It was much better than Anaheim 1. The next week, back at Angel Stadium, he caught and passed Ken Roczen for the victory. His season was on track, and this time, it would stay that way all the way to a championship.
While the Kawasaki crew said they were not in mad scramble mode after Anaheim 1—and I believe them—whatever they did change that week clearly made a huge difference. The work at the test track worked.
I use this long intro to describe what will face the riders in 2021. Yes, the Monster Energy Supercross schedule looks similar to what we already saw late last year in Salt Lake City, but there's a huge difference between round one and round 11. By round 11, everyone is pretty much set on setup. After round one, though, riders often have major problems to fix. Some of them are legit feelings they had at the race track, some of that is just nerves and a knee-jerk reaction to not getting a good round-one finish. Either way, Monday at the test track is a comfortable place to regroup.
They won't get that in 2021.
"And I think that's the gnarly thing about this year," said Webb a few weeks ago. "The first five races are within what, eight or nine days? Yeah, so you have to come in on it, you have to be ready, and you have to know what you're on and what you like. I don't even know if there's tracks we can go to to do any riding during the week. It's a lot different, but everyone is dealt the same cards."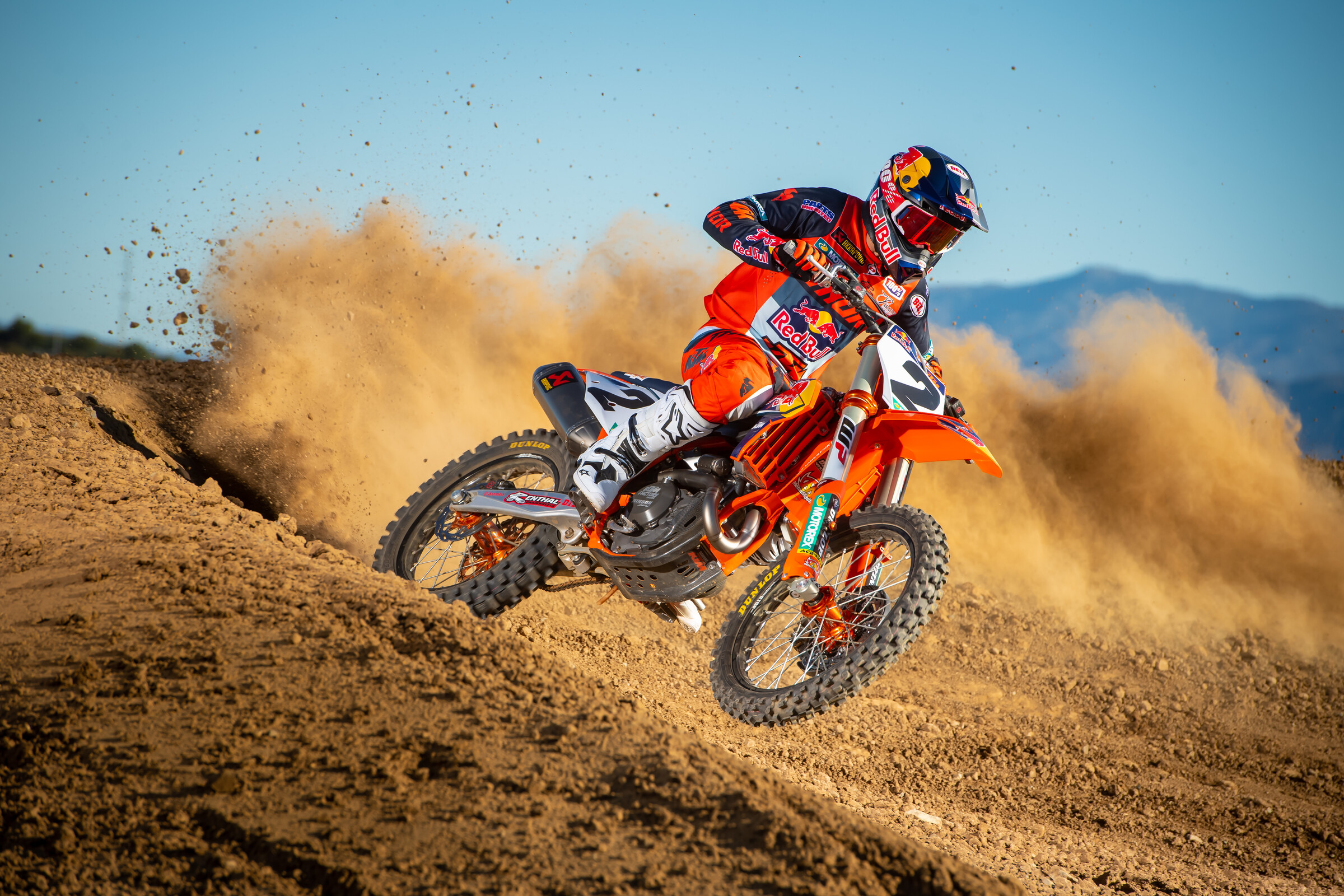 It's true everyone has the same schedule, but not everyone will have the same comfort. Webb and Zach Osborne are happy they get to race familiar equipment, as their bikes haven't changed from 2020 to 2021.
"We don't have a new motorcycle this year, same chassis, same parts, everything," Osborne said when the supercross schedule was revealed. "If we had a new bike I think it would be more nerve-wracking to go to a three-race stint in Texas and know there's no chance you can come back here to California, or anywhere, with familiar circumstances and the resources to go testing. So maybe some riders will be in that situation if they're on a new bike."
This could obviously point in the direction of Team Honda HRC, which has an all-new CRF450R for Ken Roczen and Chase Sexton, or a rider like Justin Barcia, who is switching from Yamaha to Troy Lee Designs/Red Bull/GasGas. Or maybe the Monster Energy/Star Racing team, which will race in the 450 class for the first time. But really, no rider or team is immune to trouble at round one, even if they're on a familiar machine. The race track could feel different from the test track, a rider's own nerves could impact the feel, or maybe one small new part has an unexpected effect on the whole machine. No one knows for sure until race day. Then it's back to the test track…except now you're in Houston and you have to race again three days later.
After seven rounds in Salt Lake City, supercross in residence doesn't seem strange anymore. There still lies one more challenge, though, and that's dealing with this schedule at the start of the year instead of the end. To riders trying to get their bikes dialed, that's a big difference. It will be interesting to see who nails it, and what everyone else does to fix the problem.