We tend to wax poetic and give riders hero credit whenever they score a first title. It's not as nice to mention that most championship streaks begin and end not with an epic struggle between the old hero and the new challenger but instead due to last year's champion going down with injury. Or retirement.
We do not point this out to take anything away from a rider that earns a championship. All championships are earned. Ryan Dungey's amazing 2010 rookie season, where he notched both the 450SX and 450 Class titles, included defending Monster Energy AMA Supercross Champion James Stewart breaking his wrist at round two. Later, Dungey retired with three-straight supercross championships, as did Ryan Villopoto before that with four-straight. Dungey is the perfect example of someone who both won titles in the absence of others but also potentially left number-one plates on the table when he decided to walk away. The examples are endless. Bob Hannah's peak ended not with defeat but with a water skiing incident, and then Kent Howerton took the reigns from him in 250 motocross, only for his run to end with an injury. The next year Donnie Hansen won the 250 National Championship (and 250 Supercross) but then suffered a head injury at the end of the year while training for Motocross des Nations. He was never able to defend his title.
Keep going. Ricky Johnson's wrist injury or Jean-Michel Bayle's indifference en route to retirement. Or Ricky Carmichael's retirement. That one really changed the game. These days, the trendy thing to do is retire when you're sitting on a big streak. We're not making excuses or downgrading championships won by anyone. These things are just the nature of the game. Heck, you know who won the 450 Class National Championship in 2016, before Eli Tomac's title streak began? Ken Roczen, in a sneakily underrated level of dominance. Roczen, of course, didn't compete in 2017 due to an injury.
Which brings us to Eli Tomac and his now-historic three-peat as AMA 450 Motocross Champion. With the run over, we can put it in historical context, and his three-peat is matched or exceeded only by the original class champion, Gary Jones, Carmichael, and Tony DiStefano. How did it end for them? Tony D suffered an eye injury that cost him 50 percent of his vision. RC retired. Gary Jones won his titles across multiple brands in a completely different era of the sport. Eli never got hurt, retired, burned out, or complacent. In fact, with the wind in his sails from this year's AMA Supercross Championship, he says he now enjoys riding more than ever.
So he kept going. No injuries, no retirement. This time, a title streak ended in a different way. It actually just ended.
He was even offered excuses. Maybe the weird schedule threw him off. Maybe becoming a dad changed his life. Maybe he was too happy after winning that supercross title. Whatever the excuse, Eli never takes it.
"It's easy to point a finger at that stuff, but I would say no," he said in a Monday night press conference. "The second DNF [at Loretta Lynn's], it's easy to say it now, was basically the axe in my season. You never want but to give up, that was a bad start. That put me in a huge hole, right? I'm not going to point the finger at staying busy with Lev [baby girl], my body is fresh and I never felt tired or worn down in that way. It's just, to win championships, the world has to go around the right way. Just wasn't the case for us this time."
Fair enough. Super fair, actually.
Eli has been prone to the odd sub-par race here and there, but that tends to obscure his remarkable consistency. Yes, consistency. Since signing with Monster Energy Kawasaki at the end of the 2015 season, Eli has missed a grand total of one race over five full 450 Class seasons. He hurt himself at the '18 Anaheim opener, then couldn't race round two in Houston. He returned and won at Anaheim 2 the next weekend. He's probably had bumps and bruises since then that we don't know about, but Eli sucks it up makes it to the gate every weekend. Contrast that to his peers, like Roczen, who have missed lots of time. Jason Anderson missed nearly all of his 2019 supercross title defense, and most of outdoors this year. Justin Barcia has been busted up during the supercross season multiple times. Marvin Musquin had been pretty steady until a knee injury cost him nearly a full calendar year.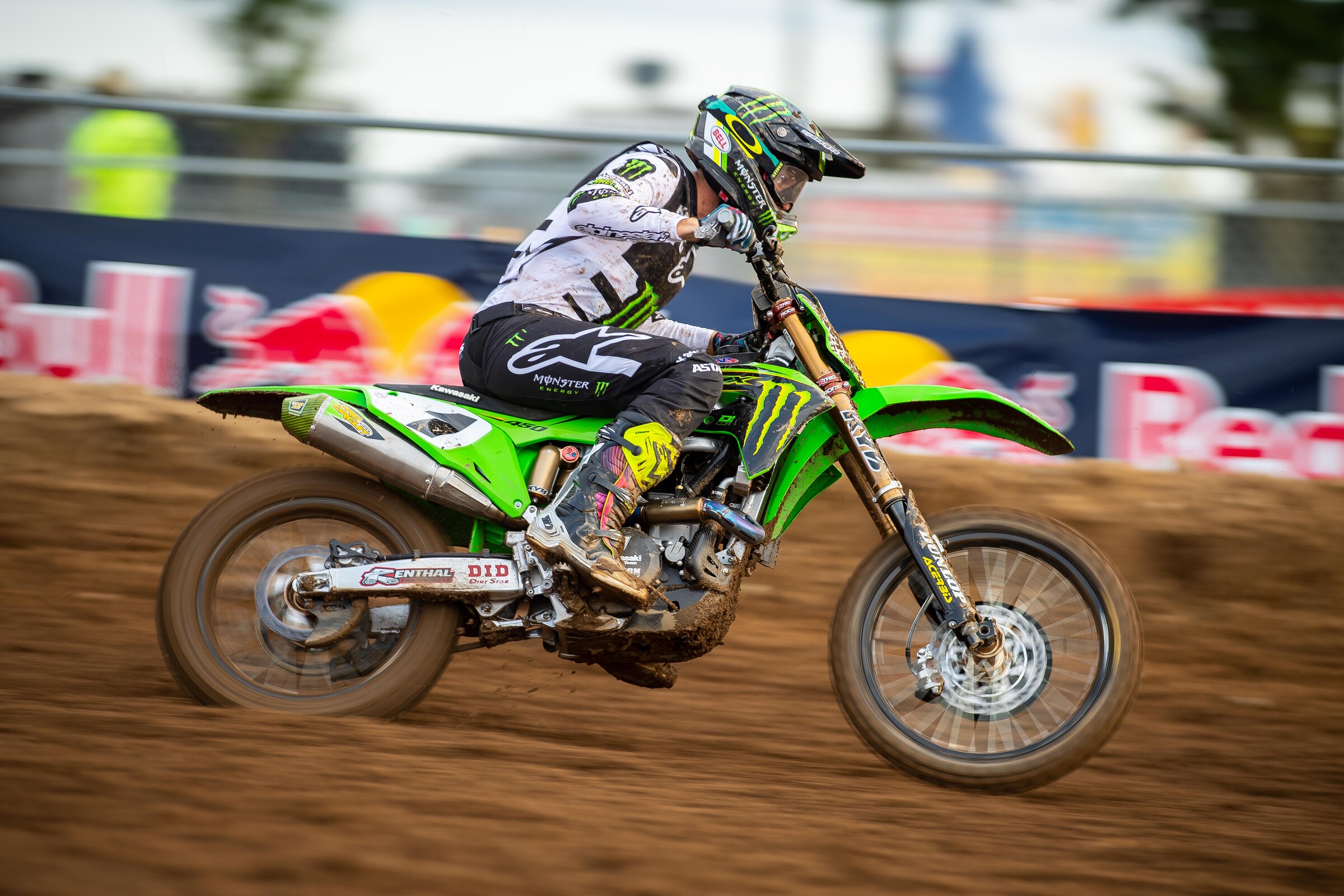 Because Eli didn't get hurt or retire, he left himself vulnerable to something we rarely see: his championship streak ended in the most noble of ways. It just ended! He showed up, he tried. It worked out a remarkable and historical three times in a row. Then, it finally didn't. Still, Eli ended the year strong with two moto wins in the last four, fighting until the end.
"The way the last two rounds ended, I least I can take some momentum from something," he said. "If it had ended the way it was going at RedBud and Millville, no. That's a track [Millville] I always love and I had a very marginal result."
In a weird year, he could not make the three-peat become four. Maybe he just lost too much wind in his sails with the double DNF at round two. Maybe the other riders just got that much better. Maybe he took too much time off in the break after supercross. Maybe he was just too darned happy after finally winning supercross. Maybe the other riders just got that much better (a point worth repeating).
Maybe it just doesn't matter. No streak lasts forever. This win streak didn't end due to injuries, retirement or any excuses from Eli. It just ended.
But Eli's career didn't. That's the best part. He'll be ready to fight for more of these. Better off with him than without him. So as one streak ends, could another begin?
Watch the archive of the press conference from Monday night with Tomac and Adam Cianciarulo: