Buchanan, MI
RedBud National II
AMA Pro Motocross Championship
Monday's RedBud 2 National should see significantly different conditions than Friday. We are expecting rain on both Sunday afternoon and then again overnight leading into practice. That should leave the track much softer and deeper than what we saw just a few days ago. While that forecast sounds ominous, I think it will actually be more in the range of what we consider "normal" for RedBud. The track will be rutty and a bit slower than Friday, but both of those are standard RedBud conditions on national weekend.
The bigger question is how will the changing conditions effect the results. On Friday, we saw both Jeremy Martin and Zach Osborne run off to 1-1 results, changing the overall feel of the championship in both classes. Their rivals will be looking for a reversal on Monday, undoing the damage done. One key to Friday's success was in the first 100 yards of the day, that all-important start. The end-of-day results were very easily correlated to the first lap positioning. Even for heavyweights like Eli Tomac and Dylan Ferrandis, their poor starts really made life difficult. They will surely be looking to correct that on Monday afternoon.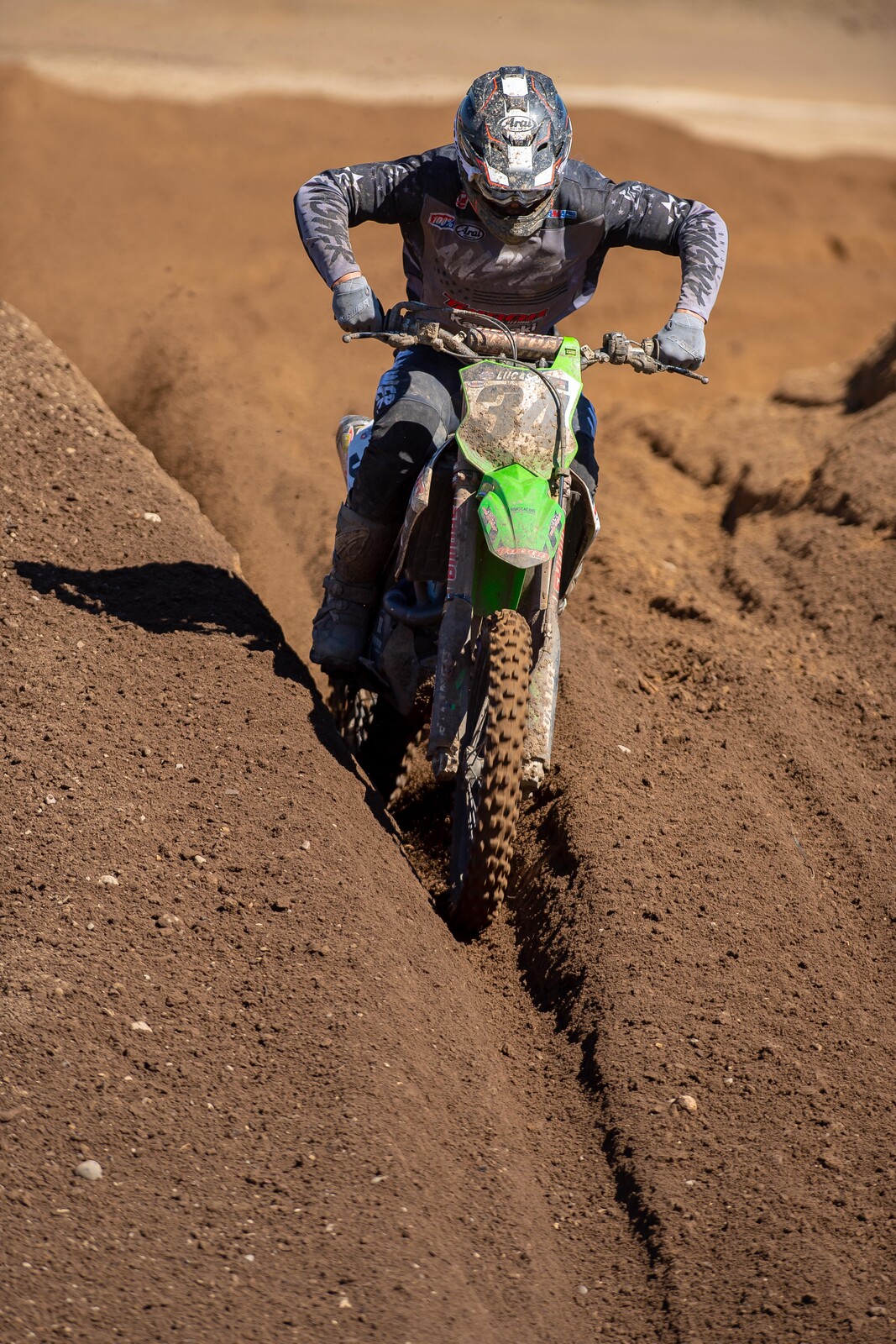 The last aspect I will be watching for is on the fitness recovery front. This quick turnaround is a new wrinkle for the Lucas Oil AMA Pro Motocross Championship. Riders have been hydrating and resting over the weekend but many won't know just how much of a toll Friday took until late into each moto. My expectation is that this will vary throughout the field. I don't think riders will be exhausted, per se, but I think we will hear a few riders mention feeling "flat." That "flat" feeling is a tell-tale sign when the body hasn't quite recovered yet. It's a very common feeling during boot camp or heavy training periods of the season. It is characterized by a "going through the motions" feeling in the race. It becomes very difficult to raise one's intensity during the race and even when wanting to push, the body just says "nah." It's hard to predict who and when this will come to pass but I think it will be the story of Monday afternoon for a few.
Fantasy Talk
This RedBud 2 round comes down to who did well and who did poorly on Friday and trying to capitalize on the opportunity Monday. I know that's very basic advice, but I've said time and again that fantasy is often about timing. There are riders that are capable of grabbing a solid finishing position in every race, but then they'll have a moto with a crash or bike problem and that sinks your chances for the week…but if you didn't take them, their odds get so much better for the next race. So, after Friday, Fredrik Noren, Mitchell Harrison, John Short, Jeremy Smith, Jake Masterpool, and Jo Shimoda all fit that bill. A few of those opportunities have been removed, though. Riders like Benny Bloss and Luke Renzland would be hot picks for Monday after a tough Friday but I don't expect either of them to be racing due to injury. It's always an unpredictable dynamic for who will have a good day versus bad day. There are so many variables that arise during 70 minutes of racing. A crash, a bad start, a mechanical issue, or a catastrophic engine failure like Alex Ray faced on Friday morning can all ruin the entire day. I will be looking for the "good picks" on Friday that didn't pay off and implementing them into my bounceback plan on Monday. Results usually revert back to the mean over time so a bad day on Friday can very easily turn into a solid day on Monday.
Bold Predictions:
Justin Barcia sets his alarm for 3 a.m. and heads outside his hotel room to welcome the incoming rain.
Adam Cianciarulo has a restraining order drawn up and faxed over to Barcia's camp.
Everyone from Joey Savatgy to Taddy Blazusiak to Chad Reed is rumored to be on the factory Gas Gas 450 in 2021.
With Lucas Oil Pro Motocross, MXGP, Formula 1, and college football all happening in various forms of normalcy this weekend, maybe.. just maybe… we are turning a corner back to a world I recognize.
Jeremy Martin files an official request to host rounds 6-7-8-9 at Spring Creek. The motion is seconded by one Alexander Martin of the powerhouse Troll Train Group, LLC firm.
My Picks
250
Dylan Ferrandis
Jeremy Martin
Alex Martin
450