Buchanan, MI
RedBud National II
Lucas Oil AMA Pro Motocross Championship
RedddBuddddd! While that can usually be heard howled throughout the 4th of July weekend each year, COVID-19 has moved that tradition to Labor Day weekend for 2020. Further, Red Bud will not be the overflowing display of spectators this year, either. I am going to avoid any political commentary, but it's a shame that this year's event is forced to compromise. RedBud is a staple of global motocross for many families. I hope that the amateur motocross community arrives en masse, giving RedBud the same atmosphere we all know and love.
Dirty Little Secrets
RedBud's track is in nearly every pro rider's top three for favorites. I have heard Spring Creek thrown in there as competition and my personal favorite was Budds Creek, but RedBud is widely considered one of the best America has to offer. The Ritchie family has worked tirelessly to improve the facilities, soil, and layout over the years. It wasn't always the darling of American motocross racing but due to their efforts, it's hard to argue against that sentiment. The sand added to the harder base has created a deep loam when tilled. Some corners form deep ruts, especially down at the bottom of the facility, while many of the corners on the higher sections have softer berms to rail around. RedBud offers a little bit of everything. That might be the secret sauce. LaRocco's Leap, the sand whoops, multiple soil types, a new start location, and great viewing all make RedBud tough to beat for all involved.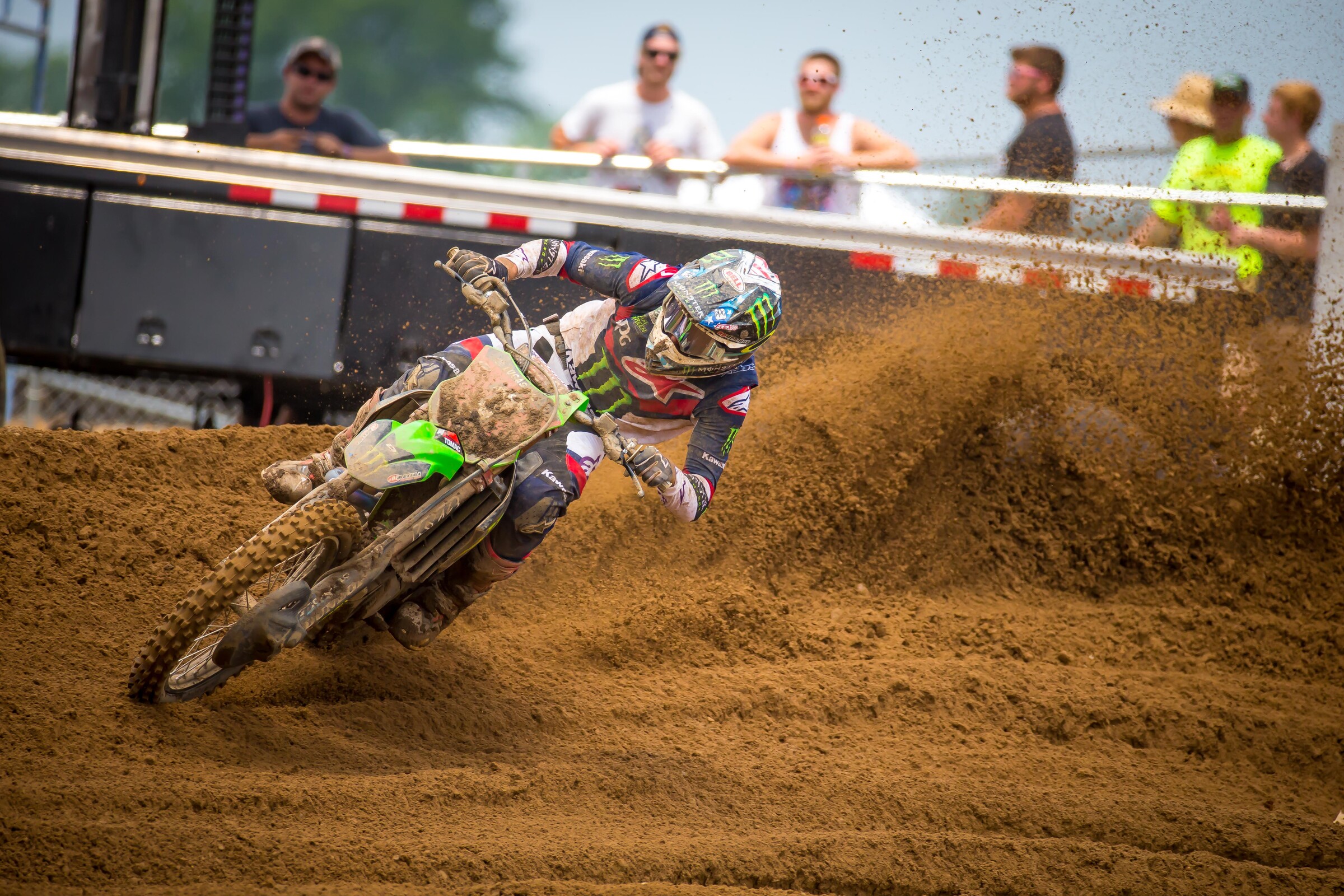 The keys to going fast at RedBud are many. I feel that the most important is corner momentum for this particular track and soil makeup. The RedBud dirt is soft, deep, and sticky. It is power-robbing and is very difficult to accelerate back to top speed. To counter that, riders will want to carry momentum as much as possible. While that seems obvious, many tracks don't penalize riders in this way as severely. When dirt is harder, the load placed on the engine is much less and speed is more easily re-attained after a slow corner. In a high traction, heavy soil situation like RedBud, the engine has a big task to propel bike and rider forward. To help lessen that load, riders will want to brake less and let the motorcycle flow more. This is called "roll speed" as Grant Langston explained on the Ironman National's broadcast. Maintaining as much momentum as possible into and through a corner lessens the difficult task of resuming that speed on corner exit. It's tougher than it sounds, though. Those entry bumps beg for more braking and the deep ruts require precision and next-level balance to navigate. When done well, though, there are huge time gains available.
One other key for RedBud which might seem obvious is the importance of the start. As great as RedBud is, I always have felt that it's difficult to pass on. Many of the corners flow back to the inside rut and it's a race to get there. Passing can happen through an outside line but it's not an easy proposition. Watch for the lead rider to protect the inside rut at all costs and then race to the next inside in the following corner. It's a tough aspect of an otherwise amazing layout. The main passing opportunities come on the LaRocco's Leap side of the facility. The sections on that side of the track are faster and more "open." Riders can use the sand whoops, longer straights, and faster corners to make high intensity passes instead of the slower, more methodical feel on the other side of the facility. Each side favors a different approach so watch for riders to really raise the urgency when crossing over.
Fantasy Talk
This weekend features an interesting dynamic. We will have two rounds over the course of four days, at the same facility. Similar to Loretta Lynn's, PulpMX Fantasy players will have the opportunity to pick any rider they want on the RedBud course. While that may be an equalizer, the recovery factor may be in play. The Lucas Oil AMA Pro Motocross Championship has never seen a turnaround this quick. That turnaround will be a fitness test for the riders and a stress test for teams and motorcycles. While Friday's event should be business as usual, the most prepared will succeed on Monday. The weather looks to be cooperating as of now but even in ideal conditions, that second moto on Monday afternoon is going to be a tough go. If a rider's fitness was already in question, I would highly suggest either picking them at the first RedBud round or not at all. The soreness and lack of energy will be weighing heavily on some. Keep in mind, this turnaround won't be a problem for the likes of Eli Tomac. We are talking about fringe level privateers that can very well determine your fantasy success.
One big upside of the RedBud duo is that you can't be locked out of picking your favorite rider over the two days of racing. The factor, though, is when and how he does on the day you are able to choose him. Case in point, I had both Benny Bloss and Justin Bogle on my team at Ironman. Both had up-and-down days, DNF'ing the first moto and then riding well in the second. That will leave them with solid upside at RedBud 1 on Friday. I will still have the opportunity to pick them on Monday but if they go have a great day on Friday, their value might be gone for Monday. That's the cruelest part of fantasy. Timing a rider's good days and bad days is impossible to do but is also the most critical factor. That factor can be attributed to nothing more than luck. Most players know who the best picks are within reason but that's not enough. The best pick on Saturday morning can have mechanical issues and score a zero on Saturday afternoon. There is no way to predict that but it's not any less torturous when you watch your rider's name falling down the results column.
My best advice would be to use the data from RedBud 1 to help your team for RedBud 2. The conditions should be exactly the same on both days, so we should have an idea of what to expect. Plan out your likely picks for not only the RedBud rounds, but also who would be a good pick for Spring Creek and WW Ranch, too. The every-other-week pick availability should have you thinking multiple weeks out and who rides best on which tracks. Saving Jeremy Martin or Henry Miller for Spring Creek, for example, means not picking them at RedBud 2. Saving RJ Hampshire for WW Ranch means not picking him at Spring Creek. Nothing is certain when it comes to fantasy motocross, but there are ways to plan out a bit and make sure your best picks are available when you need them.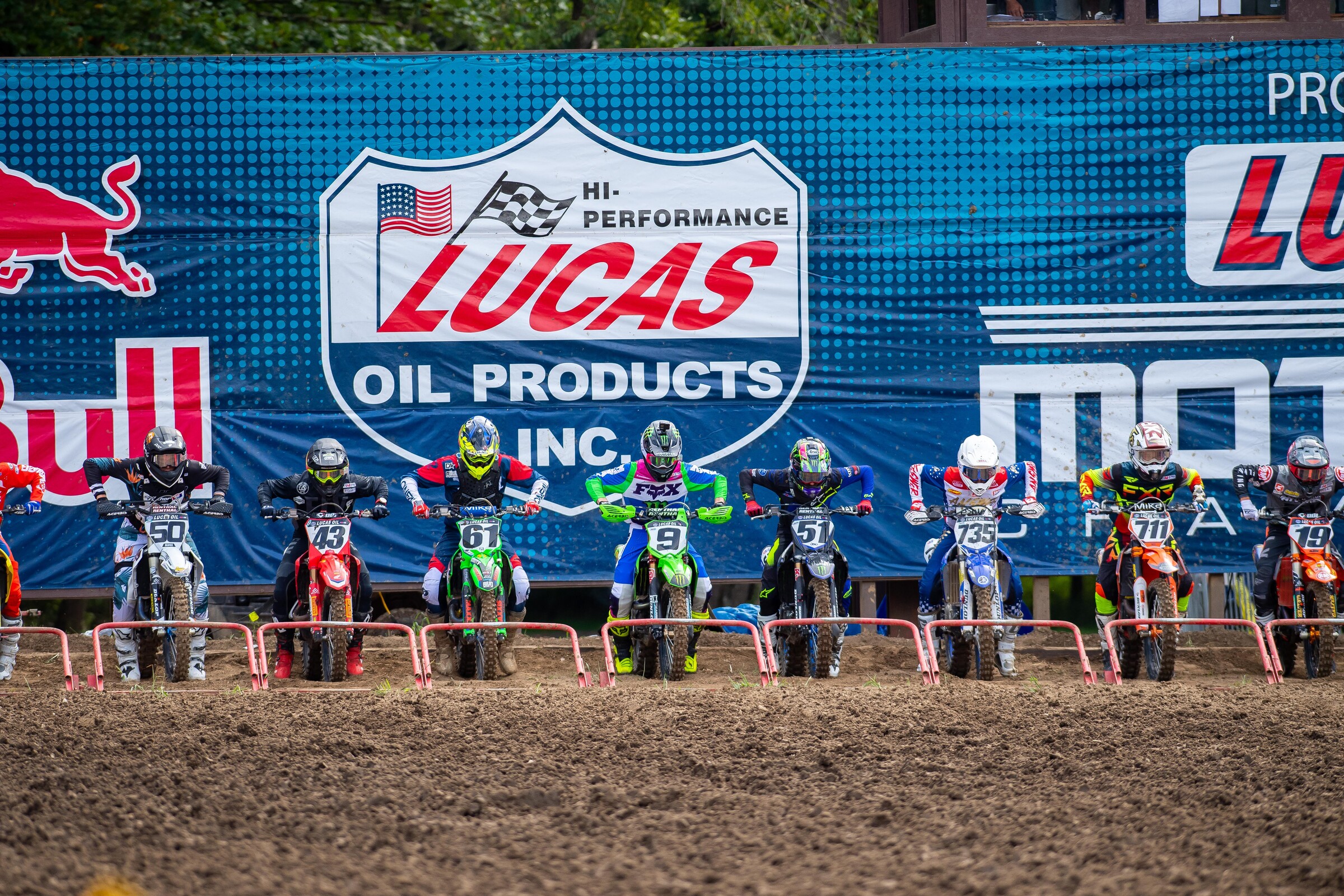 Bold Predictions
Steve Matthes is ejected from the premises for repeatedly asking Tim Ritchie, "Why did you add sand for MXoN layout?"
Troll Train goes 1-1 in a dominant day.
Dylan Ferrandis gets a bad start in the first moto and when questioned later mentions being distracted by comments over a wagyu tomahawk ribeye.
I wake several times throughout the weekend in a cold sweat, sleep disturbed by the memories of October 2018. Shudder.
Jason Anderson watches the race from a beachside cabana in Cabo.
I pay several large men to carry me around Notre Dame stadium chanting "Rudy" on Saturday afternoon.
My Picks
250
Alex Martin
Dylan Ferrandis
Jeremy Martin
450