Hurricane Mills, TN
Loretta Lynn's (National)
AMA Pro Motocross Championship
It's finally here! The 2020 Lucas Oil AMA Pro Motocross Championship has arrived, and I could not be more excited. With COVID-19 putting literally every aspect of American life in jeopardy, I applaud everyone involved for pulling together to make this a reality. Is it going to be the normal series we are used to? No. Is it going to be awesome given the circumstances? I think so! We are going to have all of the stars lining up (sans Ken Roczen) for a nine-round fight. Not only that, we are headed to Loretta Lynn's Dude Ranch for the opening round, a first for the Lucas Oil AMA Pro Motocross Championship.
Dirty Little Secrets
The track will be a hot topic on Saturday. The Loretta Lynn's track has always had amateur racing as its priority. The track needs to suit children as young as four years old all the way to Vet riders in their 60s. That necessity tends to steer it away from a layout and level of difficulty that professional riders are expecting. That's going to be something to watch on Saturday. Does the track crew find a way to ramp up the technical level as the pros move in? The lack of elevation, small-ish overall footprint, and tighter confines are all going to be challenging but hopefully the riders understand that while not perfect, the track is a suitable solution.
The Loretta Lynn's track is marked by endless switchbacks and deep ruts. Those characteristics will be highlighted by the high level of rider and machine hitting the track on Saturday. An upside will be the additional prep time, though. Instead of an endless onslaught of laps during the Loretta Lynn's Amateur National Championship, the track crew will have time to run the tractor disc through sections and bring them back to perfection. That extra prep time could prove crucial to keeping riders and teams happy. When Loretta's is prepped, it's absolutely awesome. That singular factor could be the most important. The small footprint means that track prep can be accomplished very quickly. The track could almost be brought back to brand new for each moto, even in small timeframe windows. After a week of practice, the track crew will be on their game come Saturday.
One of the biggest storylines for Saturday will be the start. Many of the corners of Loretta's layout funnel back to the insides. That makes passing more difficult at times. A bad start can be easily negated on a very wide layout with elevation and a dozen lines in every corner. On a tighter track, riders will be forced to get aggressive and creative. For example, we have often seen Eli Tomac come through the pack with reckless abandon, overcoming a poor start en route to victory. On a track like this, that task could be much tougher. Instead of blowing through the field in early lapped traffic, he could be forced to follow a bit more, losing big time to the lead pack. Nothing is a certainty but a bad start for anyone will likely be penalized more than some other races.
The final factor to consider will be the heat and humidity. In a typical year, riders would be fully acclimated to racing in the heat by now. They would have a slow ramp up through May and June before the true torture chambers that summer can bring. This year, however, they will be thrown into the deep end of the pool on day one. Loretta Lynn's is widely regarded as the most brutal of the amateur championships. The western Tennessee humidity can be downright smothering. For those that may not quite have their race legs yet, it could be a very hard opening round. We will get a very clear picture of who is prepared and who isn't. The cool temps of Hangtown has at times hidden the truth but the harsh conditions of Loretta Lynn's will tell no lies.
Fantasy Talk
The opening round of the Lucas Oil AMA Pro Motocross Championship is always an opportunity. No one really knows what the summer trends will be just yet. Which privateers will surprise? Who relaxed maybe a touch too much in July? As the rounds roll on, we learn what to expect but this first round is a true guessing game. Further, we are holding the opening round at a track that has never held a professional race. We don't have any historical data to draw from for many of these riders on this track. I love when the picks require thought and strategy. By the end of the series, prior results can be leaned on heavily for direction. Not this weekend, though! (If you want to pick Eli Tomac, Cooper Webb, and Marvin Musquin, then yes, you have results to draw from, but I am talking about more "under the radar" type picks).
For this first round, I will be looking at the rookies in the 250 class and trying to decipher who is ready and who might wilt under the pressure. Riders like Stilez Robertson and Dilan Schwartz are making the move after solid amateur championship performances. Do they have the fitness for 30 plus two, though? That extra 15 minutes feels like an eternity compared to the amateur motos they just tackled last week. Other youngsters like Pierce Brown, Jett Lawrence, Jo Shimoda, and Jalek Swoll will get their second crack at this series and surely looking to take the next step. Also, Monster Energy/Pro Circuit Kawasaki will put forth Darien Sanayei and a returning Mitchell Harrison to the racetrack as well. The future of the 250 class is bright, but the question remains, who will be the breakout star amongst these?
In the 450s, we know what to expect at the front. Eli Tomac is hoping for a fourth straight title so seeing him battling for the win won't be a shock. I am curious to see who can make the final leap into championship contention, though. Cooper Webb seems the likely choice but riders like Musquin, Zach Osborne, Justin Barcia, Blake Baggett, Adam Cianciarulo, Chase Sexton, and Jason Anderson all think they can pose a realistic threat. With Ken Roczen choosing to forego this summer's racing, someone will seize the opportunity.
For fantasy purposes, though, those riders above almost don't matter. The real points are earned by the likes of Benny Bloss, John Short, Henry Miller, Freddie Noren, Tyler Bowers, etc. The privateers that find a way to put themselves into the top ten are really who we are looking for.
Others to keep an eye on will be those returning from injury like Joey Savatgy and Justin Bogle. They have huge upside but again, we really have no idea what to expect. Can they immediately find the pace after extended layoffs? There are huge points in the balance between a great return or a "easing back into it" approach.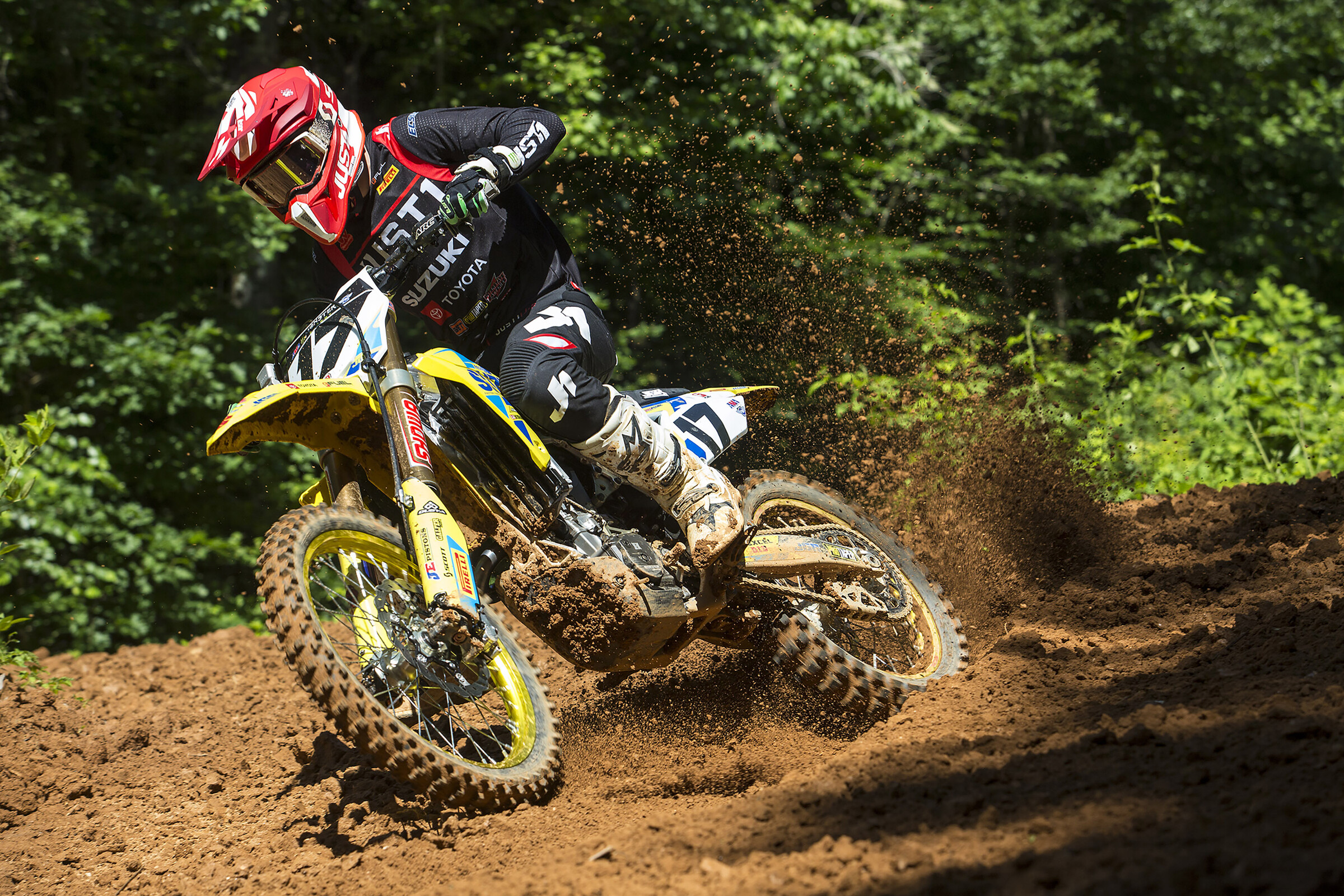 Bold Predictions
After a full week of announcing at the AMA Amateur National Championship and now another weekend for the Lucas Oil AMA Pro Motocross Championship, Jason Weigandt sells his Charlotte home and moves into a horse barn on Loretta Lynn's Dude Ranch citing less overhead and free river bathing.
Adam Cianciarulo qualifies fastest on Saturday morning with a 53.8 second lap time.
Chad Reed announces his plans for a return to racing in 2021.
Barry Carsten and Earl May sign up for Saturday's national because they simply refuse to let a race happen at Loretta's without being involved. Barry gets secondplace utilizing a stock exhaust on his RM-Z450.
"Coal Miner's Daughter" plays over the loudspeaker at 7 a.m.
Zach Osborne wins because I lost a bet and will now be forced into picking Zach Osborne to win every national in 2020.
My Picks
250
Justin Cooper
Dylan Ferrandis
Jeremy Martin
450