Anaheim, CA
Anaheim 1 (A1)
Monster Energy AMA Supercross Championship
After a professional career that went from 1988 through 1999, including four AMA National Championships (and the 1997 AMA Supercross Championship), Jeff Emig also spent over a decade as expert analyst for Fox Sports' coverage of Monster Energy Supercross on television. Such experience gives him plenty to draw on for pre-season analysis. Plus, Fro is just one of the coolest people in the industry to talk to. We rang him up on Monday evening to get his take on what's coming for 2020.
Racer X: This is always the most exciting part of the year. Every year is the best year ever. It's always going to be amazing. What are your thoughts?
Jeff Emig: It is the best time for like ten guys right now. There's ten guys right now that are going to be supercross champion, right? [Laughs] Unfortunately, there's only going to be one of them once we get to the first week of May.
Exactly. I know we think that every year, but we've seen two riders win one title each the last two years, so it's not quite as dominant as it's been. Maybe this year it's a little more legit when we say, "It's really hard to predict how this is going to go." What do you think?
I do think that it's incredibly unpredictable. I think that the Supercross Live power rankings were interesting. Maybe not completely surprising that they had Eli Tomac at the top. I guess to me, there is a ton of pressure on Eli Tomac at this time. I'm sure that he knows it. I'm sure that he's putting as much pressure on himself and it's not like, "Whatever happens, happens." It's time to get it done. I know that after being second, third, fourth, things like that, to McGrath back in the '90s some years, there was some pressure to finally do something about it. But if you compare what Eli has done at this point in his career to mine, it's not even close. He's got 27 wins and no title. I had seven total! Seven wins and one title! So, I personally cannot even fathom what it's like to be in his boots after all those wins and no title.
What makes it weird is it's not like you can point to one thing. It's like every year something different happens.
I actually can point to one thing. I would put it down to mental mistakes. He didn't like some of these comments when I was on the Fox Sports broadcast, but for sure supercross is… The mental toughness that you have to have is really like nothing I've ever seen, because it all happens so fast. You can say that it's a 17-race championship, but we know that by Daytona or so is when you start to get an idea of what's going to happen. So, you've got about six or seven, eight weeks, eight races let's say, to win the thing. That window is so small. Most of the time it's about not making any big mistakes. Unfortunately, Tomac, his career in supercross really has been defined by these mistakes. So, he's the guy with all the pressure to get it done, in my mind.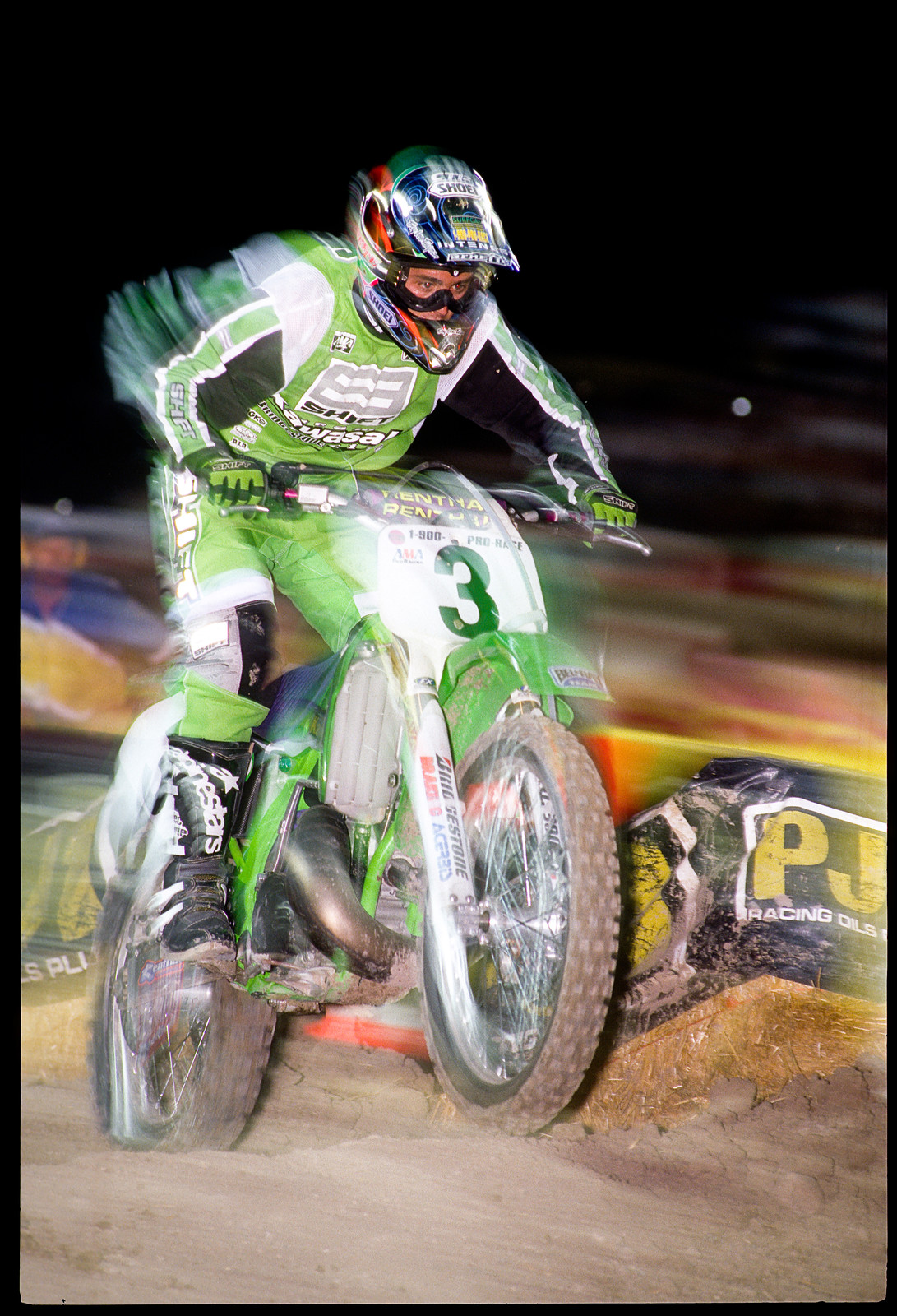 Does it get worse, then? Does it get harder? We keep talking about how much pressure he's under to finally get it done. Doesn't that only make it potentially even more difficult? The pressure is ramping up each year.
It is, but it could be one of his most defining moments of his career. Now he also has—I'm not on the inside with Monster Energy Kawasaki and their team, but with Adam Cianciarulo being added to the team, joining the 450 ranks, really as a mature rookie, it's not like when Trey Canard or even myself back in the day, we got bumped to the big bike class really quickly. Well, Adam, because of injuries and this and that and just in general, I think he comes in with the maturity level that it's going to take to compete. How does that work for the team chemistry? If Adam comes out and whoops up on Tomac, who knows? That's just to me one of the storylines. There's two storylines right there wrapped up just in Team Kawasaki. Who knows? You take it back to the early '90s when you had two roosters in the hen house over at Team Honda, and you had Jeff Stanton and Jean-Michel Bayle. They were racing against each other intentionally. You're both riding Honda's, but I can tell you for sure that in the final race, Jean-Michel Bayle was not trying to help Jeff Stanton win that title in '92. He didn't want him to win, and they were teammates! So that stuff can happen. You don't have to be friends just because you're on the same team. When you've got two guys that are highly motivated to go after the same thing and they're both really at their prime, and you can see Kawasaki has really put just a tremendous amount of focus on this. It could be feathers flying, if you will.
It's weird because a lot of rookies come in with hype, and to be honest, most of the time they don't even get through the 17 races, let alone contend for the title. But you're saying maybe the Cianciarulo situation is a little different?
I do. A hundred percent. He's going to be a contender straight off the top. I'm looking at the Supercross Live power rankings right now and they had him fourth, ahead of Jason Anderson who has won the championship before. Not "they," but the voters. That's what some people are thinking as far as Cianciarulo is concerned.
You mentioned Anderson, and then we also have Cooper Webb. These are the guys that have won the title the last two years now. Look, I hate to remind you of this, but you get to be the shining example of, "Oh, man. Winning the title once." Your title is surrounded by guys that repeated, and we go to the record book and we see the one title you won. Your situation was probably different. Congratulations! This is what you're known for!
[Laughs] Yeah, that's the one record that I do hold is I'm the only supercross champion to not win a main event after winning the title. Technically Donny Hansen was, but he had the injury that forced him into an early retirement.
Anderson only raced three times last year, and he didn't win one. So, there you go.
I am confident that he will not join me on this list by the time that his career is over. I feel like Jason Anderson has wins and another supercross title in him.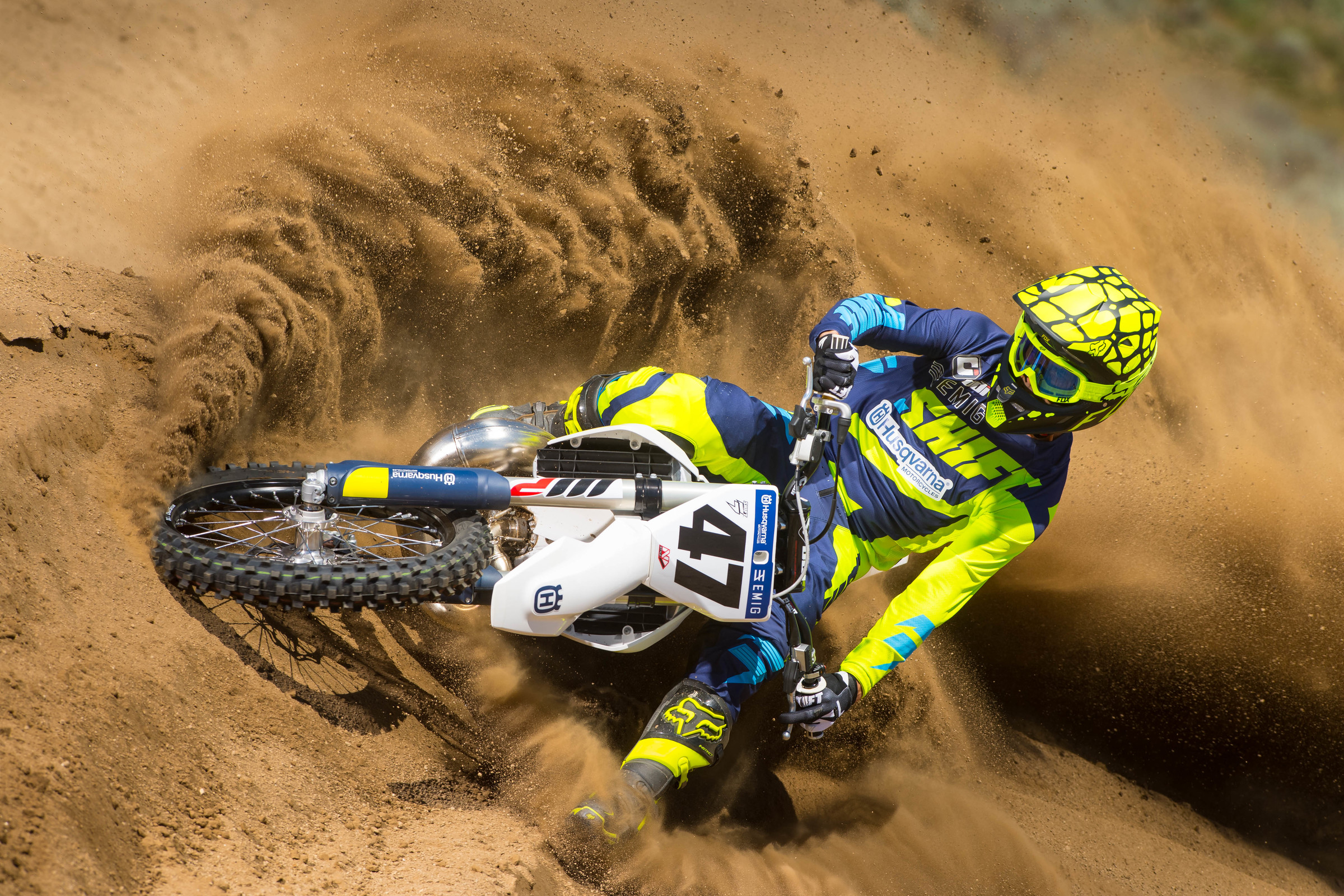 What I'm getting at here, and maybe your situation was different than most—1998 was a wild year—but everybody says winning was one thing and defending is another. From your perspective, how different is it for Anderson and Webb now that they've already won it? How different is it to have it as opposed to chase it?
Anderson had injuries and things like that. It wasn't like he just came in and just got beat. Webb is the one that has the pressure on him right now. Even though he's the guy, he's the reigning champ, the voters of the Supercross Live power rankings put Tomac ahead of him. With Webb, specifically, it's like, "Wait a second, I'm the champ." So right now, what do you have to do? You have to go prove yourself again and again and again. So that's what Anderson's thinking. He's thinking, "Okay, wow. Just because I've won it before doesn't mean that this is easy. It's really a difficult thing to do." Unfortunately, you have guys like Villopoto, Dungey, Carmichael, Stewart, Reed, McGrath that made it look easy at times and they just had the formula for something that was so difficult. There's so many things that have to go right for it to look that easy, and so much work that goes into it. So, these guys are just hoping to be the next guy that gets that formula figured out. Webb certainly has all of the right ingredients for that, but once again he has to go out and prove himself again.
You're not worried at all that a rider might lose that drive or motivation?
No. Webb has won at every level of his career, and even a couple years ago when he was probably even doubting himself, he found a way to put himself in a position, take advantage of the opportunity that Red Bull KTM gave him, and won the Monster Energy Supercross title. So, only he can decide whether or not this is the last one that's in him. We don't know that.
One other rider we have to talk about here is Ken Roczen. First of all, it sounds crazy, but we're still just waiting for him to win a supercross race for the first time since his injury. That sounds nuts because he's been close and ridden well. Still hasn't done it.
It's definitely been close!
It's hard to believe he hasn't won one. Where are you at with him? Usually we go into the year saying he's right there with everybody else. Is that where you are?
This young man has faced so much adversity over the last two, three years. That's really how you can put it into perspective. I know last year I did supercross with Fox Sports, it was pretty easy to criticize and just go week to week and not look at all of the factors. But Ken is a champion. He has been a champion his whole life. If he's able to champion this and win, first off, a race, and then get on a roll and win the title… It would be one of the greatest accomplishments that our sport has ever seen, to me. But he has everything it takes to do it. There's no doubt in my mind. So, there's five guys that we have that are going to win it. Next? That's what just makes it so compelling to watch. That's why people love Monster Energy Supercross. The fact that every Saturday night they get to tune in or either go to the race and see the next episode. I think it's just fantastic. I'll take this over Real Housewives any day.
I want to hit another topic with you. I was at the races in New Zealand and Australia and Ricky Carmichael was there kind of as an ambassador type. He told me in the press conference, "I've had a lot of great mentors that helped me prepare for this." I was thinking maybe some of the NASCAR people he knows. Then I asked him who some of the mentors are and he told me, "Honestly, man, it's Fro. Fro really taught me a lot about off the track stuff." So, a compliment to you there. Is that something that you learned from other people? Is that something you concentrated on?
Well, I tried to focus on giving him some really solid examples of what not to do! [Laughs] I just think along the way I've had these moments, these things that I've learned from. I can't tell you how many times I've put my foot in my mouth and tried to be funny, but it ended up I came off as a smart ass and was embarrassing to me or somebody else. I think as I've gotten older, my time with supercross and the broadcast and the work that I do with other companies is I try to be real and genuine, and I try to be thoughtful, especially these days. I just turned 49. I really put an emphasis on trying to be conscious of who the stakeholders are in whatever business we're doing that day. One thing that always resonated with me was being thankful and being appreciative. Trust me. There were some times in the '90s when I was probably the most arrogant asshole at the event. You can quote me on that. Put that in this interview! That's just immaturity. So, without leadership, without mentors, you have to unfortunately learn those things the hard way. I feel like I did. Ricky is such a genuine dude. I know all of us that know him well, we know him and love him. Trust me. He can dish it out as much as he takes. But he's so humble at times. So, for him to mention that makes me feel like I had done my job as a mentor to him and as a friend, and as a stakeholder in the industry. I want to tell this story. I worked with this photographer one time, and he had done a photo shoot with David Beckham. Let's say that there were twelve people at the photoshoot. He explained this to me. David comes in. Here he is. Global, mega superstar. Comes in, introduces himself to the producer, the boss, the camera guy, the guy sweeping the floor, the girl getting coffee, you name it. Does his work. Gets done. Is like, "Does everyone have what they need? Okay, great. Then it looks like we can get started here."
So, he goes back around, in reverse, goes through, shakes everyone's hand, thanks them for their time and for their effort when they're done. "Thank you for being here." This photographer was like, "I've never seen anything like it." To me, that resonated so much. That to me is something that I'm very conscious of. It could be any type of situation. It doesn't have to be some superstar photoshoot, but just in general it's being compassionate and friendly and appreciative. I think that Ricky exemplifies that in a lot of ways. Ricky and I, we have a lot of fun with the Real Talk 447 podcast and we like to get after each other, but I don't think you could find two different people to end up being friends like he and I. We're like the Odd Couple. If you had told us back in 1997 when he was first year pro that he and I would have the friendship that we do and do the work that we do and we'll travel the world together and vacation together and everything that we do, I would have said, "You're crazy. No chance." We do really have a pretty special relationship.
Your racing career should have gone on longer than it did. Did you get to that point as a racer, or did the maturity part not align with your athlete riding time?
No. Unfortunately I have always been delayed in that. I would probably say a lot of my maturity probably hasn't followed exactly where I was at. I tend to learn a lot of lessons the hard way. But that's life. Any adversity that I face in life, at 49 I still have lived a great life. I have a lot of wonderful people around me and I get to do what I love. So, I can't complain.
What do you have going on besides talking to me on the phone today?
Lots of stuff upcoming. Ricky and I will be bringing our Real Talk447 podcast back, we'll have some preseason thoughts coming up in an episode before Anaheim. Also, we've been working on some new styles for our Emig grips with ODI. We're launching some new colors here, and I want to see if you can figure out the theme. Weigandt, if you can't figure out the theme from the very first set we're launching here soon, I'm going to be very disappointed.
Is this a test? Maybe a psychological exam?
All I'm saying is you better be able to figure it out. I'll check back in and see how smart you are!