Houston, TX
Houston
Monster Energy AMA Supercross Championship
For 16 years at Monster Energy Kawasaki, Mike Williamson has been helping riders win races. From a mechanic for Tim Ferry, James Stewart, Ryan Villopoto, and Davi Millsaps to a crew chief for Eli Tomac, Mike's been a part of a lot of wins and titles for Team Green. Nine of them to be exact. Quietly, Mike's got to be way up there for all-time mechanic wins.
And then he was gone.
After the Atlanta Supercross, Williamson put in his notice and left the team. No one, including Mike, was talking much about the decision at first. My attempts to get anything from the higher-ups at the team were rebuffed, Mike wasn't sure he wanted to talk about it and that left everyone on the outside puzzled as to why now, in the middle of SX, he decided to leave.
Way back in my mechanic days, I worked with Mike at Red Bull KTM for a couple of years. So while we're not best friends, we have known each other for a long time. This past Monday, he came on the PulpMX Show and decided to talk about his decision to leave the team and what's next for him.
"I've been thinking about it a lot over the years," he said. "I needed to just make the move and just do it. I haven't been happy for a while. It hasn't been fun. To work that much and work all week long and be gone all the time, it's got to be fun.
"I guess a couple years ago when we lost Reid [Nordin the former head of Kawasaki's U.S. racing], I was kind of bummed on that. Then seeing Rick Asch [long time motor guy] leave, that kind of bummed me out. Maybe it was just my time to leave."
I think there's more to it than Mike is telling us and there are three reasons why, in my opinion. One is that I couldn't get a comment from his old team about a long time employee and a crew chief for their number one rider leaving in the middle of the racing season. Think about if this happened to Jimmie Johnson over in NASCAR, we'd probably get some statements, right? Would Kawasaki really not choose to comment if everything ended perfectly between the two parties? The second one is that Tomac, Williamson's rider, isn't having the type of season he, the team, or we thought he would. He's still in the title hunt but he's not been as dominant as usual. Maybe it wasn't fun for Mike because people weren't happy with Tomac's season and he decided to exit stage right without a backup plan.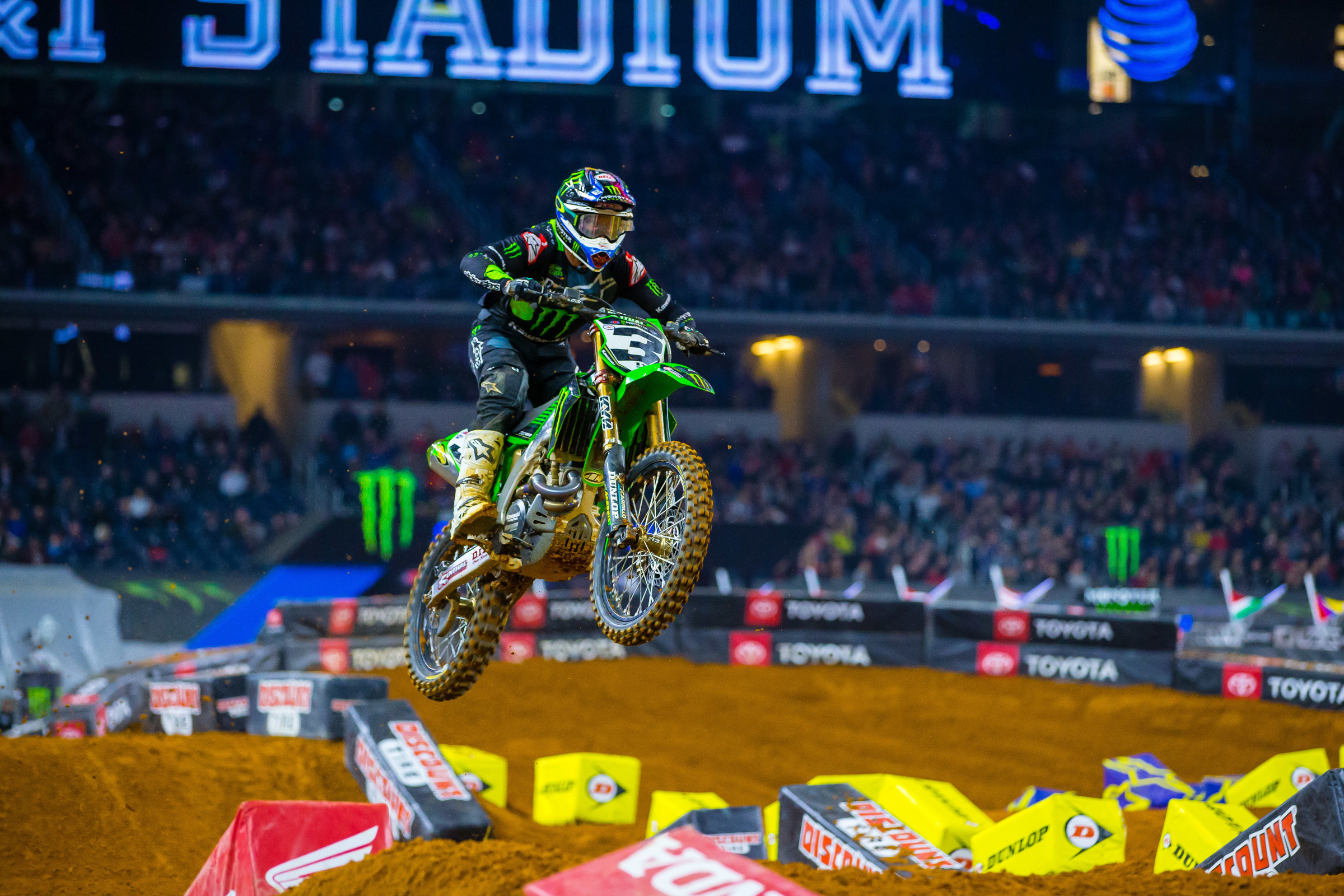 My third reason is that Mike told us after he put in his notice, team manager Dan Fahie and director of racing Bruce Stjernstrom never reached out to him. Considering all that time he spent with Kawasaki, that seems to indicate there may have been some tension there.
On the show, Williamson denied tension with Tomac was the reason he left. "You know how he [Tomac] is," he said. "He can win any weekend. I'll tell you what, that bike this year, I'll tell you right now: That bike is unbelievable. It's probably the best production bike I've ever seen. Anyone that wants to gripe about bikes, that bike is good. That was actually nice when that thing came out. The guys at R&D, those guys crushed it on that bike."
We pressed him a bit on what's been going on with Tomac this year, Eli's not one to offer long explanations to the public, and this up and down season has left many wondering what exactly is going on. Again, Williamson wasn't really going there.
"If I said something I'd just be guessing," he said. "I don't know. I'm not in his mind. That's a question for him. He's 100 percent. He told us when he was 100 percent. I think the races you've seen him win, he proves it. He goes out and crushes. I don't think there's any talk there with the back or anything. Like I said, these are questions for him. I'm not going to speak on his behalf. I can talk about the bike. Like I said, I think the bike is awesome."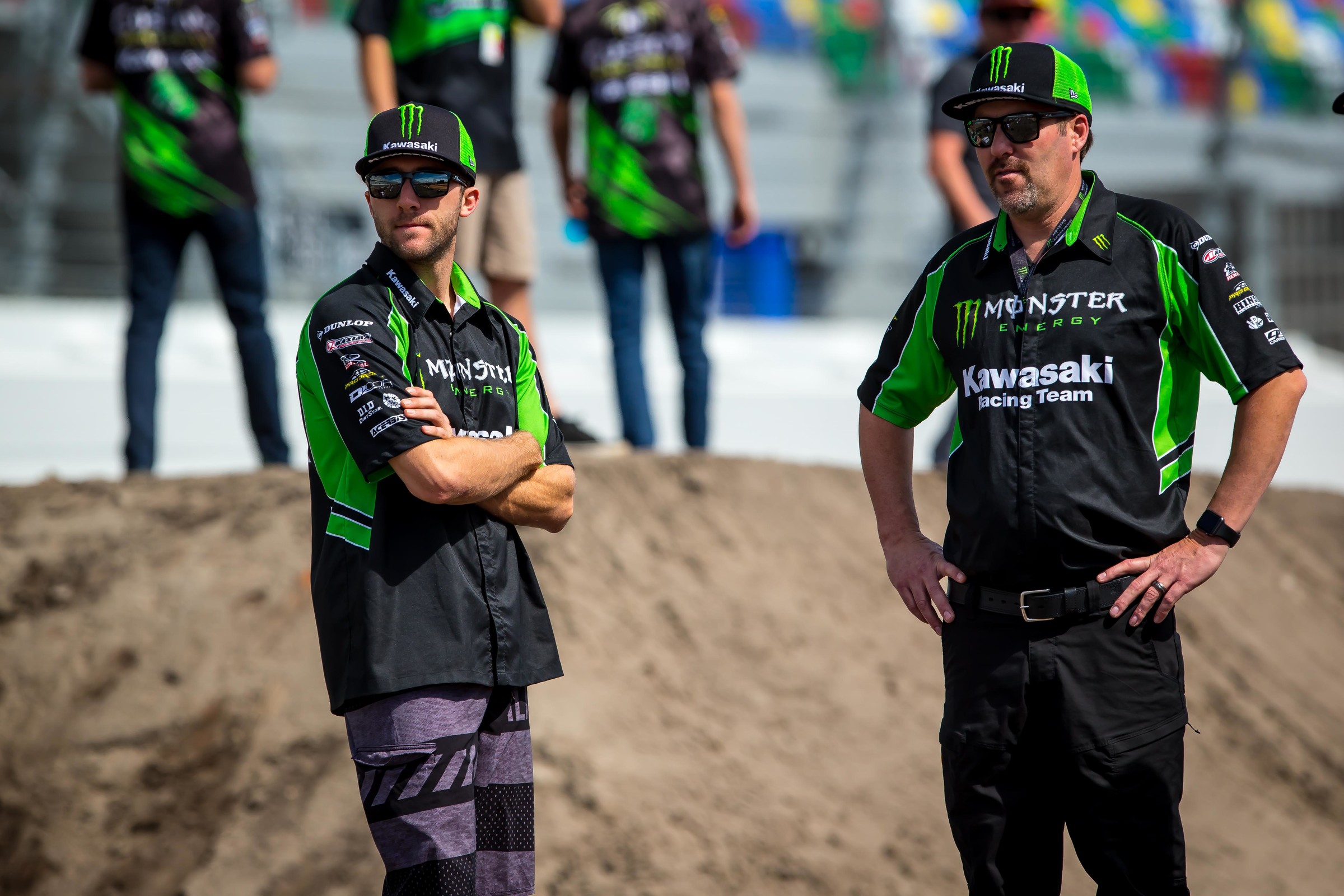 For now though, Mike's going to try to enjoy life off the merry-go-round and see what's next. He's open to coming back to the SX/MX scene but something with less travel.
"If the right thing came along I'd entertain it. I don't want to travel or anything anymore," he said. "That just wears. It wears on you. That's for the young guys. Sometimes it gets to the point when you win, you don't even feel like you won. It just doesn't even register anymore. I'm glad to move on. No hard feelings. I'm glad to see what's next."
We'll see if Mike pops up in the pits again. For now, he seems happy with his decision and has some interests in other areas, like UTV's, that may grab him. Whatever he decides to do next, Mike Williamson can rest assured knowing he had a hand in a lot of wins and championships, and even a perfect season in 450MX (in 2008, with Stewart).