Crawfordsville, IN
Ironman
Lucas Oil AMA Pro Motocross Championship
Did anyone have "Chad Reed will come back and race a National" in the 2018 betting pool? Seriously, what were the odds of that? An unlikely, and late pairing was made when Reed and the Autotrader.com/Yoshimura JGR Suzuki team talked a bit about the 2019 season, and team manager Jeremy Albrecht threw out the idea of Reed racing a national for the team. Weston Peick missed Ironman with injury, so a bike and mechanic were ready. Reed, who says he'd ridden just six times all summer basically, gave it a go.
It went well! The mud made for a crazy day, but the 36-year-old went an impressive 5-8 for eighth overall. Consider that the last time he raced outdoors in the U.S., back in 2015, he went 15-21-39 in his last three races. He was a lot happier at the races this time.
Matthes talked to Chad after the race.
Racer X: Welcome back to outdoors. First time in three years. A very impressive day and a wise veteran move by grabbing that inside gate both motos and moving over a bit. Nice work today.
Chad Reed: Thanks, man. I can honestly say it was a fun day. Fun yesterday, fun today. Qualifying went well. Like most riders, I left a lot out there, but what was I, seventh? I'll take that all day. Fifth in the first moto, eighth in the second moto. I'm a little bit bummed because I crashed, but overall I said to myself, me and [Dan] Truman kind of said, I wanted max points for his fantasy. So that's eighth overall. Got it. But in all honesty, I think a top ten, just going off of when you look at the real facts, I obviously wasn't in shape. The second moto, my physical shape was fine, but, like, lifting my leg up and down because of the mud and your boots were an extra ten pounds, 15 pounds. So I would have struggled in that area anyway. I was struggling. I was dragging my feet. I think there's just no substitute in the gym, for trying to replicate that. You have to come and race. That's something that you can only learn from racing.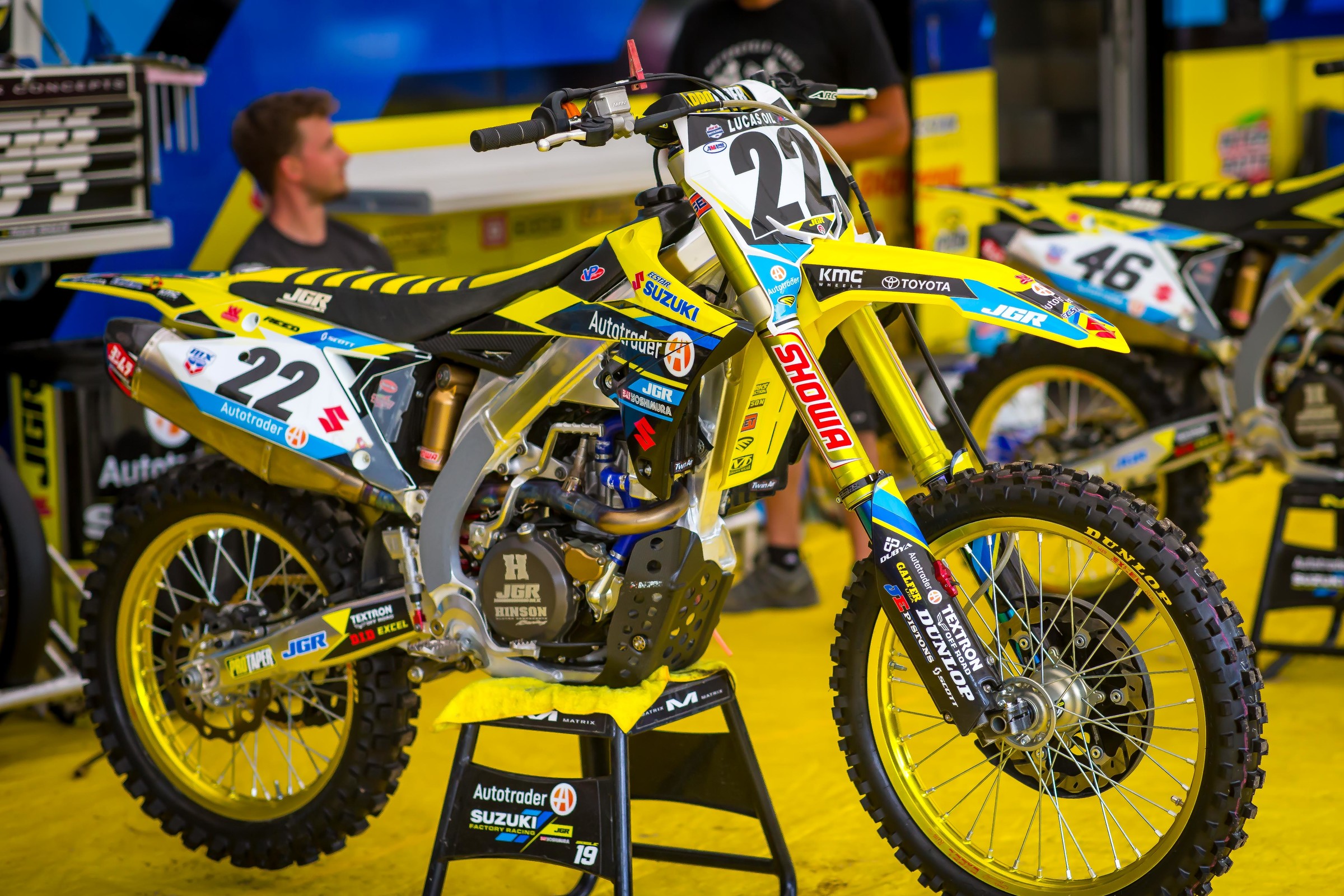 We talked this week. You've been bicycling. You look like you're in really good shape, but there's just two different types of being in shape. There's bicycling and physical fitness, and there's racing two national motos.
Yeah. That's the first two 35-minute motos I've done since… It's my first moto since England '16, when I did the GPs. On Tuesday when I went and rode with Chase [Sexton], he was doing 30 plus two. I looked down at my watch and it said 31. I'm like, I'm good. I don't need to go those three laps. I'm like, I'm good. I made it. And then the second moto I looked down and it was 26 minutes. I was tired, but not too bad. I'm like, I'm good. My butt was getting sore and starting to get beat up. So I'm like, I'm out. I'm just going to save myself. Honestly, I had a really good time this weekend. I made it hard on myself. I'm making des Nations comments and things like that that I made. For me coming off of the couch, six days of riding, first race since May, I stay true to what I said on my Instagram. I think I'm still one of the best, if not the best, Australian available, and I think I proved it today.
It was interesting to see you out there because you felt like at times, with the mud and everything, it was kind of a guess of who can do well because it was so muddy. But I guess for you, when you look at the guys you were racing with and the guys you finished with, there's no difference, mud or dry, between the competition each week. The cream today kind of rose to the top. There were no weirdo finishes. Maybe the Canadian guy, but other than that, it was all fair for everybody.
It wasn't easy, by no means. I was out there and I was pushing. I think with the conditions, it brought certain things physically that I got tired. I wasn't breathing hard, like cardio. I wasn't necessarily tired, but my body got sore. I was already going out for the second moto and I'm like, oof. My lower back. All you can do is ride, ride, ride. But I think in my opinion, had it been dry, a lot of those muscle things would have been maybe not as bad, but then I think that the pace would have been higher so then cardio maybe would have been pushed out a little bit. So it's kind of give and take. I raced on the same race track that everybody else had to. Two good starts and two races in the top ten for a guy that kind of has really sucked at outdoors. Like '13, '14, and '15, I was horrendous.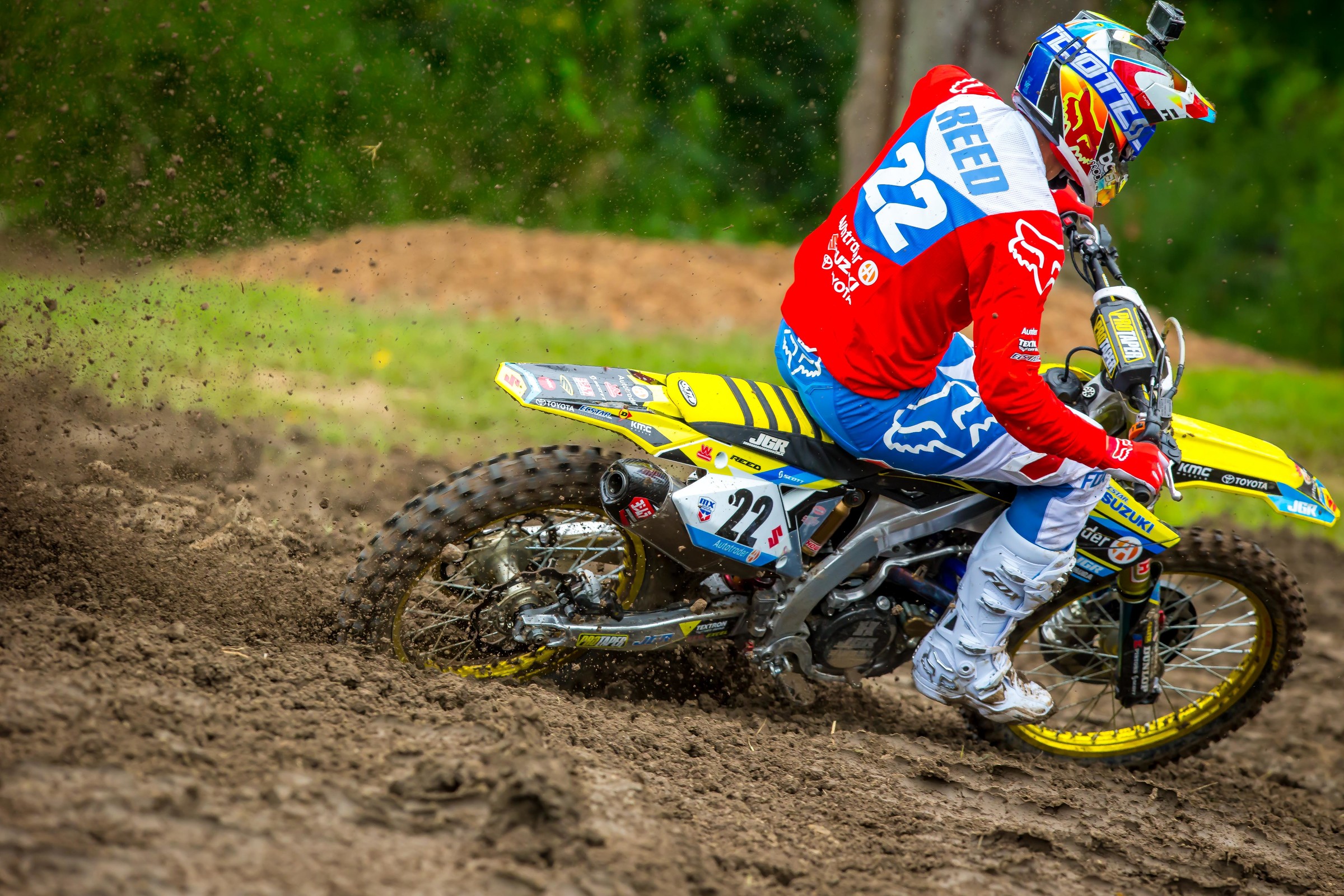 We need to go back and look at the Vault, but this might be one of your best U.S. finishes in a while. Near the end of TwoTwo, like you said, it wasn't going that well, so this might be one of the better ones. How did you get the inside gate two motos in a row? It was a nice little move you pulled a good start, and then somehow no one took that gate for moto two and you did the same move again.
I personally hate inside gates. That's a Ricky [Carmichael] thing, not so much a me thing. So really I just kind of had Ricky in the back of my mind going, "Go to the inside." I think maybe it was [Jeff] Stanton or Johnny O [O'Mara] that told him. I seen the opportunity. I'm like, I have to try it. It worked. Then I told all these guys, there's no way I get that gate in the second moto. The four guys ahead of me didn't take it. I was really, really surprised that nobody took it. Obviously, it was to my benefit. I don't know that I got the first holeshot, but I think I got the second one. It was good. I didn't get to lead a lap or anything like that. [Justin] Barcia definitely didn't want me to lead at any point. He wanted to try to run away. I struggle when it's muddy and nasty. I was cautious. I didn't want to just throw it away.
How's the JGR team? You've been around them. They seem happy to have you. You're happy to be here. How was the whole experience of being with these guys and riding during the week?
I can honestly say the only reason I did it is because of how much fun I had. During the test, the bike that I started on and the bike that I finished on, I felt improved a lot. At that point, I'm making it for me. I really enjoyed that part of it. For me, coming here, a nasty weekend, be hard on the clutch in the first one. They threw a new engine in it. I didn't even think about it. So it was really a lot of fun. A few of them I've worked with before. Some of them are completely new to me.
Dean Baker goes back to Yamaha of Troy.
Yeah, we were throwing out '02 comments today, so that was fun. I really had fun this weekend. It's hard to say, but it's possibly my last national ever. Maybe my last motocross ever, who knows? If that is the case, then I feel good. I feel like I can walk away and I'm good. Off the couch.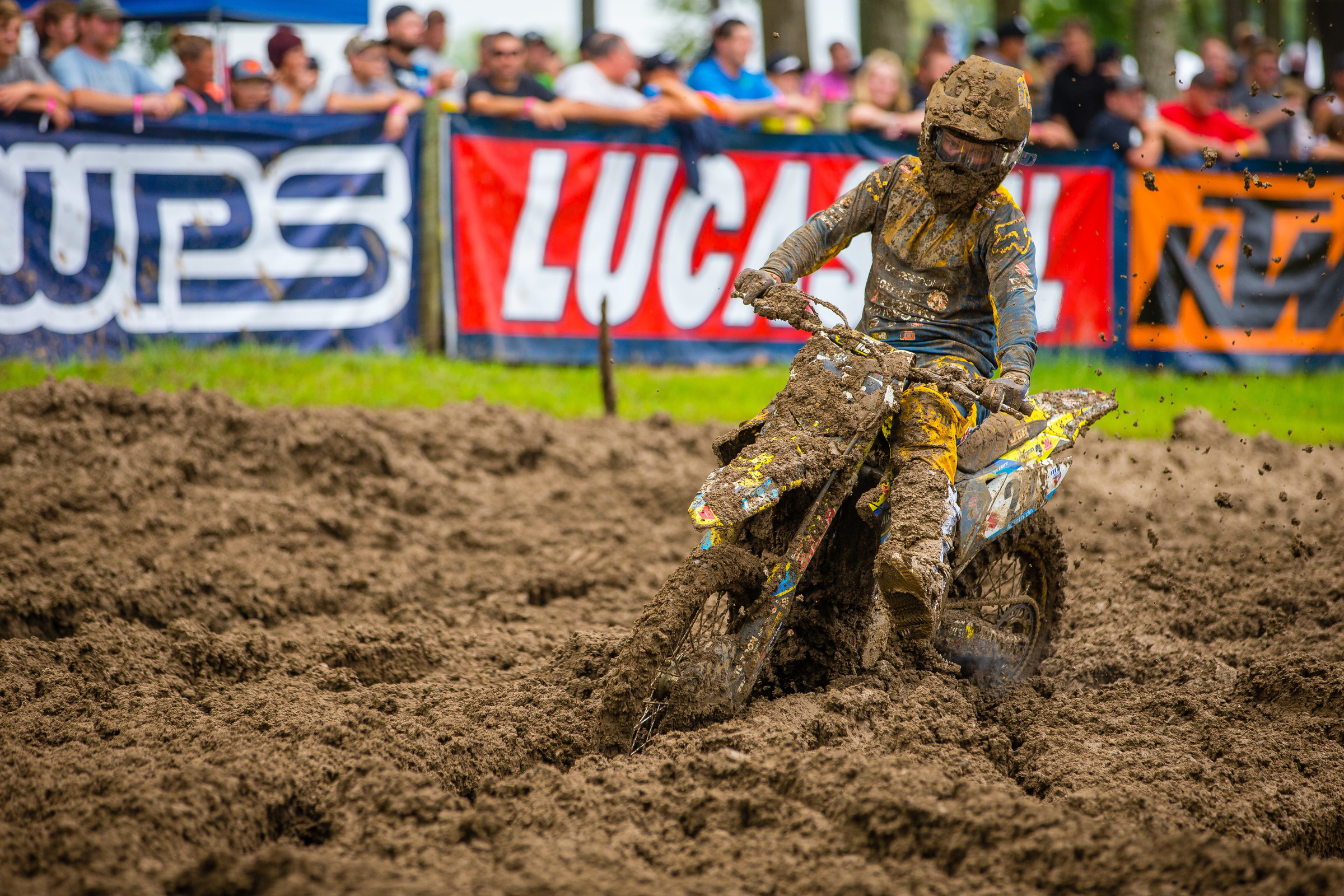 I think it was good. I think I was a very respectable showing for sure. Supercross '19, let's do it. JGR and Reed. Supercross only.
Hey, I'm all for supercross only. I think I'm in a better space. If I had to step in next year or help the team like I did this weekend in a situation [race a national or two], it would be nice to stay in shape, ride. I don't know that I want to grind away week after week. Honestly, one reason why I probably am happy and I'm here and I'm enjoying life is because right after supercross, I spent a lot of time with PT. I went to Italy. Had a good time with the family. It kind of just made me really, like, revive mentally back where I needed to be. I've just been working hard, training and riding. So luckily I've been doing that, because normally I'd be 20 pounds heavier than I am now. I don't know that I could go do what I did today in my normal off-season shape.