One great non-regret of my career:
I penned a story titled "The New Middle Class" for Racer X Illustrated just prior to the 2013 season. With the Great Recession, we had heard plenty about top riders no longer commanding 2005-era paychecks and young talent riding for free just to get on a good team. What about the guys in the middle, though? Where they making money? Could any of them break through the Ryan Villopoto/Ryan Dungey/Chad Reed/James Stewart clutter and win a title?
I very nearly didn't put Davi Millsaps in that story. He was so hard to classify. Was Davi in the category of Andrew Short/Jake Weimer/Justin Brayton/Josh Grant—solid riders who could maybe win a race but weren't expected to challenge Villopoto for the 450SX points lead? Was he better than that? Worse? We had a wide data set on Davi at that point, but it pointed in all directions. He was second in 450SX points in 2012, but Dungey, Reed, and Stewart all spent time injured and Davi was way behind Villopoto when RV wrapped the championship. Still, we also knew that Davi could mix it up with anyone. His ceiling was very, very high. He just only reached it sporadically. In 2011, a year after a big crash left him with kidney damage, he didn't have any podium finishes in 450SX. Even his 2012 rejuvenation season started with 16-13 finishes at the first two rounds. Millsaps could win, he could finish way back. Or, he could be hurt and miss races. He was so hard to predict.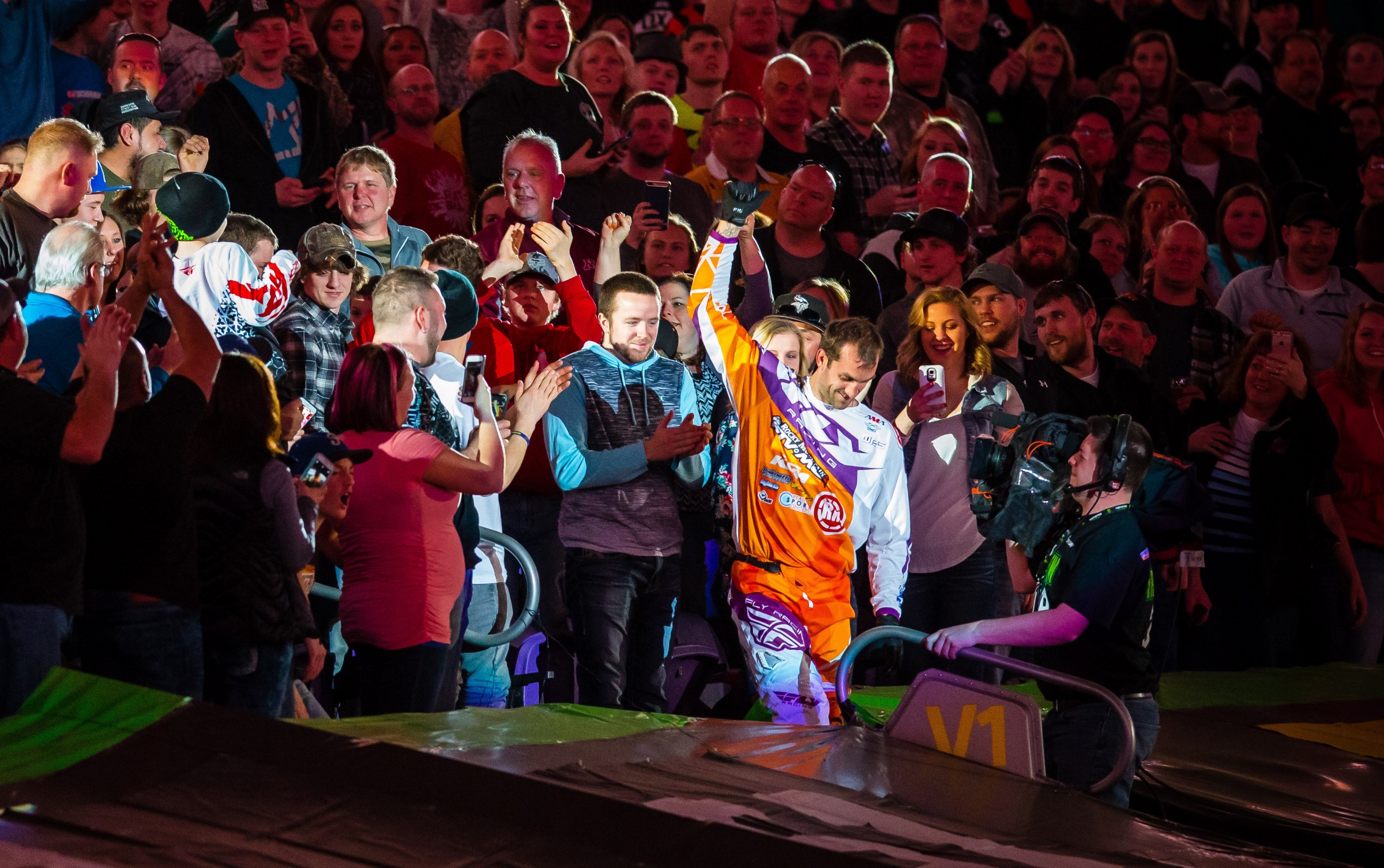 The "New Middle Class" story was finished, but I decided to call Millsaps and add him at the last minute. Davi had switched from a JGR Yamaha to a Rockstar Energy Drink Suzuki, so I asked if the switch back to the brand he had grown up with would make a huge difference. He downplayed it, saying he had never raced an RM-Z450 before, so nothing was familiar besides seeing a yellow fender. There was no way to know what was coming, but I used this as the subheader for the story:
Somewhere between the champions and the perennial back markers, a frustrated but hopeful group of riders looks to break through.
I'm so glad I added Millsaps to that story, because, oh my God, did he break through. Had I left him out of that story, I would have regretted it forever. His 2013 season was magical. Millsaps was every bit as good as Villopoto and Dungey that year. He made the leap! Plus, the Rockstar Suzuki team came clean that they had lost Suzuki factory support, which meant the rejuvenated Millsaps led the points for a privateer team. No one could resist this underdog tale.
Millsaps then admitted that he probably hadn't worked hard enough when he had the big-money ride with Team Honda, complete with expectations to bring the Red Riders back to glory (boy, how many times have we asked, "Can ___ bring the Red Riders back to glory?").
Superstar, then down, then back up. America loves this type of story, and Millsaps could tell it in full by 2013. Then came more lumps. He was hurt and missed the entire 2014 season. Kawasaki signed him to replace none other than Villopoto in 2015, and Davi won the Monster Energy Cup in his first ride with the team. The 2015 season was the year of #WhosNext, and in my informal bench-racing poll at Anaheim 1 that year, I heard more people name Millsaps as their title favorite than anyone else. Seriously. More than Dungey! More than Roczen! Everyone remembered that magical 2013 season and respected what Kawasaki had delivered the previous four years with Villopoto.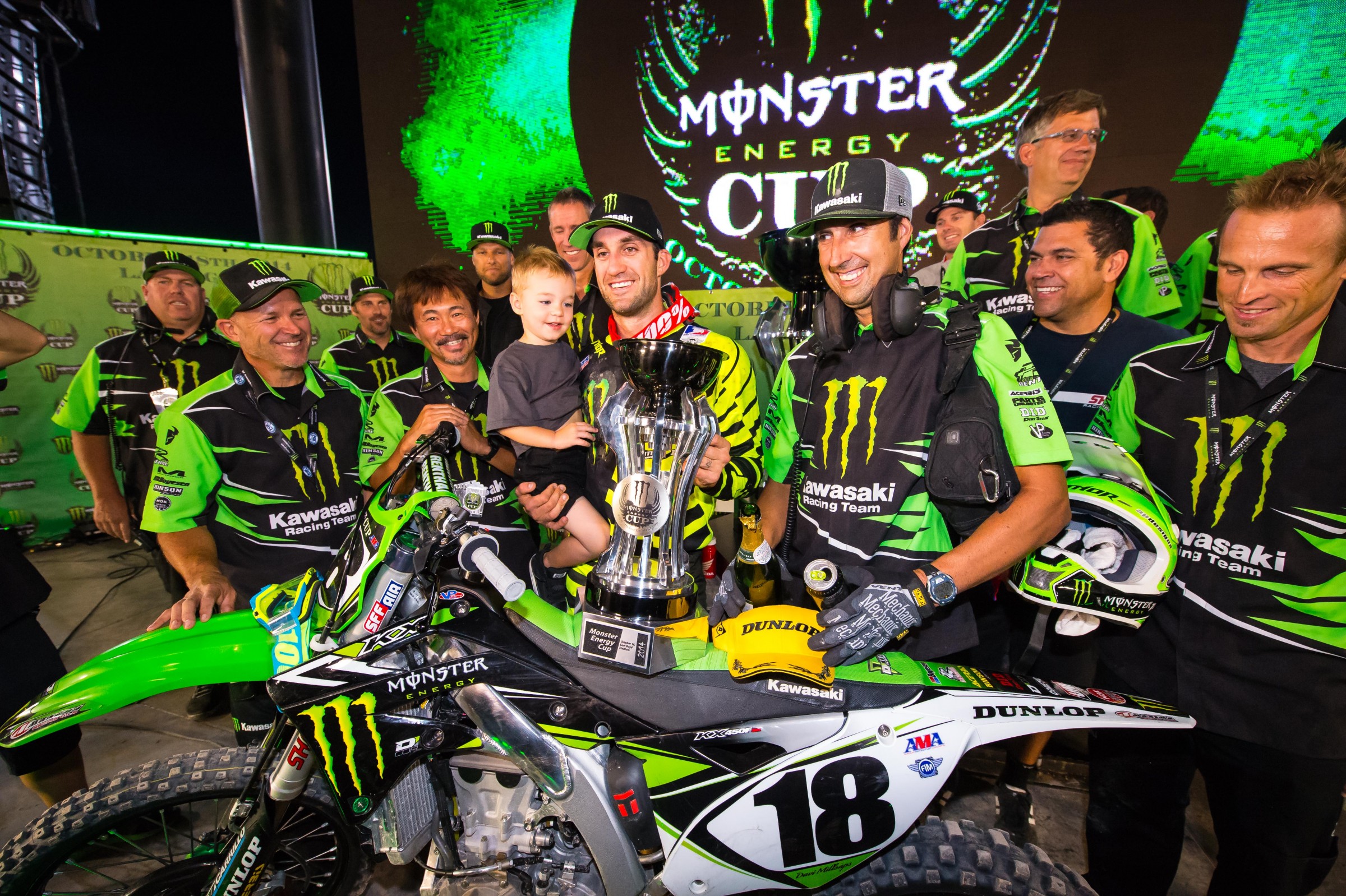 Well, it was a disaster. Millsaps had Epstein-Barr, and then he was fired by Kawasaki when they found a "substance" in his locker. By the way, that news allows Davi to hold a distinct honor: his Kawasaki termination is the most-read breaking news item we've ever posted on this site.
Davi was back down again. Forrest Butler (of Rocky Mountain ATV-MC KTM) came to the rescue and Davi was good again, winning heat races and battling for podiums in '16 and '17. KTM liked him so much they dispatched him to Canada to win the Canadian National Motocross Championship. Along the way, Davi got hurt again. Everyone gets hurt in this sport, but Davi has been hurt a lot.
This isn't just a tale of "so much talent but too many injuries." Millsaps' story was much more complex. So many twists and turns that everyone was no doubt surprised to hear in today's retirement announcement that Davi isn't even 30 yet. He seems older because he seems like he's been around forever. (In just in another example of the complexities, Millsaps was only 15 years old when he was scheduled to make his AMA Supercross debut in 2004. He ended up having to wait until the second round of the championship, after his 16th birthday, to actually race. So, he was making headlines at a much younger age than most.)
He was hard to figure out. By the time he turned pro, the Millsaps Training Facility, run by Davi's mom, Colleen, had become the pioneering—and the most successful—place for kids to train. To this day, the other amateur facilities, in some small way, follow that MTF model. Davi was a pro by the time MTF really came online, and, oddly, while his mom was his trainer and known as a hard-ass, Davi was dogged by stories of not putting in the work. Something never quite gelled there. The Honda-Millsaps combo seemed right, but that didn't deliver, either. Then came his bad 2011 season with JGR, then his great 2012 season with JGR, then the even greater 2013 season, then more mystery. When Davi missed all of 2014, he continually had to deny he was faking injury to avoid Rockstar Racing's switch to KTM. When he was terminated by Kawasaki, well, no one ever really heard what the exact deal was there.
Heck, even Millsaps' place of residence was always up for debate. Was he from Florida or Georgia? Was he based in California or back East? I ended up asking him about all of this real estate in a fun interview we conducted two years ago.
Between his prodigious talent and some world-beating results sandwiched between downtime and mystery, Millsaps created perhaps the widest window for expectations we've ever known. At this point, there was literally nothing you could hear in the Davi rumor mill that didn't sound believable, be it good or bad. He switched to Monster Energy/Knich/Factory Yamaha for this season and became the subject of "flying at the test track" rumors. Then, a big crash. Yamaha only disclosed an elbow injury, but we heard Davi had suffered a big concussion and that his career was possibly over. Unfortunately, that one turned out to be true.
From flying at the test track to down and out all in one moment. That's how it went for Davi that day; that's kind of the way it went for his career.
To his credit, I can think of one thing that wasn't inconsistent with Davi: his likability. Davi could make people smile even if he was frustrating them at the same time—he was never a jerk. You can learn more about riders from their former teams and ex-sponsors than any other source. They no longer need to sugarcoat the info or protect secrets. You do not hear Davi's ex-employers say anything bad about him as a person. Davi loves being contrarian. He loves to argue his point, and he will do it to the death. I've witnessed him in heated debates on crazy subjects (barely racing related, or not at all) with former bosses like Coy Gibbs or Bobby Hewitt. Yet, even with that, I've never heard anyone say Davi is a jerk, and Gibbs and Hewitt only look back at time spent with Davi with fondness. I never heard the Kawasaki guys trash Millsaps as a person. Unique? Contrarian? Funny? A character? Davi is Davi, but he's never a bad guy. Davi loved to argue, Davi could frustrate, but Davi wasn't mean-spirited at his core. What do I hear most from people who have worked with Davi Millsaps? He's just a big old teddy bear.
Now Davi is unlocked from the expectations of racing, all of those injuries, all of that potential, and all of that mystery. We don't know what's next, but we never really did when he was racing, either. As always, the window is wide, and the ceiling is high. Good luck to Davi in whatever is next.