San Diego, CA
San Diego
Monster Energy AMA Supercross Championship
Here we come, San Diego! The city that Ron Burgundy once declared "the finest city in America" plays host to round six of Monster Energy Supercross. We are in our fourth year of racing at Petco Park after decades at nearby Qualcomm Stadium. Many have had mixed feelings on the move downtown, but personally, I love the change. Petco Park sits next to the bustling Gaslamp Quarter and gives supercross a different vibe than before.
For those in the industry, I can understand the inconvenience of going downtown and the parking difficulties compared to Qualcomm's location. For the average fan, though, this is a great upgrade. Most can walk from their hotel to the event, the in-stadium experience is far superior at Petco, and having supercross in the downtown public eye is good for non-endemic exposure. Supercross always benefits from venue upgrades, and the move to Petco Park has been no different.
The track this week is another baseball configuration, which has its complications. The angles create shorter straights and typically more one-lined sections. This particular rendition is a nice example of how to make the most of what's available. There aren't a multitude of tight switchbacks that prevent passing. Opening the corners up and lengthening rhythm sections is key to good racing.
The start bends into a 120-degree left and immediately into a rhythm section. We have seen crashes in situations like this before, but it's impossible to avoid them every week—you can't just put blank straightaways in every track after the first turn. Using caution here is key if stuck in traffic. On paper, the line looks to be doubling from the inside, followed by a three-three into the berm. That bowl berm will slingshot riders into another triple out of the corner before a possible quad. If that doesn't pan out, riders will be able to piece together an on-off, but if the big option is possible, look for it to be used exclusively. A standard supercross triple puts riders into a 90-degree right-hand turn in the home plate section of the stadium.
Exiting that right, another supercross triple leads into a step-on, step on, step-off section and into another bowl berm. Into the whoops they'll go, and exiting that bowl berm may give riders a chance to pass. Watch for riders to ride around the outside of the first bowl berm, race down the inside of the whoops, overjump the double into the turn and—BAM—block-pass the lead rider. This is similar to Glendale's setup, where many passes were made on the exit of the whoops.
Three jumps meet riders as they exit the next bowl berm, and they will either try to triple out and blitz through the sand or double and launch into the sand as far as possible. The angles of the jumps and sand will dictate that decision. An elevated right-hand turn sets riders into the mechanics' area straight and into a tricky-looking triple-up. Upon landing, they have a hard 90-degree turn before the finish line. This finish line might be a spot for nasty block-passing as riders will be forced to go outside to clear it, and in doing so, open the door for anyone on a mission for destruction. The turn after the finish line is a fast 90-degree right-hand turn that will send riders careening into another left-hand bowl berm. Look for riders to ride this berm high and take the on-off option back into the start of the second lap.
Questions I Want Answered
Will we see retaliation from all those who felt slighted in Oakland?
Can Aaron Plessinger win another race and really put a chokehold on this title?
Can Cole Seely seal the deal?
Is Ken Roczen ready to take the final step to being "back"?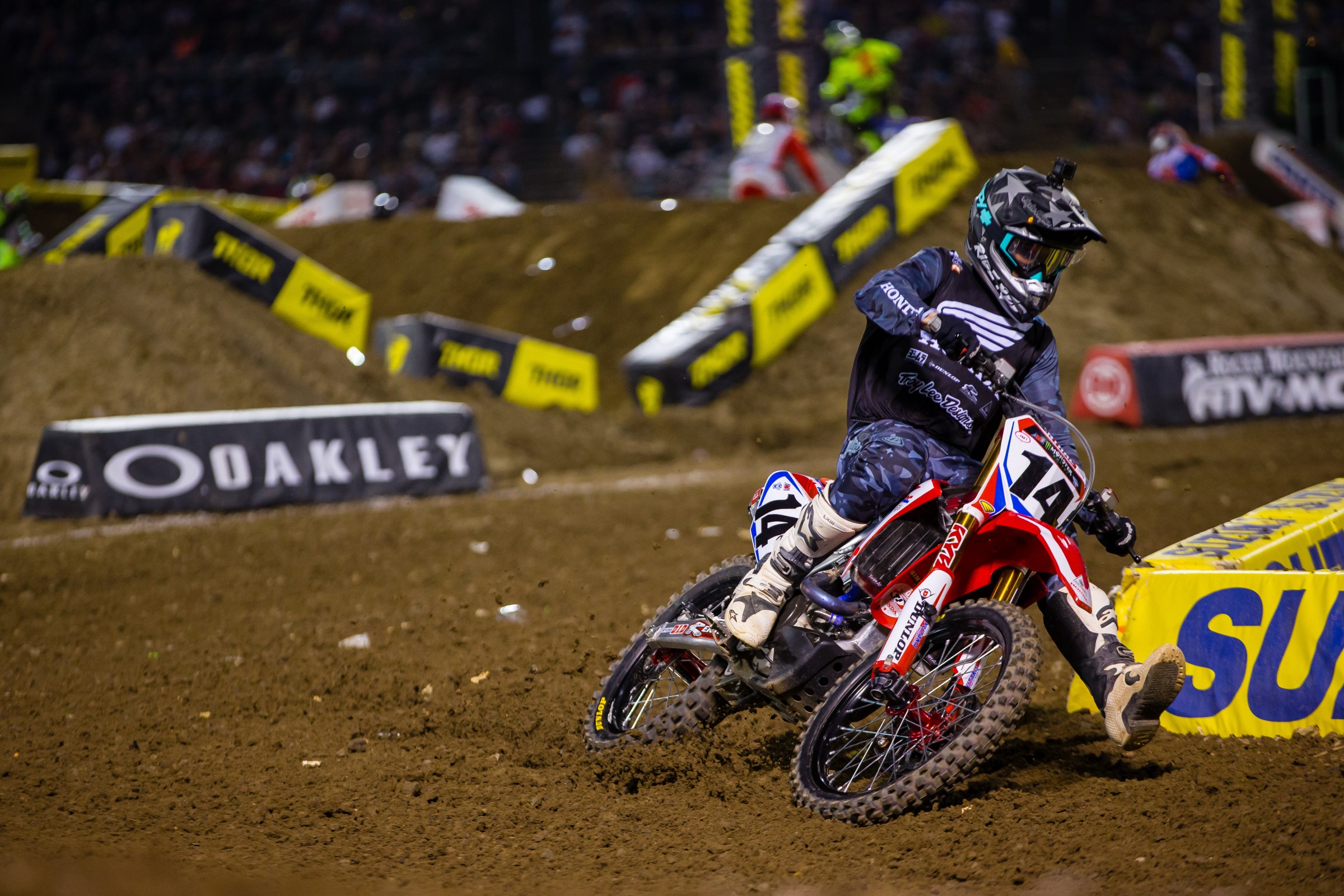 Who's Hot
In Oakland, Jason Anderson put in arguably his best overall ride ever. We may be witnessing the arrival of a new Anderson.
Plessinger has won two in a row and looks poised to take over this 250 West. Even when sick, he found enough to win on a brutally tough track.
Justin Hill showed signs of life and landed on the podium for the first time in 2018.
Blake Baggett used a good start and solid laps to find himself in the mix at the end of the Oakland main event. He finished third, but if not for Vince Friese's antics while being lapped, he may have been even closer to a win.
Seely tossed away a good finish, but he is riding incredibly well thus far in 2018. He will win one of these if he keeps this up.
Who's Not
Shane McElrath crashed twice in the main event and lost a boatload of points to the leaders. His riding isn't an issue, but with a short series, every point counts.
Eli Tomac found himself on the ground with an assist from #51. He had zero room for mistakes if he wanted back into this championship. That might be history now.
Justin Bogle has had a rough comeback to SX so far. He was off the bike for a long time, so expectations were justly low. Putting in crash-free main events is what he needs to build moving forward.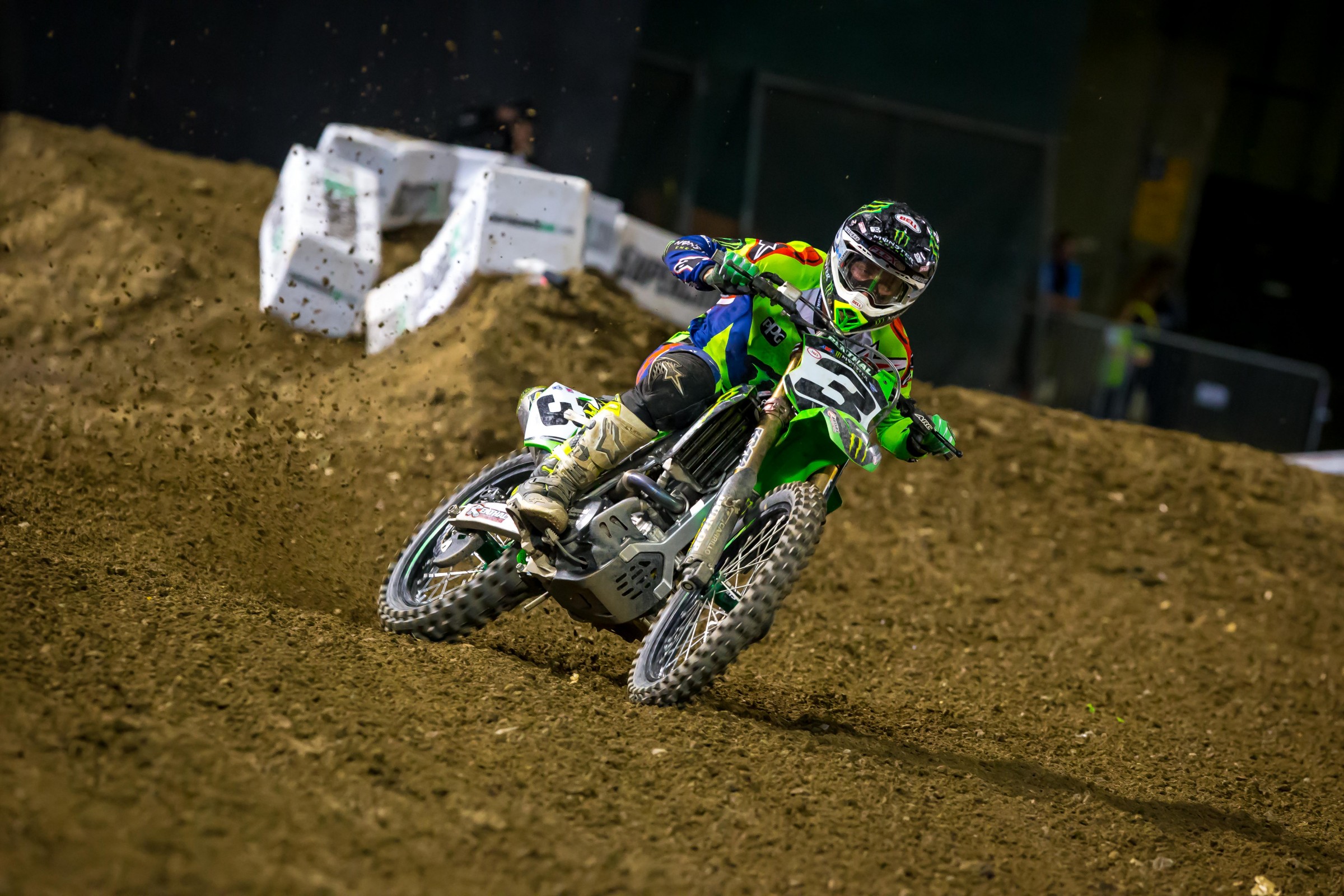 Bold Predictions
Tomac takes the military theme to the next level and packs a bow and arrow during the main event.
Roczen gets his first win of the season.
McElrath wins after a rough Oakland.
Friese one-ups his Oakland antics and rides the entire main event going in the wrong direction.
Adam Cianciarulo battles for the win before a mistake costs him a chance at it.
Marvin Musquin seeks revenge and comes prepared for war with a legion of domesticated housecats.
All of the top riders decide to forgo all of the niceties and declare war at the front.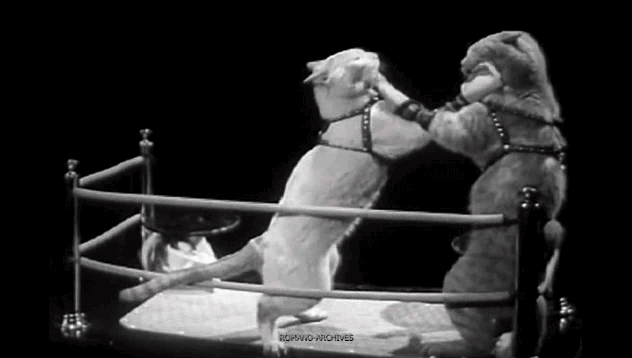 My Picks
250
Shane McElrath
Aaron Plessinger
Joey Savatgy
450
Ken Roczen
Jason Anderson
Eli Tomac