Georgia Dome
Atlanta

,

GA
Atlanta
Monster Energy AMA Supercross Championship
Welcome to Racerhead. Been a long and busy week here as Monster Energy AMA Supercross heads to the East Coast just as our local racing season starts ramping up. Tomorrow's Atlanta Supercross will air live on SPEED beginning at 7:30 p.m. (ET). The race will no doubt be very close to sold out, and it's always a big one for the riders—who doesn't want to win a race in front of 65,000 fans?
Unfortunately, Chad Reed will be watching. Along with pretty much the rest of the supercross world, I was bummed to see #22's horrific crash at Dallas last Saturday night. It reminded me of what happened to him at the Spring Creek National last summer, only this time he didn't get back up. You know the initial damage—broken leg, torn ACL, fractured ribs—but the big-picture damage can't be measured yet. His departure was a game-changer for the drama of this series, as if the air were deflating the longer he sat on the Asterisk Mobile Medics' Mule. Will he be back by the end of the series? Will he be back for the start of the Lucas Oil AMA Motocross Championship? And will someone like Ryan Dungey, James Stewart, or Kevin Windham be able to step back up and fill the void he's left as the lead pursuit of the streaking Ryan Villopoto? That's the unknown here. No matter, here's a get-well-soon to Chad and his whole team.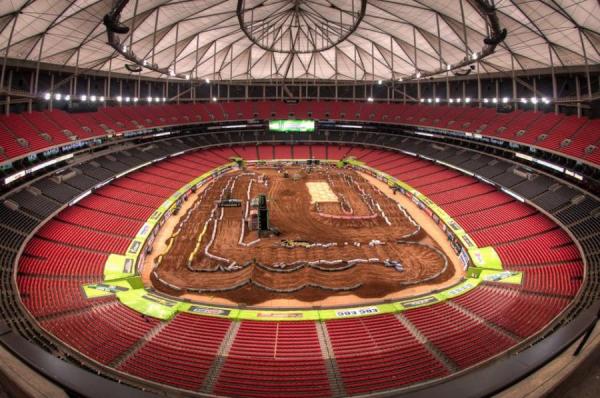 Here's a preview of what lies ahead in Atlanta.
Photo: DMXS
I will let the other guys get into more of what's going on in Atlanta, but I want to address something that happened in Dallas. Weston Peick definitely got the short end of the stick last Saturday night, the stick being the one that the checkered flag is stapled to and the finish-line flagman waves to end races. And that was half a second after he got the better end of another stick: the PVC pipe that runs cable through the base of the finish-line jump for transponder scoring. Peick was .002 seconds ahead of fellow privateer Gavin Faith when they went past the first stick (the pipe) but, according to the flagman (second stick) and the manual-scoring officials at the actual finish line—the peak of the jump—Faith was in front as they crossed the peak of the jump and took the checkered flag. The scoring tree showed Peick in second place, as it goes by the transponder signal, but the officials and scorers got together, went over their perspectives, and decided to change the results to say Faith crossed the actual finish line as the second and final transfer for the main event.
Confused? So was pretty much everyone else. The flagman and manual-scoring officials do not go by the timing loop—they are at an angle above it—so they do go by what they see at the top of the jump. And the transponder counter itself is not at the very peak of the jump because the bikes used to cut a rut down to it. So there's an inconsistency that caused the chaos and some real criticism of the whole system. (We had a similar dilemma at Steel City two years ago, but it was before the actual race that we realized the problem, so John Ayers and Marc Peters worked well into the night to dig up the timing loop, which was maybe 20 feet before the actual finish line, and get it within a couple of feet of the peak of the jump.)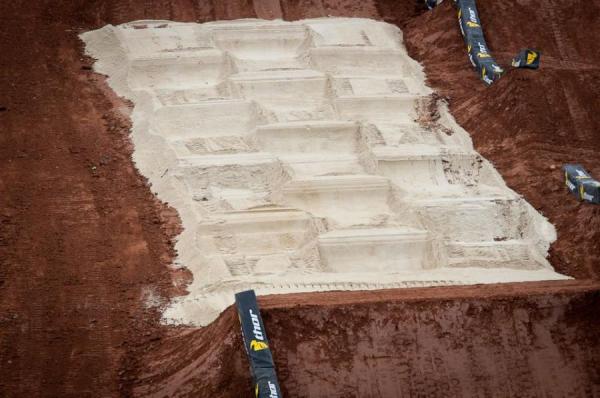 Another shot of the track from the guys at DMXS.
Photo: DMXS
I am sure this has be discussed at length by everyone from Mr. Peick to Mr. Feld, as well as all of the AMA and FIM race officials, who took a collective ass-whipping this week over the snafu, and understandably so. But it should be pointed out that it had nothing to do with the riders involved or who they were (and weren't) riding for, as some in the blogosphere have been shouting. Gavin Faith was not riding for GEICO Honda; he was pitted out of a van in Dallas, not the big rig, as his days as a full-in rider had ended. He was as much a privateer as anyone out there. As for Weston, he is a hard worker and a good rider, but the breaks never seem to go his way. The scorers down there wouldn't know either of these guys off their motorcycles, and they don't care who they ride for. (For Gavin Faith's take on the situation, check out Haley's interview with him right here.)
The scoring officials were in a tough spot, and the riders were in a tough spot, but there was an easy fix, in my opinion: Why not just send both to the main event? There are 22 gates down there (two are for backup). It was a finish that could have gone either way, in a race for last-chance qualifier, so why not give the guys the same score—second place—and put them both in the main event? Just think: If Weston Peick was also out there, he might have saved Mike Alessi $500 because #800 might not have been able to angle his bike on the far outside, which is a no-no in the rulebook, but obviously quite effective!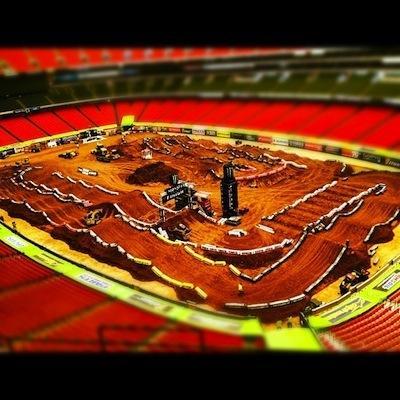 Another view of the track.
Photo: Dave Prater
Okay, off my soapbox. Let me turn it over here to Jason Weigandt.
First of all, if you're even thinking about thinking about the Atlanta supercross, you need to watch the 1990 Atlanta race. It's required.
I'll argue with anyone that this race was the best SX ever, and I will not lose that argument. There are probably 100,000 people claiming to have seen that race in person, but in reality very few were really there. Back then, the Atlanta SX wasn't a big race on the schedule. The old roofless Fulton County Stadium and February race date were a bad mix, as this race was usually super cold and often a full-on mudder. It was never nice! Moving to the new Georgia Dome in 1992 fixed that problem, and that coincided with the sport's tremendous growth in the Southeast. By the early 2000s, Atlanta was drawing the largest crowd of the season, and that will probably be the case again tomorrow.
All of that leads many to think the Southeast is a hotbed for SX. The Jacksonville, Florida, SX was supposed to capitalize on that crowd but didn't. And unfortunately, other venues in the Southeast, like Bank of America Stadium in downtown Charlotte, don't work for supercross (there's basically no place for parking and pits at that stadium. We're lucky the Georgia Dome is attached to the massive Georgia World Congress Center, which offers indoor pitting).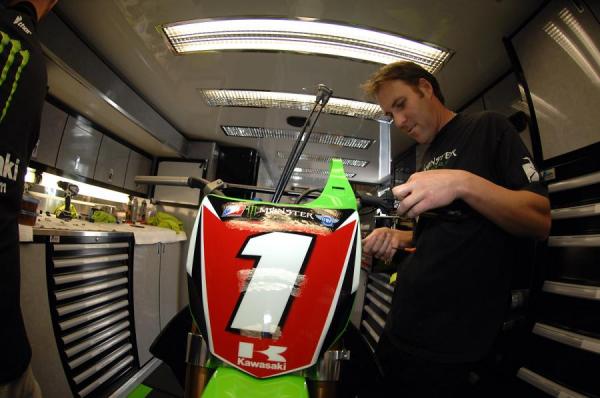 The guys at Monster Energy Kawasaki getting RV's bike ready for tomorrow.
Photo: Carl Stone
However, I think the big crowd in Atlanta is misleading. It's not just southerners in that crowd! At this race, I run into motocrossers, GNCCers, and heck, even ATV riders and old friends from Ohio, Pennsylvania, Maryland, and New Jersey. This race has become a destination event, a fun road trip to get out of the frozen winter at home and catch a race in person after watching all the California events on TV. Similarly, the Indianapolis race has grown tremendously as well, and that's because it's about as close as it gets for fans in the Northeast (except for Toronto, which more people should go to—it's a cool event and a great city).
You've got cool side events in Atlanta as well, like tonight's DMXS Radio party at Tounge & Groove downtown And the 9th annual DMXS Ride4AT charity event on Sunday.
Just want to mention a few cool stories we posted this week. We interviewed Cole Seely about his jump to a 450, we talked to Ryan Dungey about his season so far on his new bike (and got The Dunge to open up a little more than usual), and chatted with Gavin Faith about that whole LCQ deal. I uncovered some cool stats for Kevin Windham's 200th SX in Bench Racing Ammo. How many races does K-Dub need to get the all-time starts record? Check it out.
And don't forget our Dallas post-race interviews in Open Mic part 1 and part 2.
We've been cramming a lot of stuff onto this site every week, and I don't want you to miss anything. See everyone this weekend at the ATL SX, where strangers are just friends you haven't met yet.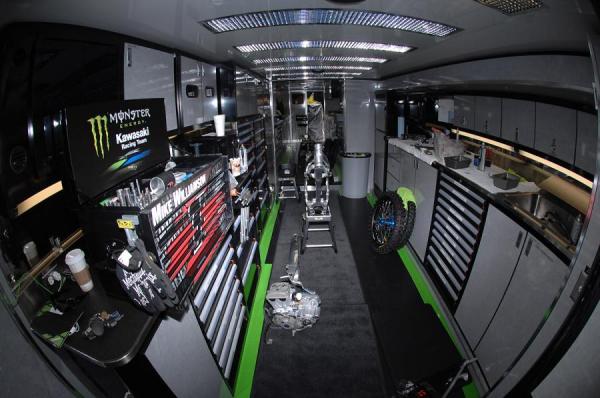 A look inside Monster Energy Kawasaki.
Photo: Carl Stone
Here's Ping, who did a little testing this week...
This week the Racer X crew got to ride the bike built for Ryan Dungey: KTM's 450 SX-F Factory Edition. KTM only built the minimum numbers of bikes required (400) to meet the AMA's homologation rules. Right now they only have eight of the bikes allotted for race-team use, which isn't that many when you are continuously testing a developing a brand new motorcycle and supporting one of the best riders in the world. There are only a couple designated for media right now and we met KTM's Tom Moen at Cahuilla Creek Raceway for a turn on one of them.
The first thing you notice is that this really looks like a race bike right out of the box. It comes with a gripper seat, Red Bull graphics, orange frame, black Renthal 996 Fatbars (a new bend for the Fatbar), a #5 on the number plates, black rims, and an orange Renthal sprocket among other things. The bike was supposed to come with an Akropovic exhaust but they didn't have them into production in time. It's a good-looking bike.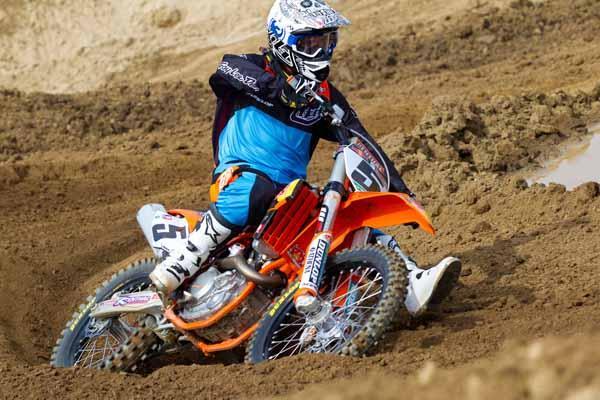 Ping testing the KTM's 450 SX-F Factory Edition.
Photo: Matty Fran
The next thing you notice before you even click the bike in gear is the throttle response. I know some elderly trail riders will argue that a carburetor works as well as EFI, but that just isn't true. The bogs and slight hesitation between the throttle and the real wheel, traits of the previous KTM 450, are long gone. The motor makes great power from down low to way up top. The engineers spent a great deal of time designing this motor and reducing the gyroscopic effect created from spinning parts. Their efforts are noticeable as soon as you lay into your first turn on the track. This bike is agile and responsive, and its predecessor was neither. The handling was surprisingly good. The shock was predictable and stable and the front, while it was a little stiff for me, didn't have the nervous, over-weighted feeling that the original 2012 SX-F had.
The price tag for one of these beauties is almost $10,000. Despite the steep cost, the Factory Edition bikes are already sold out to dealers around the country. So, what happens next year? According to Moen, the 2013 KTM 450 SX-F will be a refined version of this motorcycle but will no longer be called a Factory Edition. That means the orange frame goes away, as do the Red Bull graphics. Either way, KTM has made a huge leap forward in competitiveness with this motorcycle, and it is showing in Ryan Dungey's results. And it will show in the results of anyone who buys one of these bikes also. Well, maybe not. Go to www.ktmusa.com for more information about all of KTM's models.
Check out the video we made from our day at Cahuilla Creek right here.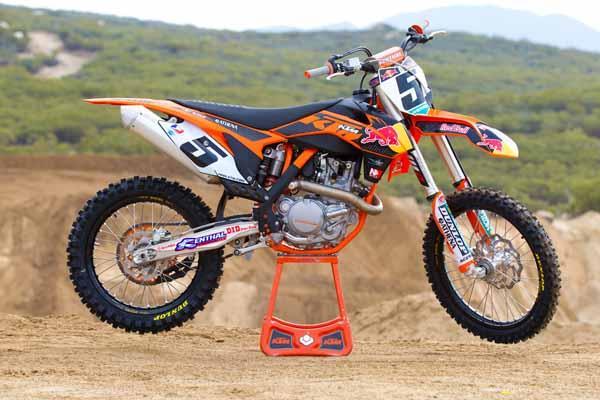 Another look at KTM's 450 SX-F Factory Edition.
Photo: Matty Fran

Here's Steve Matthes:
If there was ever a time for Dungey and/or Stewart to step up and try to get with Ryan Villopoto, it's right here. It's like a home race for the Tallahassee-based Dungey, as well as close to Orlando where Stewart lives. Both riders ride every single day on the red clay that the Atlanta track is made of, and familiarity with the soil leans towards those guys having somewhat of an advantage.
Generally speaking, the Atlanta track has been harder-packed and more slippery than it used it be because of the heaters that get turned on while the track is being built. Back when I first went there and raced amateur day (it was the morning of the Atlanta Supercross—that's how much things have changed!) in 1989 (Jeff Stanton's first career win by the way when Rick Johnson fell with a couple of laps remaining), it was very soft and rutty and continued that way for years. But in the last five or six, it's been more like a Phoenix than an Indianapolis, if that makes any sense. This year we could be in for a change, though, as BTOSports.com rider Jimmy Albertson did press day there and tweeted that it was tacky and more old-school. So I guess we'll see.
Supercross.com Honda's Andrew Short is definitely going to miss Atlanta and probably a race or two more as he tries to heal up from a shoulder injury. If the R&R doesn't go well, it's surgery and a huge chunk of time missed by the #29.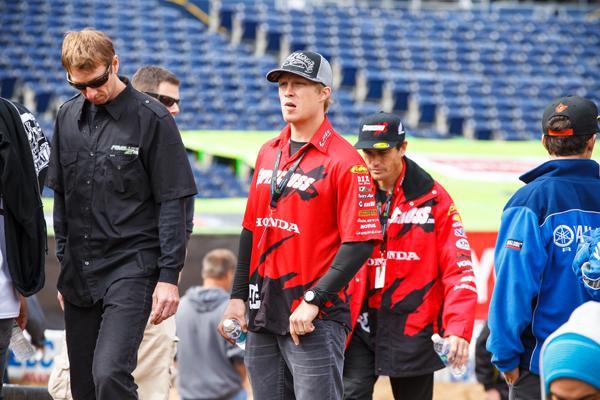 Short is expected to miss the next couple of rounds with a shoulder injury.
Photo: Simon Cudby
Between Short, Honda's Justin Brayton (who's not riding during the week trying to recover from his San Diego crash), Trey Canard, and now Chad Reed, Honda's hopes for wins and podiums has taken a blow, big-time. We were touting the Red Riders as having too many fast guys before the season and here we are, not even halfway through the circuit, and Honda's filling in. TLD Honda's Cole Seely will step in for the next few races, and the word is after that it will be Wil Hahn on the big 450 until the West Region Lites picks up. The real question is who's going to be on the bike for outdoors? Honda would probably like a full-time guy for all twelve rounds and not be jumping around, so this should be interesting to see who they pick. The obvious pick is Justin Barcia again, but there's a sense in the GEICO Honda camp that Justin, working with Jeff Stanton and maturing, could really be focused on an outdoor title this year. Barcia knows it's his last chance at it before he moves up to 450 full-time.
One more note about Honda in the Lites class. Phil Nicoletti. Fifth? Yes! In case you missed it, Aaron Hansel interviewed Eleven10 Mods' Nicoletti earlier in the week for our Shoei Privateer Profile. Turns out Nicoletti was planning on racing in Australia again this year but ended up getting himself banned from the country for three years. At the very last second he picked up a ride with Eleven10 Mods—Chad Sanner's privateer speed shop that helped get Darryn Durham where he is today—and with minimal time on the bike, pulled out a career-best finish in Dallas.
Thanks for coming, don't forget to check out Pulpmx.com once you've read every single thing on Racer X, and remember, kids, cheaters never prosper.

GEICO Honda getting ready for Atlanta.
Photo: Carl Stone
Okay, some random things to close out the week...
Sign of the Times: Shaun Martin sent us word yesterday that Honda of Houston was parking its amateur support rig indefinitely. The Texas shop has been a huge contributor to amateur motocross over the years. Here's hoping that their hiatus is brief. Click here for full PR.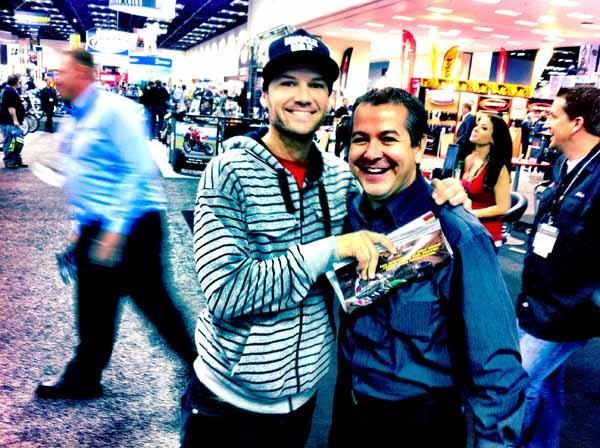 Old friends Chad Reed and Sweet, Sweet Lou Lopez at the Indy Show.
Photo: DC
One thing that really spoke to Reed's new role in the sport was the fact that he flew to Indianapolis on the way to the Dallas SX to attend the trade show on behalf of Bel-Ray. Reed spent a couple of hours signing autographs on Friday morning, meeting dealers and talking to the Bel-Ray brass. Scott Lukaitis told me after Chad left just what how important that was to everyone at Bel-Ray and how much he appreciated Chad's professionalism.
Also, JT Racing was at the Dealernews Trade Show last week, but the day after the show ended, a press release from CEO David Dray came out that explained that he is no longer with the company. Dray resigned and is being replaced by Gene Gershman, who was acting as president.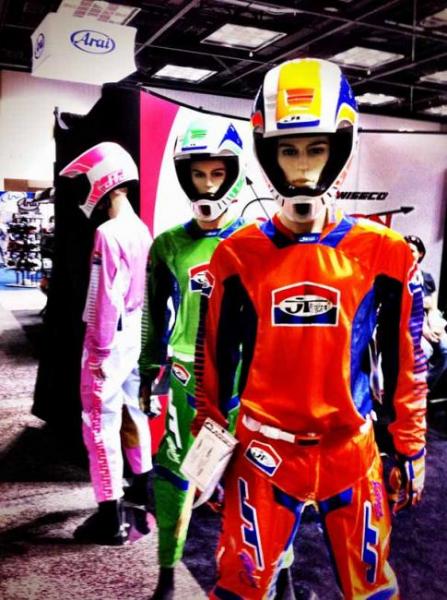 The new JT Racing is in flux right now.
Photo: DC
Tweet of the week from Rockstar Star/Valli Yamaha's
Austin Stroupe
(@stroupy45): "I want a hooker but not really a hooker but knows how to get it done like a hooker. Yeh that sounds good."
The big international preseason races are underway in Europe. Tony Cairoli won in Mantova, Italy, as expected, and some of his primary rivals for the MX1 FIM World Championship this year—Clement DeSalle, Gautier Paulin, and Stephen Frossard—led the way in Vallence, France.
It was at the race in France that Antoine Meo, a motocross prospect-turned-multi-time world enduro champion, rode a KTM 125cc two-stroke to ninth overall against 450s and 250Fs. He wore a helmet cam for Gautier Grollemund, and it was posted on MotoVerte.com's website. Check it out, but look out for those walls!
Issue #14 of the online magazine Motocross Illustrated is out. Besides the big Grand Prix preview, there are some stories that U.S. fans might find really interesting, including a look at the career of former AMA Motocross Champion and three-time World Champion Greg Albertyn, as well as Steve Dixon, who is Zach Osborne's boss on the Bike-It Yamaha team. And then there's a fascinating piece that our own Eric Johnson penned about the minicycle rivalry of
Mike Alessi
and
Ryan Villopoto
, harking back to the days of their heated battles at Loretta Lynn's Ranch and how they would shape their careers as professionals.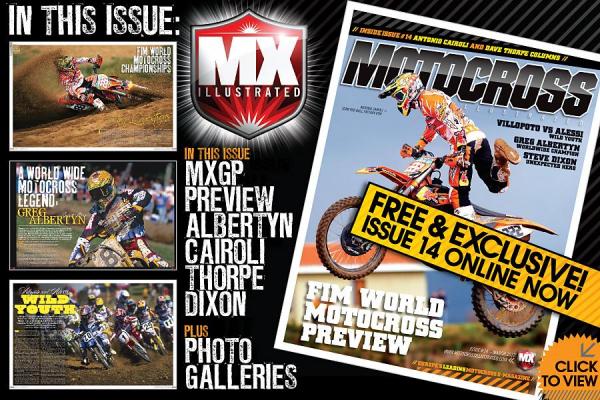 It's an interesting take, in that
Mike Alessi
almost always won back then, and how RV used those lessons and frustrations to motivate him when he turned pro. It's kind of like how Tom Brady had to battle with a prospect named Drew Henson when they were both playing QB at the University of Michigan, or maybe even how Michael Jordan was overlooked by his high-school coach while growing up in North Carolina. The roles played by Alessi and Villopoto in that old rivalry have turned completely, and now RV is the best overall rider on the planet, as last year's sweep of everything proved; Alessi, meanwhile, has only reached a single podium in his entire 450 SX career. He's getting closer again on his MotoConcepts Suzuki 450, but he's not really a problem for Villopoto when it comes to SX racing. Check out EJ's piece—it's fascinating.
Speaking of Mike Alessi, I mentioned that $500 fine. The AMA rulebook explicitly states that riders must line up straight behind the starting gate, but Mike moved his motorcycle over a bit as the 30-second board was up. He ended up with a great start, beaten to the first turn by only one rider: little brother Jeff Alessi! Jeff earned $1,500 for the Nuclear Cowboyz Holeshot bonus; Mike lost $500 for the illegal start.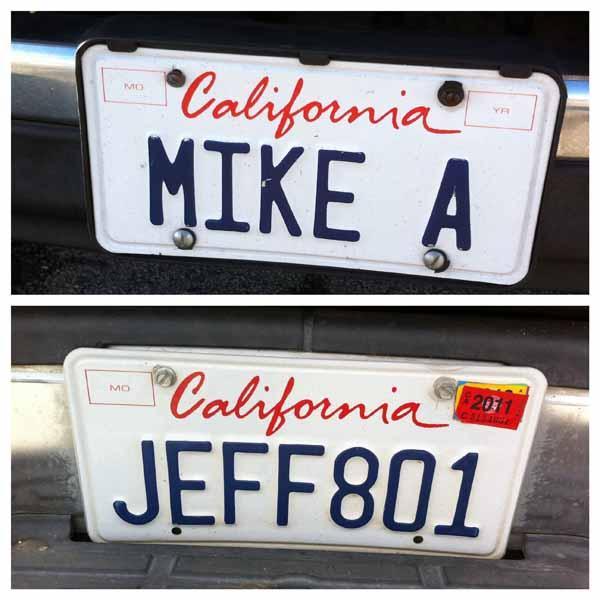 The Alessi brothers were both fast starters last Saturday night.
Washougal
MX Park has revamped its website. With the combination of Brad Zimmerman (www.bradzimmerman.com) and Tavi-Marie Huffman (www.tavi-mariedesigns.com) the new and improved website is easy to navigate and expresses a modern look unlike no other motocross related website! Says Huffman, "We are sure happy to finally have it up and running and for our viewers it is so important to us that they receive all the information that is needed regarding
Washougal
MX Park's regular season information and our 2012 Lucas Oil Motocross Championship round #8!" Check it out right here:
www.washougalmotocrosspark.com
.
Having such vast photo collections and resources here at Racer X, every now and then I stumble upon a photo of a friend from way back in the day that I used to race with or just know from growing up in and around the sport. But I was truly shocked when I found this big pic of some fierce-looking young Yamaha rider from Dick Miller's old photos of a race he went to in Chile back in the late seventies.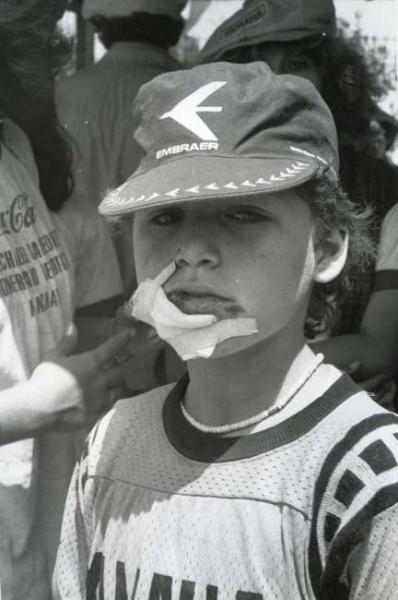 We immediately knew it was Tommy Rios!
If you get some time this weekend while you're waiting to either watch or attend the Atlanta Supercross, check out
this extended documentary
that Mongoose made about its history in BMX and how their whole story came together. It includes a few folks that motorcycle enthusiasts should be familiar with, including John Tomac, the father of Eli.
And here's another interesting clip, the trailer for a Joey Dunlop documentary called No Ordinary Joe. Dunlop was the world's greatest street racing rider, winning the Isle of Man TT many times before his tragic death at a race in Estonia in 2000. Check it out:
Here's a long-distance good-luck to the very fast and versatile Tucker Hibbert, who is on the other side of the planet for the FIM Snowcross World Championship, which will take place in Semigorje, Russia, on February 24-25 February. Hibbert is arguably the GOAT of snowcross racing, and for years he made some great finishes in the motocross world. Now Tucker is focused primarily on the snow racing, and he will wear #3 on his factory Arctic Cat in Russia—he was the fastest qualifier today!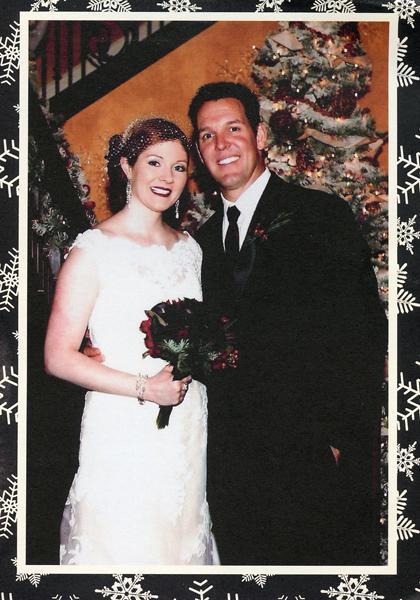 Contrats again to Mr. and Mrs. Johnny O'Hannah!
Want to know what life on the road can be like for the mechanics, media, and pit crews of the riders who travel to all of the races? Carl Stone told us about what happened last night when he and some friends went out to dinner in Atlanta:
Big B [Brian Barnhart], the Kawasaki factory big rig driver, was talking about a place he wanted to go in Atlanta to eat. He was talking about this place since last weekend in Dallas. The name of the eatery is called The Vortex and he had heard about it on the TV show "Man vs. Food." The sandwich he saw on the show is called the Triple Coronary By-Pass and he was determined to try it! So Brian, Mike Williamson [RV's mechanic], David Villopoto [RV's uncle and bus driver], Loren Lowrey [Ward Racing's big rig driver] and myself drove down to The Vortex after they were fini shed building the bikes. The idea was Brian was going to get the legendary sandwich and split it with whoever wanted to share it with him.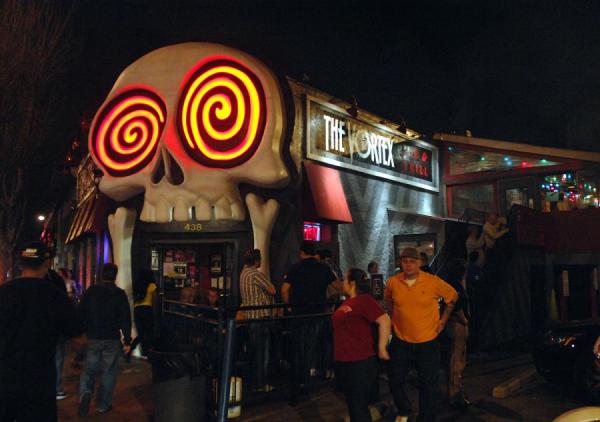 The Vortex attracts world-class eaters like, well, Big B!
Photo: Carl Stone
L
ong story short, David was going split one with Brian but then for whatever reason decided to get his own, which meant there was going to be two of these monster sandwiches on the table! The rest of us just ordered something else and wanted to watch them eat.
Surprisingly, Big B finished of all his sandwich (okay, maybe not such a surprise, there is a reason they call him that name!) And David came close. Loren and myself had some of David's sandwich and I have to say it was damn good. Yes, something that bad for you of course tasted amazing!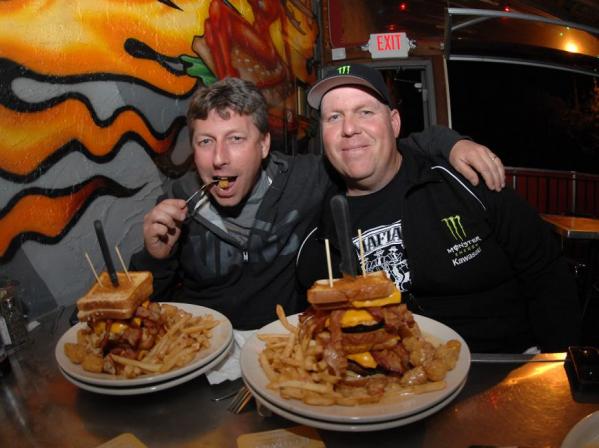 Add up the meals of Brian Barnhart and David Villopoto and you have a a Double Triple By-Pass Artery Buster!
Photo: Carl Stone
After reviewing the 335 videos and tallying over 130,000 votes, there were five racers whose drive and determination stood out from the rest in
Champion Spark Plugs' Search for a Champion
contest. These five finalists will all earn a $10,000 Champion sponsorship in 2012, as well as a chance to win the grand prize sponsorship of $50,000. One of Motocrosses own, Chad Crawford from Warrenton, Missouri is a top 5 finalist. Show your support and vote for Chad by visiting the Champion Spark Plug website on 2/27.
Here's a note from the editor of The Racing Paper, Jordan Roberts:
"I stopped by the Eleven10 Mods shop yesterday afternoon. Like many teams mid-week, they were breaking down and rebuilding their race bikes in preparation for the second East Coast round in Atlanta. But unlike many teams, they had their regular weekday customers to take care of, were still a little behind in regards to race prep, and had a certain broken down black box van to deal with. Although the occurrence of these types of issues less than two days before raceday are a hindrance to any team in the pits, don't discount Eleven10 down in the runnings. They've been known to turn little-to-nothing into nothing short of incredible in the past. Keep tabs on the biggest little guy in the pits to see if they can pull the rabbit out of the hat again once again this weekend."
The annual Racer X Hockey Challenge took place as part of the fun at last week's Indy trade show. Once again the Canucks came out on top in this year's grudge match, but the fine play of former New England MX star Pat Barton, the Joynt Brothers from DeCal Works, Rian Timmons from Scott USA, and Alex Fuentes from Fly Racing made it interesting. Nevertheless, Team USA remains 0-and-Forever at this game.
Thanks to Hindle Exhaust and MXP-sponsored Team Canada for bringing down plenty of Molson for everyone. Captain Wallenberg of Team USA says, "Wait til next year!" [Ed. note: Scott, maybe we should try basketball next year.]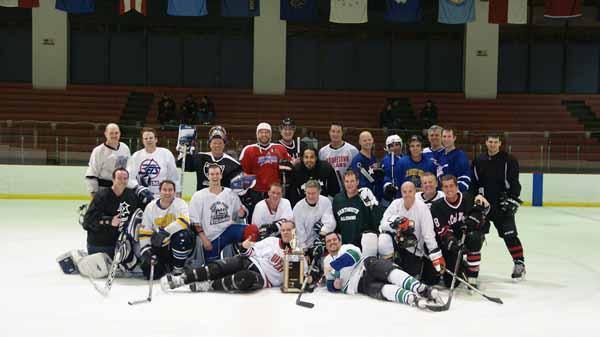 Our friends over at Vurb Moto have ventured into another project with the launch of
Vurboffroad.com
this week. With the Can-Am Grand National Cross Country series right around the corner (the series begins right after Daytona SX on March 11th) be sure to check out Vurboffroad.com and
GNCCRacing.com
for your off road fill.
Finally, here's a big collection of whips and jumps from Crazy Money Productions, called Filthy Animals:
That's it for Racerhead. Thanks for stopping by, and see you at the races.