Forkner (Knee), Mumford (Illness) out for Final Two SMX Rounds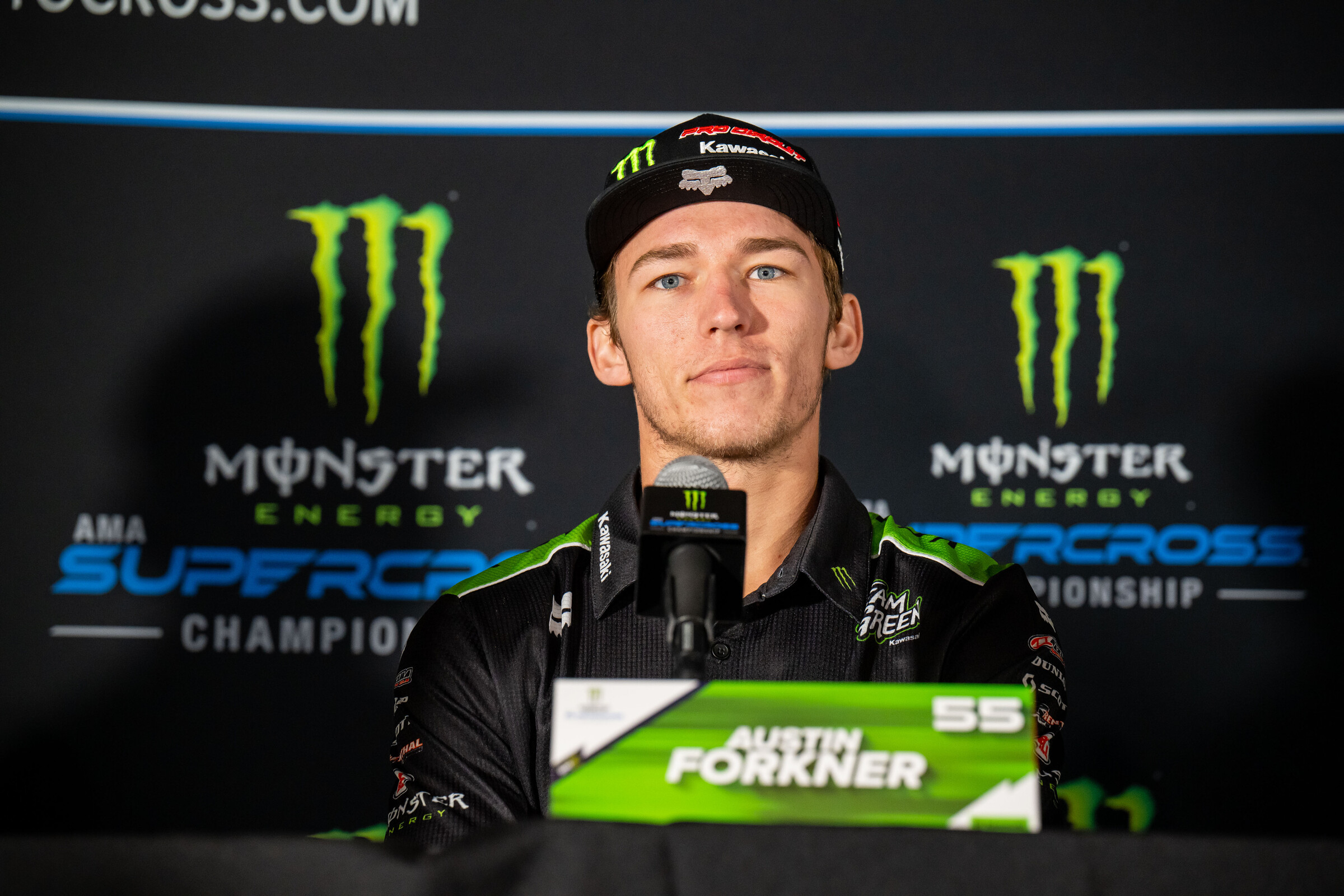 Joliet, IL
SuperMotocross Playoff 2
SuperMotocross World Championship
Bummer news for riders who didn't need bummer news. Austin Forkner took to his All Fun vlog on Friday to announce he will not be racing the final two SMX races in Chicago and Los Angeles, due to tweaking the knee he injured during Monster Energy Supercross earlier in the year.
"I tweaked my knee, the one I tore earlier in the year, I think it was at Ironman. It's been not great. It would swell up again and I would have to let it drain, then it would swell up again and I would have to get it drained again," explained Forkner.
"It's a bummer, I really wanted to finish up these final two races, but the constant pounding and pounding on it while it's trying to heal from that tweak, it's not really liking it. The team just wanted me to chill a little bit so I can be ready for supercross pre season testing. It's a bummer, because I worked so hard to come back for these races, but the knee is irritated and it's not really working. The team said take a few weekends off, get it better, and be ready when we go testing for supercross."
Forkner was relegated to race the LCQ at all three SMX rounds due to not finishing in the top twenty in points in the combined 250 standings from throughout the season. He went 6-19 for 13th overall last weekend.
The team also announced that Carson Mumford, who has been filling in for the team all season on a week-to-week basis, will not be competing in the final two races due to illlness. Mumford struggled to 20th overall last weekend in Charlotte.