Arma Protein Supplements: Fuel Your Moto Performance with the Ultimate Lineup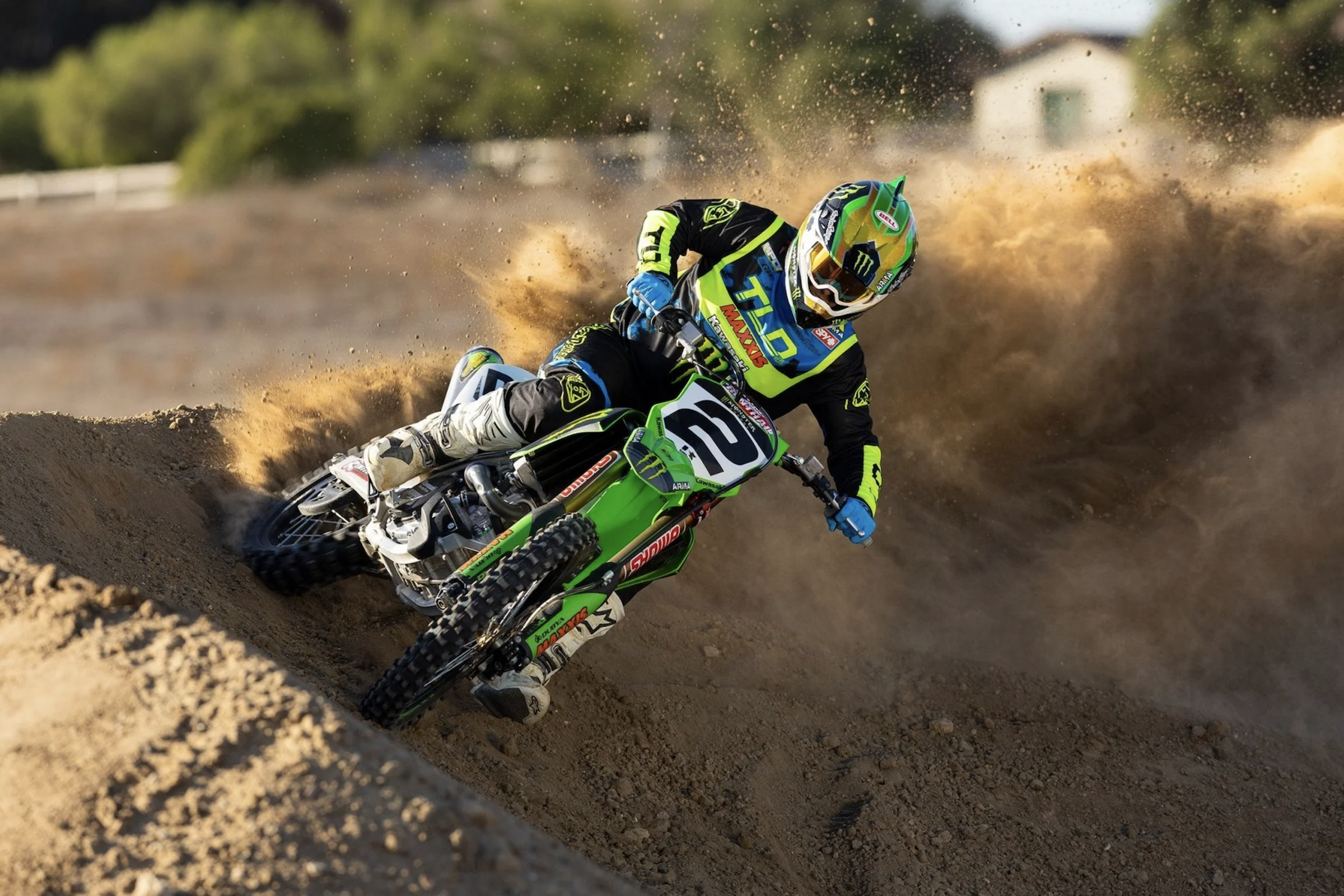 In the world of motocross, where physical endurance and strength are paramount, finding the right nutritional support can make a significant difference in performance. Arma is dedicated to providing high-quality products - made by motocross champions for motocross champions. With the help of Jeremy McGrath, Adam Cianciarulo, Nick Wey, and many other pro athletes, Arma offers a full lineup of everything you need to accelerate your training. Whether you need optimal hydration, a powerful pre-workout boost, muscle-building support, or post-workout recovery, Arma has you covered. High quality ingredients at clinical dosages ensure that you can actually fuel your body without compromising your health. Not sure where to start? Read more to learn how each product fits into your training plan.
WHY HYDR8?
To achieve peak performance, proper hydration is essential. Arma's HYDR8 is formulated to keep motocross athletes adequately hydrated throughout their intense training sessions and races. With a unique blend of electrolytes and essential minerals, HYDR8 refuels your body, ensuring optimal functioning and reducing the risk of dehydration. Its refreshing flavors make it a pleasure to drink, encouraging you to stay hydrated during every ride.
WHY FIRE?
To kickstart your training, Fire is your go-to. Designed to provide an explosive, long-lasting energy boost, Fire contains caffeine via WGCP. With Fire, you can expect improved reaction times, heightened mental alertness, and the stamina to dominate every track you ride on.
WHY BLITZ?
Moto demands strength and power, and Arma's Blitz Training Complex is the perfect companion for building lean muscle mass. Designed to help you get the most out of your workouts, it's a versatile anti-fatigue tool to fight muscle pump, improve stamina, and smooth out physical performance. It helps counter mid- workout stamina drop-off with our all-natural blend of branched-chain amino acids, a novel form of carbohydrate called Cluster Dextrin, and beta alanine. Combined, it's a scientifically-proven blend to build muscle and clear lactic acid fast, so you can perform at your peak, day after day.
WHY RELOAD?
After intense days on the track or training sessions in the gym, proper recovery is crucial for your body to bounce back stronger. Reload Post-Workout Product is specially formulated to support muscle repair, reduce inflammation, and replenish glycogen stores. Turmeric-based Cucugreen and MCT Oil is a bonus to boost brain function after hard workouts. Plus, Reload contains a black pepper extract called Bioperine that works to speed nutrient absorption. After all, the most important aspect of workout recovery? Getting nutrition back into your body as quickly as possible.
When it comes to optimizing your motocross performance, Arma Sport provides the ideal arsenal of products tailored to meet the needs of motocross athletes. Have you been wanting to try Arma? Shop now with a special Racer X discount: RX30.