Winchester, United Kingdom
MXGP of Great Britain
FIM Motocross World Championship
With the opening round of the 2022 FIM Motocross World Championship taking place this weekend, we fired off three questions for a few of our MXGP experts Kris Keefer, Jason Thomas, and Kellen Brauer. Here are their preseason thoughts ahead of the MXGP of Great Britain.
And for broadcast information on the opening round, read How to Watch: MXGP of Great Britain.
All three of you guys are GP junkies. What gets you pumped on them?
Kris Keefer: I am a GP lover! I appreciate the style in which the GP riders race and their technique on the motorcycle. The tracks in Europe are not all the same, like they are here, which actually makes it even better for the fans. If one rider is better on hard pack, he will do better at a track like Trentino and if you have a more pure sand type of rider, he will be better at tracks like Lommel or Kegums. I also love geeking out on the technology of the bikes, what they change on them and how many different parts are on the GP machines versus American race bikes. I guess I really like it because I am not around it all the time. I am around American motocross every day, so I am used to it. The GP scene however is unfamiliar territory, so I get more excited.
Jason Thomas: MXGP has really grown on me in the last few years. I have been traveling this planet for 20+ years and I really like the global aspect that MXGP brings. The series visits several continents each season and really expands horizons for everyone involved. I also like how deep the MXGP class has become. The 23 and under rule in MX2 has really forced the talent to the premier class. The 2021 season may have been the deepest talent field that MXGP will ever see. It was a perfect collision of youth and experience. Having talent like Jorge Prado coming of age butting up against the wisdom of Tony Cairoli is not a common occurrence. Throw in the prime years of Romain Febvre, Jeffrey Herlings, and Tim Gajser, and you had a perfect storm of competitiveness.
Kellen Brauer: I'm just a fan of motocross racing, and in my opinion, MXGP is the pinnacle of motocross racing. The technical ability on display is incredible to watch and when it's the only thing a majority of these guys do with no focus on supercross, that skill level is just another notch. There's of course the spectacle of it all as well with traveling to so many different countries and a myriad of unique tracks around the world, but I feel like I see just cool racing that you don't get by just watching AMA racing. It's not that it's better or worse, it's just different. The tracks get gnarly, the riders adjust to that, and you can see it developing throughout the race. It creates a cool brand of racing to watch.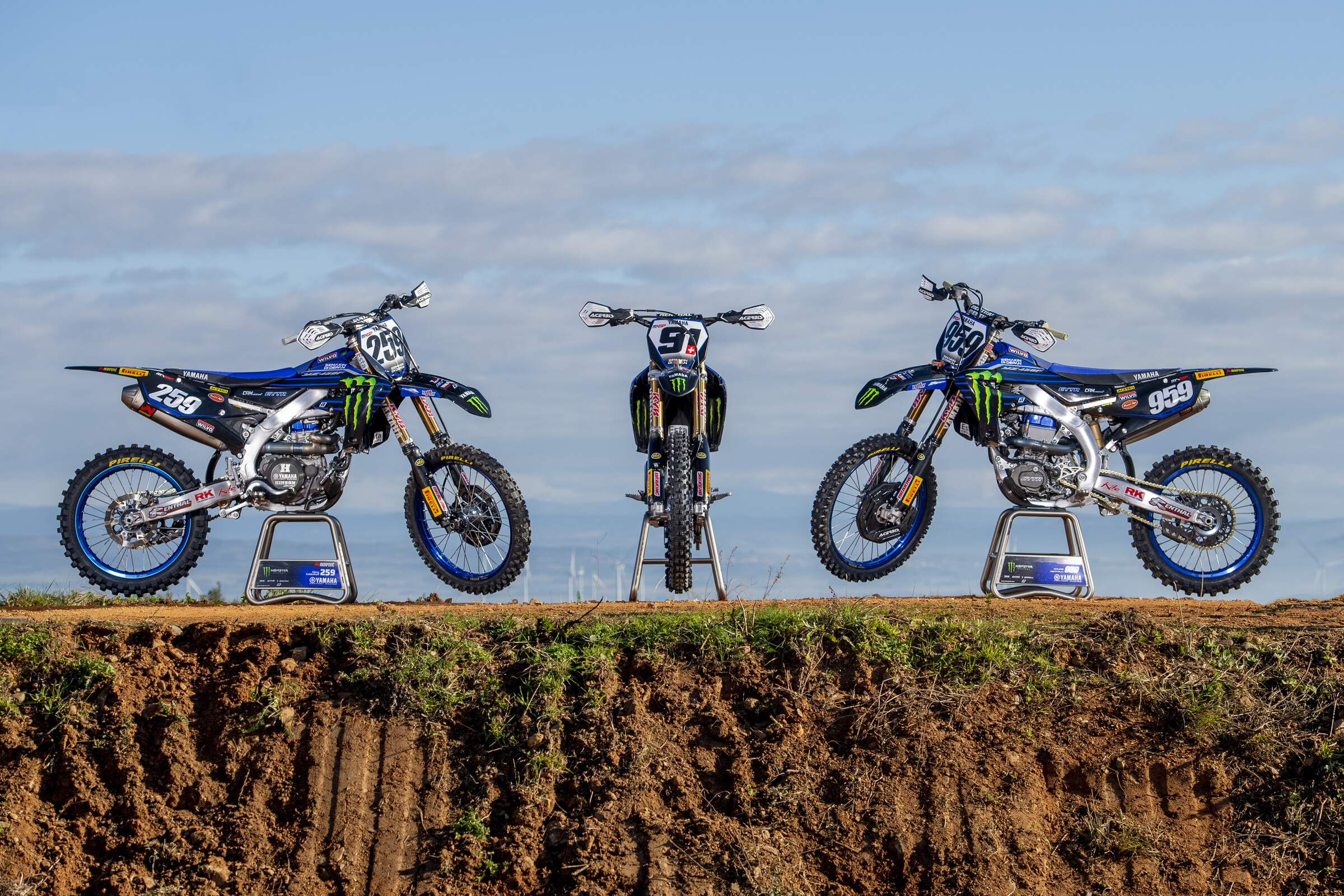 With Roman Febvre and Jeffrey Herlings sidelined at least for the early rounds, is this all Tim Gajser's for the taking or do you see other contenders like Jorge Prado and others?
Keefer: I do think the series is Gajser's to lose, but with the way Prado gets starts and is much like Vince Friese to pass, it's going to keep it interesting. The problem with Prado is I think Gajser is just stronger late in the motos than he is at this time. We will see what the off-season did for Prado, but he is on a different color chromoly steel frame this season, which shouldn't mean much, but you never know. Gajser also needs to stay off the ground! We know he is like Gumby when he crashes, but all it takes is one wrong crash and this series is even more wide open! Riders like Glenn Coldenhoff, Jeremy Seewer, and even Ben Watson could be up there at times too, but I don't see anyone stopping Gajser, besides himself. I will miss watching Herlings race though! Looking forward to getting all these guys back on the same track again! Can Cairoli just come back and replace Herlings please? I think Cairoli could win Matterley Basin if he did!
Thomas: Gajser is the favorite and deserves to be. He has been there and done it. He is also salivating at the absence of Febvre and Herlings. He will be wary of Prado, but he also knows Prado's strengths. He will be sure to not let Prado disappear early, forcing Prado to be en garde for 35 minutes. As Keefer said, the biggest threat to Gajser is himself. If he crashes often, he leaves the door open. If he keeps it under control and doesn't give points away, I could see him locking up this title with a round or two to spare.
Brauer: Gajser would definitely be first on my power rankings coming in, but I feel like it's going to be tougher for him than it used to be when Herlings or Febvre would get hurt. Prado is a straight up title contender from the get-go this time and he's a great starter which isn't always Gajser's strong suit. I think Jeremy Seewer can be sneaky this year with consistent rides that slowly turn into race victories. And, I'm remaining skeptical until I see it at a GP, but I have one foot aboard the Maxime Renaux train. I was originally against the move to MXGP for the Frenchman, but he just dominated some preseason races and it's starting to remind me a lot of when Gajser won MX2 in 2015 and moved up to MXGP in 2016 and won that as a rookie. I still put Gajser up top as mentioned, but he's going to work for it.
Can anyone challenge Tom Vialle in MX2?
keefer: : The short answer is, NO! Vialle will be the guy and I hate to say this but if he didn't get hurt last year, Maxime Renaux would not have won that MX2 title. Vialle will be great on the starts like he normally is and will have more of a cake walk in 2022. He just needs to stay away from the carnage that can be the MX2 class if he gets bad starts.
Thomas: I would have to say it's very unlikely. He won't win every race, but he won't need to. Riders like Kay De Wolf will be more mature and give him fits at tracks like Lommel. They won't be consistent enough or fast enough at the other rounds to keep Vialle in sight, though. He starts at the front every single time and will likely be the fastest rider at most rounds. That's a nearly impossible combo to beat.
Brauer: This is Tom Vialle's MX2 title to lose, and he just proved last year he can lose it. He won't be the fastest at every GP but he's going to win a majority of them if he's healthy. Last year was just strange for him dealing with the roller coaster of injuries he had, but I think he'll learn from that and be more measured this year. Jago Geerts, Mattia Guadagnini, Thibault Benistant, Kay De Wolf, and Roan Van De Moosdijk all win races this year, but Vialle snags the title a round or two early in my opinion.
---
Main image by KTM Images/Ray Archer