Five Benefits Athletes Might Not Know About CBD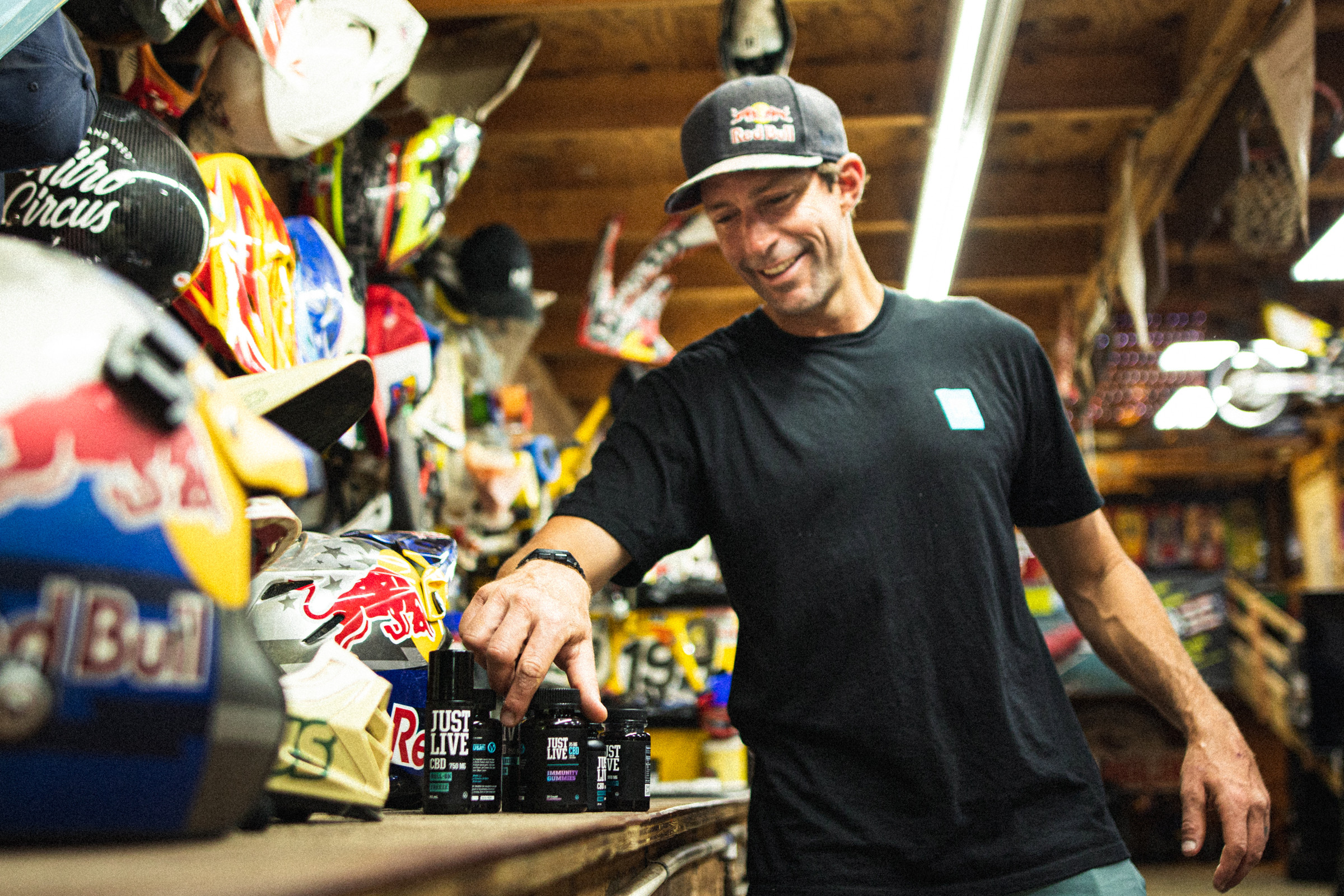 As racers, we work hard to make sure our bodies are in shape and ready for the demands we place on them when race day comes. Problem is, too much can go wrong and inhibit or affect our performance: muscle soreness, insomnia, and overtraining syndrome (OTS) are just a few examples. Believe it or not, CBD has been found to be particularly helpful to athletes who are looking for natural alternatives to pain relief and other common problems.
What Really is CBD?
CBD, or cannabidiol, is a compound in cannabis that does not produce psychoactive effects. (Basically, it doesn't get you high.) It's has been used in traditional medicine for centuries to treat conditions such as chronic pain and anxiety.
CBD oil boomed in popularity recently because it offers relief the THC high. Many athletes are starting to use CBD oil for recovery after workouts and before competitions to reduce inflammation, ease soreness and help with mental focus.
Here are the 5 primary benefits of CBD for athletes:
1. Improves the Quality & Quantity of Your Sleep
Sleep is a crucial part of an athlete's performance. It provides rest, restoration, and energy needed to perform at the highest level. The better you sleep, the more efficiently your body will function during waking hours.
The importance of sleep for athletes cannot be overemphasized. But according to a study published in the Journal of Sports Sciences, one in four athletes experiences significant sleep disorders. Some of these include, trouble falling asleep, snoring, and sleep-disordered breathing.
Research has shown that CBD oil could be the answer for these athletes who are looking for better sleep without any side effects or addiction potential. Findings from an early study conducted to determine whether CBD helps improve sleep and/or anxiety showed that CBD may help improve sleep quantity and quality.
There are several real-life testimonies from athletes who have used CBD to improve their sleep. Klay Thompson and Travis Pastrana are just a few examples.
2. Helps Ease Anxiety
An athlete's job requires them to keep their cool under pressure and perform at their best. Unfortunately, anxiety can often take over when athletes are competing, especially when the stakes are high. However, early studies have shown that CBD may be beneficial for reducing this anxiety. Findings from a 2020 study showed that CBD may have anti-anxiety effects.
3. Helps Reduce Inflammation
The more athletic you are, the higher the risk of injury and inflammation from playing sports. Chronic inflammation can cause pain in joints and muscles that limit movement, slow recovery time, and decrease performance. CBD helps reduce inflammation by reducing swelling and lowering levels of certain cytokines that are responsible for releasing proinflammatory agents into the bloodstream. This means CBD can help with symptoms of inflammatory diseases like arthritis or asthma, as well as more temporary problems like muscle soreness from exercise.
4. Aids in Pain Management
Athletes are typically considered to be at the pinnacle of physical fitness, but they're also highly susceptible to injuries and lingering pain. Powerful painkillers like opioids aren't always readily available to fight severe pain, and may not be worth the risk in the first place.
Early research has shown that CBD might just be what athletes need. A 2021 study published in the Journal of Cannabis Research shows that patients with pain levels ranging from moderate to severe reported decreased pain levels after three months of using a CBD treatment.
5. Increases Energy Levels
We all have days at the track when we struggle just to get through—and some of us have experienced symptoms of the dreaded chronic fatigue syndrome. Fortunately, CBD is proving to be an effective supplement for increasing athlete's energy levels and performance during workouts, because it provides users with increased focus and less anxiety. Studies have shown that taking low doses of CBD (less than 15 mg) may increase alertness and raise energy levels.
6 Best CBD Products for Athletes
Just Live is an athlete-founded brand, which explains why we have a special collection of CBD products specifically for athletes. Products used by the likes of Klay Thompson, Alex Morgan, Travis Pastrana, and Paul Rodriguez.
Below are some of their essential CBD products for athletes—take a look and see what works best for your needs. You can also get 30% off with code TRAVIS30
• Capsules – Choose from our collection of both pre- and post-workout capsules.
• Gummies – Available in several variants: Focus, Calm, Energy, and Sleep, etc.
• Tinctures – Available in several variants.
• Pain Relief Cream - Available in different sizes.
• Soft Gels - Available in Deep Sleep and Vegan variants.
• Freeze Therapy Roll-On - Available in various sizes.