Ruben Fernandez to Race MXGP Class for Final Two Rounds of Championship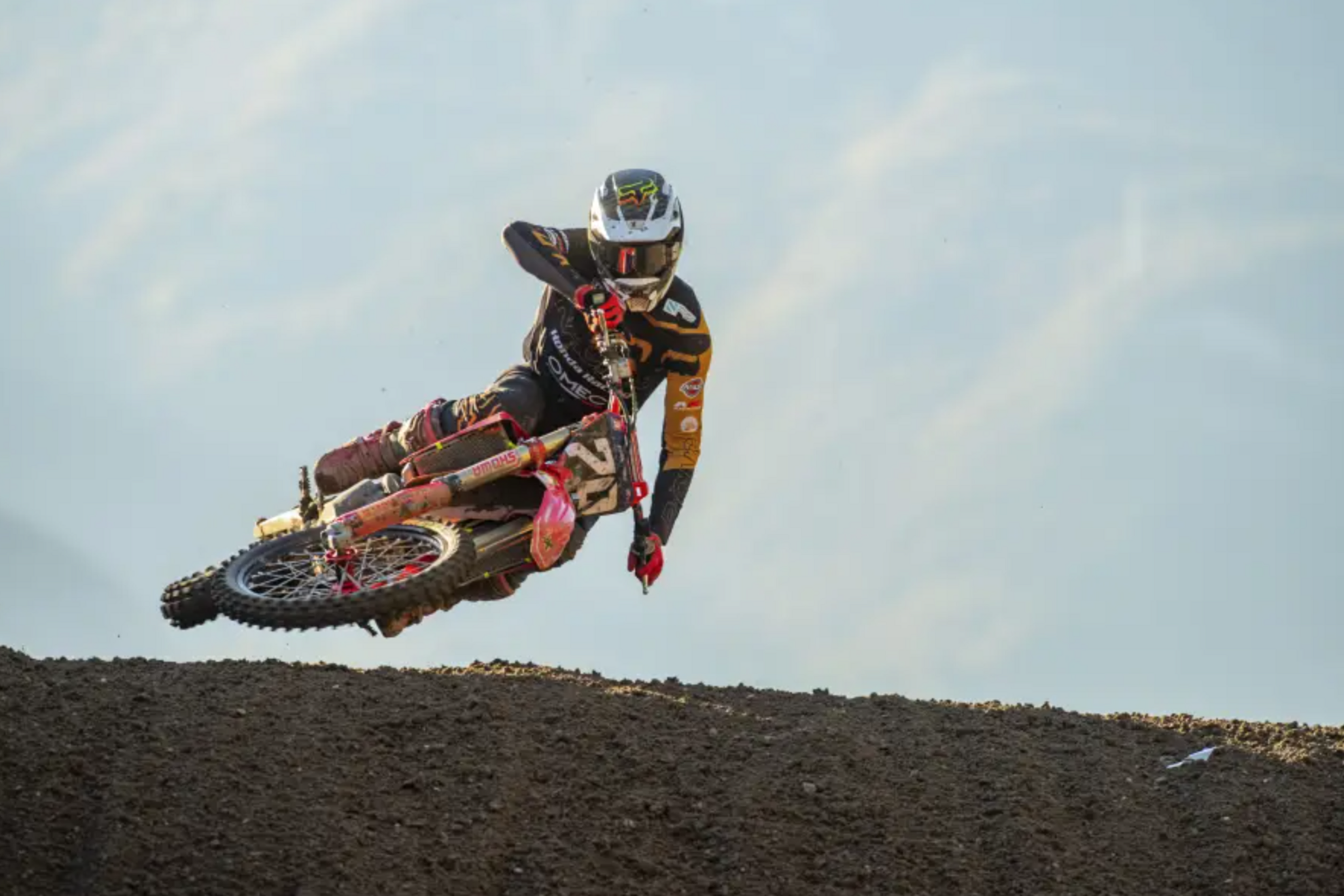 Mantova, Italy
MXGP of Lombardia (Italy)
FIM Motocross World Championship
There was rumors that Ruben Fernandez would be bumped up to the MXGP class for the final two rounds of the FIM Motocross World Championship in order to help serve as a wildcard in the championship battle for Honda HRC's two-time champion Tim Gajser. Gajser sits second in the MXGP standings, one point behind Kawasaki's Romain Febvre and two points ahead of KTM's Jeffrey Herlings. Herlings has two strong riders beside him (if needed) in Antonio Cairoli and Jorge Prado, both capable race winners, but Febvre and Gajser are not so fortunate. While Febvre lost his teammate Ivo Monticelli after a shoulder injury, Mathys Boisrame joined the team at the MXGP of Trentino, finished 9-9 for sixth overall, but has finished 30-19-24-11 in the last four motos. Gajser, whose teammate Mitch Evans has been sidelined all season with a lingering wrist injury.
"It's like that. They have a good team with three top riders: we don't have that," shrugged Gajser to our Adam Wheeler about KTM. "Myself and Romain are alone. We can only give our best."
MXGP
| Position | Rider | | Points |
| --- | --- | --- | --- |
| 1 | Jeffrey Herlings | | 708 |
| 2 | Romain Febvre | | 703 |
| 3 | Tim Gajser | | 688 |
| 4 | Jeremy Seewer | | 566 |
| 5 | Jorge Prado | | 562 |
Full Standings
Yamaha's Maxime Renaux clinched the MX2 title two rounds early as Fernandez, who held the championship lead at one point very early in the season, was battling with Thibault Benistant (Yamaha) and Kay De Wolf (Husqvarna) for seventh in the MX2 standings. But Fernandez will gain no more points in that class as he has been officially elevated to a CRF450R for the final two Italian rounds at Mantova.
Although still eligible for the MX2 class in 2022, the Spaniard is expected to be more of an assistant than simply getting premier-class gate drops. While it is unlikely that Fernandez will blatantly take out Gajser's opponents, the #70's speed could shuffle him into a position ahead of any of the three in the title fight, but he could ease up and give a spot (and points) to Gajser if needed. Either way, the Honda 114 Motorsports rider will get his first taste of the MXGP class as he will look to come back swinging in MX2 in 2022.
Below is the full press release from Honda Racing:
Fresh off three MX2 podium performances in Trentino, Honda 114 Motorsports rider Ruben Fernandez will switch his Honda CRF250R for a CRF450R and ride in the MXGP class at the final two rounds of the 2021 season.
After a season where Fernandez has progressed a lot under the tutelage of Livia Lancelot, it is just reward for the Spaniard who held the MX2 red-plate earlier in the year and who has shown that when he is fit and healthy, he can battle with the fastest 250 riders in the world.
The final two races take place in Mantova, Italy, where Fernandez will continue pitting under the 114 Motorsports awning, to minimise the pressure that debuting in this extremely competitive MXGP already brings. He will be alongside Canadian Dylan Wright who has shown excellent speed since he came to Europe in October, as the pair hope to impress all the Italian fans who will be present for this intense finale.
With Fernandez able to ride in MX2 again next year, these two races will just be an opportunity for him to showcase his talent and see where he stacks up and give him a little bit of experience before he has to make the full-time switch to MXGP in 2023.
"I'm extremely excited for this opportunity to ride the CRF450R for these final two rounds. It is a great chance for me to just go out and enjoy myself at two races without too much pressure on my results. It is a very tough class right now, but I just want to ride well in four motos and show people that I am capable of riding the Honda CRF450R as well as I've been riding the CRF250R recently. It's been two years since I've ridden a 450 and I will only have a few days of preparation and testing but I will do my best. It would have been great to have had more seat-time to get ready, however these past three rounds in Trentino have given me a lot of confidence and I can't wait to get to Mantova next weekend. A big thanks to everyone who has helped me get to this point in my career and who has given me this opportunity next weekend!"