Anaheim, CA
Anaheim 1 (A1)
Monster Energy AMA Supercross Championship
Justin Brayton was ready to retire. His bike malfunctioned at the Arlington 1 Supercross, and he suffered a huge crash, leaving him with two broken hands. It could have been much worse. He'd already suffered a few other practice crashes due to mechanical troubles, and that left him questioning everything. Was this a sign that he should get out? For a while, it seemed a retirement announcement was inevitable. But he persisted, trying not to make a rash decision.
At the same time, the long-running SmarTop/Bullfrog Spas/MotoConcepts Honda team was also struggling. Injuries had slowed pretty much the entire team, including Benny Bloss, Broc Tickle, Vince Friese, and Shane McElrath. McElrath had the talent to bring the squad its usual giant-killing results, but he barely even raced. It was a bad year to have a bad year, because the MotoConcepts squad is owned privately by Mike Genova, and pandemic restrictions in the paddock make race team ownership a lot less fun. It's one thing to compete in made-for-TV events to keep corporate bosses happy. Genova doesn't have a boss. He's spending his own money because he loves it. He wants to have fun at the races. The procedural style of "just get this done" pandemic-style racing is not fun.
Rumors were spreading that Genova might scale the team back or stop racing completely, just as rumors spread that Brayton was ready to call it a career. But then they called each other.
"We talked all summer, but I didn't lead him down a road," said Brayton.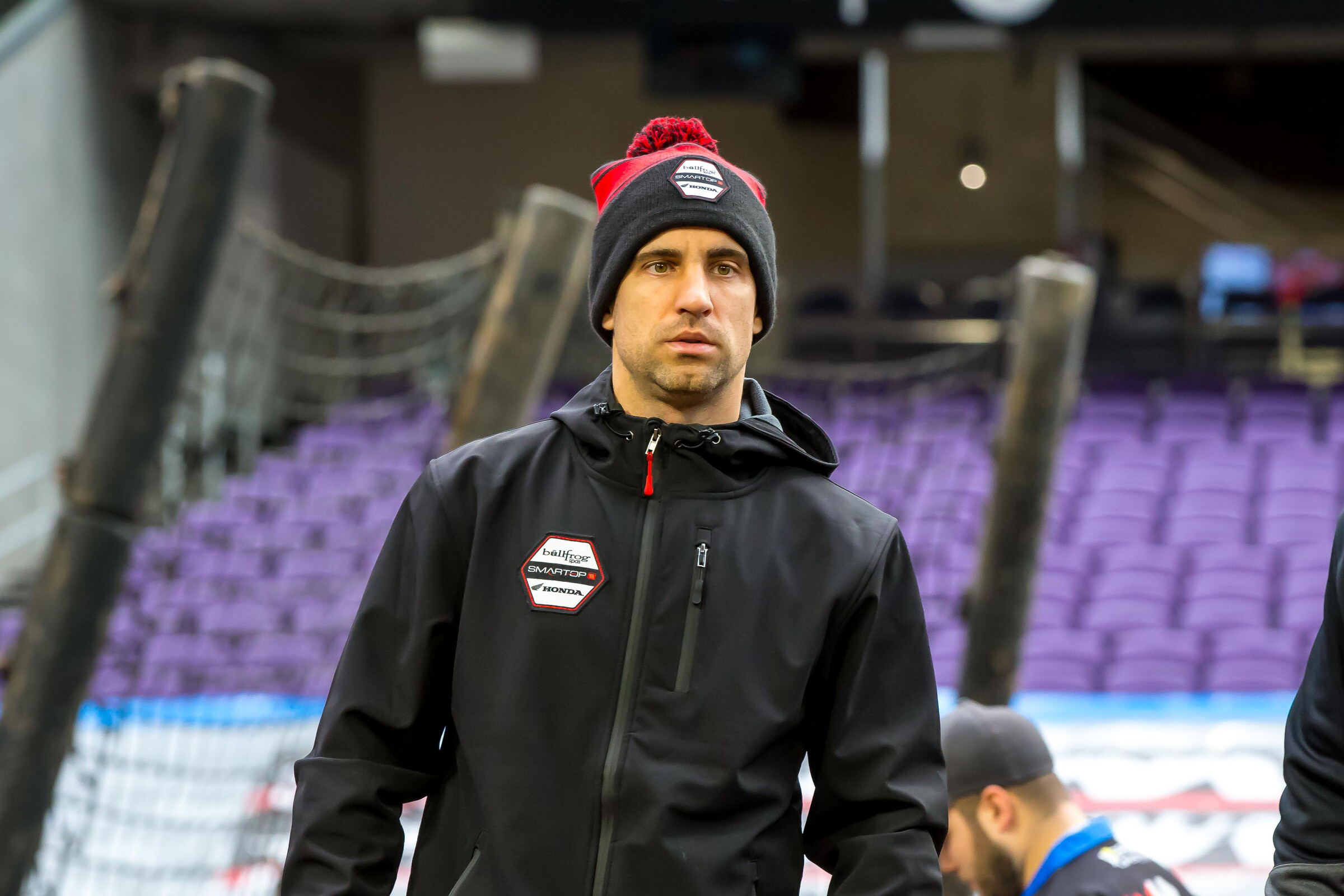 Brayton rode for Genova's team for several seasons, and they enjoyed the ultimate triumph together, winning the 2018 Daytona Supercross. Brayton had a long-term deal with the team, but the factory Honda HRC squad came calling for the 2020 season, so Genova let him go. Once Chase Sexton moved into the factory 450 supercross effort for 2021, Brayton needed a place to go, and he linked with his Australian supercross team, Muc-Off Honda. All seemed right, but running the Muc-Off team as a first-year effort, from Australia during the pandemic, was not easy. Brayton started the year with a surprise podium at round two in Houston, but then things went south. In the meantime, Brayton and Genova stayed in touch. With Brayton, Genova gets back to the best days for his team, but Brayton first had to decide if he was willing to race again.
"You have to not be scared and not have any fear," said Brayton. "If you do, it's game over. I had to go back to the basics, and that's just facts: I had some engine failures, and that's super, super rare in our sport. I had not really had that, maybe a couple, in my entire 15-year career."
How could he be sure that wouldn't happen again? Well, with the MotoConcepts team you get Tony Alessi as team manager. Everyone knows Tony is intense, and that intensity can be tough to deal with at times, but that intensity is there for one reason: to make that bike work better.
"Tony and I, we'd had a couple of things here and there, but it was always for the benefit of him to make the bike better," said Brayton. "He's always so passionate. After the issues I had last year, there's no one better to control the motorcycle than Tony Alessi."
Brayton then had to flush the fears away. A lot of this came through talks with his wife, Paige, who said she would only endorse a return to racing if he was all in. Every rider will tell you that half efforts not only create bad results, and usually crashes and injuries. Brayton is hammering through this off-season, and he's actually way ahead on bike time compared to last year. A year ago, Honda's all-new CRF450R was slow in coming, and parts and pieces were only trickling in. At one point last December, we visited Brayton at the ClubMX test track, and he was running an engine borrowed from our own Kris Keefer. In October this year, his bike is almost ready to race. He'll spend this week testing with Ken Roczen and Sexton and the factory Honda guys in California. He's close to where he wants to be already, though. He's come a long way.
"I will say the first couple of times riding the motorcycle, I was a bit timid, there were jumps where I hesitated where I would have jumped them first lap typically," Brayton says. "I almost had to reprogram. I had the conversation of being done, absolutely."
Brayton has perspective, though. He is 37 years old and willing to talk about things others are not. For example, Brayton openly admits he will make more money racing than retiring, and money does help his family. More importantly, racing gives you a purpose in life.
"I think it's [racing] the best thing I can do. You wake up with a passion," he says. "We always talk about the bad, with the injuries, but when I'm racing it keeps me healthy. I'm waking up every morning and I'm working out; I'm riding and making sure I'm eating properly. I've had months where I haven't had that purpose. I'm sleeping in a bit. I'm eating a cinnamon roll for breakfast.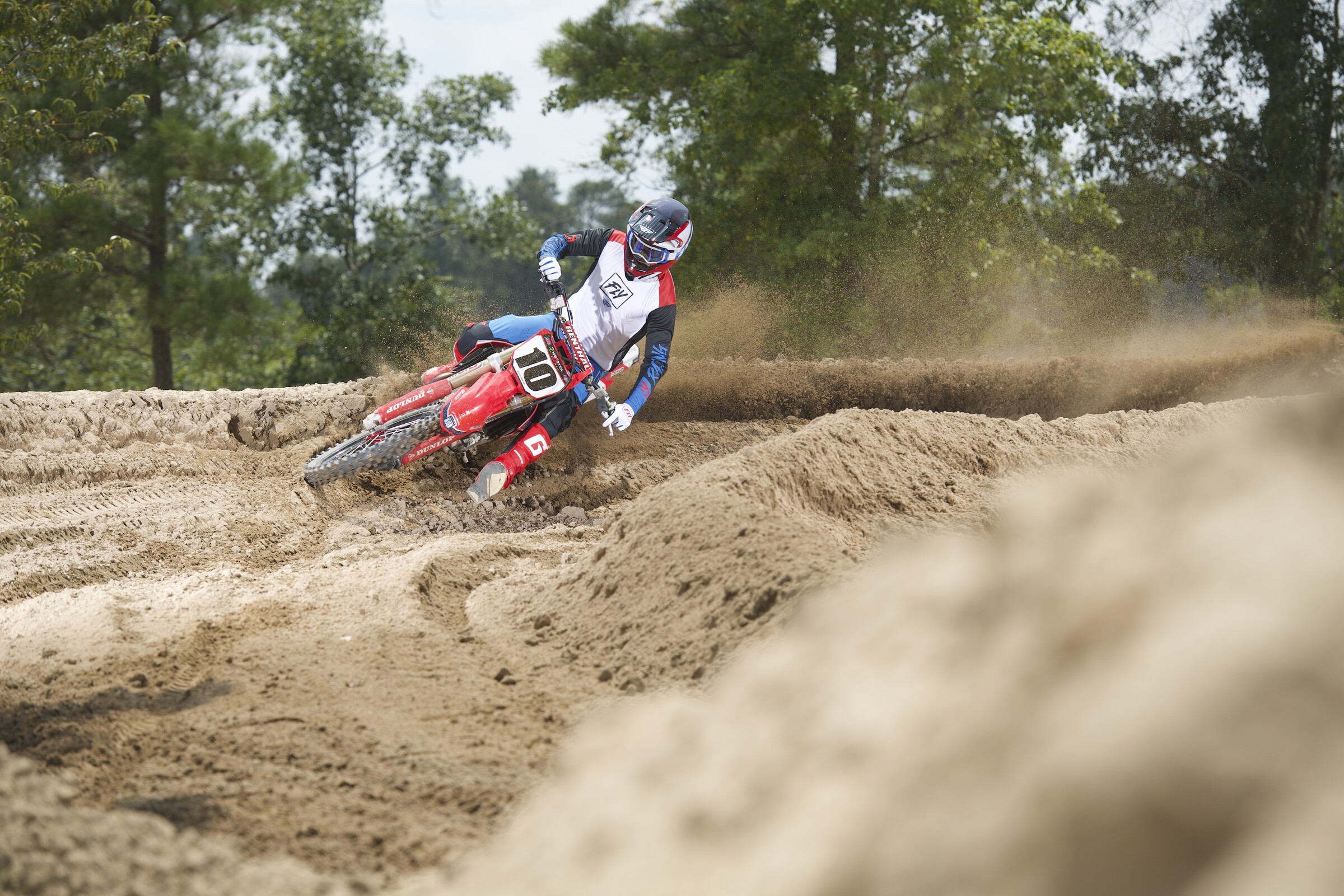 "I had to think of the upsides of it. The financial side. A lot of people don't want to talk about it but there is that piece of it. How does that help my family? I'll never forget, my wife and my daughter were with me when I crashed in Dallas. I'm there with two broken arms and my daughter is crying. But that's a teaching moment for her, as well."
Brayton doesn't want to end his career on a practice crash, and Mike Genova doesn't want to end it on a bad year. They're back for more and hoping for better returns in 2022.
Main Image: Fly Racing