Lots of things happening in our sport in terms of riders switching teams, we're still waiting for the Aaron Plessinger to Red Bull KTM news to drop of course and we've already had the Eli Tomac to Monster Energy/Star Yamaha Racing week here on Racer X, Malcolm Stewart to Rockstar Energy Husqvarna, Justin Brayton back to SmarTop/Bullfrog Spas/MotoConcepts Honda, and Jason Anderson to Monster Energy Kawasaki.
But, as someone that was in the pits for a long time as a mechanic, this is also the season where mechanics and team personnel are looking to line up what and where they want to work for the next year. Trust me, as the nationals wind down the amount of riders going from truck to truck is dwarfed by the mechanics and other industry people lingering around trying to see if there's an opening for a job that pays better or is just better.
It does seem that for 2022, we're going to see some big switches in the pits for mechanics and trainers, more turnover than usual in my eyes. Let's cover some of the bigger ones we know of and apologies if you've switched teams and aren't on this list, my bad.
Okay, ready? Here we go…
Former factory rider Michael Byrne is leaving his long-time position as team manager for the Rocky Mountain ATV/MC-KTM-WPS team to go work for Red Bull KTM's Cooper Webb as a trainer/riding coach. Webb left the Baker's Factory late last summer. Byrne's a smart guy, he's got the keys now and he's very good at helping riders get better, especially in whoops. Anyone want to bet that Coop's whoop speed doesn't get better?
Jade Dungey had a lot of success with Chase Sexton as his mechanic at HRC Honda but he's taking his talents to Red Bull KTM to apparently work for Aaron Plessinger, who's apparently going to ride for KTM next year.
Adam Cianciarulo's former mechanic at Monster Energy/Pro Circuit Kawasaki, Brandon Zimmerman, is heading to Honda to work for Sexton.
Long-time factory rider, Honda of Troy, Yamaha of Troy, and factory Honda team manager Erik Kehoe announced that he's retiring from the Honda HRC squad. What a great career for Erik and I'm interested to see what he does next, and who takes his spot.
[Update: Wednesday, October 13] With Kehoe retiring, Lars Lindstrom has been named Honda HRC team manager. Kehoe is expected to help Lindstrom transition into the position this off-season. Lindstrom has been with Honda since 2000, holding several positions, lately serving as 450 crew chief.
Speaking of HRC Honda, they had a great year with Jett Lawrence winning the 250 Class Pro Motocross title and the manager of the 250 team there that came over from GEICO, Josh Wisenor, is leaving that position to go to Troy Lee Designs/Red Bull/GasGas Factory Racing to help with their motor program. Josh is a cool guy, he let Kris Keefer and I test the factory GEICO bike last year and didn't even get fired for that.
Seth Rarick, who just got the job at Monster Energy/Star Yamaha Racing managing the 250 effort for Pro Motocross, has left that position to head over to Rocky Mountain ATV/MC-KTM-WPS as team trainer for Shane McElrath, Joey Savatgy, and Max Anstie (who is expected to announce his move to that team soon). Rarick went to the Star Yamaha team to replace Wil Hahn, who moved to the Troy Lee Designs/Red Bull/GasGas Factory Racing team to work as Justin Barcia's trainer at the start of Pro Motocross. We will have to see who moves into the Hahn/Rarick spot at Star now.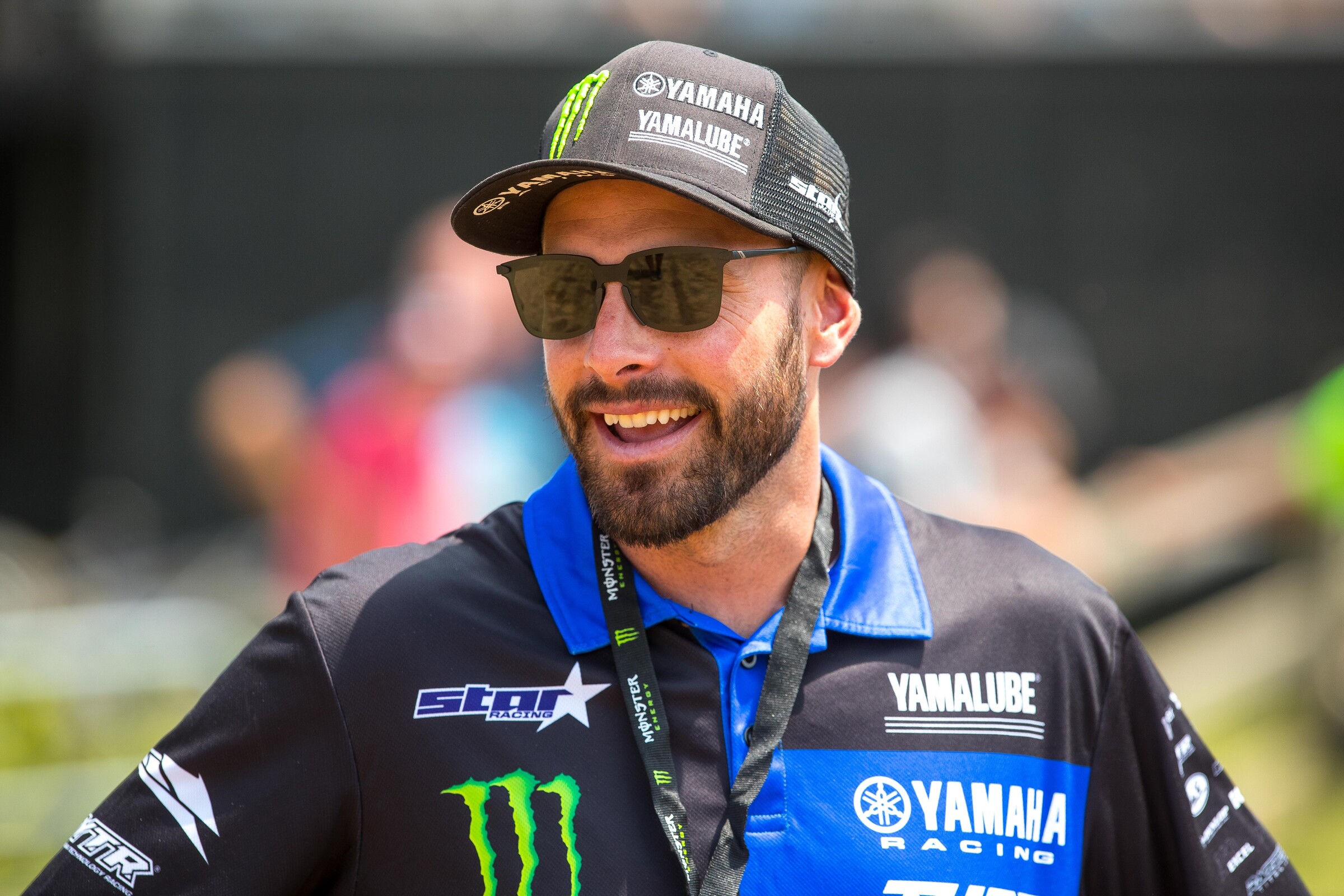 With Brian Krantz staying at Monster Energy Kawasaki to be test guy working with Broc Tickle there, the race team needed a new wrench for Jason Anderson so they hired Jason "Rango" Montoya for that job. Rango was Malcolm Stewart's long-time mechanic over the years.
Derek Dwyer, the long-time mechanic for Jeremy Martin who followed him over to Monster Energy/Star Yamaha Racing this year is heading over to the Troy Lee Designs/Red Bull/GasGas Factory Racing squad.
Still on the Star Yamaha squad, Josh Ellingson, who wrenched for Justin Cooper will move to the 450 side and work for Eli Tomac there. Replacing him as Cooper's mechanic will be Jensen Hendler who moved over from the JMC Motorsports Husqvarna team.
And even more with Star Yamaha, Dalton Keeven (Jack Chambers' mechanic turned Star amateur Nick Romano's mechanic) has moved over from there to the Rocky Mountain ATV/MC-KTM-WPS team to work for McElrath.
Yet more Star Yamaha news! Derek Rankin will take his wrestling fandom and his love of Chris Jericho over from Christian Craig's wrench to being the crew chief on the Rocky Mountain ATV/MC-KTM-WPS team.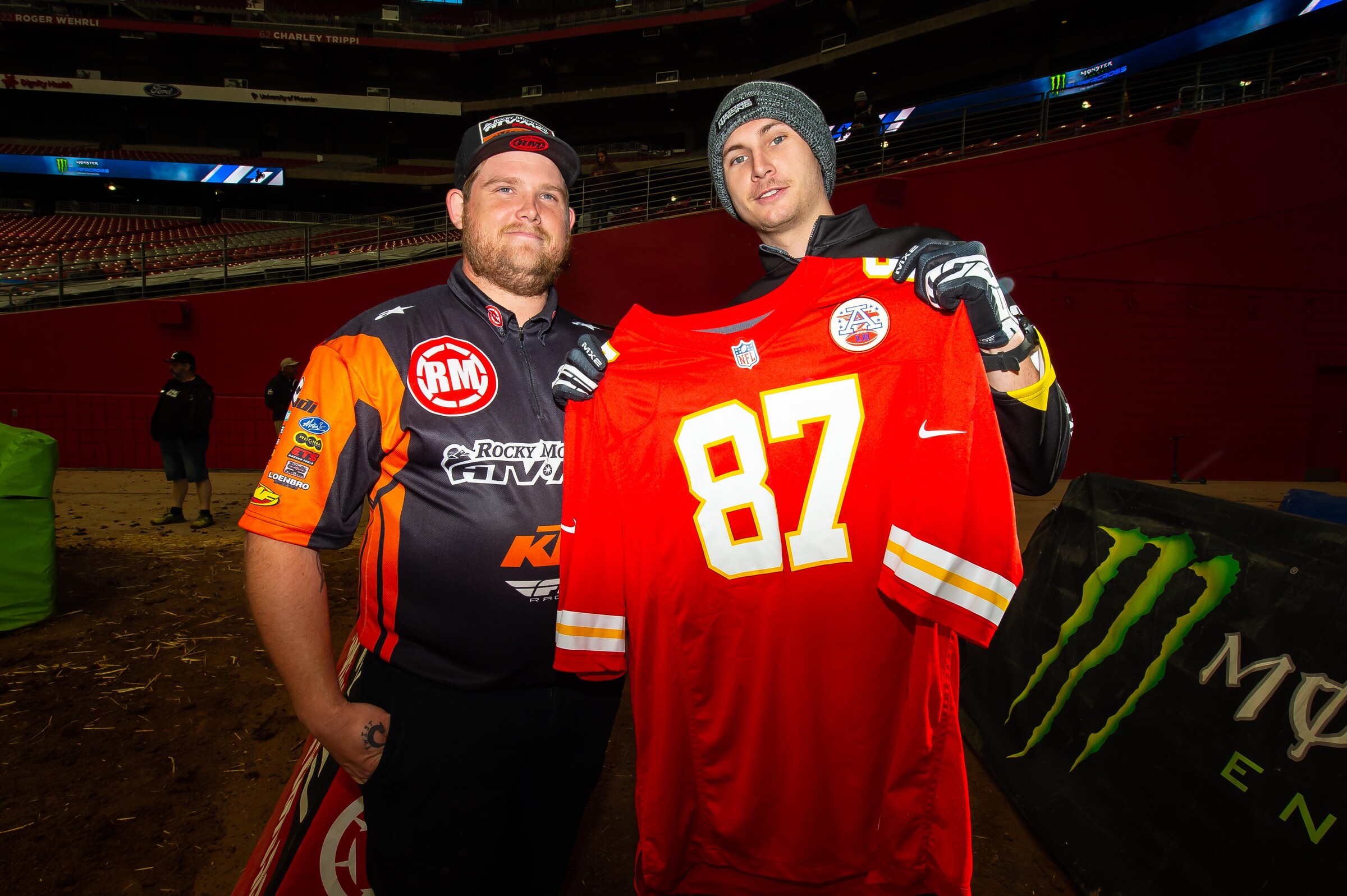 WAIT! Breaking news on Star Yamaha, replacing Rankin as CC's mechanic will be Brent Duffe who worked for Justin Brayton for a long time and most recently at the Phoenix Honda squad.
Speaking of Brayton, he'll have Travis Preston's old mechanic Shawn Ulikowski working for him this year. Shawn will be back on the circuit for the first time in many years.
Brayton's 2022 team, SmarTop/Bullfrog Spas/MotoConcepts Honda, will lose Aaron Mrozek who had been there forever and has moved out of the industry but the team did hire former Andrew Short wrench Nathan Alexander to work for Mitch Oldenburg.
Billy Hartle, who worked for Justin Barcia the past couple of years at Yamaha then Troy Lee Designs/Red Bull/GasGas, is hanging up his wrenches and replacing him on the #51 machine will be Olly Stone, who's worked at Pro Circuit for a long time, most recently as Auston Forkner's mechanic.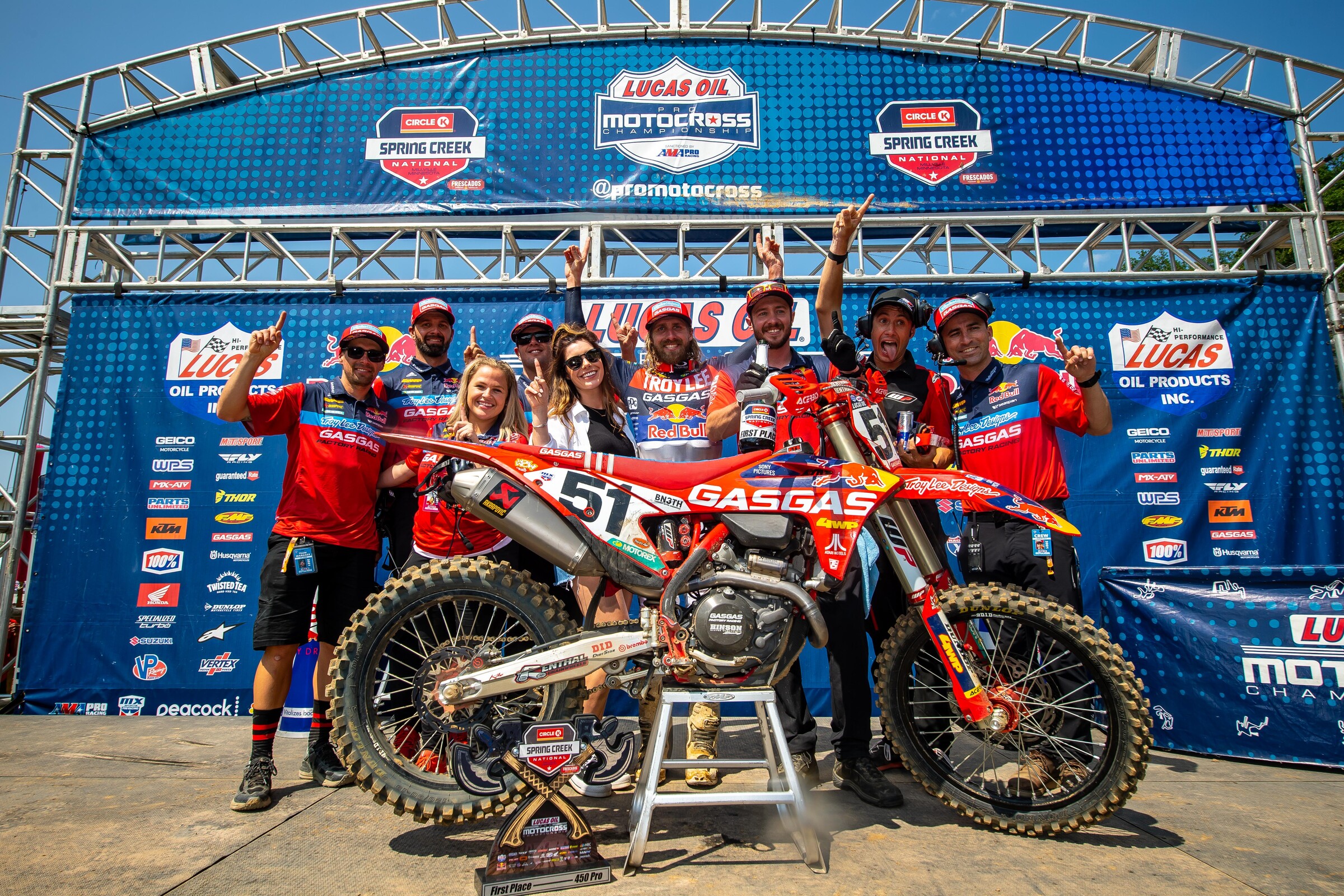 Coty Schock crushed it this year as a privateer but the FXR/Chaparral Honda Racing team closed its doors and his wrench, former pro rider Tony Archer, is heading over to Pro Circuit to be a mechanic there for Austin Forkner.
Also joining him over there will be Brandon Hartranft's wrench Ryan Hughes (no, not that Ryan Hughes). Justin Soules will move over from Max Anstie to Hartranft over there at H.E.P. Suzuki.
Jeremy Martin's former practice mechanic Kyle Lawler, who followed the #6 from GEICO Honda to Monster Energy/Star Yamaha Racing will take on a similar role with Tomac in 2022.
Colter Ahrens moved to the Monster Energy/Pro Circuit Kawasaki team in 2019 and spent time working with Garrett Marchbanks (2019 and 2020), Mitchell Harrison (2020 Pro Motocross) and Jordon Smith (2021 SX) but will be stepping away from moto completely in 2022.
---
Main Image: Derek Dwyer, by Mitch Kendra