Millville, MN
Spring Creek
Lucas Oil AMA Pro Motocross Championship
Round six of Lucas Oil AMA Pro Motocross Championship arrives at rider-favorite Spring Creek MX Park on Saturday. Located in the corn field rich area near Millville, Minnesota, Spring Creek's track has a little of everything. The dirt is a mix of sand and clay, but gets consistently firmer as the elevation of the course climbs. Speaking of elevation, Spring Creek features some of the most aggressive uphills and downhills on the calendar. Most notably, Mount Martin sits directly in the middle of the layout. Halfway up the hill, a difficult triple jump separates skill sets but it's not nearly as daunting as the following downhill. The willingness to shift up and grab a handful of throttle while descending a vertical decline is a defining moment for many riders on national weekend. I always tried to find a balance between maintaining my position and a near-death experience. Watch for passes to be attempted and catastrophe averted on that legendary downhill.
Watch as Blake Baggett makes a pass on Chase Sexton at the 2020 Spring Creek National by sending the downhill of Mount Martin.
No description of Spring Creek can be complete without talking sand whoops. They are the longest, nastiest, and most notorious section of sand whoops that America has to offer. They can vary in height, distance, and dirt consistency, too. I have ridden them when they can only be doubled and tripled, and I have ridden them when riders like Ricky Carmichael were hitting speeds near 50 mph. They are a true staple of the Spring Creek course and whether you love them or hate them as a rider, you always had to respect them.
One other aspect of note will be the choice of rear tire. Many riders have been using the "scoop" tire in timed qualifying. The "scoop" gives incredible straight line drive, grabbing all of that dirt and propelling bikes forward. As the tracks harden, though, that "scoop" tire becomes too erratic. It's ultra-aggressive pattern doesn't give much in the way of traction progression. It's more of a on-off light switch when it comes to predictability. Fighting through that erratic behavior from your rear tire for 35 minutes is simply too much for most riders to accept. Given that, at most tracks, riders will shift to a more typical motocross tire for the afternoon's racing.
There are a few tracks, though, like Southwick, where the "scoop" is the all day choice. Other tracks, like Spring Creek, present a dilemma for riders. The track is theoretically soft enough to use the scoop in both motos. I have a feeling that most riders will opt for the "scoop" on Saturday, though, knowing that the start is critical. The scoop is simply unmatched for a long, sandy start.
Where it gets dicey is when comparing pros and cons. Most riders would feel more confident with a more traditional tire once the race starts. They can be more aggressive because that tire will be less likely to violently lose traction. Spring Creek has harder sections that require patience. In those harder sections, you give up "feel" and predictability when running the scoop. The rub is that all of the confidence and predictability in the world won't help if you start 30th. What's a rider to do? Pick the scoop, go for the start, and roll the dice on traction? I think this is the right move but keep an eye on tire choice Saturday.
Who's Hot
Dylan Ferrandis continues to impress. That's three overall wins in a row for those keeping score at home.
Eli Tomac has won 50 percent of the last 6 motos. Not bad for a rider that has befuddled us for a year.
Justin Barcia found himself back on the podium at a track he rides well. Nice return to form for #51.
Aaron Plessinger is riding with confidence and should have been a podium guy at Southwick.
Hunter Lawrence threw up a 1-1 in the sand and served notice that he can indeed be an alpha in this class.
Jo Shimoda has my vote for most improved rider in 2021.
Who's Not
Austin Forkner just can't seem to find the form we all know he has. I can't even imagine how frustrated he must be.
Chase Sexton looks great on the bike but the results aren't showing up as of yet. He just seems to be in a slump but when I watch him ride, I don't know how he isn't winning.
Marvin Musquin is not having a hot boy summer. I'm not sure what the struggle is but he's better than this.
Fantasy Talk
For the 250 Class, I am going to try to take advantage of poor Southwick performances. Both Dilan Schwartz and Nate Thrasher ended up on the ground and left a bunch of fantasy points in the wake of their dirt sample. Michael Mosiman may have posted a respectable 7-7 in the sand but those watching closely would know that he could have won that first moto. He has a lot of meat left on the bone at a 0 handicap. Another rider to watch would be hometown boy Alex Martin. His 7 handicap is unbelievably juicy but he is coming back superhuman-level-early from a broken arm. If you want to take a bit of risk with big upside, the #26 is for you.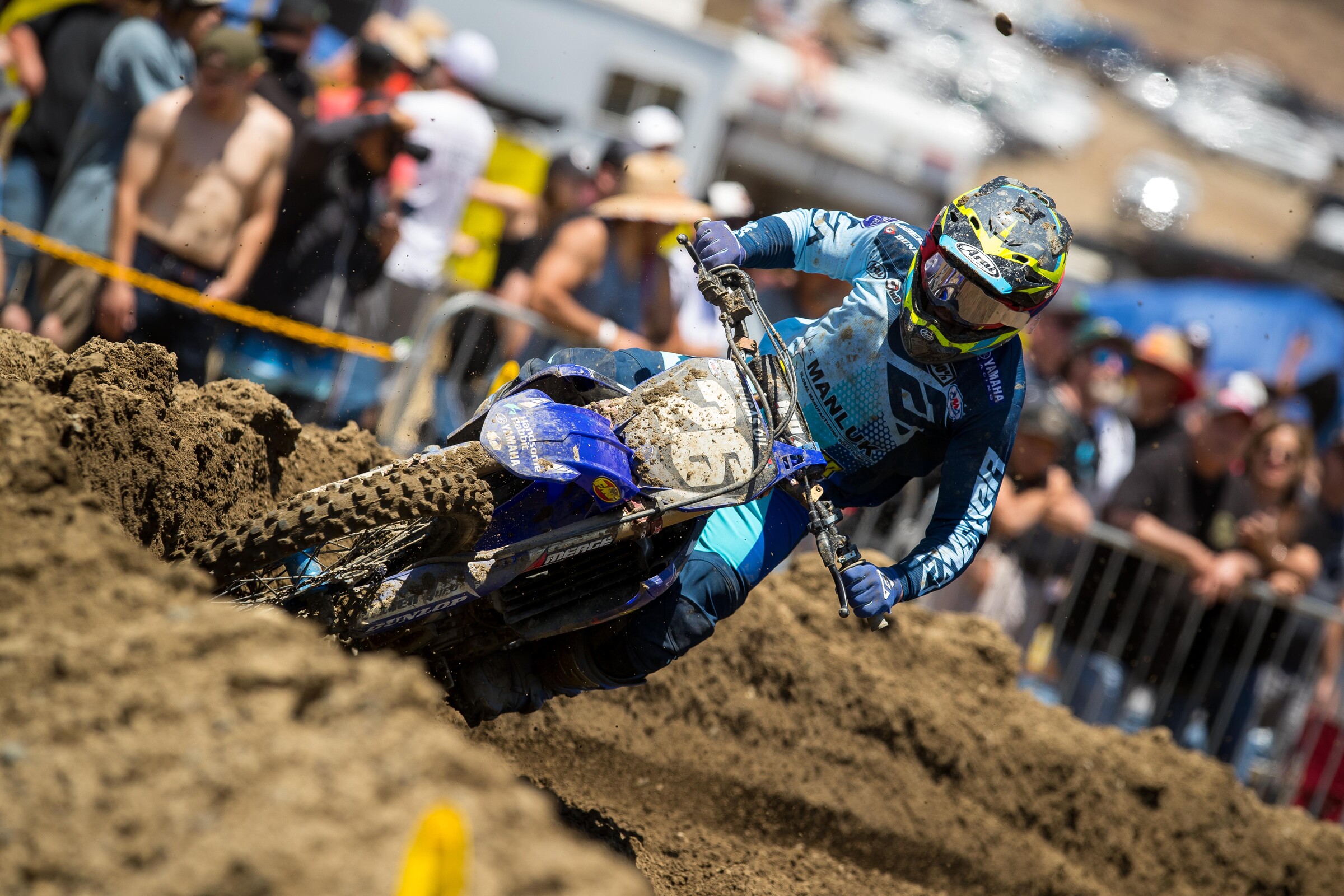 In the 450 Class, I don't think big risk is needed. I will be sticking with the privateer heroes that should have a nice Minnesota Saturday. Coty Schock should bounce back nicely from Southwick bike issues, as should Fredrik Noren. They are both capable of to-15 finishes and their horrific Southwick outings set them up nicely for Spring Creek. Two other riders of note would be Justin Bogle and Dean Wilson. They are both factory riders, have decent handicaps, and ride Spring Creek well. What's not to like?
Bold Predictions
NBC Sports officially bans the term "Dylan Danger Zone." There are no legal precedents, just the general consensus that it's a terrible term on all fronts and brings down the integrity of the broadcast.
Ryan Dungey breaks an FCC record for using the term "super pumped" on national television.
Aaron Plessinger wears a tool belt during both motos at Spring Creek, ready to fix any engine issues mid-moto.
Steve Matthes watches all four motos with a Bassett hound on his chest.
My Picks
250
Jeremy Martin
Jett Lawrence
Justin Cooper
450