Arlington, TX
Arlington 2 (West)
Monster Energy AMA Supercross Championship
Few racers have spawned more theories from the sidelines as Eli Tomac. His beast mode speed and endurance has made him one of the best of his era, perhaps the best, but that also brings added scrutiny. As soon as Eli slips, everyone starts to wonder why. When you're capable of winning every race you're in for many, many years, that's going to happen.
His 2021 Monster Energy AMA Supercross Championship season hasn't been as good as usual. He has missed the podium in 6 of 11 races and sits third in the standings, 36 back of series' leader Cooper Webb. That's enough points for even Eli to realize the title is a long shot. In Tuesday night's post-race press conference, he was asked if it felt like the championship pressure was now off, and Eli admitted it actually is. He was just happy to have a better run on Tuesday, taking second compared to his eighth place from Saturday night.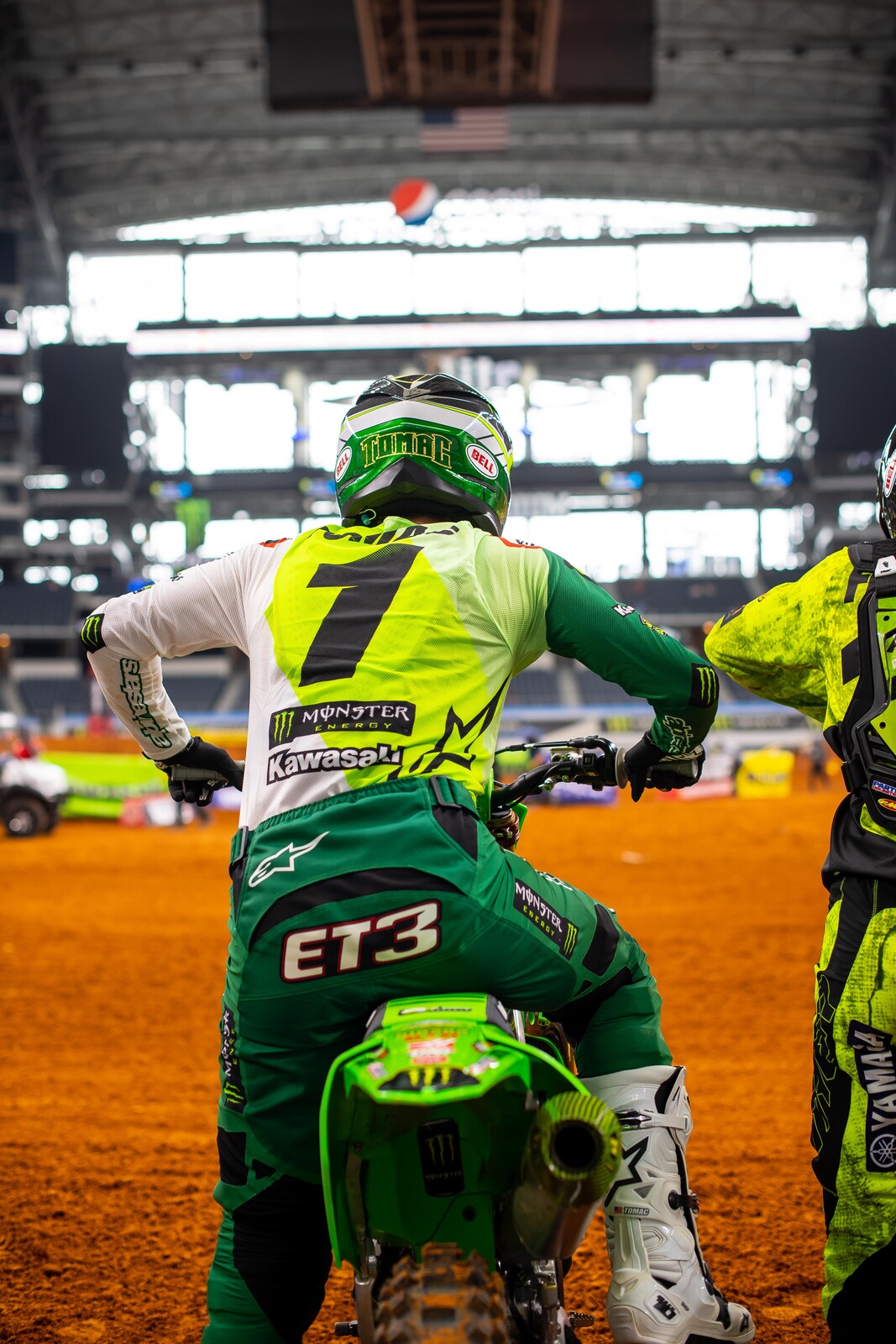 "It's been a few races where I feel like that [championship] weight has been lifted off me," said Tomac. "It's nothing you want, right? I was just glad to have a better race in a stadium environment—outside of Daytona. It was a good start, better riding throughout the whole main. It was a good push, just not enough in the end."
So, with results a tick below the usual, the next theory comes. Perhaps Eli, after finally notching the Monster Energy AMA Supercross Championship last year, has taken his proverbial foot off the proverbial gas? Is he less motivated now that he has the title?
"It might look like that from the outside, but no," said Eli to the press. "There's no better feeling than winning and that's the only reason I line up every time, and that's to get a win. It's just been position at the beginning of the race, strong field, and just not starting up front. That's been big for me."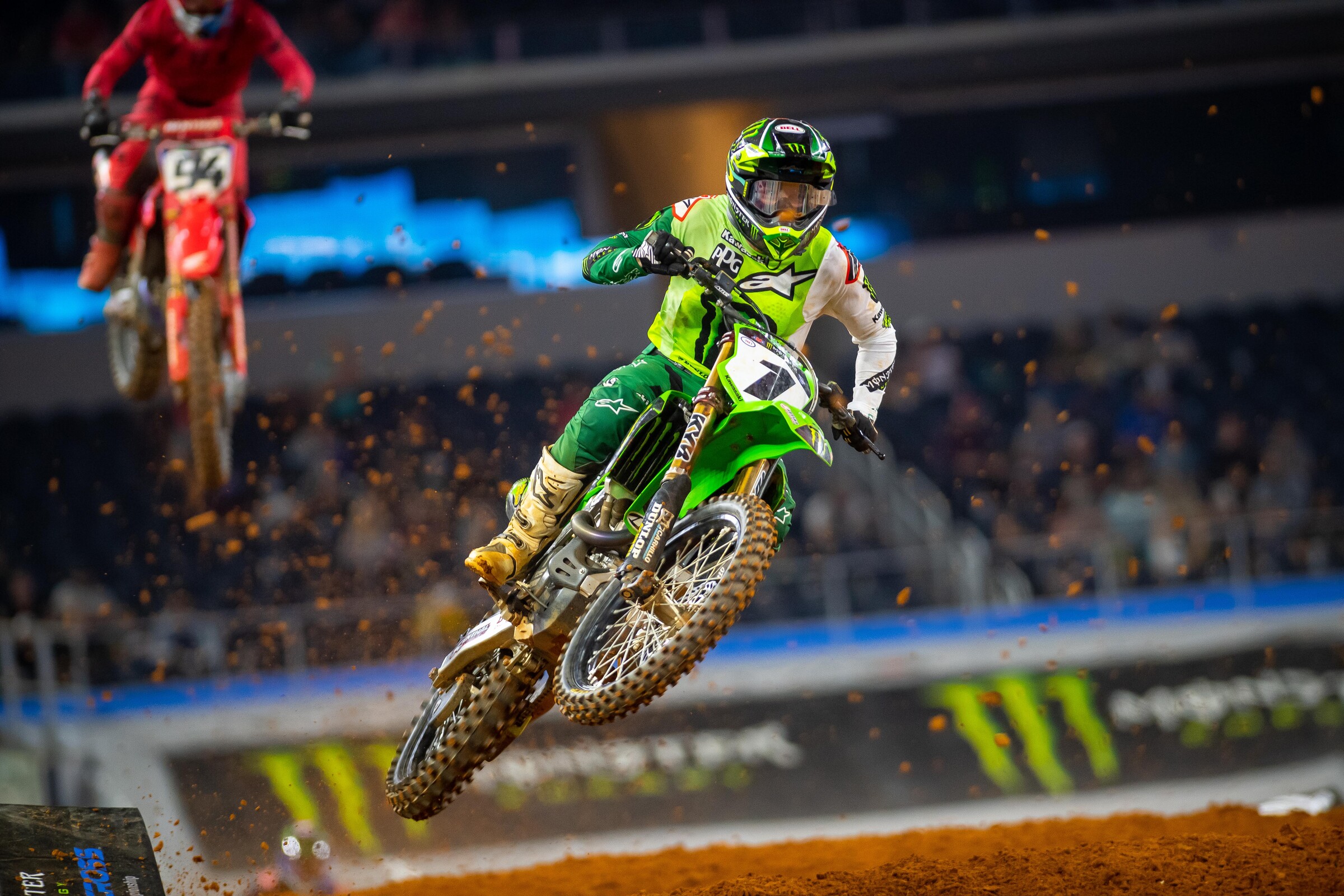 Consistently this year, Tomac has said track position and a super-tough field has made the difference in his results, and he isn't slacking during the week or on the weekend.
"Tonight, was much better for a tighter-track situation," he said of Arlington 2. "That's where I've been struggling, you know, when I'm buried in the pack, I haven't been able to come through, right? The field is much tougher in that situation, this year, no doubt, than in the past. That's it. It's not a motivation thing."
Watch the Arlington 2 post-race press conference below: