Dungey, Deegan, Brayton, Reed, RC, MC Battle in Dirt Cars Tonight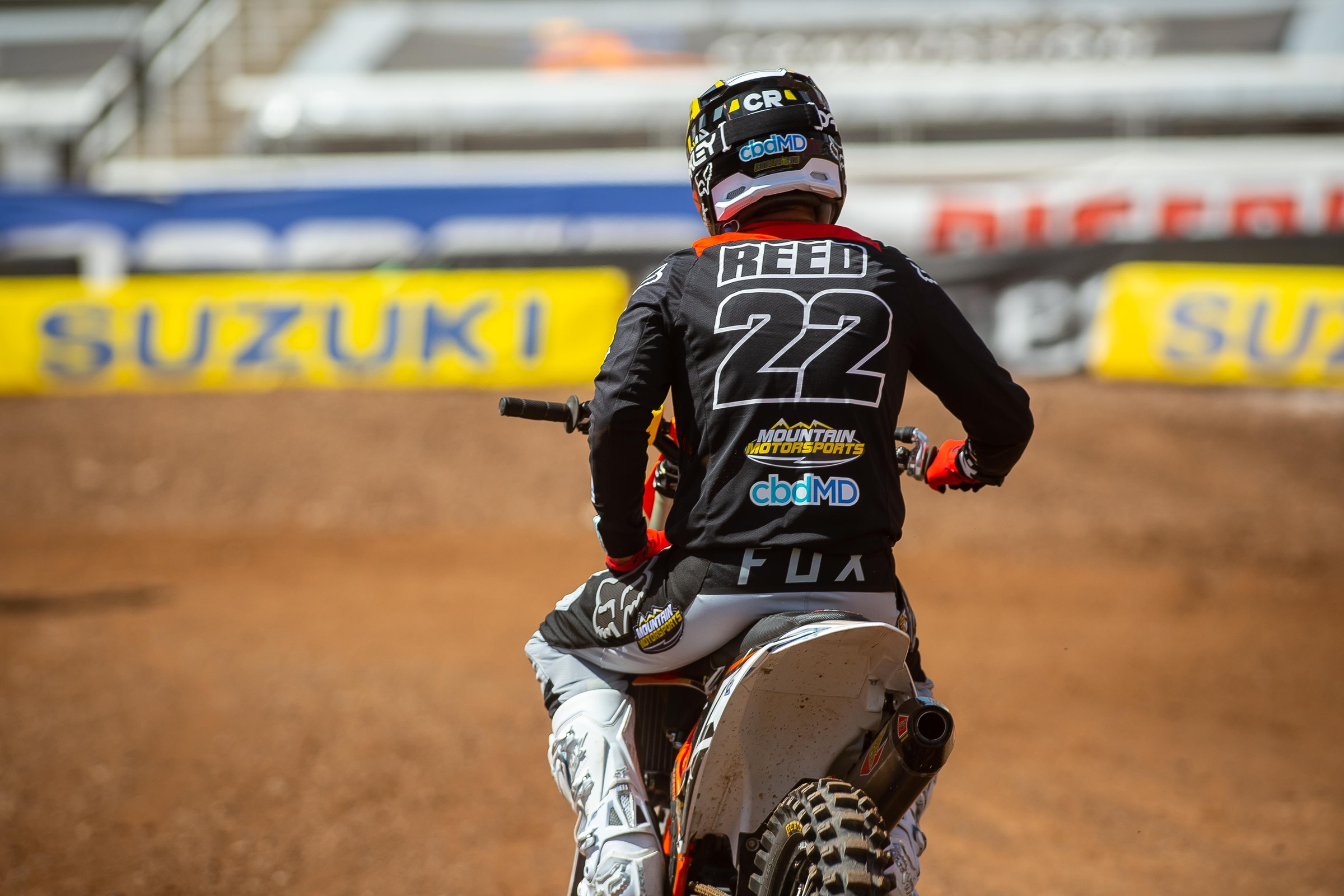 Thursday Race Night Schedule
6:30-6:45 PM Opening Ceremonies
6:45-7:00 PM Qualifying
7:30-8:00 PM Head to Head Races
9:00 PM Fite Klub Main Event
The promoters tell us this is a loose schedule. If you watched the original Moto Fite Klub back in May, you know this program can get rowdy, so don't be surprised if more racing breaks out throughout the night. Event organizer Rob Buydos told us that whatever the drivers want to do, they'll let them do.
Here are some additional updates:
Ryan Villopoto
was originally scheduled to compete but had a schedule conflict. Deegan, Brayton and two-time Olympic Cyclist Christian Vande Valde--also a contender at the Tour de France and a close friend of Carmichael's--are now in.
This lineup of athletes makes up the Mount Rushmore of motocross/supercross, featuring four of the top six of supercross' all-time 450SX Class winners. Combined, the group has 374 AMA National Premier Class Wins and 47 AMA National Titles (450SX/450MX/250MX).
Following the announcement of McGrath, Reed, Carmichael and Dungey, calls from across the two-wheel world, including cycling came in to line up against these elite athletes. Vande Valde, a huge supercross/motocross fan, and one of the most accomplished American cyclist earned five National Championships and finished within the top 10 at the Tour de France twice is certainly a unique addition but brings an international reach and completely new audience to the event.
Here's a look at a race at Travelers Rest Speedway.
MotoCar Fite Klub by the Numbers (250SX Wins Not Included):
72 450SX Wins
89 AMA National Wins
8 AMA National Championships
55 AMA National Wins
44 450SX Wins
3 AMA National Championships
150 AMA National Wins
76 450MX Wins
15 AMA National Championships
80 AMA National Wins
39 450MX Wins
8 AMA National Championships
The live February 25th PPV event will be preceded by a live, free pre-show on FITE. Available globally, fans can order this live event which includes replays and watch it online, via mobile, Smart TV or their favorite OTT device.