Dungey, Villopoto, Reed, Carmichael, McGrath to Battle in Dirt Cars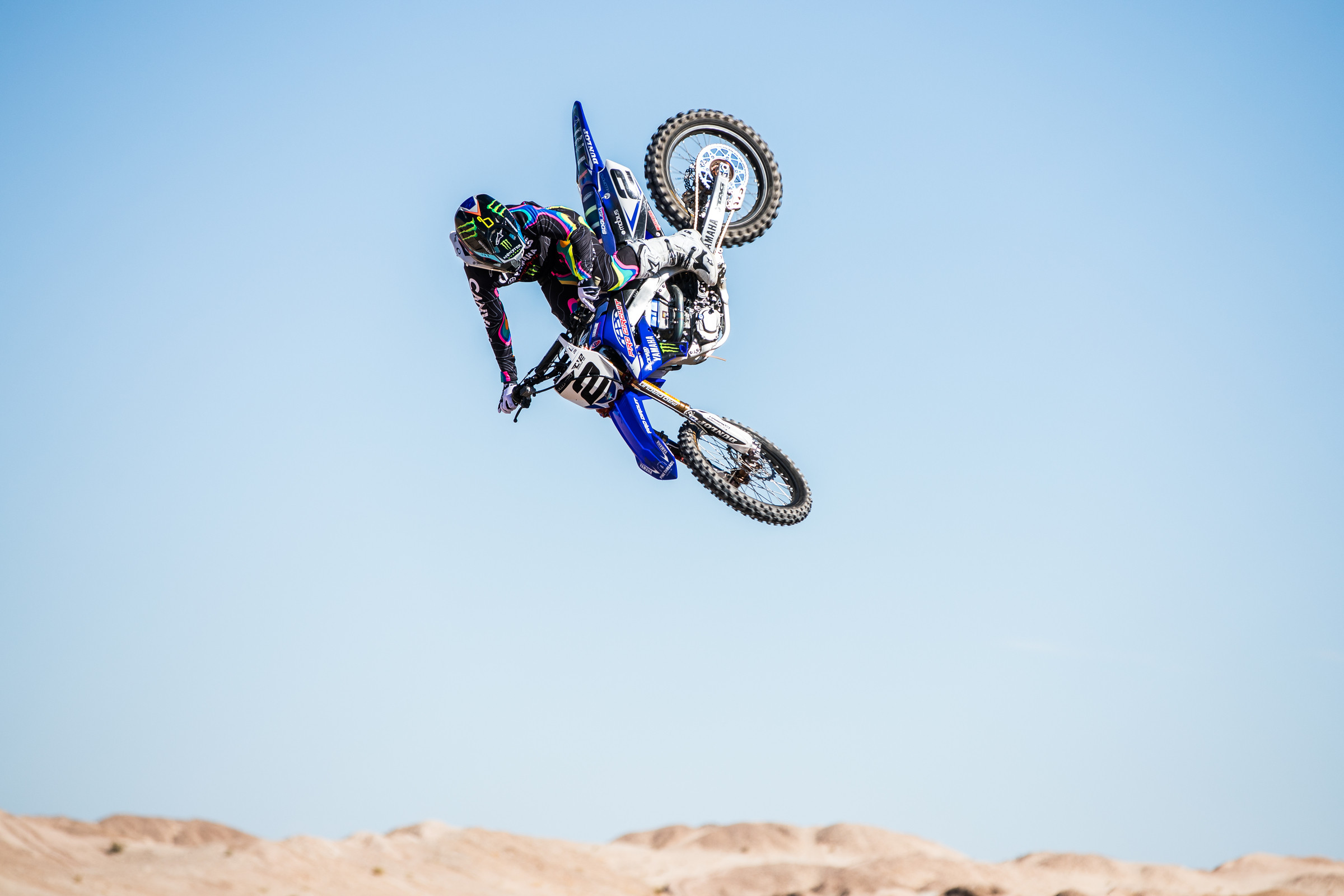 Now it's time for something completely different. MotoFite Klub has announced its latest event, MotoCar Fite Klub, which brings superstars Jeremy McGrath, Ryan Dungey, Ryan Villopoto, Chad Reed and Ricky Carmichael back to the race track, but...in race cars. Traveler's Rest Speedway in South Carolina (owned and operated by former Loretta's Champion Eddie Ray) will open its dirt oval to eight motocross stars and let them have at it in identically prepared stock cars.
Three other rider/drivers will be announced shortly. The event takes place Thursday, February 25th and we hear the track will be open to spectators. You can purchase the event to watch it on Fite TV for $19.99, however there will be a free bench racing/trash talk session on Fite the day before the race.
Reed and Carmichael are already talking about bashing into each other on Instagram, Reed writing, "I hope the #4 has a backup car..."
Here's a look at a race at Travelers Rest Speedway.
The press release for the event is below, we'll have more info as it comes.
New York, New York - In a never-seen-before event, FITE will showcase the world's top supercross/motocross racers, including Jeremy McGrath, Chad Reed, Ricky Carmichael, Ryan Villopoto and Ryan Dungey in identically prepared stock cars in an all-out four-wheel brawl on February 25 at 6:30pm ET at Travelers Rest Speedway in South Carolina. three additional riders will be named shortly, bringing the field to eight.
This lineup of riders makes up the Mount Rushmore of motocross/supercross, featuring five of the top six of supercross' all-time 450SX Class winners. Combined, the group has 446 AMA National Premier Class Wins and 56 AMA National Titles (450SX/450MX/250MX).
"We are very excited to hold an event of this magnitude and to have such big names come to do battle at our track," said Travelers Rest Speedway owner Eddie Ray. "Going to be some good racing and we can not wait to see it happen."
This will be one of the most anticipated events of all time as we put the best riders on two wheels on four wheels.
By the Numbers (250SX Wins Not Included):
72 450SX Wins
89 AMA National Wins
8 AMA National Championships
55 AMA National Wins
44 450SX Wins
3 AMA National Championships
150 AMA National Wins
76 450MX Wins
15 AMA National Championships
72 AMA National Wins
41 450SX Class Wins
9 AMA National Championships
80 AMA National Wins
39 450MX Wins
8 AMA National Championships
The live February 25th PPV event will be preceded by a live, free pre-show on FITE. Available globally, fans can order this live event which includes replays and watch it online, via mobile, Smart TV or their favorite OTT device.