Racer X/Pulp MX Live Shows Are Back! Indianapolis January 29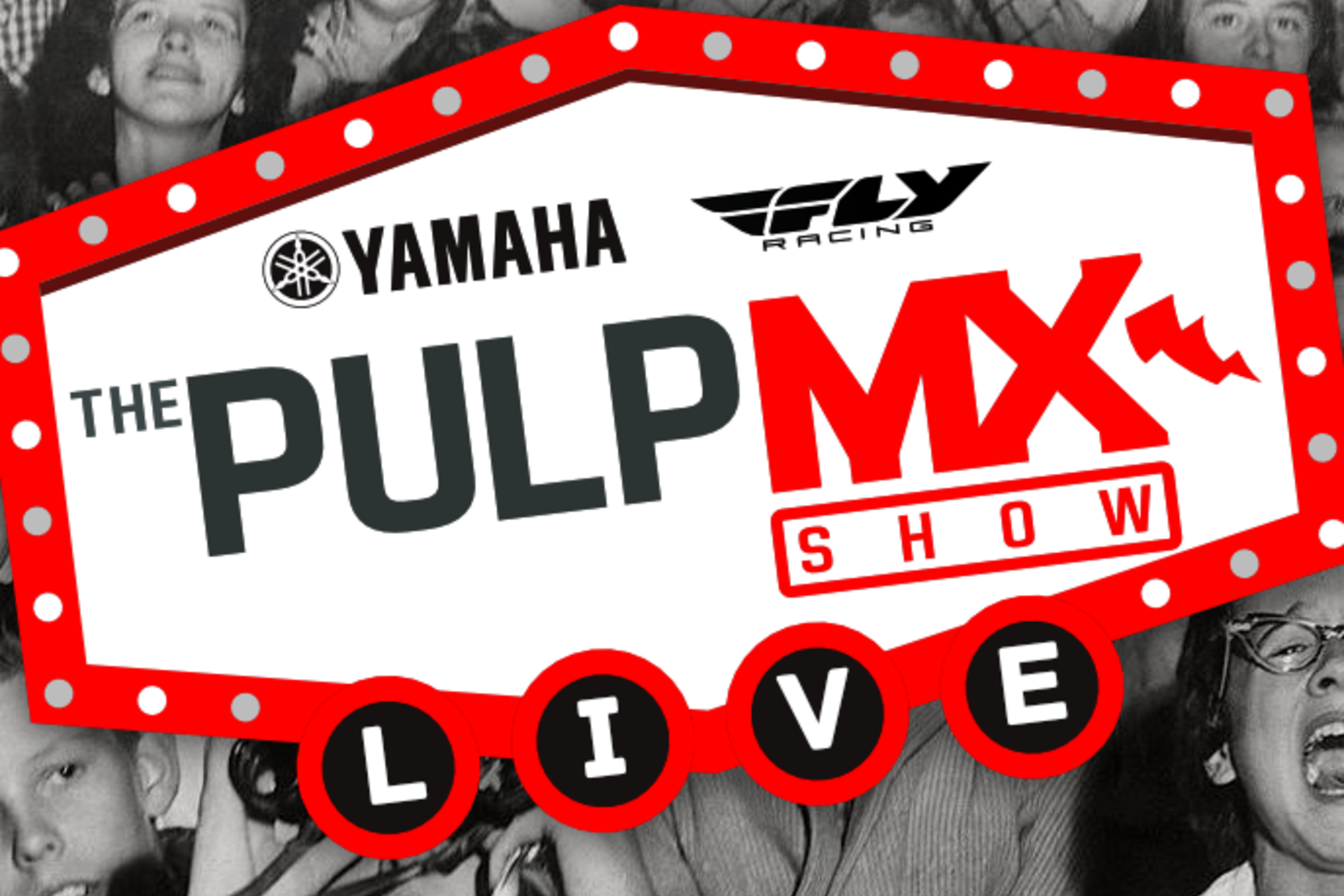 Indianapolis, IN
Indianapolis 1 (East)
Monster Energy AMA Supercross Championship
We had a really fun thing going in 2019 with our Racer X/Pulp MX Live Shows, held before races in key cities. We rented a stage and you folks came to watch, which allowed you to experience Matthes and JT arguing in person, hear Weege sound much smarter than anyone else (I'm writing this so of course this is what I believe) and have the whole trio answer your questions, tell stories, and get fans revved on the races. Basically, we give you one of our weekly race review podcast shows live and in person! Unfortunately, #2020 did a number on everyone, and we couldn't carry on with the shows as hoped.
But, we're back for 2021! Join us the night before Indy 1 at the Irving Theater in Indianapolis on Jan. 29. Doors open at 6:00 p.m.
---
Indianapolis
WHO: Steve Matthes, Jason Weigandt, Jason Thomas, and special guests
WHEN: Friday, January 29, 2021
WHERE: Irving Theater
5505 E. Washington St.
Indianapolis, IN 46219
TIMES: Doors Open: 6:00 p.m.
Showtime: 7 p.m. - 9 p.m.
Tickets are $25 per person—so get your tickets now.
Purchase your tickets for the Indianapolis Racer X/Pulp MX Live Show.