Calvin Vlaanderen Re-Signs With Gebben Van Venrooy Racing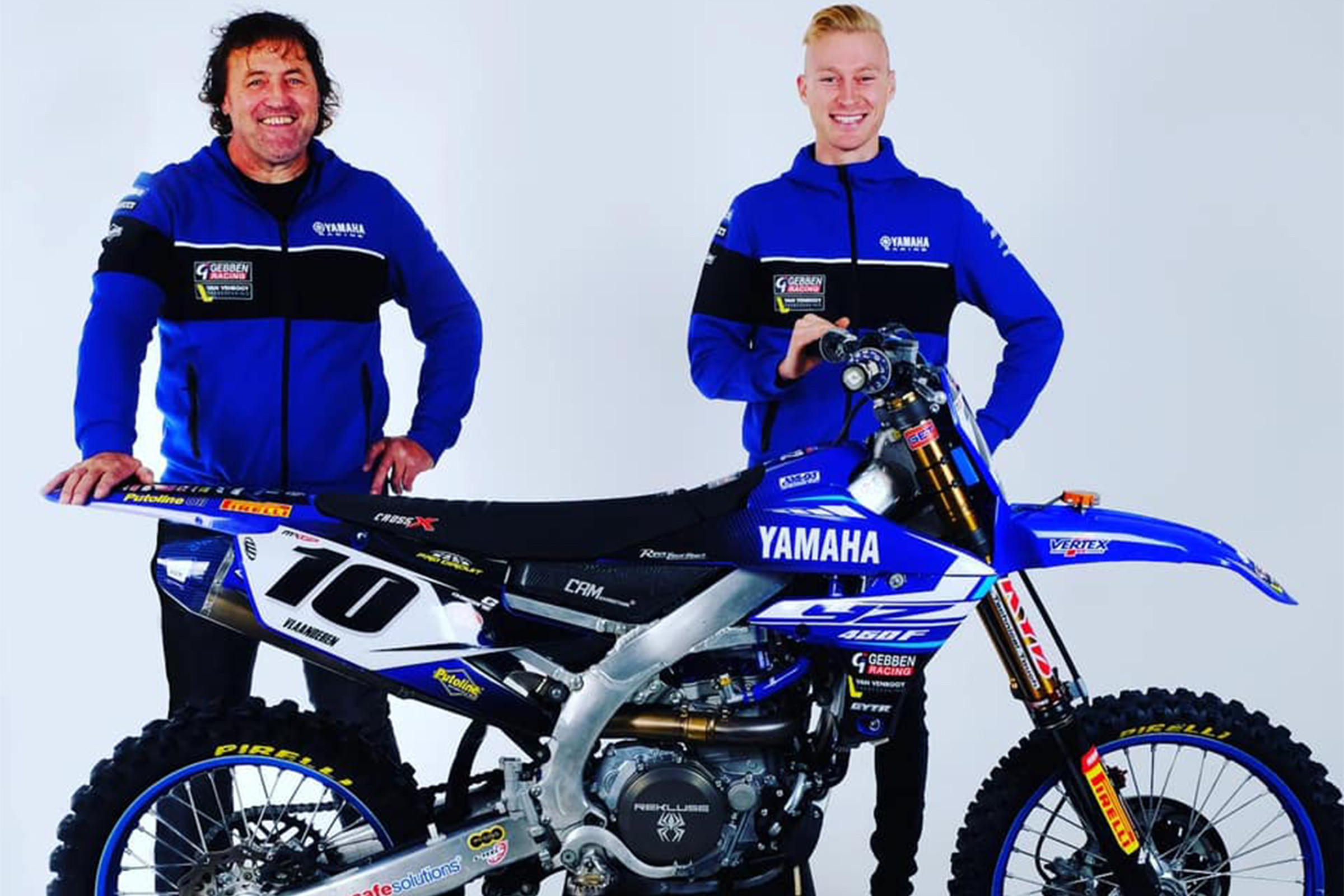 Following a rookie season with solid results, Dutchman Calvin Vlaanderen will remain with the Gebben Van Venrooy Racing program moving into 2021. The team announced the signing just days after word came through that the team would not retain veteran Alessandro Lupino for next year. American Thomas Covington also rode for the team in 2020 but announced his retirement earlier this year.
Vlaanderen raced all but the final three Grand Prix in Italy in 2020 and was able to snag a season best top-five finish in the first race at Mantova. He would land himself 16th best in the championship standings as the second-best rookie in the class.
Further announcements from Gebben are expected as they look to add another rider to compete alongside Vlaanderen in the 2021 MXGP campaign. Read the full announcement from the team on Vlaanderen's signing below:
The Gebben Van Venrooy Yamaha Racing team are delighted to announce that Calvin Vlaanderen has inked a deal to stay with the team to contest the 2021 MXGP World Championship.
After a strong MX2 career, Vlaanderen signed with the team for his rookie season in the MXGP World Championship. The 24-year-old did not come into the season fully fit after an injury preparing for round one at Matterley Basin, but he continued to improve as the season progressed and started to battle at the front.
The two stand out Grand Prix's for Vlaanderen this year were the MXGP of Lombardia and the MXGP of Limburg with two seventh place overall finishes to show he has the pace to run at the sharp end of a very competitive series.
Vlaanderen and the team will turn their attentions to the 2021 season in what is anticipated to be an even better season for both parties during the second year working together. As well as the MXGP series, Vlaanderen will also race the Dutch Masters of Motocross provided they don't clash with the Grand Prix calendar. The team will announce the second rider in due course.
Calvin Vlaanderen: "I'm really happy to be signing with Gebben Van Venrooy Yamaha for another year. I want to thank Ruud van Venrooy, Emile Gebben and Klaas Hattem for believing in me and giving me everything I need to reach my goals. I really enjoyed working together with them this year. We progressed a lot together as a team with the bike but also with my riding and that showed in the results. I am looking forward to having a strong winter preparation to be 100% ready for 2021. I already cannot wait for the new season with the team!"
Klaas Hattem (Team Manager): "The Gebben Van Venrooy team are very happy with Calvin Vlaanderen's contract extension. The team are very motivated to turn the trust Calvin has in the team into results. Calvin has the potential to grow to the absolute top and the team will do everything to make that happen."