Team announcements are beginning to hit our email inboxes and social media newsfeeds. Here are the latest confirmed—and rumored—teams for 2021 Monster Energy AMA Supercross and the Lucas Oil AMA Pro Motocross Championship.
Confirmed
Monster Energy/Star Racing Yamaha
Following the completion of the 2020 Lucas Oil AMA Pro Motocross Championship, the Monster Energy/Star Racing Yamaha wasted no time as they began to shift their focus to 2021: the Pro Motocross finale ended on Saturday evening and on Wednesday night the team announced its 2021 lineup. (Relink) The 250 team will consist of former GEICO Honda riders Christian Craig and (Star Racing returnee) Jeremy Martin joining returning riders Colt Nichols, Justin Cooper, and Jarrett Frye (the team also stated in the announcement that they will be taking over the 450 Factory Yamaha effort, which will included Dylan Ferrandis and Aaron Plessinger—more on that in another post). The announcement of J-Mart's return to the squad killed off the talks that he might land with the Monster Energy/Pro Circuit Kawasaki team. Martin was approached by several teams for his services, but the BluCru won out.
Monster Energy/Pro Circuit Kawasaki
The Monster Energy/Pro Circuit Kawasaki team also announced its 2021 roster less than a week after the 2020 finale. Austin Forkner, Jordon Smith, and Cameron McAdoo (all three returning from the 2020 lineup) will be joined by amateur standout Seth Hammaker. Hammaker was discussed as a potential fill-in for either Forkner, Smith, or Garrett Marchbanks for the Lucas Oil AMA Pro Motocross Championship after all three riders were hurt during supercross and missed the entire Pro Motocross season, but Epstein-Barr Virus ended Hammaker's amateur career this year. He's shifted his focus to becoming fully healthy for his pro debut in 2021.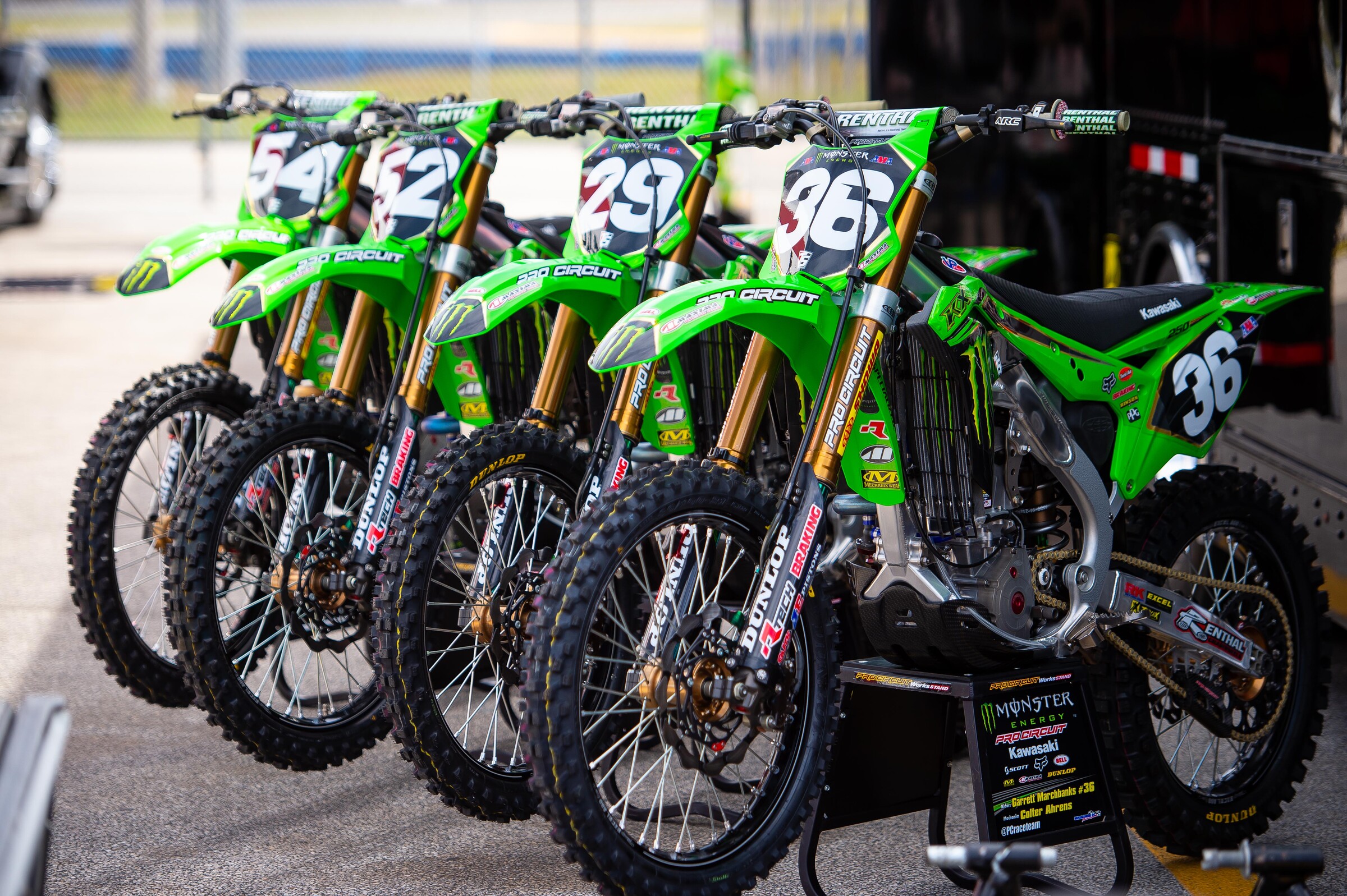 AJE Motorsports/Gas Monkey GasGas
The team announced Chris Blose and Mitchell Falk would fill two of the roster spots in 2021. Blose's return to the team (after a year with the FXR/Chaparral Honda Racing team) was announced in August, and Falk's deal was announced in early October. Only three days after Falk's deal was announced, the team took to social media to state they would switch from Husqvarnas to GasGas brand motorcycles for next season.
ClubMX
The ClubMX team made a big move this off-season when they signed former Monster Energy Pro Circuit Kawasaki rider Garrett Marchbanks to their roster. Marchbanks, who won the 2020 Daytona Supercross, said on Instagram he was struggling to find his next team.
"As some of you may know these past 4 months I was really struggling on figuring out what my next move was going to be for the upcoming season, until I got the news that @clubmx wanted to help me out. Hearing what they had to say and offer was more than what I could ever ask for and I can't thank the whole crew enough for giving me the opportunity and support to continue my racing in 2021. I'm beyond grateful and I'll see you guys at the races!!👍🏻"
Marchbanks will be joined by Joey Crown and Jace Owen under the team tent. Both have raced for the ClubMX squad before, Crown as recently as this supercross season (he switched to Rock River Yamaha for motocross. After a few years with the Phoenix Racing Honda team, Owen will make the switch back to the ClubMX team.
WSR Motorsports
On the PulpMX Show recently, Justin Starling hinted towards his plans for 2021. Starling said he will be teaming up with Jeff Walker and Jerry Robin to form the WSR Motorsports team (named after the initial of the trio's last names). Starling said he will be competing in the 450SX class, Robin will be competing in the 2021 250SX West Region, and Walker will be competing in the 2021 250SX East Region. Starling said the team will also compete in the Lucas Oil AMA Pro Motocross Championship.
"I've been wanting to go [450] for a long time, no one has given me the chance so I'm going to make my own," Starling said.
You can catch Starling talking about the team around the 4:25 mark of episode #441 of the PulpMX Show:
What We're Hearing
Honda HRC
Once the team lost title sponsor GEICO, the Factory Connection Honda team had to close its doors after 22 years. We are hearing that both Hunter and Jett Lawrence will still be on factory Honda CRF250R models in 2021. This could be on a two-rider Honda HRC team.
Rumors have been very strong that GEICO Honda team will cease operations after today. Lawrence brothers will stay Honda, maybe #6 but everyone else needs a ride/job. What a legacy for the FC Honda guys, congrats!

— Steve Matthes (@pulpmx) October 10, 2020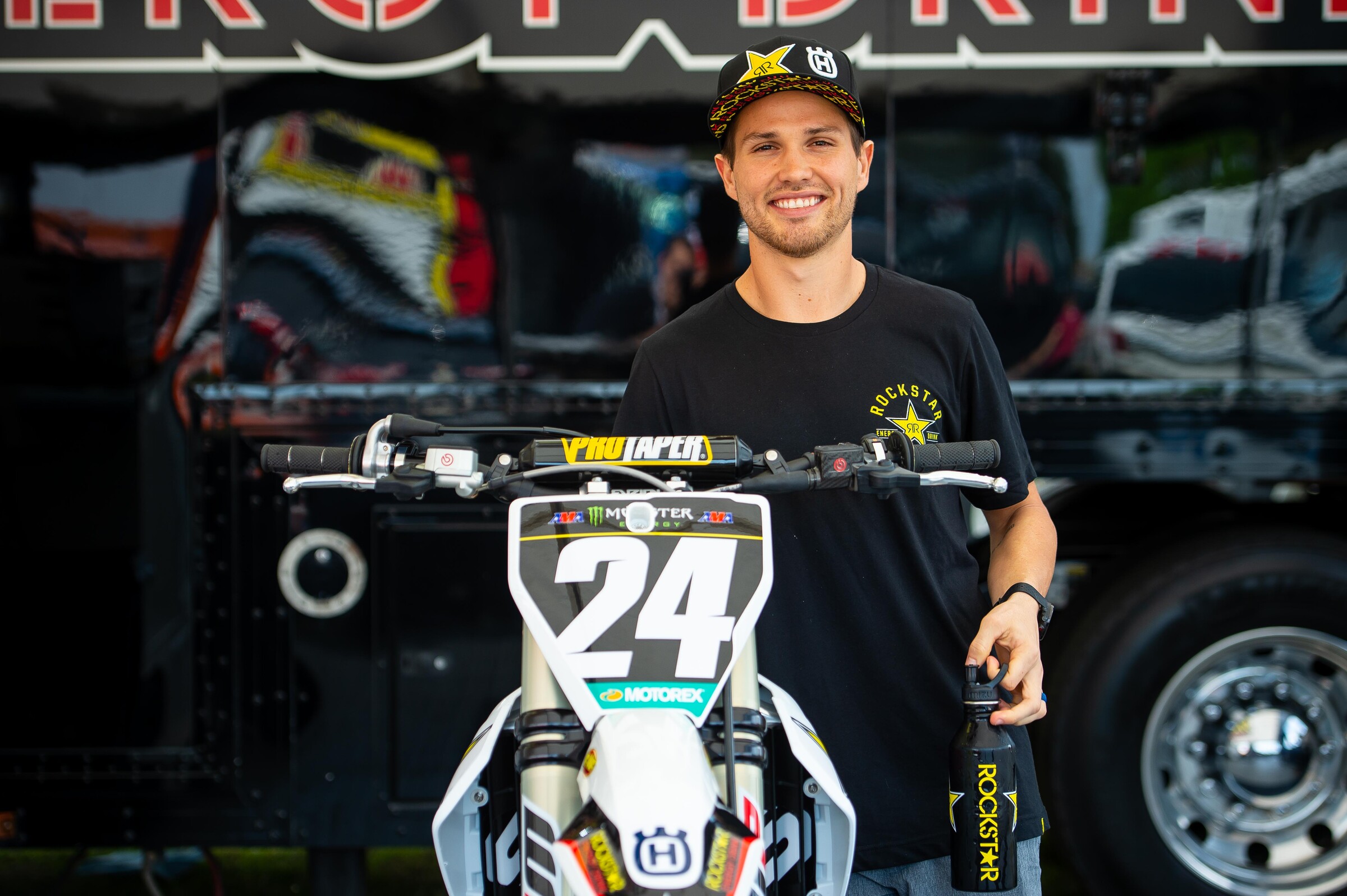 Troy Lee Designs/Red Bull GasGas
The TLD team switches from KTM branded bikes to GasGas for '21. In July 2019, Michael Mosiman signed a two-year deal with the Rockstar Energy Husqvarna team that would see him on the team through 2021, but now we are hearing he will move to the Troy Lee Designs/Red Bull GasGas team next year and join Pierce Brown. Mosiman finished fifth in the 2020 250SX West Region Championship but missed the entire Pro Motocross season due to a concussion. Brown made his AMA Supercross debut and finished ninth in the 2020 250SX East Region but suffered a knee injury at the fourth round of Pro Motocross that required surgery, forcing him to miss the remainder of the year. With Brown and Mosiman possibly filling the two available spots, that leaves Brandon "The Brick" Hartranft and Derek Drake without a ride.
Factory KTM
With the Troy Lee Designs/Red Bull team switching to GasGas, KTM needs someone to race a 250SX-F. We are hearing a factory KTM effort will be established and amateur Maximus Vohland will land on that team in 2021 for his full-time U.S. pro debut.
JGR/Yoshimura Suzuki
No official word yet on JGR's plans for 2021, but team manager Jeremy Albrecht has been positive about talks with a new title sponsor. The squad had Alex Martin and Jimmy Decotis as its main 250 effort in 2020. Decotis has said he is taking time away from racing to get lymes disease sorted. No word on where Martin might land in '21, or any other plans for Suzuki's 250 squad yet.