With the North American Trials Council AMA National Championship season essentially on hold due to COVID-19, Gas Gas' new owner KTM decided to build a trials course behind the supercross test track, and hold an event. Thus, trials got a chance to compete in front of the motocross and supercross media, and Louise Forsley took advantage in winning the Women's class in the Gas Gas California Trials Invitational. Louis actually skipped a few years of competition to make some money in the Marvel Universe Live stunt show, so her return to competition was well-timed to take advantage of this event.
We talked to her after her win.
Racer X: Talk about the event. There aren't any events this year I guess out here, so this is double big to have this.
Louise Forsley: Correct. The fact that Gas Gas put this together, it was really nice because it's pretty much a new company coming together with KTM, and the fact that they want to put time into this sport is definitely new for us. For trials. we just have our nationals and our local events and then that's it. So an event like this is a really good step for us.
It could have been like a Gas Gas demo thing, but they invited everybody, even on different brands, and made it an actual comp, which is cool.
Yeah, absolutely. So I was really excited to get the invite. They had a pro purse. I saw a lot of familiar moto faces out here, even you. People left and right. It's cool. It feels good that people want to come out and watch trials or be interested in it and help grow the sport a little bit.
So they are going to let some media people ride. You've ridden both. How different actually is it when they let the moto people ride these? How different is a trials bike?
It's pretty different because it's just so light and the controls are very smooth and buttery. But there's still a good amount of power just straight off the bottom of the bike. So I've tried to teach some of my moto friends how to ride, and the first thing they're doing is looping out or it's getting away from them. It's pretty difficult. You've just got to slow down and learn some techniques first.
I remember you from endurocross and eventually riding big bikes. Have you done that your whole career, or did you pick it up later? How did that all come together?
I was 22 maybe when I started riding dirt bikes. I kind of got into it pretty quickly because that's just how my brain works. I just want to go all in once I like something! So I got into that. That's been a huge learning curve. It's just very different than riding trials, but a lot of my trials skills transferred over so that was really helpful. It gave me motivation to try to get quicker and better at endurocross. I'm so happy that I started riding dirt bikes, because I have so much fun riding them, as much as trials. I really like going back and forth and constantly cross-training as well.
Where do you ride? How do you put that all together? What's your schedule when you do practice?
It's been really tough trying to put the schedule together. Going into this year, this is actually the first year that I've been trying to do that. Prior to this, I was just on a stunt show. So it was just working full-time. So this all just came about with Sherco sending me a trials bike. I enjoyed riding that last year. Then they sent me a dirt bike as well, because I actually asked if I could start racing endurocross again. So I guess on the off-season I try to go back and forth a couple times a week, and then when I know I have a certain race or competition coming up, I'll just try to train on that bike two weeks prior, as much as possible.
Where do you ride, on a trials course or just out in the woods somewhere? Do you have a moto track?
I'll go to moto tracks with my friends sometimes. The trials course is more out in the desert, so I'm just in a hilly area with a bunch of rocks.
Just find it?
Actually I met trials friends here and they knew of it, so they got me that contact information. It's definitely hard. Growing up, I just rode trials in my dad's backyard because he has 18 acres. So it's very accessible for me, which I think really helped me get as good as I could. Every day after school I would just go outside and ride.
Forsley races EnduroCross and Hard Enduro on the regular dirt bikes. She has skills.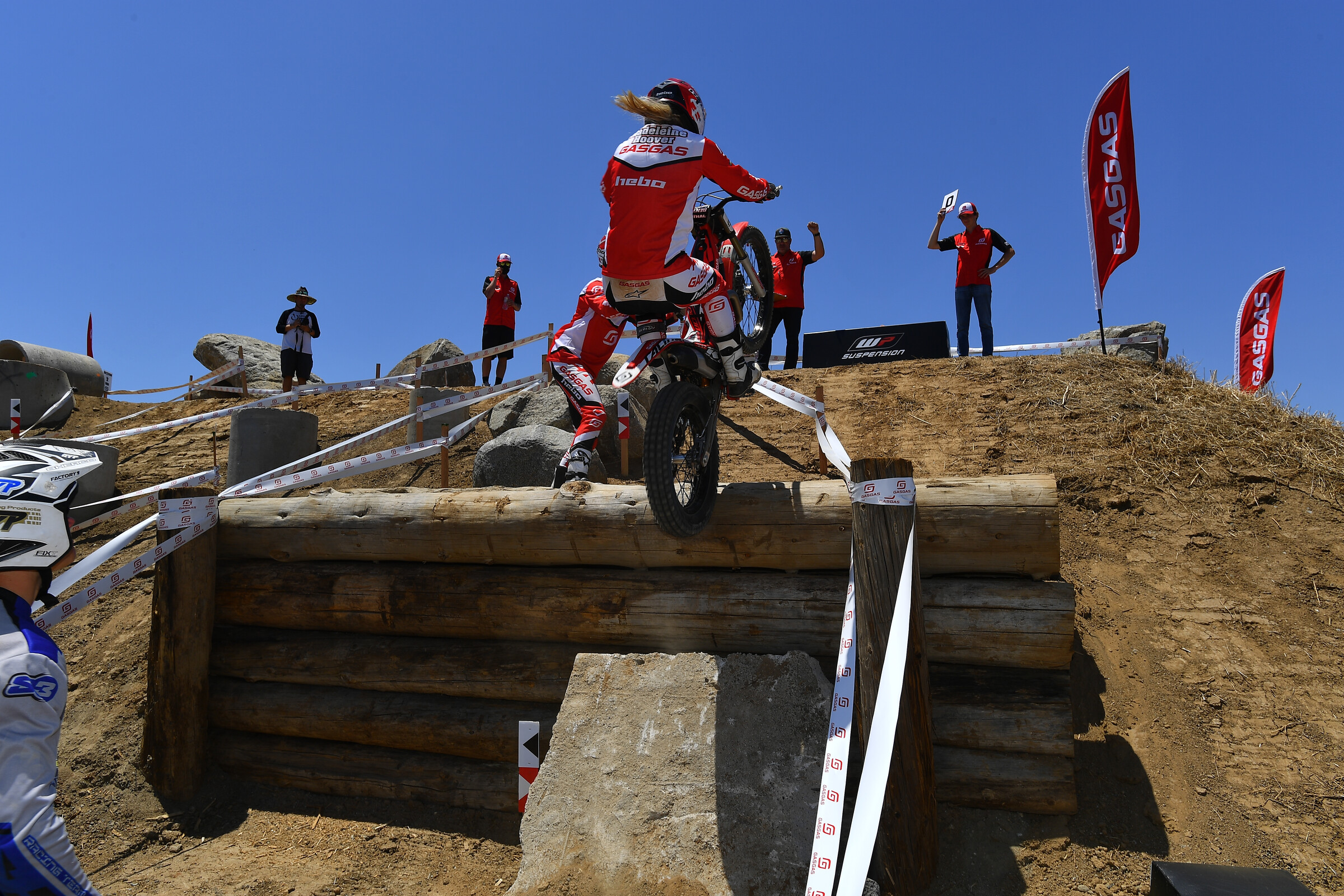 Were you competing at that time, or was a lot of it just for fun?
I was always kind of competing. Since I started, I always set goals for myself and wanted to get better and win championships and do well. I think that's really what pushed me to get where I am today.
This is that "all in" thing you were talking. It was never just recreation for you.
[Laughs] Exactly.
Talk about the Marvel Live thing. How does that come about?
That was a really cool opportunity. Feld Entertainment was building the show, Marvel Universe Live. It's basically superheroes and super-villains in a live arena. They needed stunts in the show, and luckily they wanted dirt bikes. Actually, we started off on electric bikes and then as the show changed a little bit we hopped on trials bikes. I just felt very lucky that I was able to use my skills to be able to start making money! It was definitely full-time. We did shows Thursday through Monday.
Every week?
Exactly.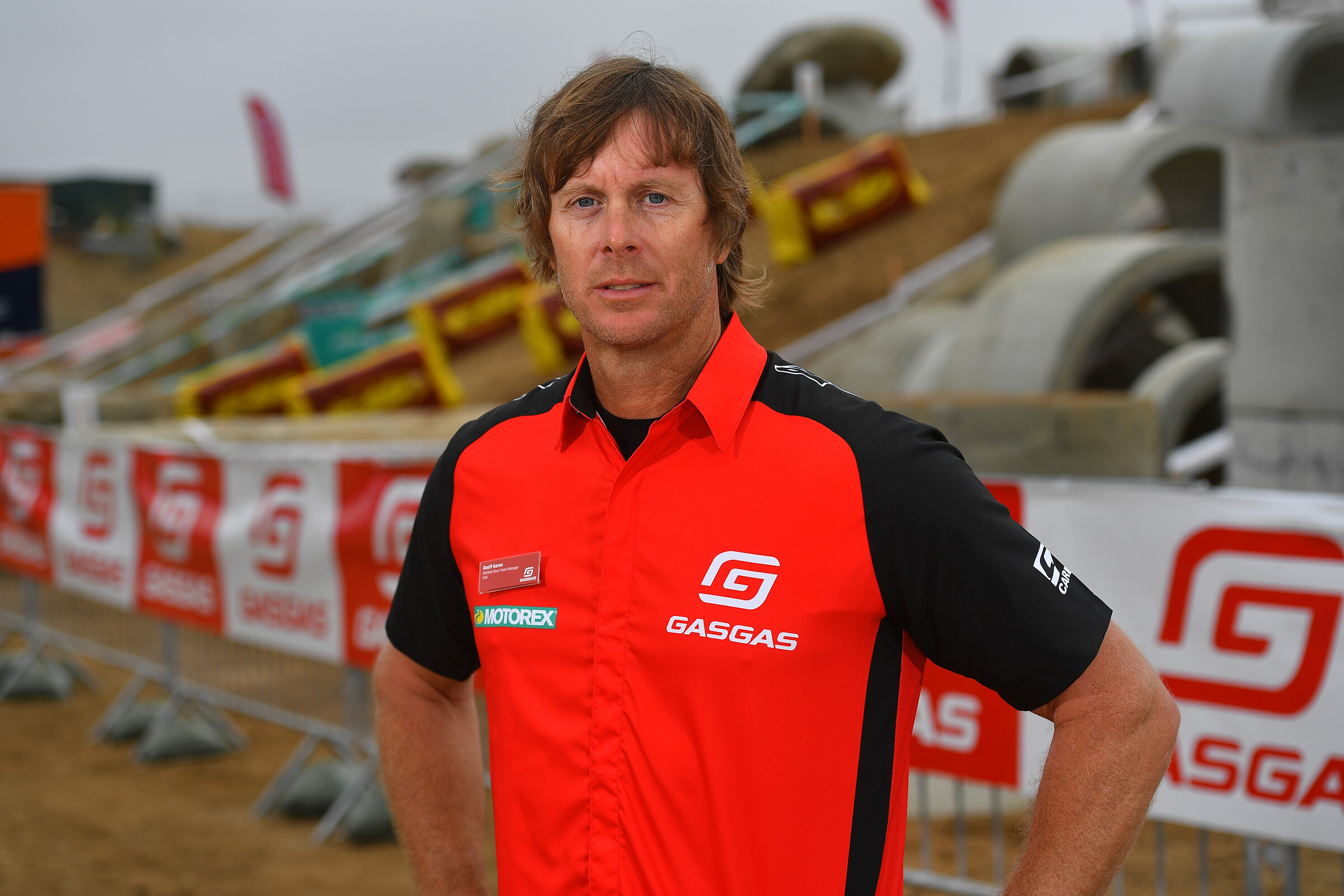 How many years?
I did that for five years.
So you were basically not even home for five years.
Correct. We just lived out of hotels.
How many days home would you have in an average year?
It kind of changed a little bit. The first year, from the start to the finish of the first contract we came home maybe two weeks at two separate times. The second year was a little similar. Then the third year it was nice. It went international, so we actually got a three-month break off, which was really nice. Then we toured Europe for six months, and then we got another three-month break. Then they brought the show back to the U.S. and changed it up a little bit. So as they were building that show, we all actually had to build it over and redo it. Then we went out on the road again for another year, then had a little downtime. Three weeks off or four weeks off, and then went out again for another year.
So after five years traveling like that, were you sick of it at the end?
[Laughs] Absolutely! That's why I stopped. It's so repetitive. When you commit to that, you really don't have much time to ride or go to races or anything, so I missed the trials community, the racing atmosphere, all my friends that I've made through this. It was an incredible opportunity that I was able to make money because of my dirt bike skills and trials skills, everything combined together. But I'm happy to move on. I really didn't expect to come back to racing like this, but it kind of just happened this year.