With the recent news that the Gas Monkey Energy/AJE Motorsports team announced its 2020 lineup, we decided to hit up one of the team's new members, Jacob Hayes. But when we went to do so, we realized it was 3:30 a.m. his time (he's in Australia for the Australia Supercross Championship, which you'll learn about in this interview) and decided to wait until a proper time to ask the North Carolina native some questions. Then we went to hit him up again but the 2019 Monster Energy AMA Supercross 450SX Champion interrupted us—unbelievable, right?! So finally, we hit up Hayes to do the interview, but we didn't want to incur international long distance calling fees (typical Weigandt) so we did this over text.
(NOTE: The following interview has been lightly edited for clarity.)
Racer X: Hayes. Weege here. Could you do an interview over text so we can have the world's cheapest international interview ever?
Jacob Hayes: Haha I can do that Weege. We can keep the cost down. Aren't you coming this weekend or not till Auckland?
Auckland. Sorry mate!
Jacob Hayes: That's a long flight for one weekend!
I'm coming for Auckland and Melbourne. Totally worth it. Hold on I gotta call your boy Cooper Webb now for an interview. Hit you back soon
Later…
Aight finally done with that guy! Okay so first of all how's Australia? Like where do you actually live and stuff?
It being my second year back in Australia it kinda feels like my home away from home. Love the people and the country... except magpies [wink emoji].
I live on the Gold Coast in Queensland with my mechanic Teasy and his family. I'm super close to the water / beach which makes it really nice.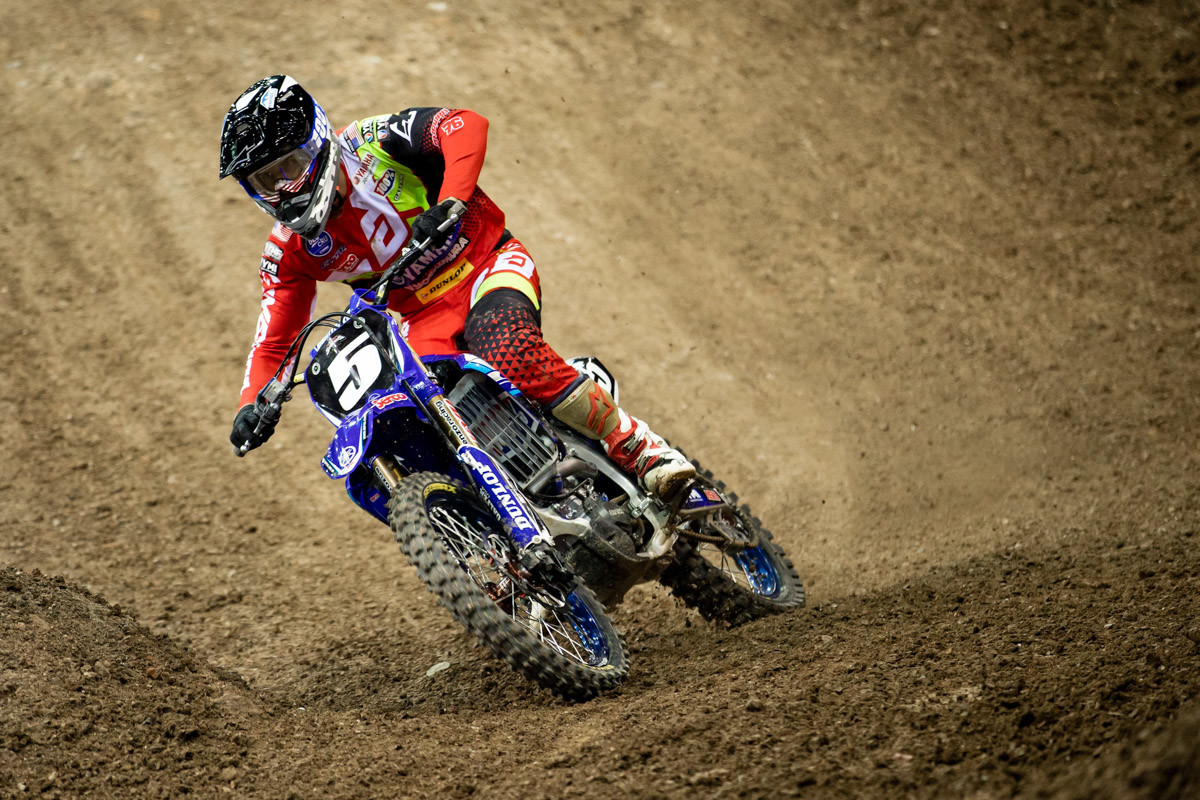 Bro I don't even know. What are magpies? Is the food there normal or should I be worried?
Magpies are birds that will attack you while you're cycling [laughing emoji]. Food is legit, coffee is legit. Nothing to be worried about.
Does it even seem foreign when you're over there or do you not even notice?
The driving is totally different, opposite side of the road, opposite side of the vehicle. There grocery stores are in shopping malls, so you have a shopping cart in a clothing store. Honestly other than that no I don't really notice anything that much different
That's actually pretty weird! Okay how's the racing going?
We have only had two rounds! The first round I was able to get the win, which was awesome for myself and the team. Went in to round 2 with the points lead and was having a really good day, qualified good, won super pole which is 6 guys get a chance to do a one lap heater and the fastest gets first gate pic for the main. Went into main feeling good and unfortunately on lap two going for 3rd I came up short on a jump in the rhythm section which caused me to crash out. Been preparing for round 3 since. Can't wait for this upcoming Saturday for a little redemption!
Yeah dude so what I noticed was you went from points leader to big hole pretty quickly. Are you bummed or is there enough time for you to make that up?
Yeah, I was definitely bummed I mean that was obviously not the way I wanted the main event to go. I'm just thankful I'm okay and can continue to fight for the championship.
There is definitely time with three rounds left because they are triple crown formats.
Okay good. So hey, new deal for the US announced this week. How did that come about?
I think it all came about from #superagent, he was blowing the phones up. In all seriousness I've been in contact with AJE MotorSports since the end of outdoors. There was a lot of back and forth "haha" but yeah we just agreed on what we both wanted out of the deal and we got it done. Super excited for SX 2020. Thankful for the opportunity I've been given.
[Editor's note: Hayes' #superagent is supercross sideline reporter Daniel Blair]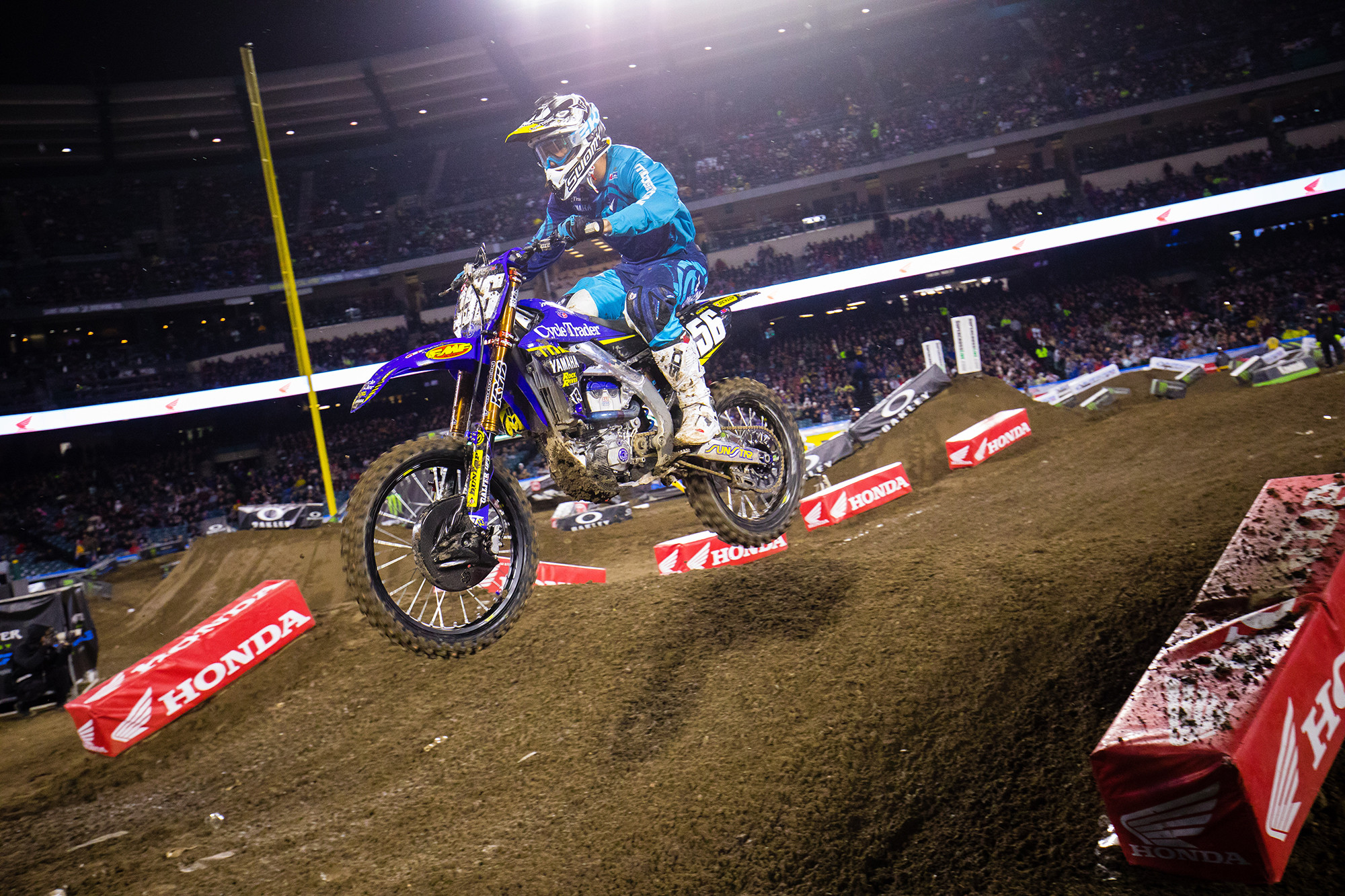 Haha super agent! So have you even gotten on one of your new American bikes or is this all waiting until Australia is over?
The team is getting the bike together now and the plan is to have everything 100 percent ready for when I get home December 3rd so we can go right into testing.
Cool. Hey so now it's what, like noon over there? What have you done this morning while you were also responding to these texts? Take us behind the scenes!
Had a quick chat with #superagent to get the day started haha. I was up around 6 and went for a cycle then had some breakfast. Been trying out a new diet lately and it seems to be helping with how I feel daily then straight to the Yamaha test track and have been burning laps ever since. My mid-moto breaks have consisted of texting you.
This is awesome! We're right in the mix! Let me know if I'm getting annoying. Anyway, supercross started pretty good for you last year. What did you learn that you can apply this season? Go do a moto if you have to.
I started off the season strong, I was really happy with how I was riding but yeah I definitely knew there was room for improvement so I was taking things from the weekend and trying to work on them during the week and each weekend seemed to get better but after a whole year under my belt I feel like I'm in a much better place now.
Coming from arenacross it was tough because I wasn't sure where my fitness was because, let's be honest, there wasn't much "fitness" that came into play in arenacross. After last year I feel that much more confident in myself for 2020. I had a couple of really good finishes and my goal is to improve on them and be consistent!
Okay so, it's not a full factory team but the squad was pretty solid last year. You've learned a lot. Realistically where do you think you can be? What's a goal for you?
I'm going for a heat win and a podium this year. Any less will be pretty disappointing to be honest.
Solid. Okay dude this was a good interview. Go back to the work
Thank you! Cya soon, mate!
---
Main Image: JSR Media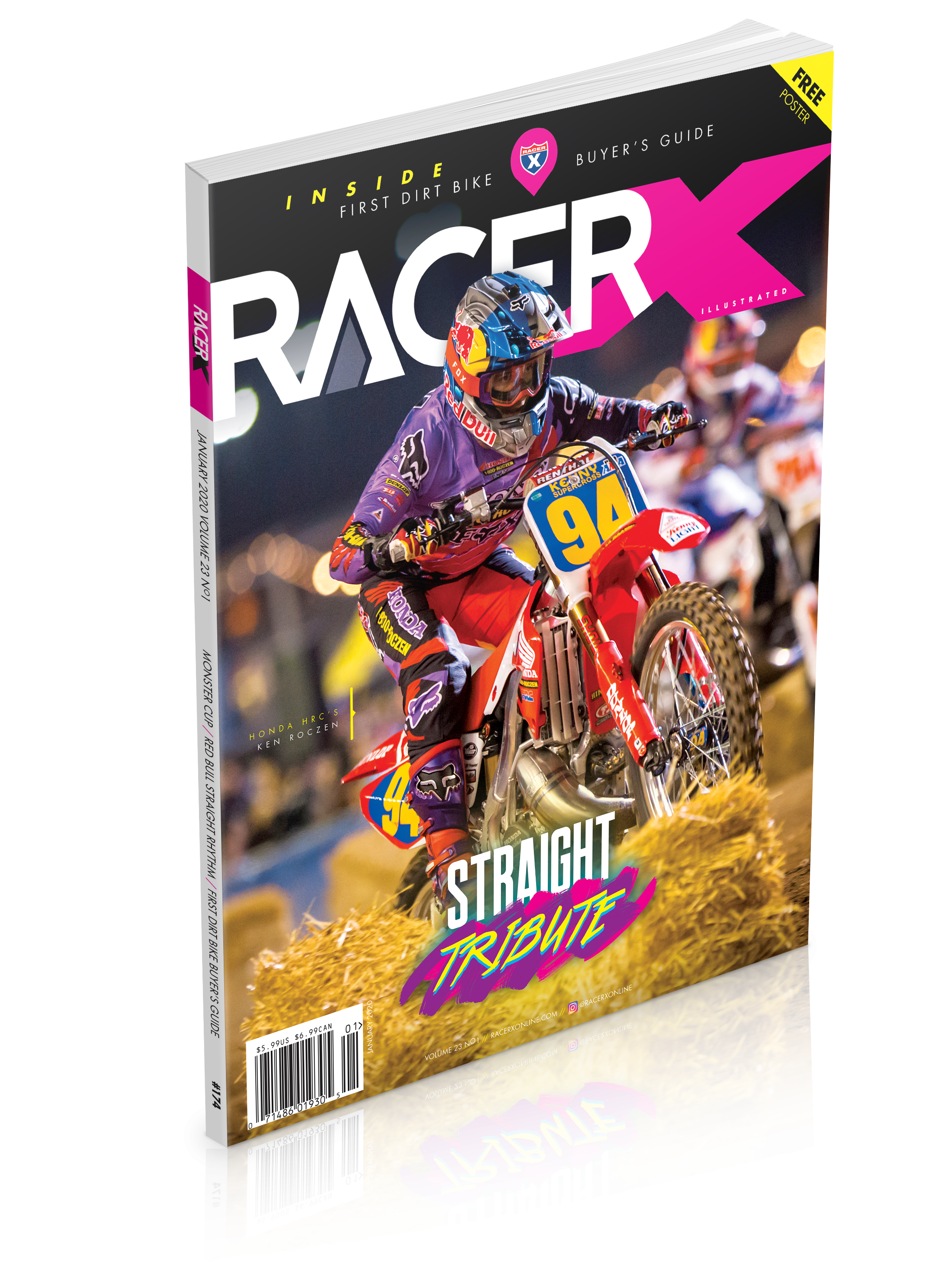 Racer X Illustrated Motocross Magazine
The January 2020 Issue
Inside the January issue of Racer X magazine: Red Bull Straight Rhythm looked like all fun and games, but the players were in it to win. Privateer Marshal Weltin tries to make some cash in the East Coast off-season motocross races, including the Racer X Maine Event. Our newest staffer got on his first-ever solo flight—straight to Vegas for an old-school weekend of racing and parties. Our minicycle buyer's guide helps you pick exactly the right first bike for your youngster. All these features and much more in the January issue.
Read the Issue Now
Preview the Issue Now