Ryan Ragland was once a racer, then a mechanic and R&D man at KTM. But he was completely and totally out of the industry by the time he accidentally invented a way to save it. Ragland, an engineer by trade and at heart, just wanted to share his love of motorcycles with his son, so he crudely grafted a cordless drill motor, RC car batteries, and a chain drive onto a balance bike.
When the rest of his neighborhood saw his invention, they soon wanted one too. Thus, prototypes were built, and a company and brand—Stacyc (for stability cycle)—were born. With youth interest in motorcycling fading, the industry has been waiting for a jolt like this, so much so that Harley-Davidson decided to buy the Stacyc brand outright. But Ragland is still there, turning his dream of getting one young kid riding into a dream scenario for an entire industry.
The Racer X Exhaust podcast is presented by Yoshimura.
Subscribe via iTunes or your favorite podcast app by searching for the Racer X Podcast Network. It's also available on the Racer X Illustrated YouTube channel, Spotify, and Google Play Music.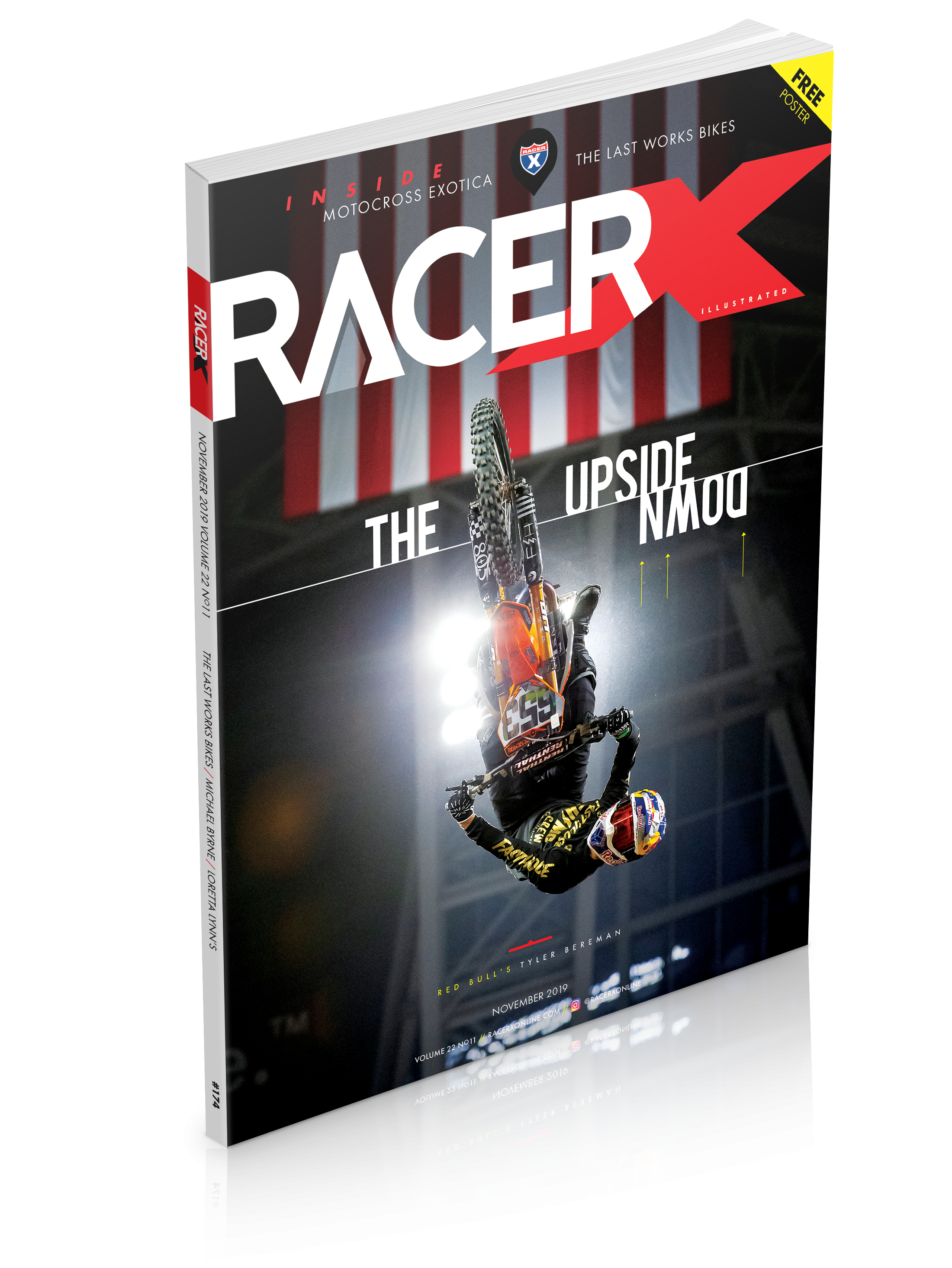 Racer X Illustrated Motocross Magazine
The November 2019 Issue
Inside the November issue of Racer X magazine: See who stood out and what our takeaways are from Loretta Lynn's and all of its future moto talent. GEICO Honda had a packed house at the last three nationals, but who's sticking around? Former factory rider Michael Byrne has made a successful jump to team management, and we find out how and why. When the AMA's 1986 Production Rule went into effect, it ended a glorious run of exotic, hand-built—and wildly expensive—bikes in AMA racing. We dig into the story of those final years. All these features and much more inside the November issue.
Read the Issue Now
Preview the Issue Now