Ironman Raceway
Crawfordsville

,

IN
Ironman
Lucas Oil AMA Pro Motocross Championship
The phrasing is overused. Everyone says winning races and titles is like a puzzle, and all the pieces have to fit. It's so true in the 250 class, though. In the 450s, sometimes there's not much anyone can do. When facing a dominant force, sometimes even the puzzle pieces can only result in a second-place finish. Riders in the 2000s could put together a dozen sweet puzzles if they wanted to, but they weren't gonna beat Ricky Carmichael for the championship.
The small-bore class is usually different. This isn't a class were just one rider is destined for domination. There are many talented riders on good teams with good bikes, trainers, and programs. They're not slackers, they try hard, they do everything they can. But when do all those puzzle pieces fit together?
For Aaron Plessinger, it happened this year, the fourth full season of his pro career. Let's run down the top 15 point standings for 2018's Lucas Oil Pro Motocross 250 National Championship and study the evolution of each racer.
1st | Aaron Plessinger | 500 Points (Fourth Season)
Look at that nice whole number right there—500 points exactly. Zach Osborne has told me that, historically, a rider has to score at least 500 points to win the 250 National Championship. (Zach, by the way, scored 501 last year). When Aaron left Budds Creek with 450 points, he was right on pace, and his 1-1 at Ironman sealed it.
Aaron broke out in so many ways this year, it's ridiculous. It took four pro seasons to turn his potential into championship reality. The good news is that for those below him on this list, they can use his career as a road map to the top.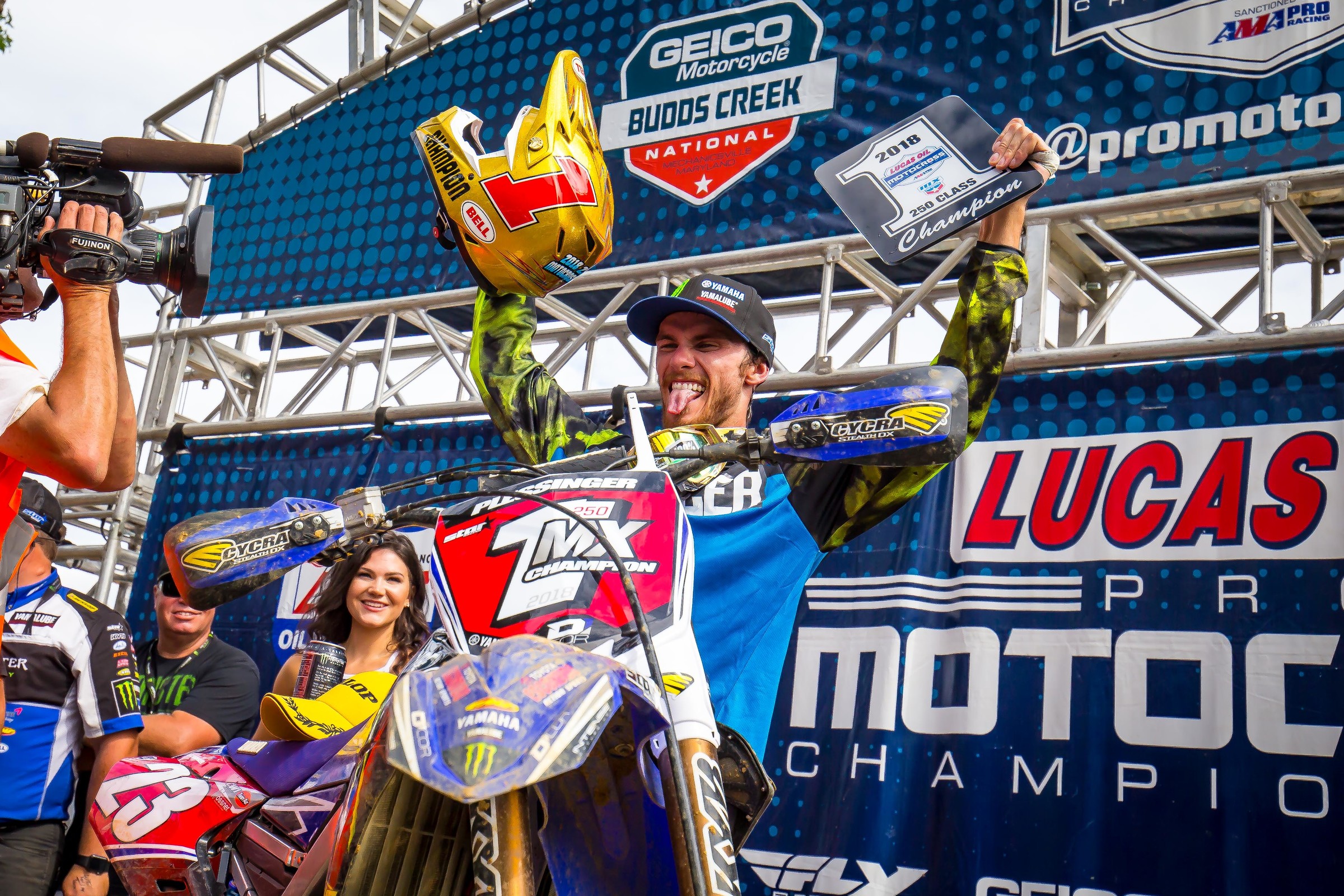 2nd | Alex Martin | 390 Points (Tenth Season)
Last year, A-Mart broke his collarbone before Washougal while running second in the standings. He also finished second in 2016, and again now in 2018. Coulda, shoulda been three straight seconds for Alex. In most sports that would be awesome, but this sport gravitates very heavily toward the winners, plus Alex only has one moto win over the last two seasons. In the 250s, last year's second-place guy has to worry about which young kid is going to take a big leap next year. That's what happened this time, as Plessinger made huge gains. Next year? Any number of riders below Alex in these standings hope to do the same.
To truly appreciate Alex, you have to remember where he came from. He was a struggling privateer for ages, and at one time a second-place finish in a single moto would have been amazing. Now he's second for the entire series, year after year. It's still hard to find anyone who has improved that much, ever. Okay, maybe he still won't be at the top of next year's championship list, despite finishing second and Plessinger moving out. But for Alex to even just be in the conversation is a victory in so many ways.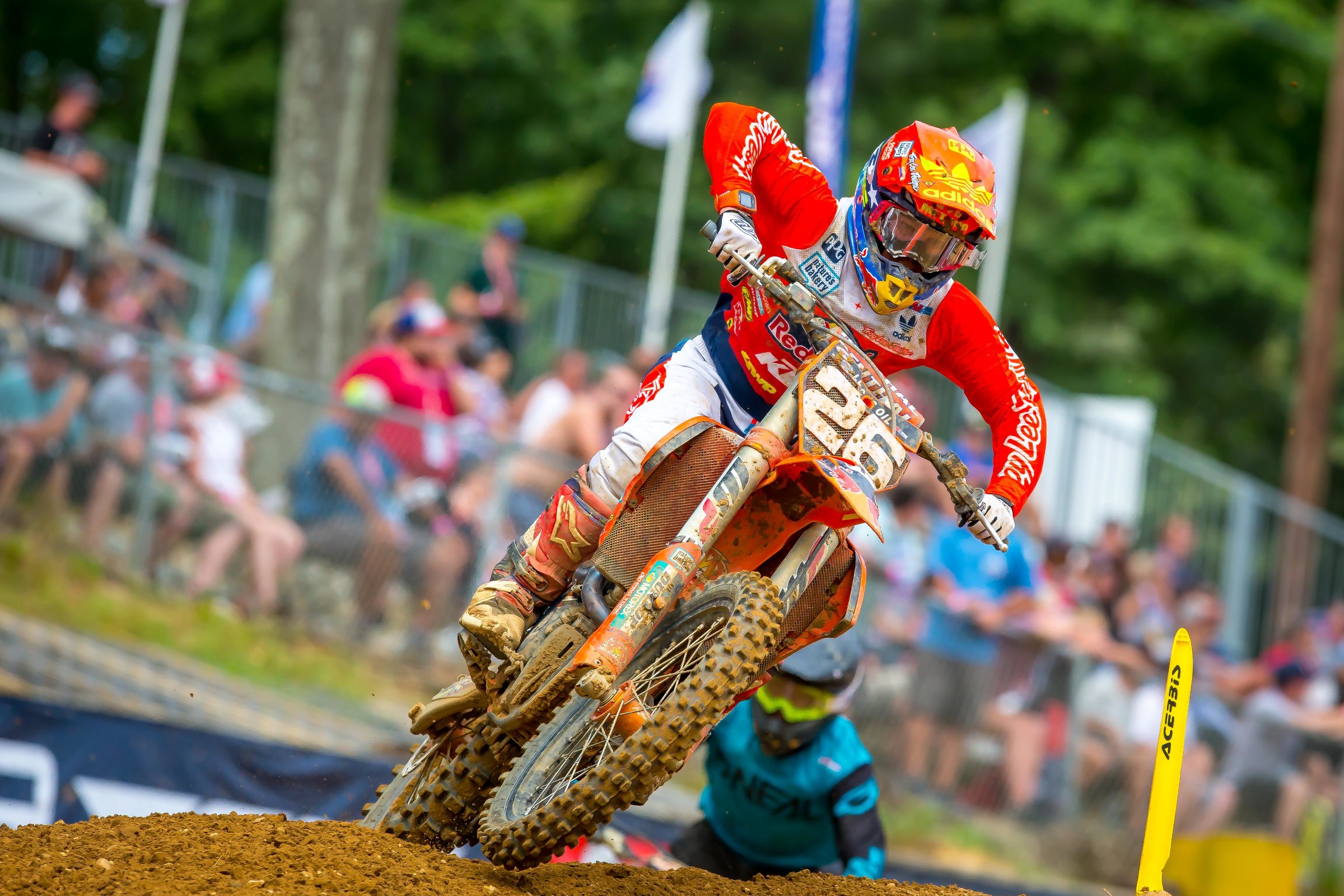 3rd | Justin Cooper | 352 points (First Season)
The rookie came into the season with all this "stopwatch national" hype, and he pretty much delivered on it by going fast in qualifying often, as well as holeshotting motos and leading laps. By Southwick, he even had the look of a title contender. Then he had a crash while running third in the first moto and his season stalled for a few weeks.
Cooper and Plessinger are the perfect example of how riders evolve. Cooper already has the speed and I'm sure he trains hard, but it's boy-strength versus man-strength when you're battling guys who have done the 24-moto season a few times. It's insane to think of riders like Ricky Carmichael, James Stewart, and Ryan Villopoto, who could win this title in their first full crack at it—for mere mortals, it takes a few years of seasoning. Justin was good, but he couldn't quite sustain his level for the full year. Three years from now, could Cooper be where AP is today? Certainly.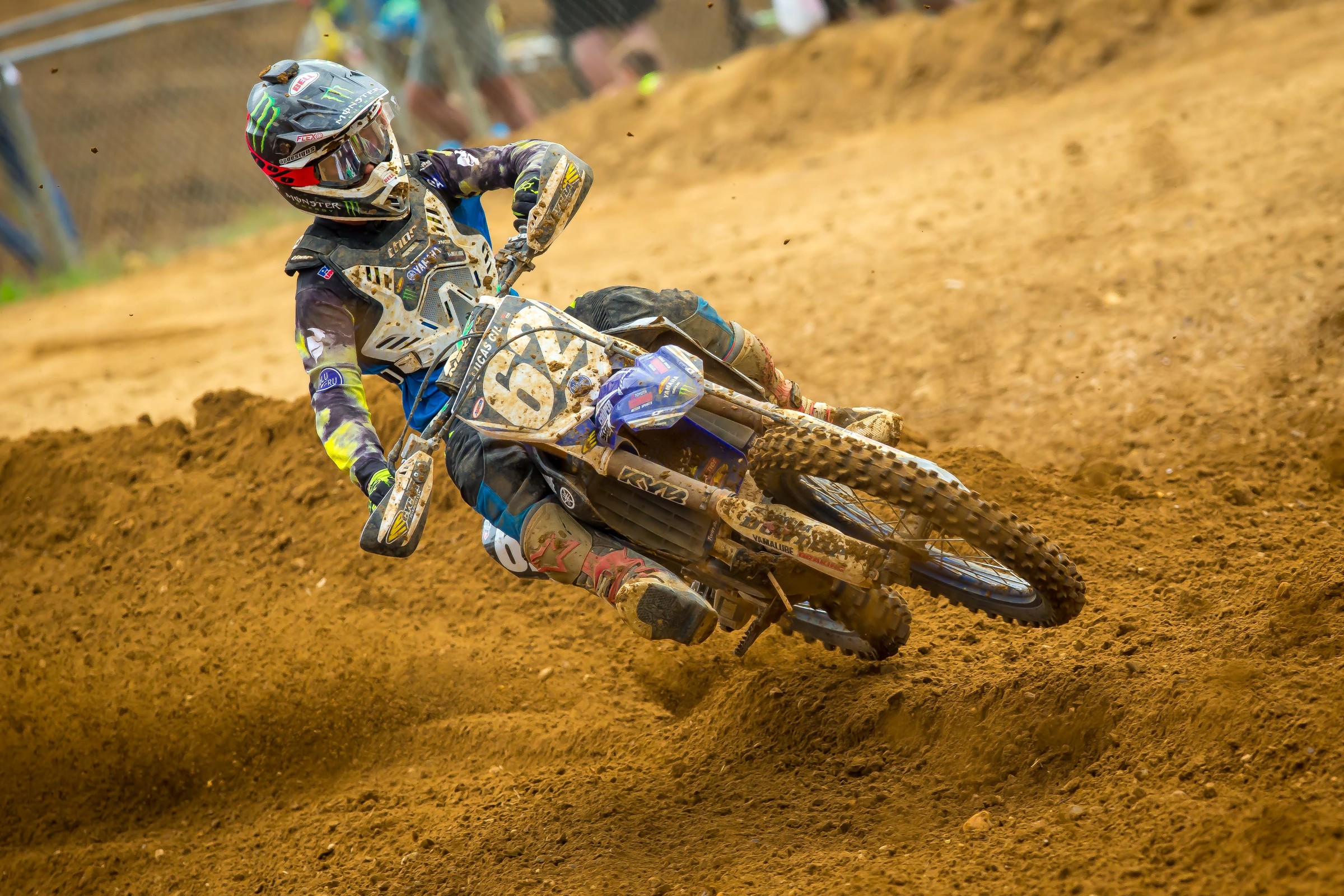 4th | RJ Hampshire | 337 (Fourth Season)
Whoa, RJ ended up just five points short of third in the series. RJ is another perfect example of how riders evolve in this class. He had some speed last year, got even better this year, but couldn't put it together. That's the story of so, so, so many 250 talents through the years.
To fix that, teams will tell you a young rider needs to catch a break to snag that elusive first win. That's what RJ got at Budds Creek, when he finished second to Plessinger in moto one. AP led him again in moto two, but the championship emotions started taking over, Aaron lost focus, and RJ roared past him to take the moto win, and with it, his breakthrough overall. Previously, RJ said he just couldn't get two good motos in on the same day. After his win at Budds, he immediately put two motos together again despite the crazy mud at Ironman, and he scored second overall. If you're RJ, you're bummed the season is over because these are the days you've been dreaming of.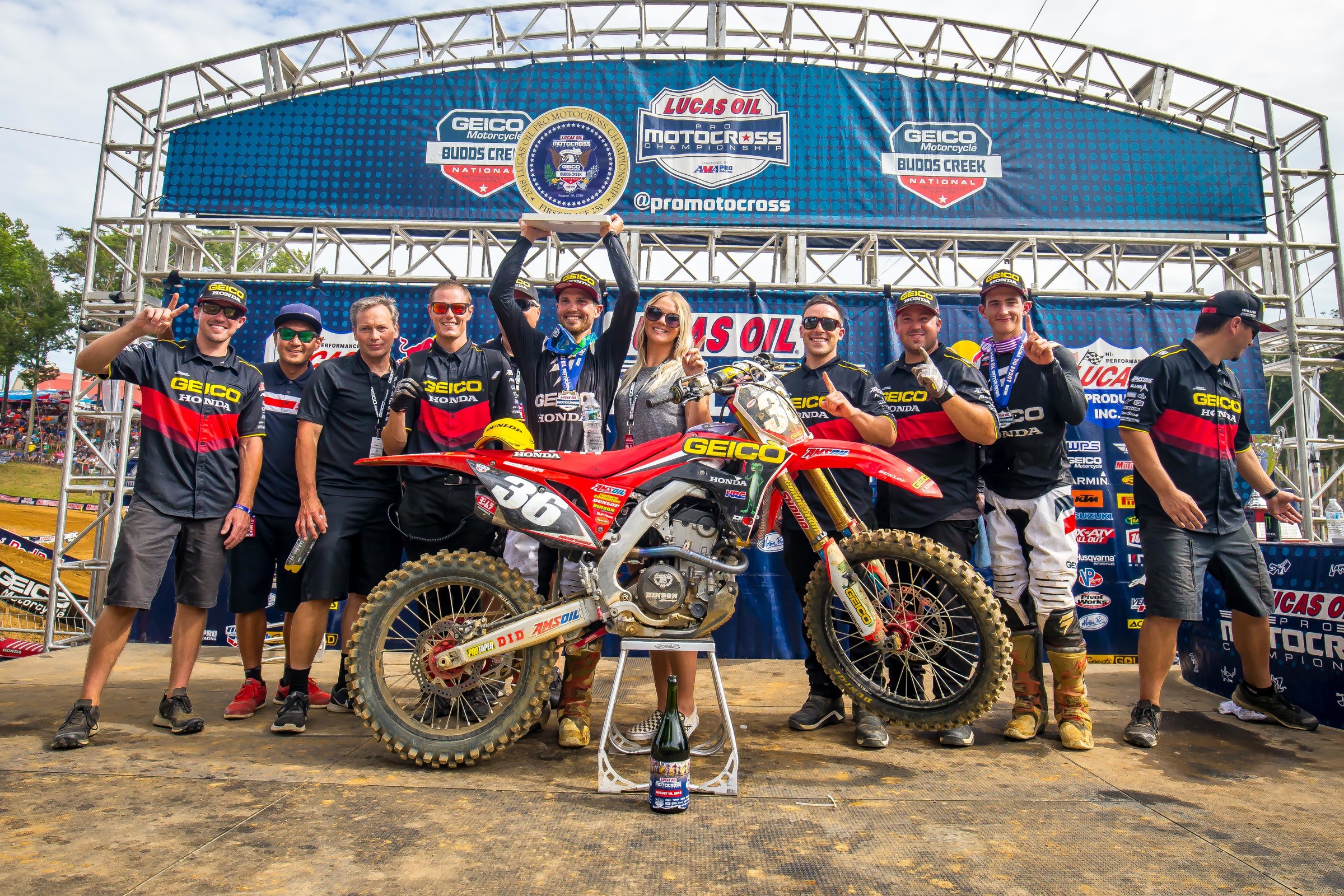 5th | Shane McElrath | 332 points (Fifth Season)
Breakthrough year for Shane, who got his first-ever overall win and moto win outdoors. Before that, he was labeled as more of a supercross guy because he'd been winning indoors for years. Shane's last step is to prove he can be an all-arounder. Can he be a podium guy on any track, on any day, with any kind of start, in all conditions?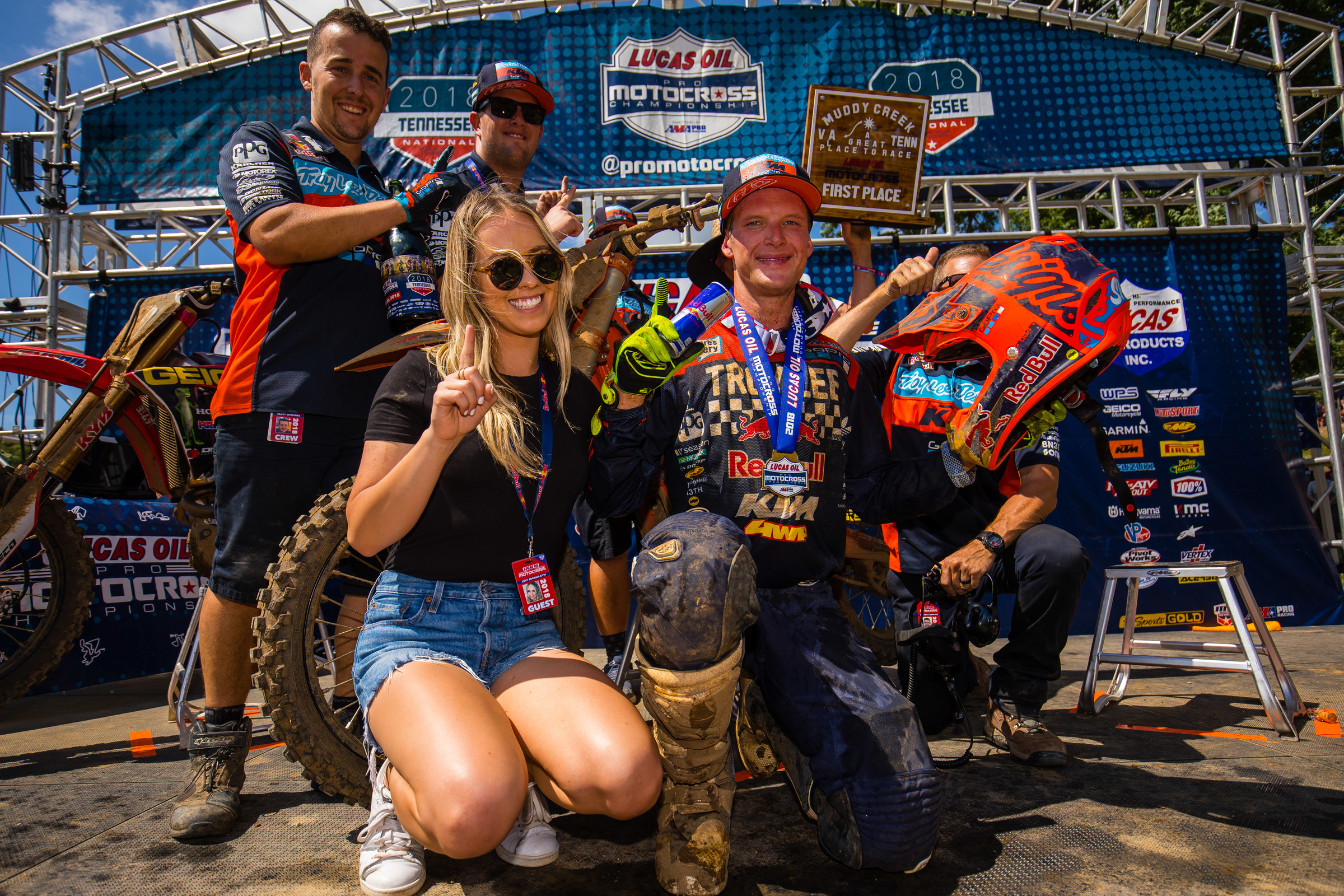 6th | Chase Sexton | 324 points (Second Season)
Only 28 points between Sexton in sixth and Cooper in third. Sexton is in his second full season, and Cooper his first. If you're throwing money down on "next guy," it would be so hard to pick between these two, as well as the rider just below.
If you talk to people who ride and train with Sexton, like Ken Roczen, they'll tell you Sexton's speed, style, and work ethic is off the charts. All the tools are there except one thing: He has not been a very good starter, especially outdoors, so far in his career. We're only two years in, though, so maybe the die is not yet cast? By the way, Plessinger was an even worse starter in his early years.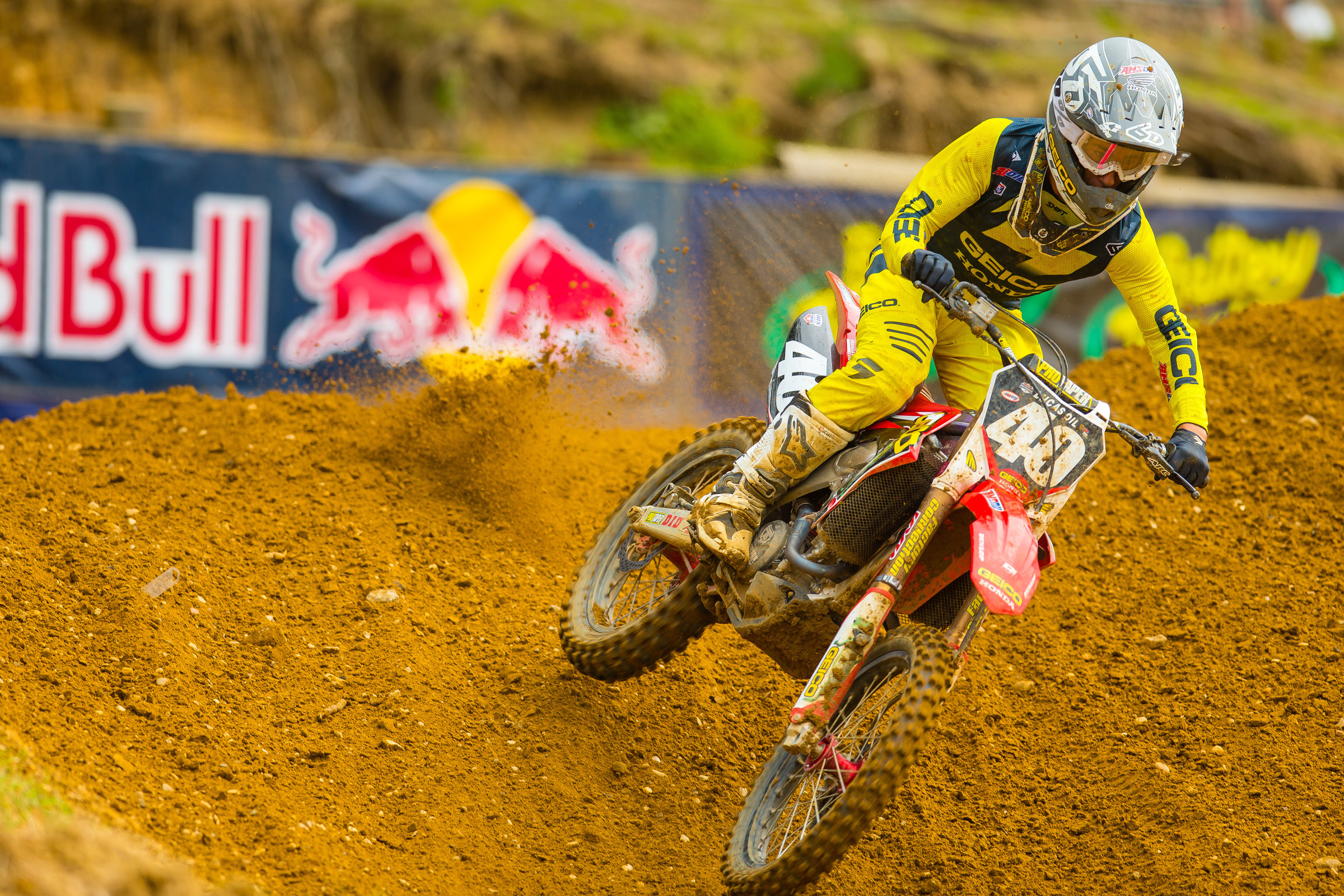 7th | Austin Forkner | 314 points (Third Season)
Look, it wasn't a good year for Forkner in so many ways. First, you know he's not looking at seventh in points as a good thing, and second, his big moments in the highlight reels were lowlights for him (like getting taken down by Alex Martin at Southwick, Plessinger at RedBud, and a lapper at Millville. Frustrating times).
That stuff sucks, but Forkner has something going for him, and it's the most important thing of all: He's fast. Once you have the speed to win, you're in the ballpark, but the consistency bug can hit at any time. Again, Plessinger struggled with consistency, too, and look how he worked that out.
I would think the bigger question for Forkner is why these dramatic events happen. Is he just some maturity away from avoiding huge swings week to week? Or is this stuff baked right in? If he can fix it, we could end up looking at 2018 like it was just one giant learning experience.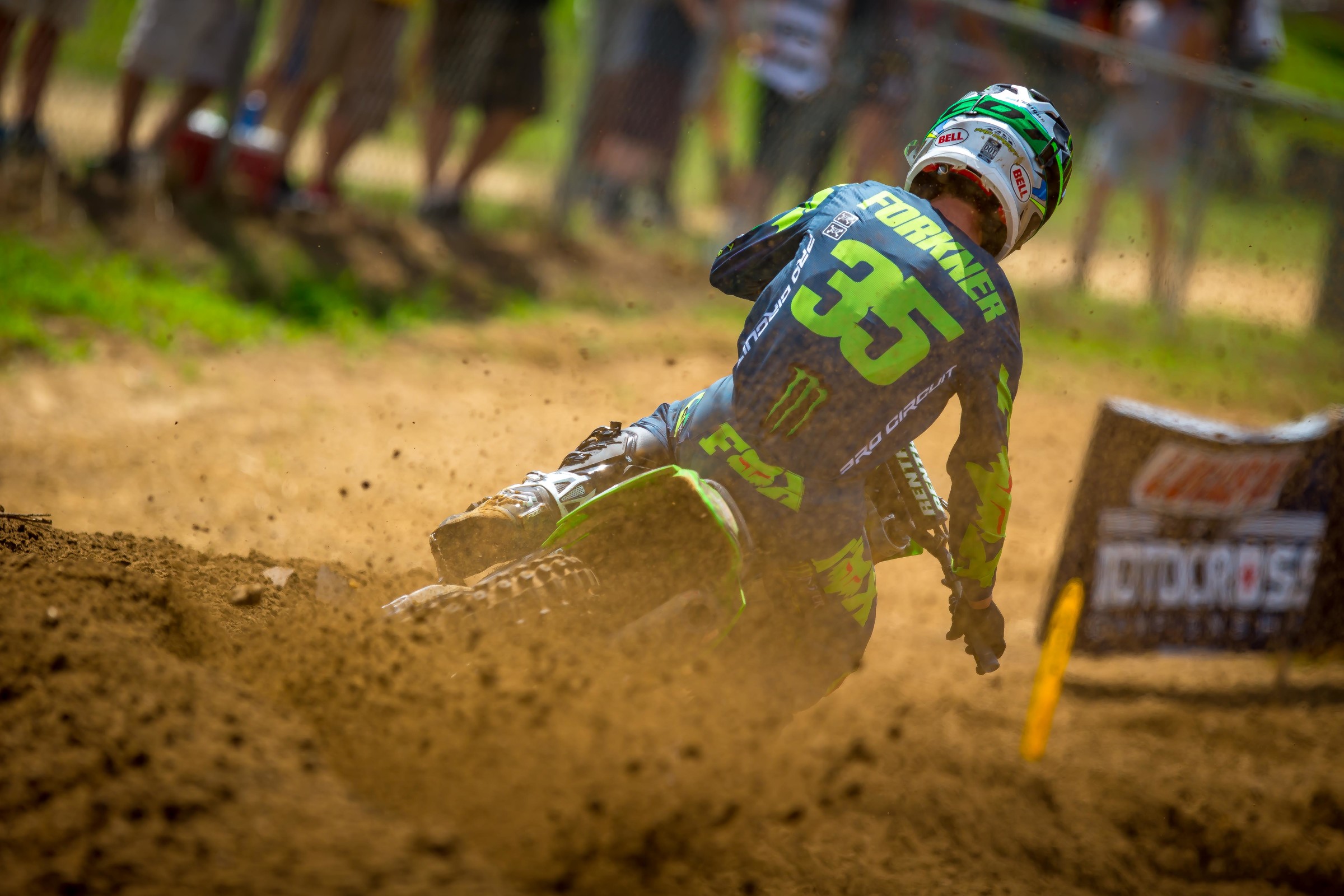 8th | Dylan Ferrandis | 310 points (Second Season in U.S.)
Ferrandis has become a stopwatch national legend in his own right due to his creative and slick style. Many very talented riders have watched Dylan dissect a supercross or motocross track and been impressed. This year, though, he couldn't participate in the pre-season stuff because he was hurt. Once he showed up at the races again, he was immediately crazy fast and strong.
Two things have held Ferrandis back. First, he's been hurt a lot, both here and in his days back in Europe. Is that something he can prevent in the future? Second, his starts were really bad this summer. He's so good that he can carve through the field at times, but no matter how good you are, an average first-lap position of 10.5 makes it very hard to win races every week. Is Dylan the kind of guy who can not only get starts, but go full wide-open intensity on lap one like a lot of these kids? Sometimes races are won in that sprint—not as often as people think, but it does work out sometimes.
*Side note on all the Monster Energy/Yamalube/Star Racing Yamaha riders: The riders are great, but these bikes have to be amazing. Throw in Colt Nichols and we often saw four Yamahas in the top ten quite often, and the team came tantalizingly close to a few podium sweeps.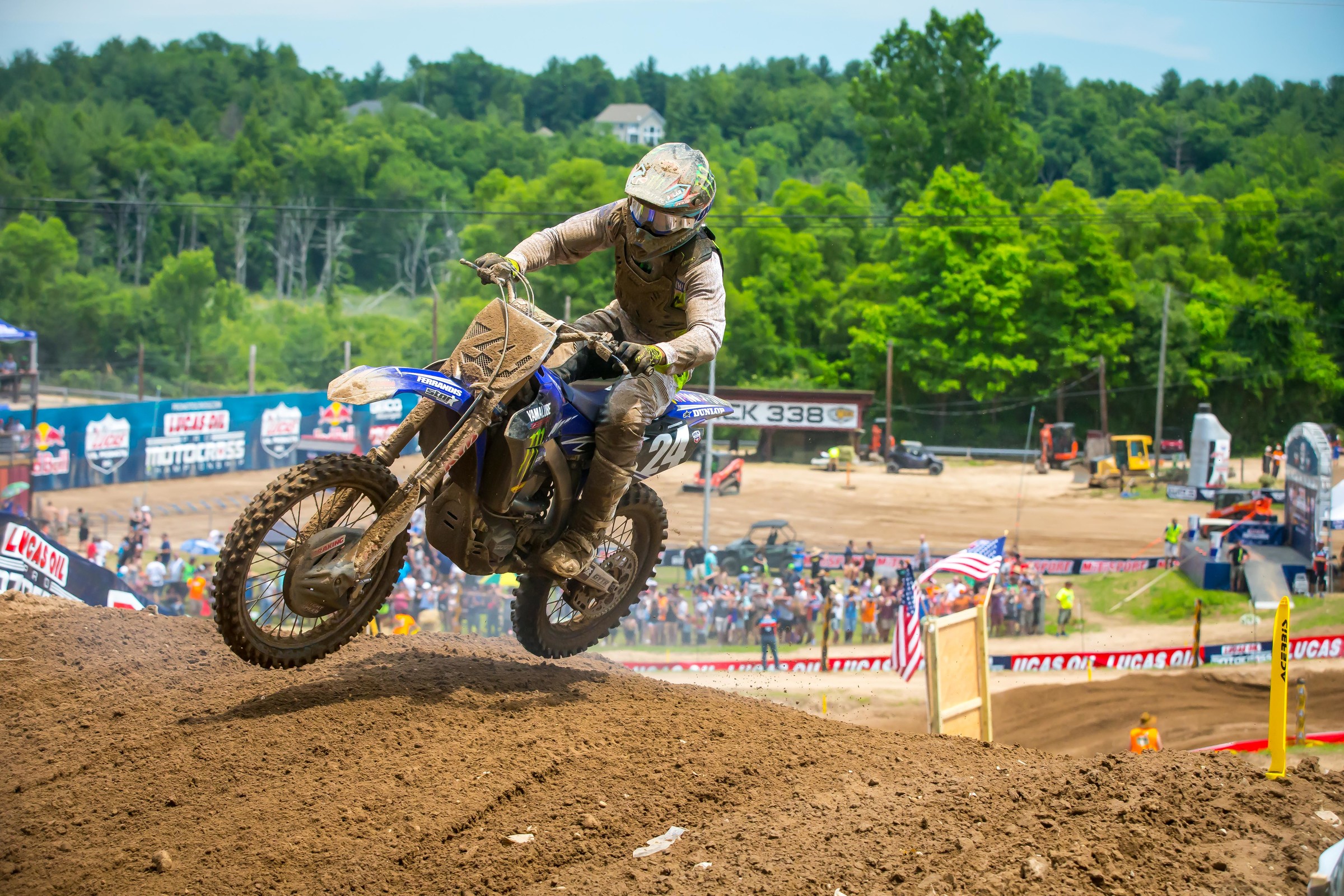 9th | Joseph Savatgy | 275 points (Sixth Season)
Oh, Joey. So many of the above paragraphs were about riders steadily maturing and figuring out the championship thing. Joey should have been on that trajectory. He was leading the points with a steady hand for half of 2016, but since then, he's actually gotten less consistent. It has to be one of the most puzzling things in recent history to watch Joey go so good one week and have it all turn to crap the next.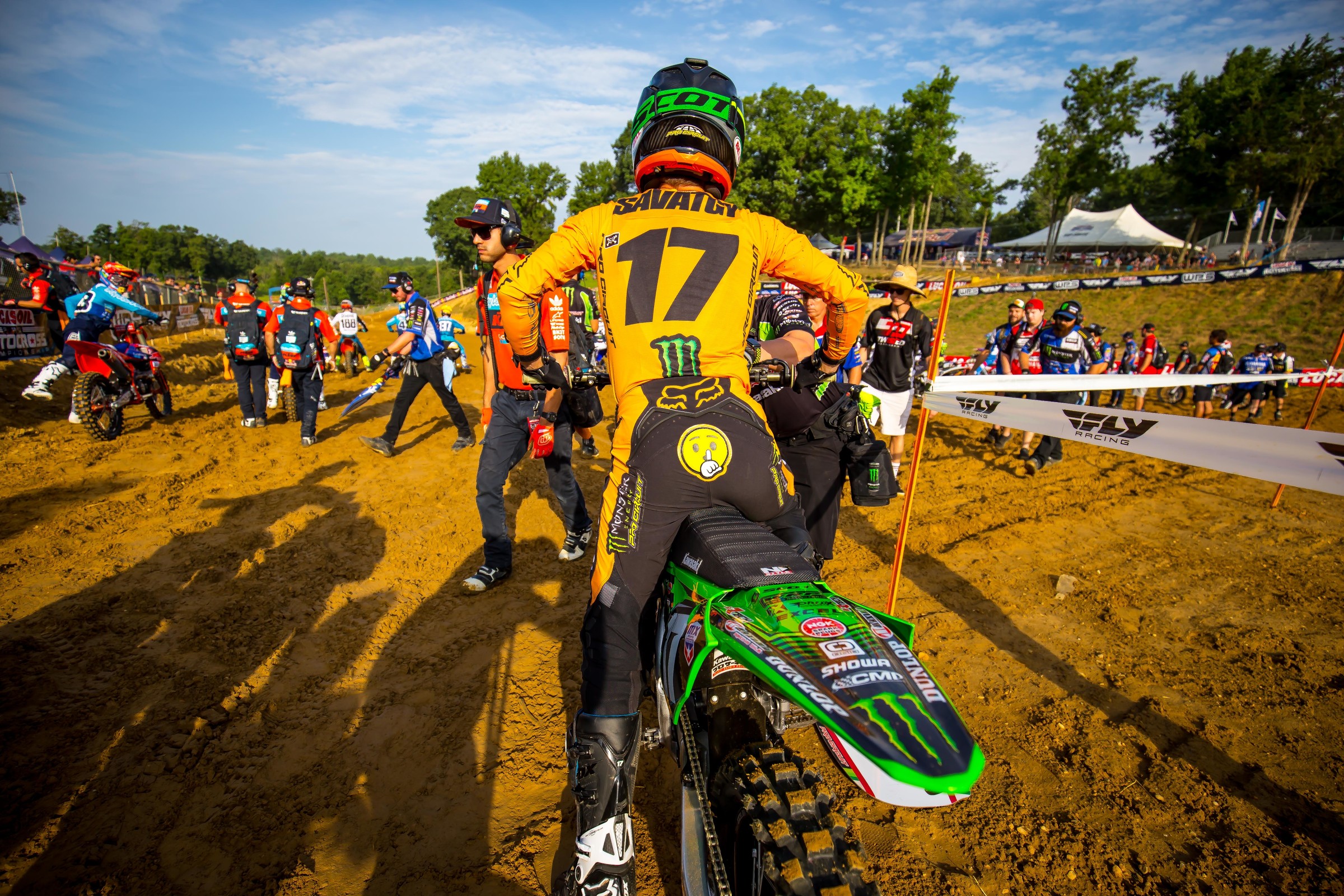 10th | Jordon Smith | 259 (Fourth Season)
Smitty has plenty of talent, too, but he missed most of the nationals last year and used this one to try to rebuild confidence and figure out how he wants his KTM to work. He got it dialed at times and scored a few podiums, but surely he wants more.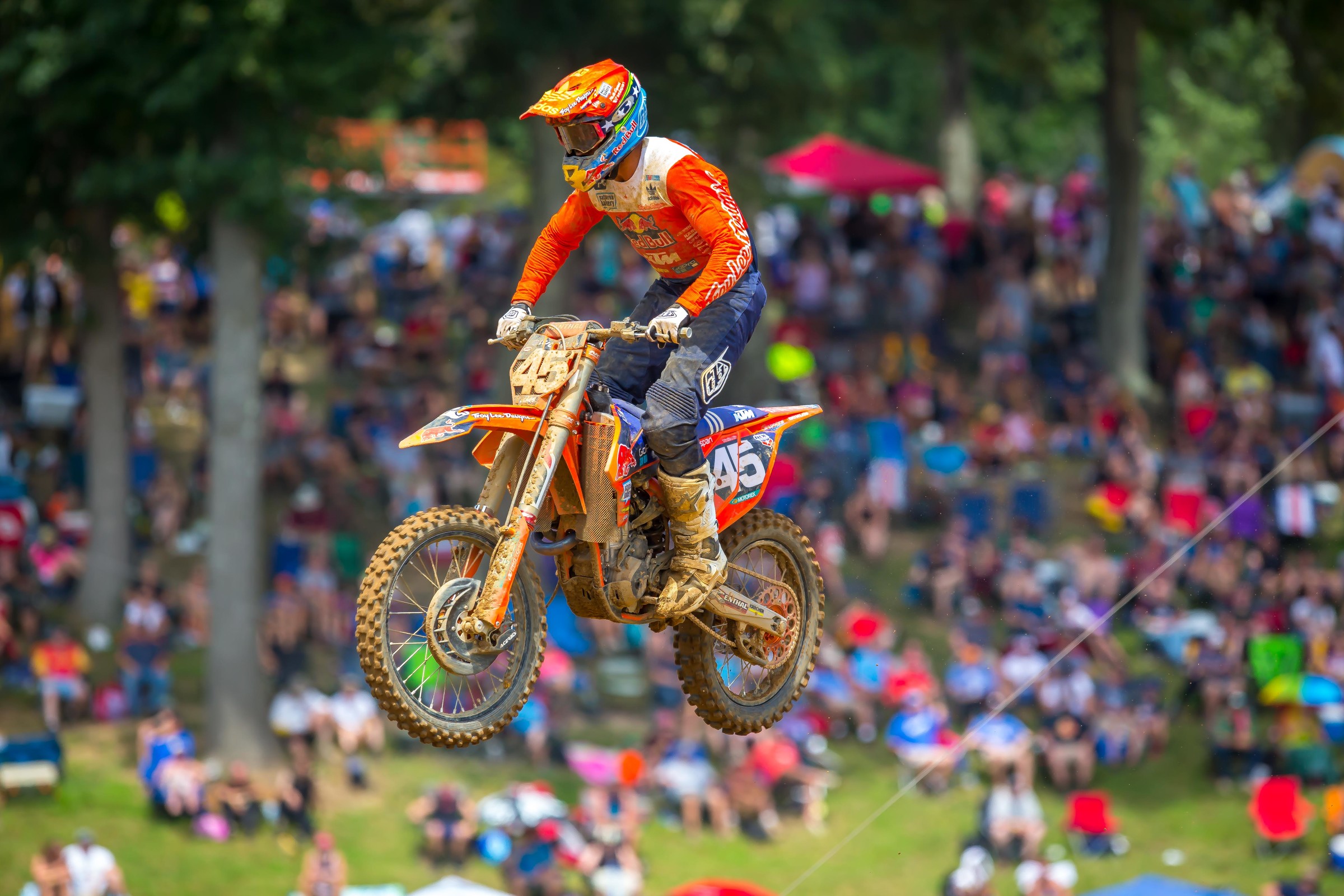 11th | Michael Mosiman | 233 points (Second Season)
Mosiman was a rookie last year but missed most of the races with injury, so this was kind of like his rookie campaign. The only goal there is to show speed at times, and at the end of the year he had a few moments, so that's good for him.
I don't know Mosiman super well, but from what I can tell, he's a really funny guy—he likes to throw in obscure fun facts on his Instagram posts and he cracks some pretty good ones at the track.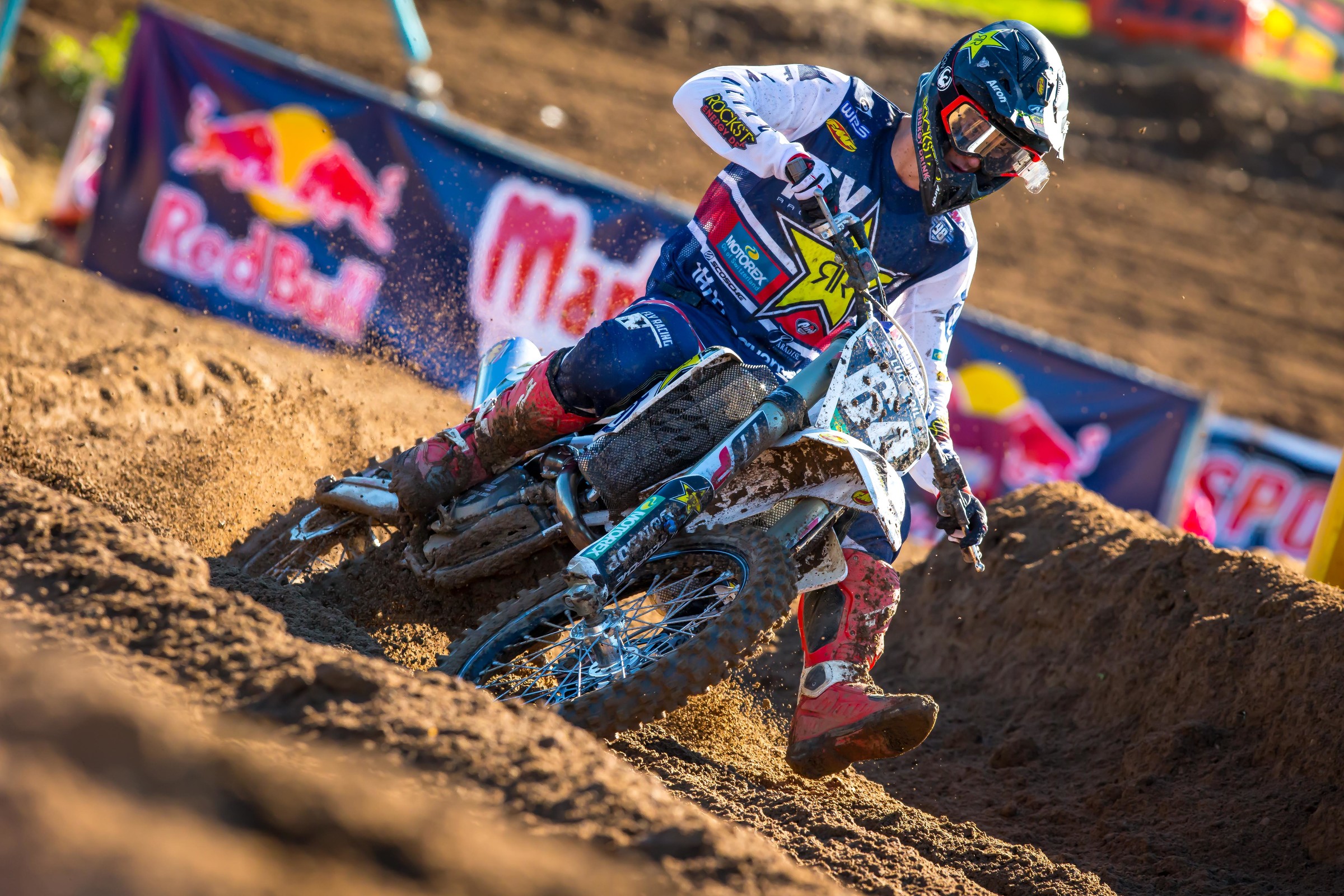 12th | Mitchell Harrison | 185 points (Third Season)
Now a few years into his pro career, Mitchell really needed this to be a breakthrough outdoor season, but he started it on the sidelines with injury. It finally came around by the end when he podiumed Unadilla, and he nearly pulled it off again at Budds. Unfortunately, the mud giveth, then taketh away, because crazy qualifying conditions meant Mitchell didn't even qualify for Ironman. He really needed that, because these last few races were his shot to show the world what he can really do.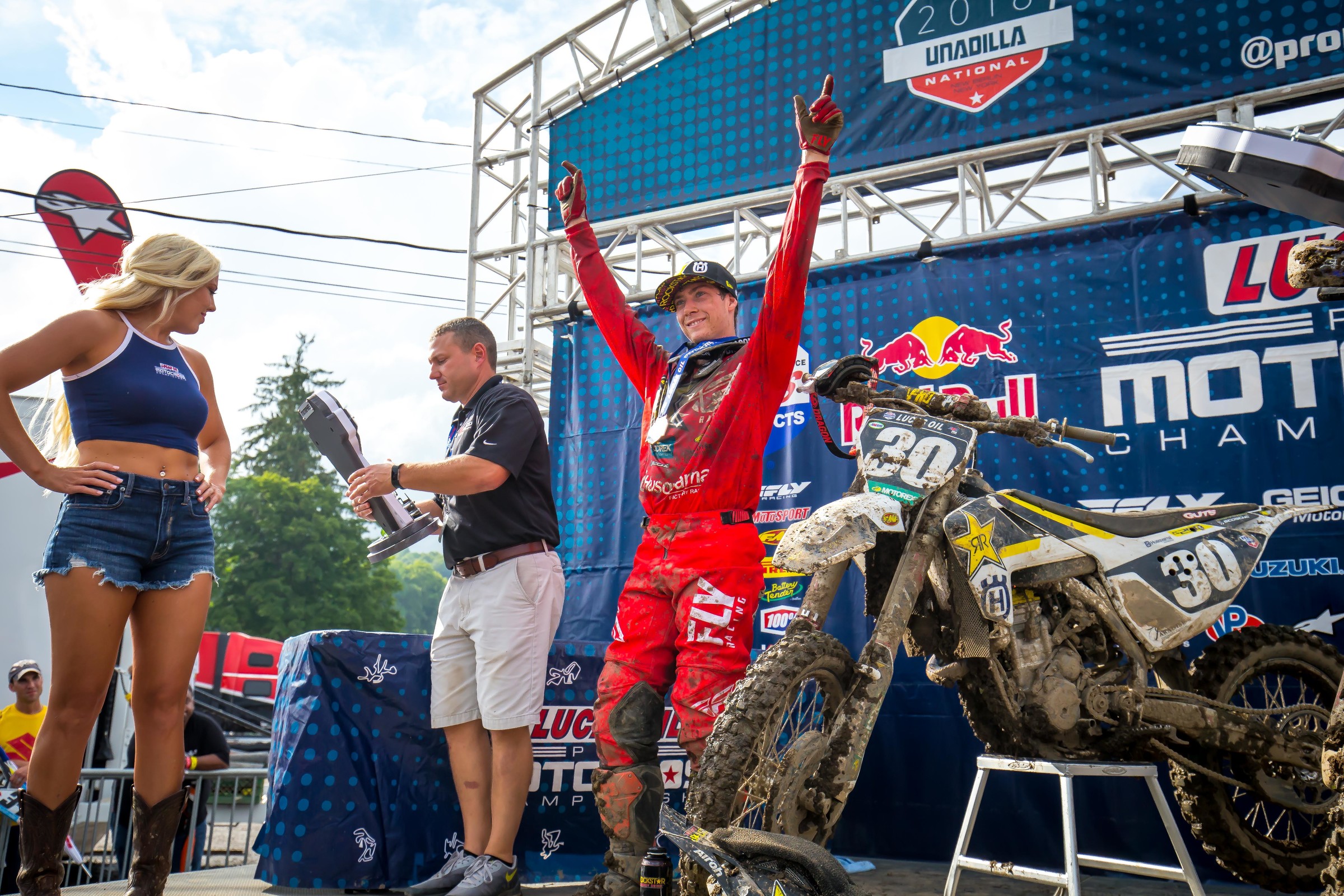 13th | Colt Nichols | 181 points (Fourth Season)
Nichols is kind of like his teammate Ferrandis—potential is really good if he can just avoid getting hurt. With these two, it's not the quantity of injuries; it's the quality. These poor guys never seem to tweak a thumb or sprain an ankle—they break the big stuff. As proof, the Fourth Season label for Colt above is hard to really claim. He didn't even race outdoors in 2015 due to injury, and he's usually coming back to the races after big breaks each time. If he ever gets through a whole year clean, especially in supercross, look out.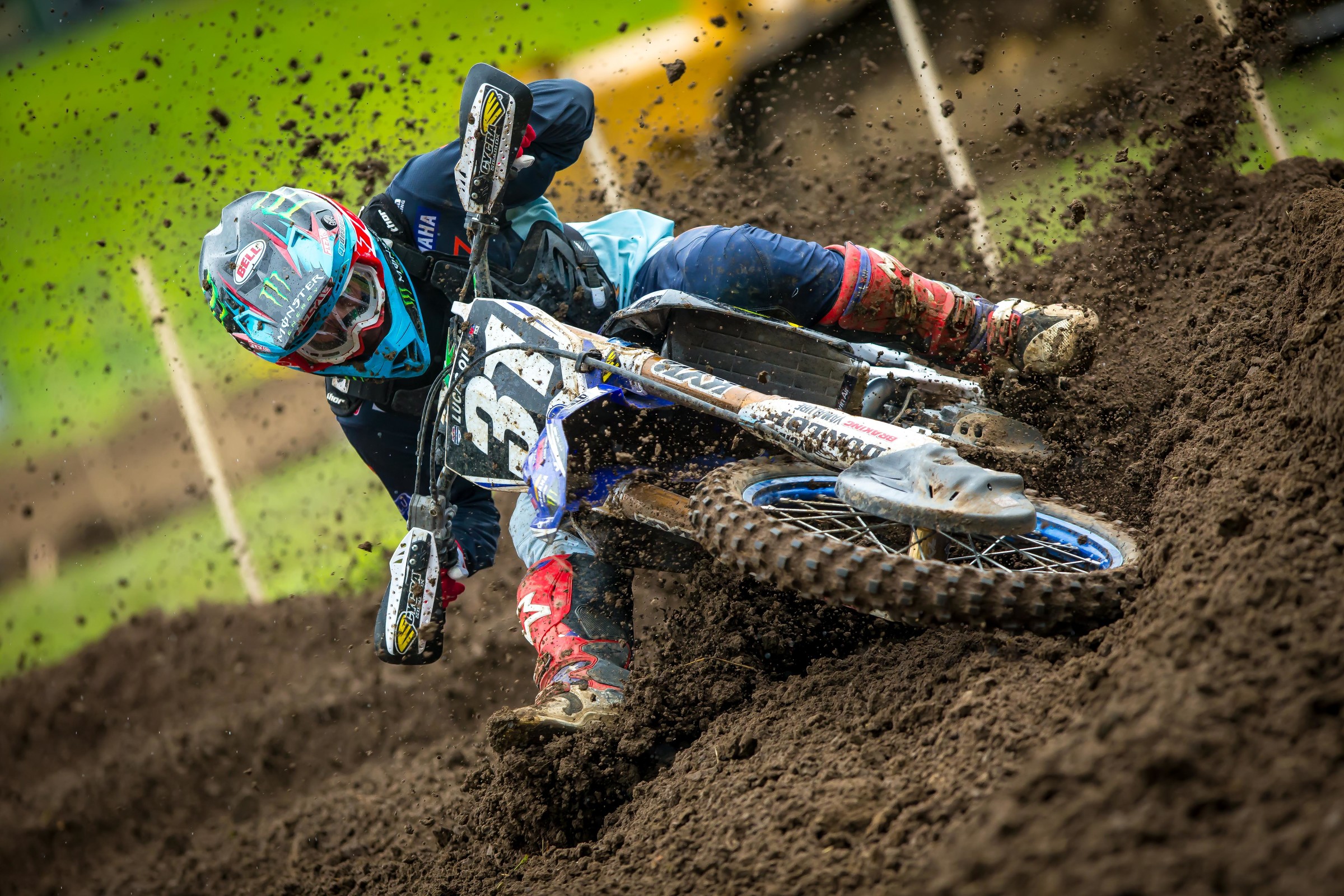 14th | Jeremy Martin | 176 points (Sixth Season)
The angry-face emoji was invented for guys like Jeremy having to watch the final seven races of the season play out without him. In his mind: This. Was. His.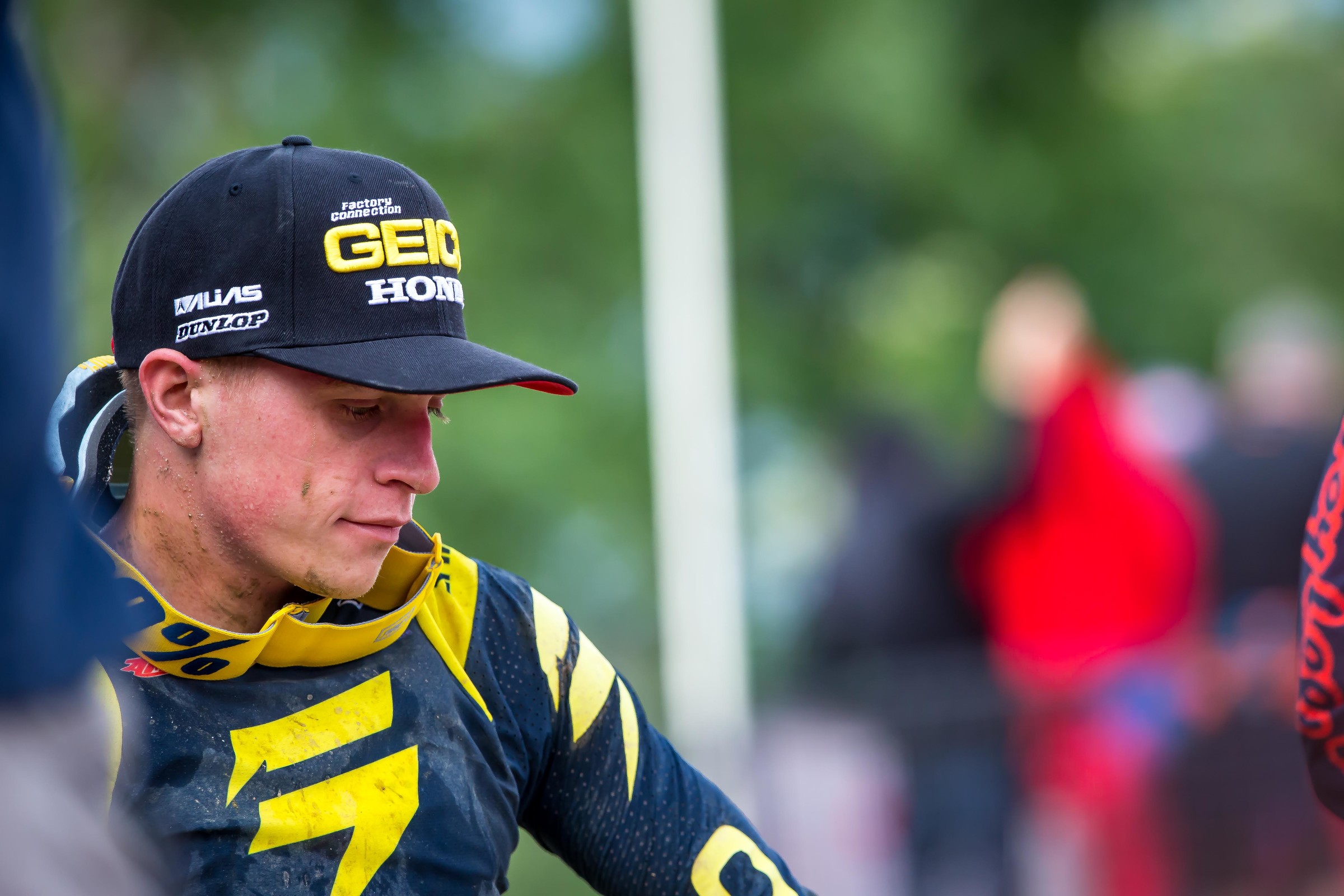 15th | Cameron McAdoo | 126 points (Second Season)
It would seem obvious that getting a factory ride with a coveted team is an awesome break for a career, but I wonder if the GEICO Honda shot came too early for Cameron McAdoo. In about 12 months, he went from amateur obscurity to MotoConcepts pro rookie, then GEICO snapped him up as a replacement. Some guys aren't ready to make that leap that quickly. Andrew Short once got an early shot with Pro Circuit Kawasaki and it didn't go well—he admitted he wasn't at the level of that team yet. Through years of work and steady improvement, Shorty eventually found his way. Justin Brayton is the modern equivalent of this. Had he been handed a full-factory ride at age 18, it wouldn't have gone well.
If you're McAdoo, you have to play the long game, keep working, and hope things click when the next opportunity comes around. It's happened before.