Buchanan, MI
Motocross of Nations
Motocross of Nations
Mickey Dymond was not pumped. After winning back-to-back 125cc National Motocross Championships in 1986 and 1987, he was the logical choice for the 125 slot at the '87 Motocross des Nations. The race would take place at Unadilla, the first time it had ever visited American soil.
That, actually, was the problem. In any other year, Dymond was an easy pick, but Unadilla and Team USA at home was special. The AMA wanted Bob Hannah on the team, because Hannah, even in the twilight of his career, still ripped at Unadilla, having won the 250 USGP there in 1986. Hannah, though, couldn't get on his customary 250 for the race because heavy hitters Rick Johnson and Jeff Ward were shoe-ins for the big bike slots. If Hannah was going to be on the team, he'd have to be on a 125, which was strange because he had not raced one in five years. This was Hannah and Unadilla, though. This decision wasn't based on logic; it came from the heart.
Things turned out quite alright. Epic rain led to an epic mudder. Hannah had learned to ride those conditions while battling Europeans in Trans-AMA events a decade earlier. The Hurricane stirred the Unadilla faithful into a frenzy by winning the 125 class overall on a crazy day. Dymond, though, would never end up racing for Team USA. He was bummed.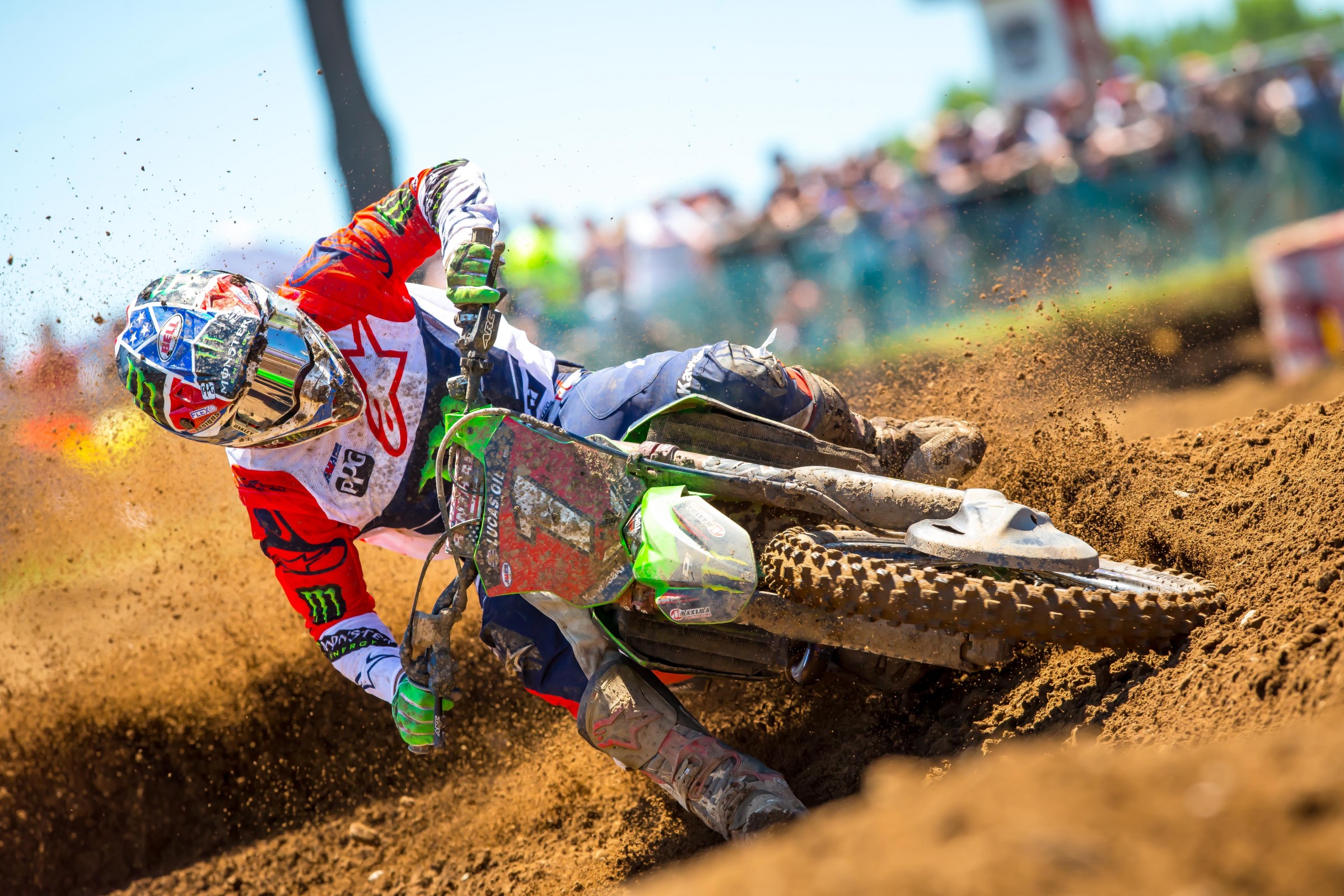 This race goes in cycles, though. Sometimes riders fight for spots, willing to ride any type of bike just to participate (Ward, who rode on more victorious Team USAs than anyone, did it on 125s, 250s, and 500s). Other times, the top riders stay away. Eli Tomac got heat for the last two years, but he's not the first top American to decline—Hannah wasn't part of any of Team USA's victorious efforts from 1981-'86, and even all-timer Jeff Stanton asked not to race in 1992 after heroic rides the previous three years. Hannah and Stanton are two of the baddest SOBs to ever swing a leg over. They fear nothing. But sometimes, Motocross des Nations doesn't fit the plan.
Recently, Team USA has had to resort to patchwork teams that tried hard but lost. Now that the Nations is back in the U.S., the tides have changed. Everyone wants in, including not just Tomac, but several riders who will do anything—even ride an unfamiliar displacement—to get on the team.
"I would definitely ride a 450," Aaron Plessinger said after RedBud. "I love 450s."
For now, Plessinger is still the logical 250 pick since he leads the 250 National points, but if injuries turned things sideways, he's willing to step up. Plessinger's size has everyone dreaming of his 450 potential, but even the diminutive Alex Martin said he'll race a big bike if that's what it takes.
"I rode the 450 this week, actually, first time this year. I forgot how much fun I have on that thing," A-Mart said. "I feel like I can manhandle it fairly well. You never know."
You don't. Alex, who rode for Team USA on a 250 two years ago, wants back on the team badly, and even circled the RedBud National on the calendar as a special race, considering it a Team USA audition of sorts. Thus, Plessinger's RedBud win stung him even more.
"Obviously, consistency is one thing, but today we were looking to go 1-1," he said. "That was the goal, especially with RedBud being des Nations."
As of now, neither Plessinger nor Martin are needed on a 450 because the 450 field is full. Justin Barcia is a logical pick for a slot alongside Tomac. But what if the opposite had to happen? Would Barcia drop down to a 250?
"Would I do it? Yeah, sure," said Barcia this week on the MotoXPod podcast. "But I haven't raced a 250 in so many years. There's so many good 250 riders right now that could do that job just as good as me or even better, so I feel like it wouldn't make sense, really."
But what if things went crazy over the next few months and such a move was needed?
"Don't get me wrong, I would do it in a heartbeat," Barcia said. "I love a 250. That's kind of my style, honestly, and I would send it. I'd be on that [rev] limiter [so much], they would need a few engines."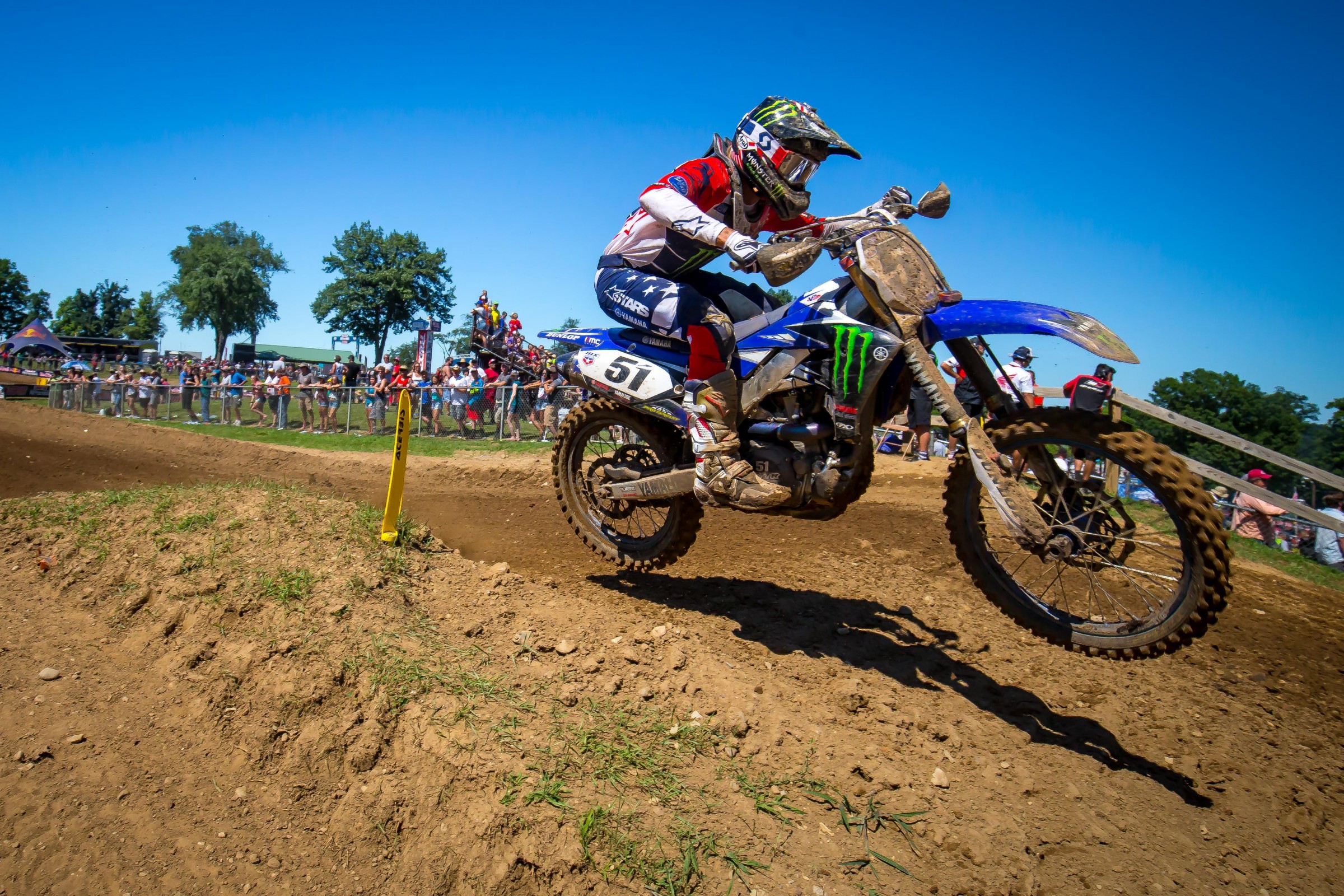 The Jason Anderson factor must be considered as well. The new Monster Energy Supercross Champion has stated repeatedly that he wants to be part of the team. His Rockstar Husqvarna squad supports this notion wholeheartedly. However, people I talked to at RedBud from other teams agreed that it would be better to build a team with riders who have raced the full national season as opposed to Anderson, who is out injured at the moment.
As we've been saying, it's a nice problem to have. Riders are angling for their shot, so even though there's a long gap between now and October 7, Team USA is sure to have a loaded lineup, no matter who is riding which bike.