Monster Energy/Yamalube/Star Racing Yamaha throttle man Colt Nichols on his return to the Lucas Oil Pro Motocross Championship after breaking his humerus a mere four rounds into the 250SX East Region Supercross championship: "I've come off the couch quite a few times and entered a championship, but it was always at the beginning of the championship."
The 24-year-old from Muskogee, Oklahoma, built up a head of steam in describing just how stoked he was to be back in the paddock. "This is the first time I've entered a championship four or five rounds in. It's a little tough just jumping right back into a series that has already been going full-swing, but we're doing the best we can with it and we're making good strides."
And so far, so good for the #31 YZ250F pilot. After an understandably off-song first race back at Muddy Creek, Nichols rebounded nicely at Southwick, motoring to encouraging 8-8 moto scores for sixth overall. Taking a breather from packing up his gear bag for the jet ride to RedBud, Nichols took our call on July 4 so he could answer some questions.
Racer X: Okay, Colt, what's going on with you this Fourth of July afternoon in Southern California?
Colt Nichols: Oh, not a whole lot. Just getting my stuff packed up and ready to go to RedBud this weekend.
What are you doing for the Fourth?
I'm just going to watch some fireworks tonight. I'm in Murrieta today and we might go down to Temecula to watch some fireworks somewhere and just get out of the house for a little bit. We also went and rode at Milestone today. It was our last day of riding before we leave for the weekend, and we were trying to get everything dialed in before we leave. I went and rode and had a little gym session after. I've been packing and cleaning this place up ever since.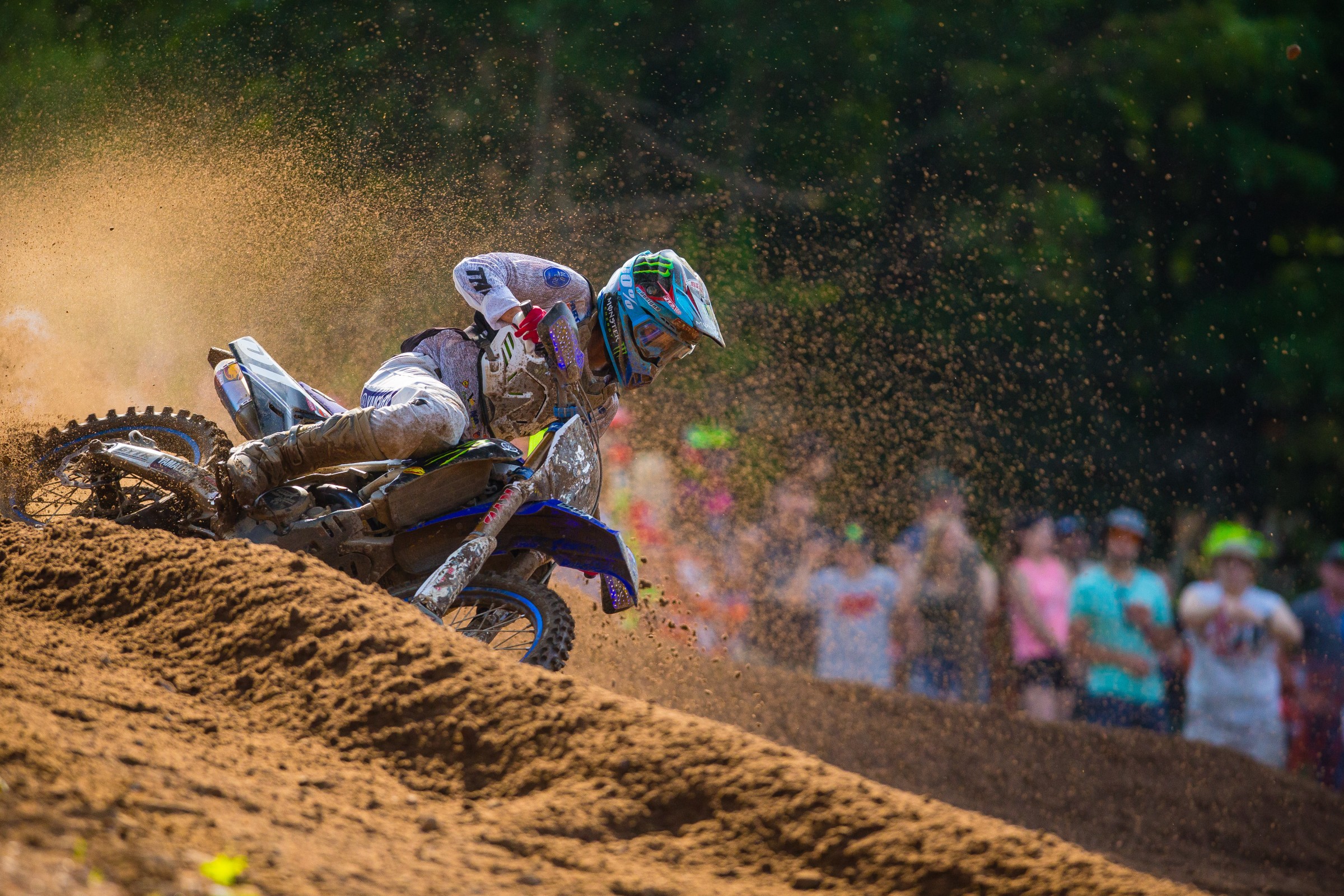 Coming off injury, you have been able to get the Muddy Creek and Southwick Nationals behind you. Four motos in the summer of '18, what do you think?
Honestly, I feel great. The results have been sub-par. I mean, the first race definitely didn't go as planned. I had a pretty big problem in the second moto, and that was unfortunate. But the first moto was okay. I got tenth. Then, last weekend at Southwick, I went 8-8 for sixth overall. I got a little lucky with the overall, but to be honest, it was really good. I was pumped to log two single-digit moto scores, and I've just been trying to enjoy being back at the races. It was kind of tough with these last two injuries I've had, two in a row. It was all pretty tough mentally. Just to be back at the races, I'm really just trying to enjoy and appreciate what it us. It sucks sitting on the couch, so I'm really trying to enjoy the process and have as much fun with the whole racing side of things as I can.
Yes, I've had a number of riders and drivers tell me that when you get hurt or you're out of the action, things go quiet very quickly. In other words, the phone stops ringing.
Definitely. And I'm fairly used to that side of things and that doesn't really bother me as much. I try to keep myself busy, and I kind of know who I'm going to hear from—you know, the people who have been around me my whole career and my whole life. They're still there, so I still have some reassurance in that category. The other side of things doesn't really get to me that much.
The opportunity to be there to actually race, you don't know what you've got until it's gone. To actually sit there and think, Man, I wish I was at the races. And while you're at the races, you can find yourself getting frustrated a lot because you're not doing as well as you want or whatever. When I started racing again, I had a new outlook on it. I told myself I wanted to have as much fun as possible and really enjoy what I am doing and to never take that for granted. I'm just trying to have a lot more fun and to enjoy the whole process—even if it's a struggle.
And you have a three-year contract with the Monster Energy/Yamalube/Star Racing team, correct?
Yes, my contract with Star Racing will go all the way through 2022, so I'm pretty pumped about that. It's nice.
How have things been with you and the team? Have you adjusted well to their approach and to their way of doing things?
Oh, definitely, man. I honestly feel that maybe we have the best overall team atmosphere to be around at the races. I've been around quite a few teams and have kind of seen this and seen that, and I'm really happy with how we operate on a weekend. It's a really fun, laid-back vibe. Our owner Bobby [Reagan] is very business-oriented, but he tries to keep it light and have a good time. Same thing with our team manager Wil Hahn. There is a lot of pressure on all of us, but we try to keep it really light and have a good time. I honestly love being around the team, and that's what led me to sign another two years with them already on top of the contract I already have. I just don't want to be anywhere else.
RedBud will run this forthcoming Saturday. Do you like the place? Do you like the rest of the circuits present on the Lucas Oil Pro Motocross Championship schedule?
Yeah, I like RedBud. I haven't had the best results there, but I actually like the place, so I'm actually looking forward to going this weekend. As far as the remaining rounds, honestly, Millville was a struggle for me last year, but I grew up racing that track a lot. At the last four rounds—Washougal, Unadilla, Budds Creek, and Indiana—I had really good success and kind of started to find my stride again at the last four rounds of the season.
I really like the tracks coming up. I think we're going to be able to build and get better and better during the week, which is going to carry over into the week and then carry over into the weekend. From there, I'll try and figure out the race pace and try to get that intensity at the beginning of the race and be able to push hard all the way through and hopefully mix it up and battle with these guys. I want to be shooting for podiums. I really feel that's a realistic goal for me and something that I can do and something I definitely want to achieve before the year is up.
Any particular goals or achievements you're keen to nail down before the Ironman National wraps up?
Honestly, the expectation from the team has been very much "go at your own pace." They haven't put a lot of pressure on me. They've been very, very, very good with me coming back from this injury. I've been blessed with that. All of the expectations have been put on myself. I know what I can do, and I've proved that I can go out and get a podium in outdoors. That's the ultimate goal, for sure, to end up on the podium. I at least want to be in the battle with these guys.
These first two races back, I've kind of been out in no-man's land and kind of riding by myself in the motos. I want to be able to start up front and then be battling with the guys and hopefully end up on the box at a few of these remaining rounds. As far as the off-season goes, I want to go back home to Oklahoma and see my family. I miss them. I'll probably go home and see Robbie Reynard and that whole crew down there in Oklahoma.
Speaking of Oklahoma, what was it like growing up in that state's moto community? As we both know, some excellent racers have come from that region.
There definitely has been. I think Robbie Reynard was a huge catalyst for myself, Trey Canard, and Justin Bogle. All of us spent a lot of time with Robbie. I actually started training with Robbie when I was 12 years old. I used to go there during the summer time when I was out of school. My dad would take me up there and I would spend a few weeks. I actually trained with him all the way up until last year. He was a very, very big part of everything I did, and I have to give a lot of credit to Robbie. He really helped me as a person on and off the track.
In 2015, I rode for Crossland Racing Honda and Guy Cooper was actually the team manager, so it was kind of funny how that worked out. I really got to know Guy and got to go over to his place and ride. I looked up to him a lot when I was younger. He was the man. He did it from Oklahoma. It was like, "Well, if he can do it, maybe I can someday." He was big for that. Same way with Trey. When I lived with Robbie all those years, we would go to his track and ride. Me and Justin [Bogle] would be over there all the time trying to get tips from Trey. We did everything that we could do to try and soak up some knowledge from that guy.
The Oklahoma scene was pretty awesome, though, man. Growing up, it was pretty vibrant. Robbie still has his track, Reynard Raceway, and it's still moving. Robbie has been really productive, and he trains a lot of really good kids out there right now. He's trying to keep the Oklahoma scene alive for us.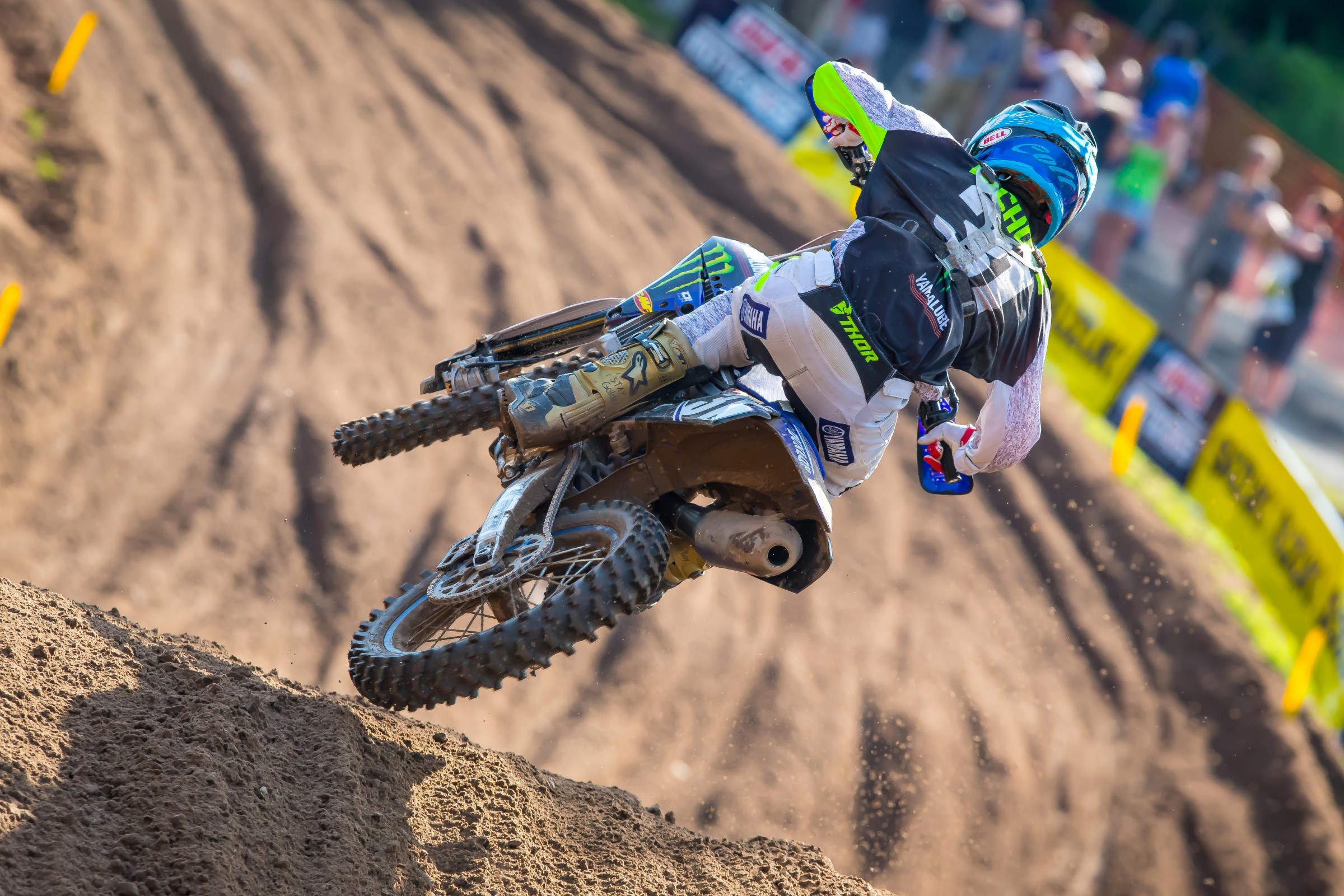 You have this three-year deal. What's do you think your future is going to look like over the next few seasons?
The rest of this year and through 2019 is a big year for me, I feel like. When I first signed with this team, I was still fairly young, but at the same time, now I'm considered one of the older guys. It doesn't really feel like that. This is only my third outdoor season. I still feel like a young guy. I want to expect to be winning races next year. The rest of 2018, I'd like to hit as many offshore races that I can. I'd love to race in Australia and I'd love to go race Bercy and all those races like that just to get more experience.
I missed a lot of racing this year due to injury. If I'm healthy, I would just love to go race and just get behind a gate and just get some gate drops, you know? That would be huge for me and a really fun thing for me to do. And with the racing this year, I think everyone kind of smells a little bit of blood in the water and they're trying to shoot their shot and try to get some wins. It's intense. I'm happy, man. Being competitive, that's the most fun thing about it all. That's why I love racing. I hope that everyone who watches it enjoys it as much as I do.
Do you have a win in you this summer?
That would be the idea, man. I would love to get a moto win. That's something I really, really want to shoot for this year. I would love to end up on the podium. It's hard to put two motos together like that to win an overall. That's something that is really hard to do. For me to just go out there and get one win, that would be huge. I think I've got it in me, and I'm excited to see how the rest of the season is going to unfold for me.