Indianapolis, IN
Indianapolis
Monster Energy AMA Supercross Championship
It's hard to get riders to agree on most things, but this one was a slam dunk. In the post-race press conference from Indy, our Chase Stallo asked the riders if they would like to see more East/West Showdowns, or even a full 17-race season.
"I think it should be a 17-round series," Zach Osborne said.
Jeremy Martin spoke of all the recent changes in supercross, from Triple Crowns to this additional East/West race. He believes after some experimenting with changes to iron out the details, the final move should be a 17-race 250 series.
"Like the 450 guys, it's 17 rounds," Martin said. "It's professional. You know what you're going to get. I'm not trying to complain."
Other 250 riders at least liked the idea of more East/West Showdowns.
"I thought it was fun," Aaron Plessinger said. "I think more in the future would be pretty cool."
"Put some bad dudes on one of the baddest tracks and see what everyone has," Luke Renzland said. "I enjoyed it. I think it should happen more often."
"I did well this weekend. I did well at all the other East/West Shootouts I did," joked Adam Cianciarulo. "I'm with Zach. Let's just run 17 of them!
"No, but for real, I think it's good for the fans. It's so stacked."
No doubt that if you're someone like Osborne or a team like Rockstar Energy Drink Husqvarna, you're ready to do 17 races. And if you're a fan, well, it's hard to argue with watching the best of the best battle every weekend. If you're a Cianciarulo fan, you'd rather watch him race every week, right?
That all makes sense, but I think there would be unintended consequences if the 250SX division went to a single 17-race season. First of all, the 250 teams would shrink dramatically. No way GEICO Honda runs a five-rider operation or Monster Energy/Pro Circuit Kawasaki runs a four-rider team. The 250 teams are big because they want to have two riders for each coast. They're running the same model as the factory 450 teams—try to have two riders on the track if possible. In a split series, that requires a four-rider team. A 17-race, single championship, would only require two riders. Notice that's the intended size of the 450 teams that race all 17 rounds: Monster Energy Kawasaki, Honda HRC, Red Bull KTM, Monster Energy Yamaha, Rockstar Energy Husqvarna, and Autotrader/Yoshimura Suzuki all set up two-rider teams for 2018.
So, a 17-race 250 championship would result in the same—two (or maybe three) rider 250 teams. Let's make up some numbers as an example, and we'll go with three-rider teams to be generous. If Pro Circuit went with a three-rider team, they could keep Cianciarulo, Joey Savatgy, and Austin Forkner. Martin Davalos is out. If GEICO wants a three-rider team, they could keep Martin, Christian Craig, and Chase Sexton. RJ Hampshire and Cameron McAdoo are out. If Monster Energy/Yamalube/Star Racing Yamaha wants three riders, they could keep Plessinger, Dylan Ferrandis, and rookie Justin Cooper. Colt Nichols and Mitchell Oldenburg are out. Troy Lee Designs/Red Bull KTM could keep Shane McElrath, Jordon Smith, and rookie Sean Cantrell. Alex Martin is out.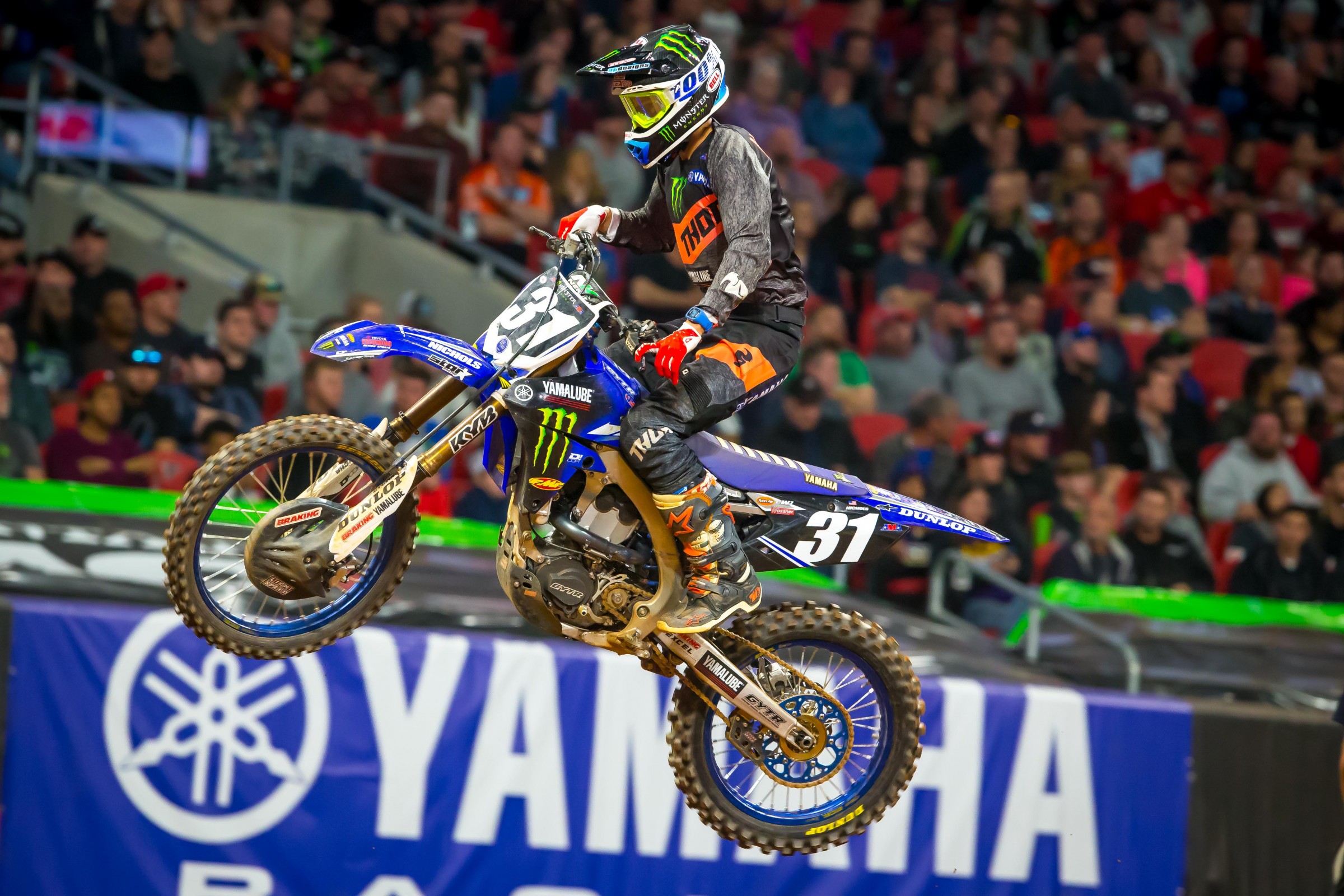 That puts Davalos, McAdoo, Hampshire, Nichols, Oldenburg, and A-Mart out of work. Maybe they can hook on with a smaller team, such as Traders Yamaha or 51Fifty Energy Drink Yamaha, but those teams only race one coast right now (51Fifty is West only, Traders East). Would those teams suddenly be able to double the budget to race 17 rounds? Hard to imagine they would.
Even if they could do that, this means guys like Davalos, McAdoo, Hampshire, Nichols, Oldenburg, and A-Mart end up on those teams, and current guys like Luke Renzland and Hayden Mellross are out. Renzland and Mellross are good talents who might figure out the ropes and become great riders someday—but they need the right team to give them the breaks. That's what worked out for Alex Martin. He got a lifeline from Cycletrader.com/Rock River Yamaha a few years ago and made the most of it. Same for Colt Nichols.
Many top riders once found themselves getting a shot because 250 teams need more hires. If Troy Lee Designs had to run a full 17-race season in its early days, it might not have even bothered. That team had to go kicking and screaming to make a full-season effort—250SX West only was a better financial move for that team at the start. If TLD was forced to wrestle a 17-race budget from day one, the team wouldn't exist, and it wouldn't have picked up a young Cole Seely then, or a young McElrath a few years ago. Cole might be out of the sport by now; Shane would probably be on his way toward the same.
Joey Savatgy got help from the now-defunct JDR Racing KTM squad. He was able to prove himself, so when JDR shut down, KTM developed a side Orange Brigade effort for him, and then switched him to Rockstar Energy Racing. Joey matured into a top prospect, switched to Pro Circuit, and became a perennial championship contender. Justin Brayton got on with MDK KTM as a 250 rider, and did just enough to land a JGR 450 ride after a few years. He's had a solid career ever since.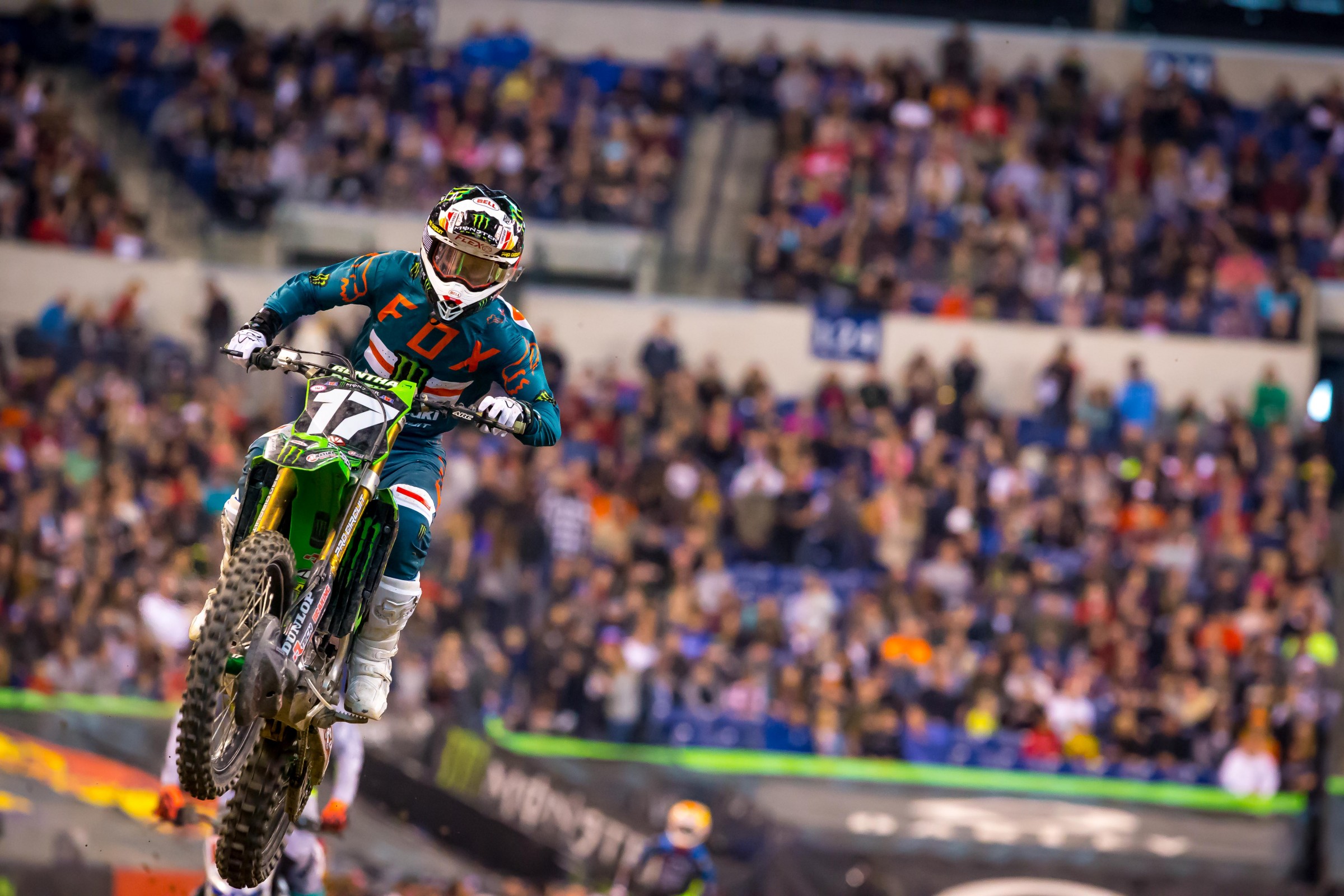 Sometimes these young riders need a nice, long launch pad to find their true potential. The current 250 structure—which forces factory teams to hire double the talent—means twice as many riders have the chance to succeed. Plus, the half-season allows lower-budget teams to go racing. That's more support for more riders. Not all riders will succeed, but the cutthroat 450 class will weed that out, anyway. That's fine in the 450s, by the way. By then, you're ready to sink or swim, prove yourself or not. If you're not a fan of participation trophies, the 450 class will always exist to reward the best of the best. It's the premiere division, not a class for learning. In contrast, the younger set in the 250s needs time to develop.
A full field of 250 talent each week would look awesome—heck, we see it for 12 races in Lucas Oil Pro Motocross, and the battles are amazing. But the team structures revolve around supercross. If they don't need four indoor riders, they won't have four outdoor riders, either. Come up with a way to guarantee the 250 teams still hire four riders, and maybe this 17-race 250SX Championship would work without the side effects.
For now, a 17-race 250 season will look just like the 17-race 450 season: two riders per team, three at best, and a lot of unemployed riders wondering what their careers could have been like if they had just gotten a shot on a good team. For every veteran like Osborne or Davalos, you have a young guy like Luke Renzland who needs his opportunity to reach his true potential. The current 250SX structure is set up to develop riders like that. While a 17-race championship would be amazing to watch, the law of unintended consequences means it should be approached with care.
What would you like to see happen to the 250 class in supercross?
Make it 17 rounds 515 votes - 20.1%
Keep it as is 530 votes - 20.7%
Keep it as-is, but add more East/West Showdowns 1521 votes - 59.3%